Hombre, él te ha declaradolo que es bueno, lo que pide Jehová de ti: solamente hacer justicia, amar misericordia y humillarte ante tu Dios.
Miqueas 6:8 Reina Valera 1995
Las palabras "bueno" o "bien" se usan con tanta casualidad que han perdido su impacto. El helado está bueno. El tiempo está bueno. Me siento bien. Usted se ve bien. ¡Todo está bien!
Tristemente, esto simplemente no es verdadero. Todas las cosas/todas NO están bien. El mismo Jesús dijo que sólo Dios es bueno. Y aún así, Dios envió a Su único Hijo para mostrarnos, por medio de Su vida y muerte y resurrección, lo que es requerido de nosotros si reclamamos pertenecer a Aquel quien si es bueno: debemos actuar en una forma justa (que sólo puede suceder si usamos la plomada de Dios para medir la justicia); debemos amar la piedad (que quiere decir que apreciamos haberla recibido nosotros mismos y con mucho gusto la ofrecemos a los demás); y caminar humildemente con nuestro Dios.
Todos los tres componentes son necesarios, pero el último guarda los otros dos en la perspectiva apropiada. Si no estamos en una relación en curso, humilde, personal con Dios a Quién realmente conocemos y amamos, no estaremos bien a pesar de nuestros mejores esfuerzos. Nosotros podemos querer e intentar la justicia, pero fallaremos porque medimos la justicia por criterios que no son de Dios. Podríamos tratar de ser misericordiosos con los demás pero a menudo encontrarnos decidiendo retener esa piedad de aquellos que consideramos "indignos" - habiendo olvidado que indignos somos nosotros mismos de recibir la piedad de Dios. Sin embargo, ¿a dónde estaríamos sin ello?
Jesús es el Único quién alguna vez caminó sobre esta tierra y realizó las exigencias de Dios de hacer justicia, amar la piedad, y caminar humildemente con el Padre. Pero porque Él hizo eso, nosotros podemos estudiar Su vida terrenal y ver el cuadro que Él nos ha mostrado de cómo es esto de caminar con el Único quién es "bueno".
La próxima vez usted esté tentado a decir algo como, "todo está bueno," párese y pregúntese, ¿Es realmente así? ¿Cualquier cosa a la que me refiero que está "bien" encuentra los criterios presentados en las Escrituras? ¿Si no, por qué no preguntarle al Señor que nos ayude a caminar como caminó Jesús y realizar las exigencias bíblicas para servir a un Dios bueno?
***
He has shown you, O man, what is good; And what does the LORD require of you But to do justly, To love mercy, And to walk humbly with your God?
Micah 6:8, NKJV
The word "good" gets thrown around so casually that it has lost its impact. Ice cream is good. The weather is good. I feel good. You look good. It's all good!
Sadly, that's just not true. Everything/all is NOT good. Jesus Himself said that only God is good. And yet, God sent His only Son to show us, through His life and death and resurrection, what is required of us if we claim to belong to the One who is good: we must do/act in a just and fair way (which can only happen if we use God's plumb line to measure justice); we must love mercy (meaning we appreciate having received it ourselves and willingly offer it to others); and we walk humbly with our God.
All three components are necessary, but the last one keeps the other two in proper perspective. If we are not in an ongoing, humble, personal relationship with a God we truly know and love, we will not be good despite our best efforts. We may intend and attempt justice, but we will fail because we measure justice by criteria other than God's. We might try to be merciful to others but often find ourselves choosing to withhold that mercy from those we consider "unworthy"—having forgotten how unworthy we ourselves are of receiving mercy from God. Yet where would we be without it?
Jesus is the only One who ever walked this earth and fulfilled God's requirements of doing justly, loving mercy, and walking humbly with the Father. But because He did that, we can study His earthly life and see the picture He has shown us of what it looks like to walk with the only One who is "good."
Next time you're tempted to say something like, "It's all good," stop and ask yourself, Is it really? Does whatever I'm referring to as being "good" meet the criteria laid out in the Scriptures? If not, why not ask the Lord to help you walk as Jesus walked and to fulfill the biblical requirements for serving a good God?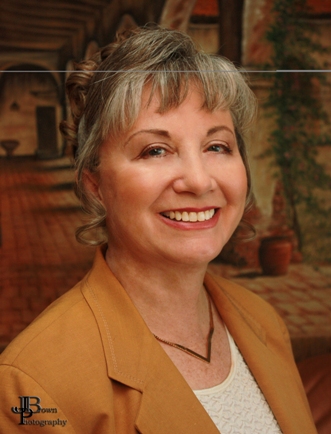 Kathi Macias, popular speaker and prolific author, is an Angel-award winning writer who has published nearly thirty books, including her latest releases, Mothers of the Bible Speak to Mothers of Today (New Hope Publishers) and My Son John (a novel from Sheaf House). Whether keyboarding her latest book, keynoting a conference, or riding on the back of her husband's Harley, Kathi "Easy Writer" Macias is a lady on a mission to communicate God's vision. Her insightful words—filled with passion, humor and soul nourishment—refresh audiences from all walks of life. Join Kathi as she hosts "Write the Vision" every Thursday from 6—7 p.m. (Pacific Time) via THE International Christian Network (www.theicn.com). To learn more about Kathi or to book her for your next event, visit www.KathiMacias.com. Spanish translations by Cynthia Alcantara (cynthia.alcantara1@gmail.com).