"Estad quietos, y conoced que yo soy Dios; Seré exaltado entre las naciones; enaltecido seré en la tierra" (Salmos 46:10 RV 1960).
Con todo el correr que he estado haciendo y con una fecha limitada que he tenido últimamente, no me sorprende encontrarme sumergida en los Salmos, concentrándome en particular en la primera parte de 46:10: "Estad quietos, y conoced que yo soy Dios." Esta es una escritura a la que vuelvo a menudo, recordándome de la necesidad de separarme de toda mi actividad y sólo escuchar a Dios. Pero hoy me encontré enganchada en el resto del versículo: "Seré exaltado entre las naciones; enaltecido seré en la tierra."
¿No es asombroso cómo podemos hacer que hasta los versículos de la Biblia "sean todo sobre nosotros"? Quiero decir, seriamente, sabemos que la vida no funciona de esa manera, y hasta a veces proclamamos - en voz alta y a menudo. ¡Pero ah, con qué frecuencia olvidamos esa gran verdad y va directamente atrás a aquel pequeño y diminuto universo que gira alrededor de nosotros!
Cuando hoy leí y releí la segunda parte de ese versículo, realicé que Dios no me decía que me quede quieta y recuerde que Él es Dios simplemente para mi propio bien (para que yo pueda descansar y reflexionar y re-prioritizar, aunque eso sea ciertamente un subproducto de practicar esta advertencia bíblica), pero mejor dicho Él dice a los residentes de la tierra abandonar sus propias búsquedas y realizar que sólo Sus objetivos serán realizados — y que esto en realidad es Su Nombre que será levantado y glorificado entre las naciones, no el nuestro propio o el de los demás.
¡Qué recordatorio ha sido esto para mí! Aunque yo realice que Dios quiere que yo me detenga un poco y me tome el tiempo con regularidad de dedicarle más tiempo a Él, Él también llama a toda la humanidad a parar su egolatría vana y honrarlo a Él — mientras hay tiempo todavía. Porque un día muy pronto Dios ya no ampliará Su piedad reteniendo Su juicio final. Ese día vendrá de repente, y el juicio llegará sin más tiempo para arrepentimiento o reflexión o para re-prioritizar. Ya es tiempo para que cada uno de nosotros — toda la humanidad, en cada nación, a través de la tierra — se "queden quietos" y saber que Dios reina supremo, y Su Nombre en efecto será glorificado en todas las partes de la tierra. ¡Para aquellos de nosotros que hemos reconocido a Cristo como el Salvador, qué día tan magnífico será ese! Mientras tanto, nosotros podemos dedicarnos de nuevo a la oración por las innumerables multitudes quiénes tienen que doblar aún su rodilla al Rey de Reyes y el Señor de Señores. ¡Que puedan ellos hacer eso antes de que sea demasiado tarde!
***
Be still, and know that I am God; I will be exalted among the nations, I will be exalted in the earth (Psalm 46:10, NKJV).
With all the running around and deadline-meeting I've been doing lately, I wasn't surprised to find myself immersed in the Psalms, focusing particularly on the first part of 46:10: "Be still, and know that I am God." That's a scripture I come back to often, reminding myself of the need to break away from all my busyness and just listen to God. But today I found myself snagged by the rest of the verse: "I will be exalted among the nations, I will be exalted in the earth."
Isn't is amazing how we can make even the verses of the Bible "all about us"? I mean, seriously, we know life doesn't work that way, and we even proclaim it—sometimes loudly and often. But oh, how often we forget that great truth and go right back to that tiny little universe that revolves around ourselves!
As I read and re-read the second part of that verse today, I realized God wasn't telling me to be still and remember that He is God simply for my own sake (so I could rest and reflect and re-prioritize, though that is certainly a byproduct of practicing this scriptural admonition), but rather He is telling the residents of the earth to abandon their own pursuits and realize that only His purposes will be fulfilled—and that it is His Name that will be lifted up and glorified among the nations, not our own or anyone else's, for that matter.
What a reminder this has been for me! Though I realize God wants me to slow down and make a point to spend time with Him regularly, He is also calling out to all mankind to stop its futile self-worship and to honor Him—while there is still time. For one day very soon God will no longer extend His mercy by withholding His final judgment. That day will come suddenly, and judgment will arrive with no more time for repentance or reflection or re-prioritizing. It is time for each of us—all mankind, in every nation, across the earth—to "be still" and know that God reigns supreme, and His Name will indeed be glorified throughout the earth. For those of us who have acknowledged Christ as Savior, what a magnificent day that will be! Meanwhile, may we rededicate ourselves to praying for countless multitudes who have yet to bow their knee to the King of Kings and Lord of Lords. May they do so before it is too late!
***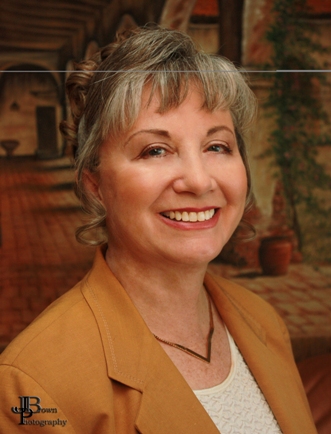 Kathi Macias, popular speaker and prolific author, is an Angel-award winning writer who has published nearly thirty books, including her latest releases, Mothers of the Bible Speak to Mothers of Today (New Hope Publishers) and My Son John (a novel from Sheaf House). Whether keyboarding her latest book, keynoting a conference, or riding on the back of her husband's Harley, Kathi "Easy Writer" Macias is a lady on a mission to communicate God's vision. Her insightful words—filled with passion, humor and soul nourishment—refresh audiences from all walks of life. Join Kathi as she hosts "Write the Vision" every Thursday from 6—7 p.m. (Pacific Time) via THE International Christian Network (www.theicn.com). To learn more about Kathi or to book her for your next event, visit www.KathiMacias.com. Spanish translations by Cynthia Alcantara (cynthia.alcantara1@gmail.com).