The Spirit of the LORD shall rest upon Him, the Spirit of wisdom and understanding, the Spirit of counsel and might, the Spirit of knowledge and of the fear of the Lord. His delight is in the fear of the Lord. (Isaiah 11:2)
Isaiah prophesies that the Spirit would rest upon the King to rule with wisdom and understanding. The word "wisdom" means the ability to interpret reality, and "understanding" refers to the knowledge of what must be done with that wisdom. The King would also have the Spirit of counsel and might. Counsel is given to make the right decisions, and might is the power to execute them. He would also have the knowledge of the fear of the Lord and delight in that fear, celebrating God the Father by honoring and obeying Him.
---
In every day, in every way… be encouraged!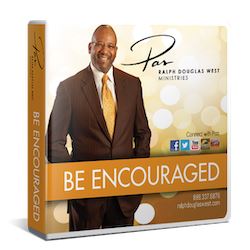 Sometimes life is a struggle. But when you know that the God of the universe has got your back, you can get through anything.
That's why we want to send you Pas' new 4-part series Be Encouraged when you give below to help share that peace and strength with others.
Get your copy today and walk through the story of Jesus' incredible love for you as told in Pas' signature style. We pray it encourages your heart and enriches your spirit!
And thank you for giving generously to encourage others in God's love.