Riding a Rocket
Jackie A. Chapman

Copyright Christianity Today International

2005

22 Aug

COMMENTS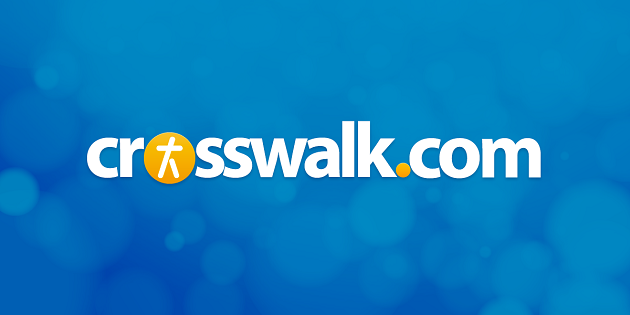 Bryce Avary, the singer/songwriter also known as The Rocket Summer, has seen quite a bit of success in his short 22 years. Growing up in Texas, this musical prodigy began playing a variety of instruments when he was 12 and making CDs when he was still in high school. After music from his first EP landed on local radio, Avary eventually landed a deal with mainstream label The Militia Group, releasing his debut Calendar Days and the brand new Hello, Good Friend. Since then, The Rocket Summer has appeared at Austin's acclaimed SxSW Festival and Japan's Summer Sonic Festival and spent time on the road with Something Corporate, Ash, Copeland, Recover, The Format, Relient K, Mae and Maritime. Influenced by Weezer and Smashing Pumpkins, Built to Spill and Superchunk, even Caedmon's Call and Dixie Chicks, The Rocket Summer's music moves between guitar and piano, complemented by bass and percussion, and is loaded with plenty of melodic hooks. The new S/R/E Recordings recently partnered with The Rocket Summer and The Militia Group to release Hello, Good Friend through Christian retail on July 26, and Avary now gives a bit more insight into this "reverse crossover" decision.
What's your musical background?
Bryce Avary I definitely did not come from a musical family. In fact, I was just asking that question of myself yesterday. Everyone in my family has a different thing, and I've been into music ever since I was a kid. When I was 12, I started playing instruments. My dad was in the high school band back when that was cool, and he has a saxophone that he let me pick up.
So, what's in a name? Where did The Rocket Summer moniker come from?
Avary It's pretty casual actually. I was in high school at the time; I was 16 and working on my third [indie] CD. A friend was reading a book and one chapter was called "The Rocket Summer." That was suggested as a name and I was OK with that, so it stuck.
What about a band? You basically are "The Rocket Summer," so do you have a regular group that plays with you?
Avary Oddly enough, it never seems like the same group of guys but hopefully that will firm up. It's pretty much just friends, and the band right now is the most fun it's been. It's three guys, all from high school.
Do you like any part about being an artist/musician/performer better than another part?
Avary I definitely am not a huge fan of recording because I tend to get really, really picky. But when I write a good song, that's the best feeling ever —it's what I do and what I love. Mostly, I just like connecting with people. I'm blessed to do this even though at times, I pretty much hate the music business. I do love the fans and being with them.
What about that fan base? What does it mean to you?
Avary That's huge; it's extremely important to me. Something about The Rocket Summer is very personal, and something really cool is happening that makes the shows a lot more awesome nowadays. It's so crazy because some shows are so small but they don't feel like it. The vibe is so much cooler. I'm getting ready to play at the House of Blues at Disney, and I can't even sleep I'm so excited. I guess I am a people person and getting to talk to all these people makes it feel crazy.
Besides fans, who or what inspires you on a day-to-day basis?
Avary In life, Jesus and the whole awesomeness of him. I'm really inspired by what songs can do and seeing that unfold, especially being on the other side of seeing what that is doing every night. I'm so glad that I get to do this for now and so glad about what I can do for the bigger picture. Other things that inspire me: troubles of life, my wife, everything I guess—probably because I sing more about overcoming stuff than being stuck in stuff.
Was it hard starting out, getting your music heard? Were you sending your music to both mainstream and Christian labels, and was it more difficult to be heard by the mainstream or the Christian industry?
Avary All of the above. It was really hard starting out. I spent a lot of hard-earned money. At first I only sent my stuff in to the Christian labels, and both of them wanted to sign it right off. It didn't happen like that anywhere else. With the others, I was sending stuff and calling, trying to set stuff up. But it was really hard to get heard without really touring. That was the number one thing I was told: "You have to tour more and play for the kids." I understand that now. Still being in school, though, at the time, I was a stubborn kid and thought, "Now why do I have to do this?" But I continued to play shows in Texas and slept on a lot of floors. But it was the right thing to not sign with the Christian labels at the time. It wouldn't have been right back then but now it is with S/R/E putting this record out.
So, it was a deliberate choice to go with a mainstream label from the beginning.
Avary It was a deliberate choice to sign with a mainstream label first. I didn't feel it was right at that time [to sign with a Christian label]. I knew that I wanted this to be something to connect with people that didn't go to church or know Christ. After a couple years and a lot of touring, now was the time to go back to the Christian label. I saw it differently this time. There is more support from the Christian side now to get more out through a Christian label. They seemed to understand more of how the mainstream involvement works now that all the bands are doing what I've done, too. Now is a better time to be a Christian in the mainstream, to be on MTV, like Relient K. It's awesome to see that happening.
How do you make your faith known in shows?
Avary During a show, I play a song called "TV Family" from my last record. The song is about Jesus and his love, and I play it pretty much every night. I make my faith known without having to preach; it comes through this song. That's pretty much how. I hadn't ever helped lead someone to Christ but recently I've gotten to do that twice. I've gotten to pray with them and watch them accept Christ through the music and see what God is doing through it.
What's one of the biggest lessons you've learned through this journey?
Avary Every day I'm learning something. The biggest thing I struggle with is trusting. I struggle trying to do, and thinking I can do, everything myself. When problems arise, I'm trying to fix it and not let God fix it. It's a roller coaster; I don't know why. Now I find myself focusing more on Christ and what I can do for him through this. When I do, it's awesome to see what's happening.
What advice would you give to kids who are hoping for a deal like this?
Avary You have to be into touring and working hard. People will see that you are working hard, and that looks more appealing. I meet people who are so obsessed with making it. They're all tattooed up, and I realize how much people want to do this, more than any other job. I think it's awesome that people are right out of high school hitting the road. Then, I would say that my biggest problem is that I take it too seriously, way too seriously. I've gotten a lot more relaxed, so have fun!
And last, when I started playing music, that was all I cared about. After I was signed to a label, I got a bit off that course, but now I'm back to not caring about the business of it and focusing on what I'm supposed to be doing—playing music. I wish it were that way all along. So, I would say do what you're supposed to do and make sure to put God first.
For more about Bryce, visit our artist page for The Rocket Summer, and be sure to check out our review of "Hello, Good Friend." To listen to soundclips and buy the music, visit Christianbook.com
Copyright © Christian Music Today. Click for reprint information.