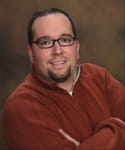 Okay, so maybe that title is a bit melodramatic. But I wanted to get your attention, because I think faithful, weekly attendance at your local gospel-preaching church is important. It's important for all the reasons we know, right? To hear the Word preached. To develop community in the body of Christ. To exercise your spiritual gifts. To support the gospel proclamation both local and international. To obey the Scriptures.
Yes to all of these reasons for going to church. And also yes to the well-worn clique, "You can go to church every week for your whole life and still be far from the Kingdom of God." Yes, I'm still preaching that because it's still true. Going to church won't get you one yard closer to the pearly gates.
And yet, the simple act of going to church--I'm assuming here a church who preaches the gospel and declares that Jesus Christ is King--is in and of itself a declaration of war. When your weary legs rise for another verse of the chorus and you offer praise to the King of Kings and Lord of Lords, you are saying, in effect, that the reigning prince of the power of the air, Satan (Ephesians 2:2) is really not the King He thinks he is. There is another King, another Kingdom and it's coming one day in it's fullness and power. When you gather with your fellow believers and worship Christ, you are saying to the rest of the world that man is not ultimate. You are saying that the great movements of this world may have some power, but ultimately they are part of God's gathering of history to Himself and for His kingdom. When you worship the risen Christ every Sunday at your church, you are telling the world that in your life, for this moment, Christ is ultimate. He is to be worshipped above all else. You're making a statement that there is Someone deserving of more adulation and worship than the lesser things to which we pledge allegiance. You're inviting them to ask you, "Why do you think the Kingdom of God is better than the Kingdom of man? What is it about Christ that gets you to roll out of bed, get dressed, get your family dressed, hop in the car, and go to church every single Sunday?
Now I know you don't feel like this on most Sundays. I don't even feel like this and I'm a pastor. But that doesn't make it less true. So go to church for all the reasons you should go to church, the ones we mentioned above. But also go to church so you can tell the world, by your actions, by your praise, by your not being somewhere else, that there is another King. And he's worthy of your worship together with other citizens of His kingdom.
Going to a bible-believing church, in a largely Christian culture, may not seem so courageous. It still may even seem to be the good and right thing to do (though it has less cultural cache than it once had). But that doesn't make it less significant.
So this Sunday, think about that as you scrape yourself up and make the decision to go to church.
Last week I preached a Mother's Day message from 1 Thessalonians 2:7-9. Paul compares discipleship to the actual practice of a mother nursing her child. In this, the mother is a source of life for her child. So it is that we as Christians, must be conduits of life-giving spiritual nutrition for those around us.
This has a lot of implications for the way we live. First, it matters what we ourselves are eating. A mother who is breast-feeding has to be very, very careful about her diet because what she consumes will then make up the milk for her baby.
As a Christian, what are you consuming? Are you growing yourself? Are you taking in the meat of the Word so you can feed others. You see, there is a progression here. You can't exactly give a baby a steak or pork chops or pizza. A mother has to take in the food, chew it up, digest it, and then her body produces milk. A baby's digestive system needs the simple formula that breast milk gives.
When our little Emma was a baby, she had such digestive problems that we had to purchase very expensive formula--$45 a can. It broke down the proteins so finely that it enabled her sensitive system to process it and for her to get good nourishment. Paul's comparison to a nursing mother and her baby tells us something about the way we grow. We begin, as spiritual infants, with milk. Another Apostle, Peter, picks up this theme:
Like newborn infants, long for the pure spiritual milk, that by it you may grow up into salvation— if indeed you have tasted that the Lord is good.
1 Peter 2:2-3 (ESV)
Notice Peter's words. We begin with the pure spiritual milk of the Word—not diluted or polluted--but the pure milk of the Word. Kingdom as children, taking in the very basics, the very pure, refined, simple milk.
But, God doesn't intend for us to stay that way. He intends for us to grow up. To do that, according to Paul, it seems we need to be fed and nurtured by someone more mature than us. Someone who can take the heavy meat of the word and feed us and help us to grow.This is why pastors and teachers and spiritual leaders are given to the Church (Ephesians 4).
Sadly, there are some Christians who still drinking milk who don't pursue growth. Paul discussed this, in his frustrations with the Corinthians:
But I, brothers, could not address you as spiritual people, but as people of the flesh, as infants in Christ. I fed you with milk, not solid food, for you were not ready for it. And even now you are not yet ready,
1 Corinthians 3:1-2 (ESV)
This is a crisis. Imagine my little Emma Rose—now three years old—is still on that expensive $45-a-can formula. When she was a newborn, it was a stage we knew she'd get through. But if, at three, she is still on the milk, we'd be going to doctors and experts and wondering what is wrong. She should be on to the meat by now.
And so it is with some Christians. They are still drinking milk. They've not pursued, with intentionality, the deeper things of God. They are content with milk. And something is wrong. It's not always a matter of how old you are or how long you've been a Christian. It's the way you approach your spiritual nourishment.
Sometimes you can present a child with food, but he doesn't eat it. A good parent makes their kid eat. God as a good father, bring circumstances in your life that force you to look deeply into the word, to lean on him, and to grow up in your faith. But if you continue to resist, you will not grow. It's up to you to take your fork and eat.
This means you prioritize church. This means you make Bible study, reading and prayer a habit. I think of Paul, who at the end of this life, was still asking for his books. I'm amazed that my wife, who watches four children, homeschools our two older ones, runs woman's ministries, takes care of the house—she still finds time to grow in her faith. She's probably read more books this year already than many Christians. Did I mention to you that she's dyslexic and has a hard time reading?
The truth is that there are may Christians who are still spiritual infants, who haven't grown much in the last few years, and still need milk. And here's the tragedy of this, really. God has created each of us to a fountain of spiritual nourishment, a conduit of His grace to others. But when we fail to grow, we can't feed others. We can't help build the church. We can't be a light in our communities.This was the concern of the writer of Hebrews:
For though by this time you ought to be teachers, you need someone to teach you again the basic principles of the oracles of God. You need milk, not solid food, for everyone who lives on milk is unskilled in the word of righteousness, since he is a child. But solid food is for the mature, for those who have their powers of discernment trained by constant practice to distinguish good from evil.
Hebrews 5:12-14 (ESV)
Do you see what Paul is saying here—it should be a sober warning to all of us. You see, to live on milk means we can't digest, can't handle the meat of the Word. And the reason we need to handle the meat of the Word is not so we can be Bible nerds and know all the ways to pronounce Hebrew words, but so we can feed and give life to others.
The Christian life is to be one of giving, of making disciples, of growing up into salvation. It is allowing the gospel to so capture us that we grow up, so that we handle the deep things and pass them on to others.
There are people in our world God is calling us to feed, to love, to care for, to disciple, to nurture—are we fulfilling our role? When we don't grow spiritually, it's not just a matter of our own malnutrition, it directly affects the community. People may be starving because we haven't grown enough to feed them.
I wrote this prayer for the mothers in our church. I thought I would share it with you as you celebrate the moms in your life:
A Mother's Day Prayer
Dear Father, we approach your throne on behalf of the mothers whom you have entrusted with the care of your most precious little ones. We thank you for creating each mom with a unique combination of gifts and talents. We thank you for the sacrifice of self each mom gives for her children. For the late nights spent rocking a colicky infant. For the hands calloused from washing, wiping, scrubbing, mixing, backing, stirring, hugging, patting, disciplining, holding, writing, erasing, painting, and pouring.
We thank you for the gift of time moms give for their kids, whether it's stay-at-home moms, working moms, and moms who have some combination of the two. We thank you for the flexibility of moms, for their tirelessness, their perseverance, and their devotion.
We pray you give each mom strength. Help her to see in every mundane task the eternal, cosmic significance that you place on motherhood. Help her to understand that the most radical, world-changing events may be happening anonymously in her home. Help her to forgive those who undermine her significance.
We especially pray for single moms, who must lean solely on you for the fathering of their children. We thank you that you're big arms surround children who may never know their earthly father. We also pray for mother who never had the honor of bearing children, but whose nurturing extends to the many poor and needy who crass the threshold of their lives.
We ask you to be the daily bread of tired mothers. We ask you to be their living water. We ask you to be their source of spiritual and physical strength. We pray that the same grace that flowed from Father to Son to us in salvation will flow from mothers to their children. We pray that each mother rejects perfectionism and instead embraces the goodness of the gospel. We pray the rhythms of repentance and forgiveness shape every home.
Lord, give each mother a worshipful reverence of you, the Creator and Sustainer of life. Help each mother to rest in the knowledge that they are but stewards of your children and that only your Spirit can produce change into the hearts of each boy and girl. May each mother find rest in you.
Most of all, Lord, on this day in which we honor mothers, may we love and cherish the special women who have born us, who have nurtured us, and who have prayed for our well-being. May our hearts overflow with gratitude to you, who formed and knitted each of us in a mother's womb.
Prior to moving to our existing neighborhood, we lived in a small townhouse about 20 miles west. We lived there for 8 years and had great relationships with our neighbors. There was something about the physical closeness of our homes that fostered a closeness among the neighbors. I had thought that neighborliness was a dead art until I moved here. We enjoyed some rich, deep, wonderful relationships with a very diverse group of neighbors. We raised our kids together, borrowed each other's baking goods, and experienced tragedy together. So when we moved it was bittersweet. We had to leave people we had genuinely come to love.
Despite this sense of community, few of our neighbors were what you'd consider committed evangelical Christians. And so as our children grew, we had to navigate the tension of being "in this world" but not "of this world." There were contexts we avoided--particularly some parties that we felt would not be good for us or for our children. And yet we always struggled with articulating this, because we didn't want to come off as judgmental. I think we did okay, but we always wondered.
I'm telling this story because it was this context (and our current context as a family in a new neighborhood) that constantly provokes Angela and I to wrestle with raising our children with values (on the one hand) and teaching them to love people and make a difference in the world (on the other hand). I think there is a real danger, especially among conservative evangelicals, to fall off the horse on one side or the other. Most of us are aware of the danger of too much immersion in the culture that can negatively influence our kids away from God. That's a substantial fear (real and imagined) that has motivated much of what we do in the church. It's a concern worth having. As parents, we're the curators of what influences the young minds God has entrusted us.
But it's the other danger, a more subtle danger, that worries me most as a parent. I'm afraid that if I'm not careful, I may raise up little Pharisees, who so imbibe the values I teach that they use them as a cudgel with which to judge others. We have to be careful about doing this.
I think there are three areas where this is a real danger. I want to discuss them and how keeping the gospel narrative front and center can help keep us balanced:
1) In the area of entertainment choices and parenting styles. Every family has their own set of entertainment guidelines. It could be as loose as "whatever you want to watch/download/listen to" (I hope not!) to as strict as total separation from anything cultural (I also hope not!). Most families fall somewhere in the vast gray in between. This can be a challenge for us. There are certain television shows we don't allow our kids to watch for a variety of reasons. It could be sexual content, it could be language, it could be the level of violence (meaning we don't want to deal with 3 am nightmares), it could be disrespect, etc. But what happens when the family down the street allows their children to watch this? And what happens if that family is Christian, too? Or vice versa. Maybe we're the more permissive family.
Growing up in church, I know this can be a cause of contention between families. Kids don't always understand nuance and shades of gray. So, for instance, if we've told my daughter Grace that a certain show is not good and then she finds out her friends watch it, she's liable to look at them differently and even point out their "sin." If we're not careful, we'll raise her to be a little Pharisee and the self-appointed guardians of other families' choices. So here is what we have done in our family. We not only enforce our values, but we also make sure we teach our kids the importance of demonstrating forbearance and mercy. So, for instance, when Grace comes home with an attitude of "So and so watches that show. They are bad. Are they even Christians?" (this conversation has really happened quite a few times), we jump in and say, "No, Grace, this family feels it's okay to watch it. We respect their choices. They are good people, etc. It's sinful to judge people this way." We also try to have conversations about first being concerned about sin in our own hearts before we look for it in others. We also talk about certain choices that are not as clear in Scripture about which every family has to make choices. It's a difficult tension, because we want her to have the courage to resist peer pressure and make wise choices and yet we don't want to raise her as a do-gooder Pharisee willing to rat out those who don't follow her legalistic list. We also have to be careful to distinguish between the gospel that saves and the wisdom of wise choices. We never want our kids to think that not watching Spongebob, for instance, equals the gospel. (If you think Spongebob is wholesome, I won't judge you, I promise!)
2) In the area of engaging with unbelievers
One of the most difficult tensions is raising our children to love sinners on the one hand and yet live their lives in Spirit-directed holiness on the other hand. There have been times when my kids have heard of or even seen conversations about unbelievers and some of their lifestyle choices and have made some pretty harsh statements. Probably because they heard them from us. Probably because that's how Christians often talk and think about those who have not yet find the grace, mercy, and love of Christ. It's amazing how having children really filters your conversations and makes you think about the culture you are creating in your home and church and other environments.
To remedy this, we constantly have conversations about what our mission is on this earth. Why are we here? To look good or to love others into the Kingdom? We constantly have to remind our children of their own desperate need for the gospel, that we need it as much as "that person" who seems so far from God.
I'm really deeply burdened by this responsibility. I think Satan can make great use of children raised in good Christian homes who avoid all the vices and yet who have no ability to mingle with sinners and have no love in their heart for the people God has called them to reach. We can easily raise little, green-housed, bubble-wrapped Jonah's who actually don't want God to save those terrible "Ninevites." It's important for us to raise our children with gospel-informed values that will keep them from the heartache of sinful choices and yet if I'm not careful, I'll raise my children in such a way that they have no impact in the world. Jesus loved sinners. He ate with them. Spent time with them. Engaged in long conversations with them. He did say to sinners (like you and me, by the way), "Go and sin no more." But Jesus' heart was brimming with love for the world. I want that to exist in my heart so much that it spills into my home and is caught like a virus by my children (John 8:11). Let's raise children broken by their own need for the gospel and humble enough to know that, by the grace of God, there they would go.
3) In the area of politics. I'm probably launching a hand grenade into the conversation here, but I"m going to do it anyways. I wonder if we are training our young kids, raised in Christian homes, to have proper respect for authority. I'm not simply talking about pastoral authority or the police and fireman. But people we may disagree with, such as our the President or members of Congress. If we're constantly calling them crude names and joking and slandering public officials, if our Facebook timelines are full of that kind of thing, what are we modeling for our children? It's humbling to think that what I do in moderation my kids may do in excess. Are we telling our kids it's okay to disobey Scripture and sin by disrespecting those in authority (1 Peter 2:17; Romans 13: 1 Timothy 2:2).
My daughter Grace is 8, so she is not that fluent in some of the ongoing political discussions. But we have had discussions about certain policies and about the President and other public officials. In some of her homeschooling discussions, we've read about his path to the White House and the history of being the first African American President. I know some conservative Christians who would think this is a "sellout" or "compromise." But I disagree. I think it's important to first teach my kids to respect the office and the person holding the office. Now, there have been moments where we've had some discussions on the issues, particularly during the last campaign. I outlined a bit what both candidates believed and why I was voting for whom. But I worked hard to try to do it in a respectful way. Saying something like, "Daddy disagrees on some issues with this man, but I respect him and pray for his family."
I think it's important to teach our kids civility and grace at a young age. I'm not sure that we do this well all the time. We are still learning and growing as parents.
About Daniel Darling
Daniel Darling is the Senior Pastor of Gages Lake Bible Church in the northwest suburbs of Chicago and is the author of several books, including his latest, iFaith. His work has been featured in evangelical publications such as Relevant Magazine, Focus on the Family, Marriage Partnership, Pray!, Relevant, In Touch with Dr. Charles Stanley. He has guest-posted on leading blogs such as Michael Hyatt, The Gospel Coalition, OnFaith (Washington Post), and others. He has been profiled by The Chicago Tribune. Daniel is a contributing writer to Zondervan's Couples Devotional Bible. Publisher's Weekly called his writing style "substantive and punchy." Dan is a contributing writer to Christian Today's online magazine, Kyria as well as Lifeway's men's devotional, Stand Firm. He also maintains a blog at patheos.com, entitled, The Friday Five, where he interviews leading evangelicals. Dan's columns appear weekly at Crosswalk.com and monthly for the local Lake County Journals. Dan has been interviewed on TV and radio outlets across the country, including Moody Broadcasting Network, Harvest Television, The Sandy Rios Show, American Family Radio, the Salem Radio Network, and a host of drive time radio stations across the country. Daniel has a bachelor's degree in pastoral ministry from Dayspring Bible College. He traveled extensively to India and the Middle East. He and his wife, Angela, have three daughters and a son and reside in the northwest suburbs of Chicago.
Example: "Gen 1:1" "John 3" "Moses" "trust"
Advanced Search
advertise with us