I love watching the giant balloons of the Macy's Thanksgiving parade floating through New York as wide-eyed children watch. I love the traditional football games. The official start of the Christmas season. The post feast nap. I love Thanksgiving Day.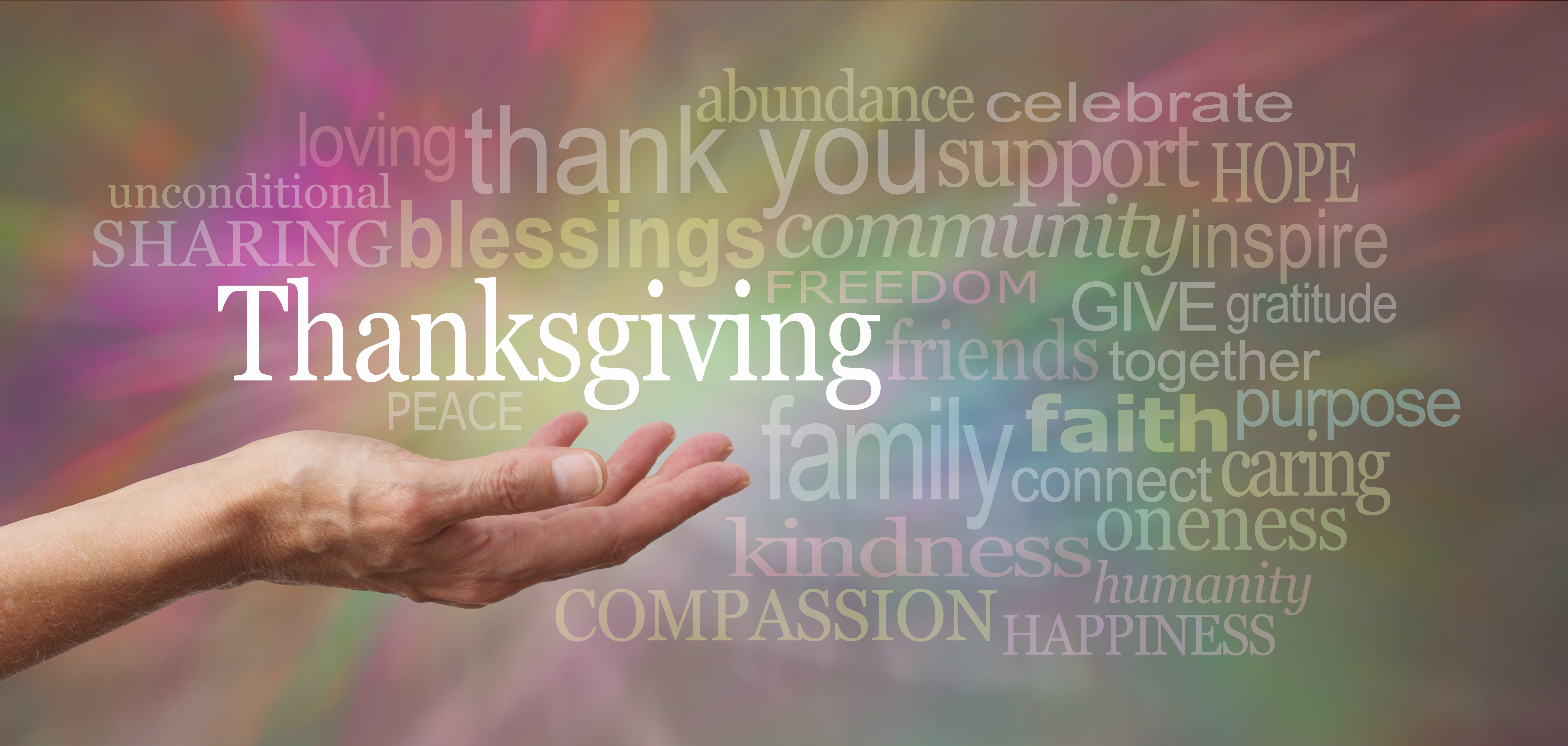 Thanksgiving Song by Mary Chapin Carpenter captures the intimacy of this wonderful holiday.
Grateful for each hand we hold
Gathered round this table.
From far and near we travel home,
Blessed that we are able.
I have so much to be grateful for this Thanksgiving. I am grateful for another year with my best friend and bride Joni. I am grateful for three wonderful sons, two amazing daughter-in-laws, and three heart stealing grandchildren. I am blessed that our family will be able to be together this Thanksgiving. I am grateful for good friends. I am grateful for the abundant blessings of this country.
Grateful for this sheltered place
With light in every window,
Saying "welcome, welcome, share this feast
Come in away from sorrow."
Every year brings sorrow. Friends and family have suffered illness this year. Some have gone through deep trials. Some have passed away. Sorrow is a part of this journey. But there is something healing about counting blessings and feeling gratitude. Taking that time provides a sheltered place from sorrow. For me the light in the window of my soul is my trust in a God that is faithful, loving and good in blessings and in sorrow.
Grateful for what's understood,
And all that is forgiven;
Jesus is the light that said welcome when I felt anything but welcome. He invited me to the feast that I did not deserve to attend because of His grace. Jesus said I was forgiven. How can I be anything but grateful if I understand the magnitude of that undeserved love?
We try so hard to be good,
To lead a life worth living.
I might add a little personal clarification to Carpenter's lyric. I understand the desire to live a life of significance. I get trying to be good. I believe we have a reason for being here. But my experience with the grace of the Lord Jesus has taught me that it is not trying so hard to lead a life worth living that brings peace and joy. It is following Jesus each day. It is allowing God to love me and asking Him to help me give away that love to others. It is trusting God to provide opportunities to serve. It is believing that God is faithful even through sorrow. It is trusting that what God says about me is true. That I have been changed and I have a new identity in Christ. I am deeply loved and cherished by God. I am declared righteous because of Jesus and that righteousness has nothing to do with how hard I work to be "good". It is because of Christ. I am so grateful for grace. So very grateful.
Paul's words to the Colossian Church make a fitting devotional thought for this holiday.
Since God chose you to be the holy people he loves, you must clothe yourselves with tenderhearted mercy, kindness, humility, gentleness, and patience. Make allowance for each other's faults, and forgive anyone who offends you. Remember, the Lord forgave you, so you must forgive others. Above all, clothe yourselves with love, which binds us all together in perfect harmony. And let the peace that comes from Christ rule in your hearts. For as members of one body you are called to live in peace. And always be thankful.

Let the message about Christ, in all its richness, fill your lives. Teach and counsel each other with all the wisdom he gives. Sing psalms and hymns and spiritual songs to God with thankful hearts. And whatever you do or say, do it as a representative of the Lord Jesus, giving thanks through him to God the Father. (Colossians 3:12-17, NLT)
I hope you have a blessed Thanksgiving.
Reposted from "Confessions of a Bad Christian". Contact Dave at Facebook or at daveburchett.com.
A very dear friend is going through a deep trial. This faithful follower prays for wisdom, guidence, assurance and peace. The result so far is confusing. When they pray to hear the voice of God they hear spiritual crickets. Nothing. The frustration is real. I want to do something to help and all I can offer is prayer and presence.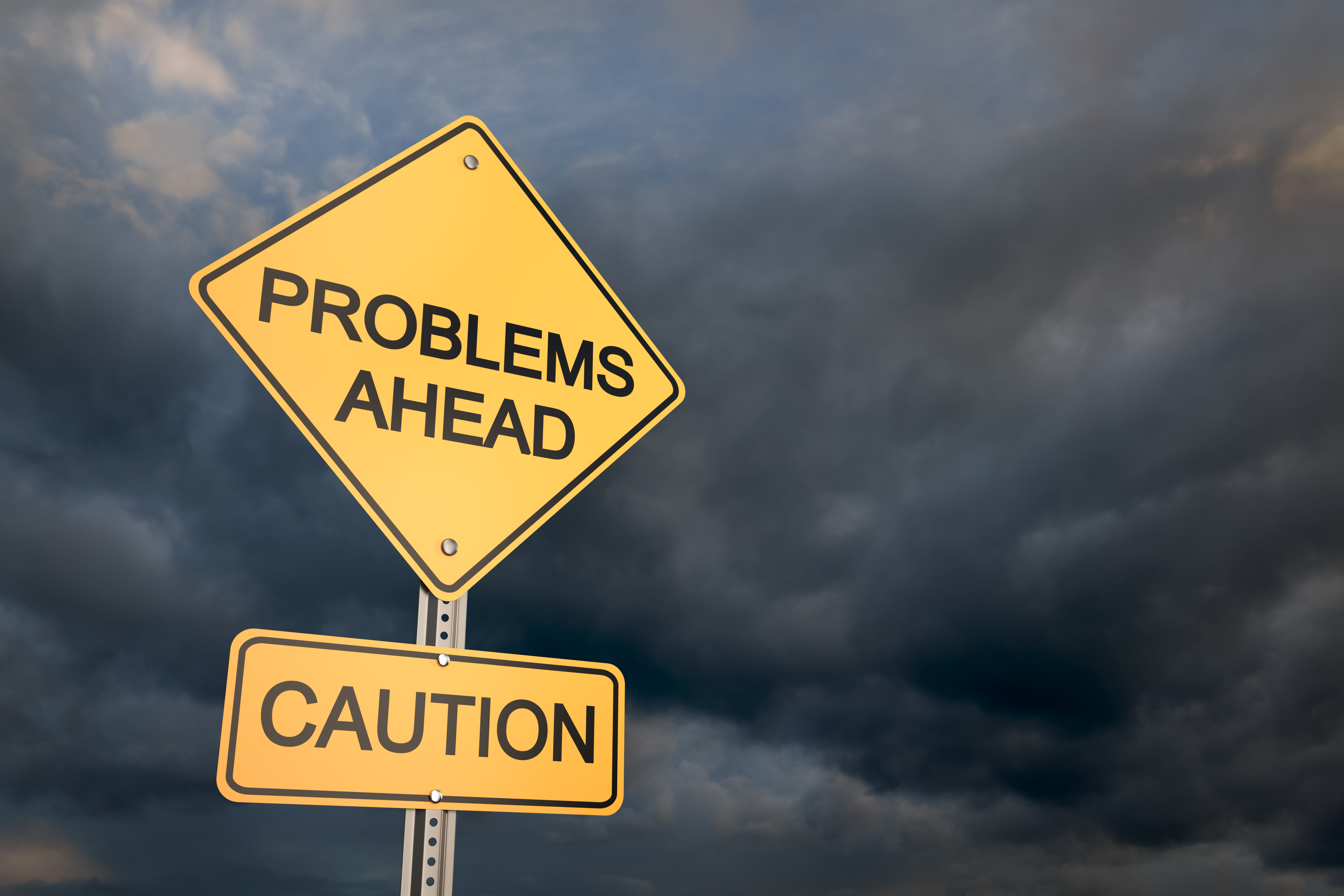 But when we study how God works in our lives should we be surprised with the process? A song by Laura Story resonated with my soul on a recent walk. The song is called "Blessings" and the words are profound.
We pray for blessings
We pray for peace
Comfort for family, protection while we sleep
We pray for healing, for prosperity
There is nothing inherently wrong with praying for those things. But my attempt to maneuver God to grant my wishes is wrong. Laying out my will and praying for God's notary seal is not what He desires. Blessings are not just receiving good things from God and that truth is beautifully captured by Story's lyrics.
'Cause what if your blessings come through raindrops
What if Your healing comes through tears
What if a thousand sleepless nights are what it takes to know You're near
What if trials of this life are Your mercies in disguise
Her lyrics come out of learning to trust the object of her worship even through the trials. Her website bio describes her journey.
But amidst that success a brain tumor hospitalized her husband in 2006. The faith Story sang about was put through the unexpected fires of fear and loneliness; most young newlyweds don't imagine being kept alive at one point by breathing machines or having to find their way through significant post-operative vision and memory loss. Could grace notes resound from such a life-altering struggle?

We know that pain reminds this heart
That this is not our home
Story relates the question she faced during the health crisis she faced with her husband.
"But there's a decision that I find God is asking us to make: whether we are going to choose to interpret our circumstances based on what we hold to be true about God, or whether we're going to judge what we hold to be true about God based on our circumstances."
Our faith is not based on feelings or circumstances or checking off items on the prayer list. Our faith is based on the object of our faith. God is faithful. He hears our cries. But sometimes the answer is not what we desire. Paul learned the same thing and he wrote about it to the church in Corinth. You likely know the passage. Paul was given "a thorn in the flesh" that he begged three different times to be removed. Paul had a pretty strong signal on the Faith-o-meter. Five bars. But God said no. I like the translation from The Message.
Because of the extravagance of those revelations, and so I wouldn't get a big head, I was given the gift of a handicap to keep me in constant touch with my limitations. Satan's angel did his best to get me down; what he in fact did was push me to my knees. No danger then of walking around high and mighty! At first I didn't think of it as a gift, and begged God to remove it. Three times I did that, and then he told me,

My grace is enough; it's all you need.
My strength comes into its own in your weakness.

Once I heard that, I was glad to let it happen. I quit focusing on the handicap and began appreciating the gift. It was a case of Christ's strength moving in on my weakness. Now I take limitations in stride, and with good cheer, these limitations that cut me down to size—abuse, accidents, opposition, bad breaks. I just let Christ take over! And so the weaker I get, the stronger I become. (2 Corinthians 12, The Message)
The gift of a handicap? Are you kidding me? But as I look back on the deep valleys and trials of my journey I see God's hand and my growth through those events. Blessings from the pain? Without question. And I am learning the truth of Laura Story's experience.
What if trials of this life
The rain, the storms, the hardest nights
Are your mercies in disguise?
More and more I am realizing that they are.
Reposted from "Confessions of a Bad Christian". Contact Dave at Facebook or at daveburchett.com.
I am going through a stretch of amazing stupidity. I am serious. I am talking Guinness Book of Records stupid. However, I have adopted the philosophy that if you will laugh about something a year from now you might as well start today. So here is my stupid week in review. In one calendar week I lost my drivers license. Twice. That is not a mistype. Recovered both times thanks to honest citizens. I went to retrieve a toy from the pool for canine friend Maggie. You guessed it. I slipped and fell head over heels into the water. I surfaced to the curious looks of my Labrador who had decided the pool was too cold for swimming. Oh yeah, I hurt my back in that seven day stretch and I wish I had a better story. Saving a widow crossing a street? Rescuing a puppy on the highway? Nope. A violent sneeze did me in.
It was not a good week on the self-image meter.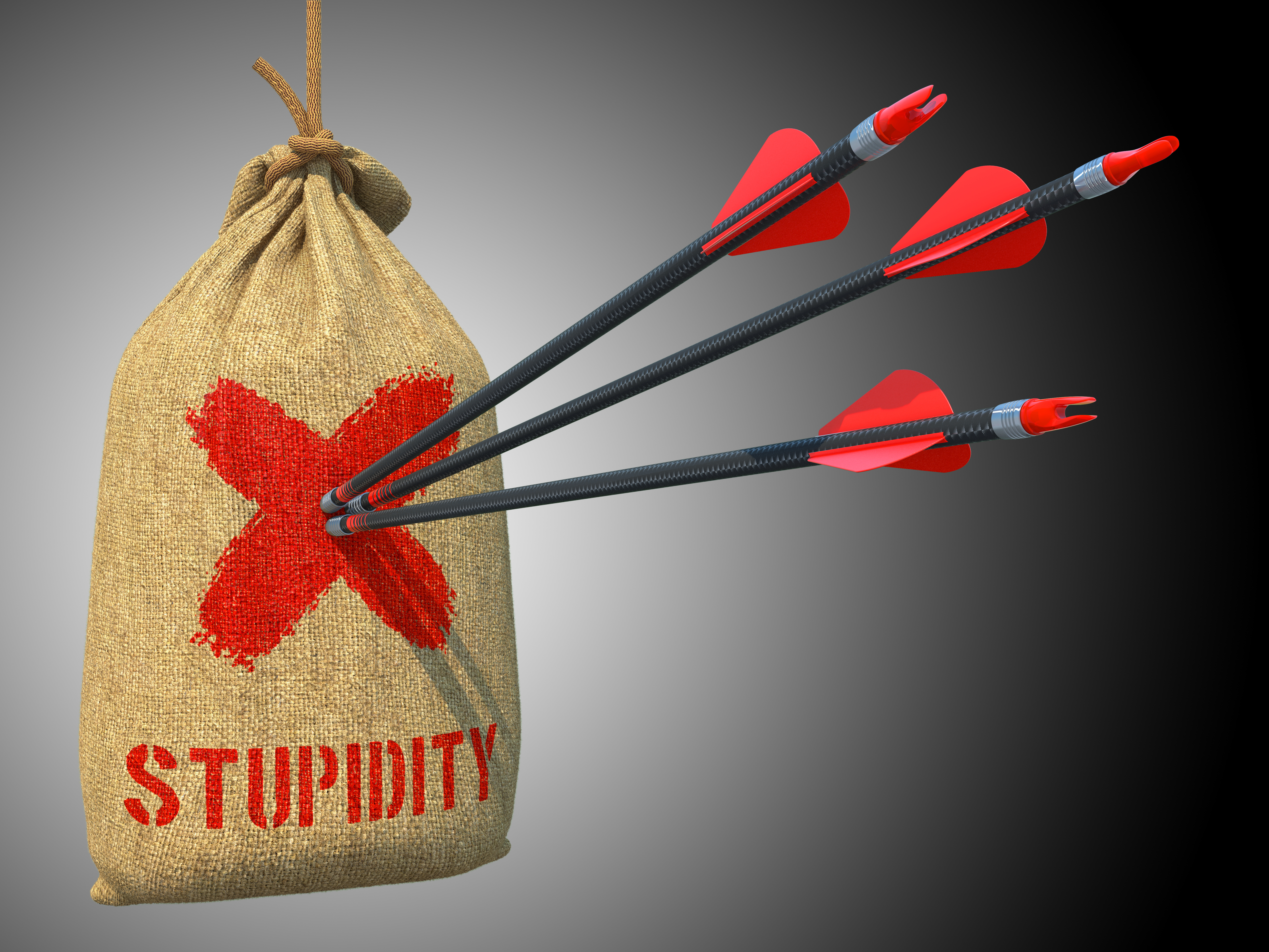 But in the midst of stupid week I realized that a simple truth is slowly changing my once paralyzing fear of looking or feeling stupid. I realized that Jesus loves me on my stupidest day. I thought of another cut from the new MercyMe album "Welcome to the New". Here is the chorus for a song called "Wishful Thinking".
Could it be that on my worst day
How you love me simply will not change
What if it's really not about what I do but what You did
Oh what if
This ain't wishful thinking it's just how it is
That's just how it is. Nothing changes in how Jesus loves me on my worst, stupidest day. And it is not the Southern "bless your heart" kind of love. It is love that sacrificed, pursued and was completed at the Cross.
How differently we would live if we really comprehended how much we are loved by God and that even in our failure Jesus loves us anyway.
God showed how much he loved us by sending his one and only Son into the world so that we might have eternal life through him. This is real love—not that we loved God, but that he loved us and sent his Son as a sacrifice to take away our sins. (1 John 4:9-10, NLT)
Brilliant thinker/theologian Karl Barth was once asked if he could summarize his volumes of works on life and faith. His reply was simple.
"Jesus loves me, this I know, for the Bible tells me so."
So even in the midst of stupid week I could smile and remind myself that Jesus loves me even when I am not too crazy about myself. That ain't wishful thinking it's just how it is.
Reposted from "Confessions of a Bad Christian". Contact Dave at Facebook or at daveburchett.com.