I am going through a stretch of amazing stupidity. I am serious. I am talking Guinness Book of Records stupid. However, I have adopted the philosophy that if you will laugh about something a year from now you might as well start today. So here is my stupid week in review. In one calendar week I lost my drivers license. Twice. That is not a mistype. Recovered both times thanks to honest citizens. I went to retrieve a toy from the pool for canine friend Maggie. You guessed it. I slipped and fell head over heels into the water. I surfaced to the curious looks of my Labrador who had decided the pool was too cold for swimming. Oh yeah, I hurt my back in that seven day stretch and I wish I had a better story. Saving a widow crossing a street? Rescuing a puppy on the highway? Nope. A violent sneeze did me in.
It was not a good week on the self-image meter.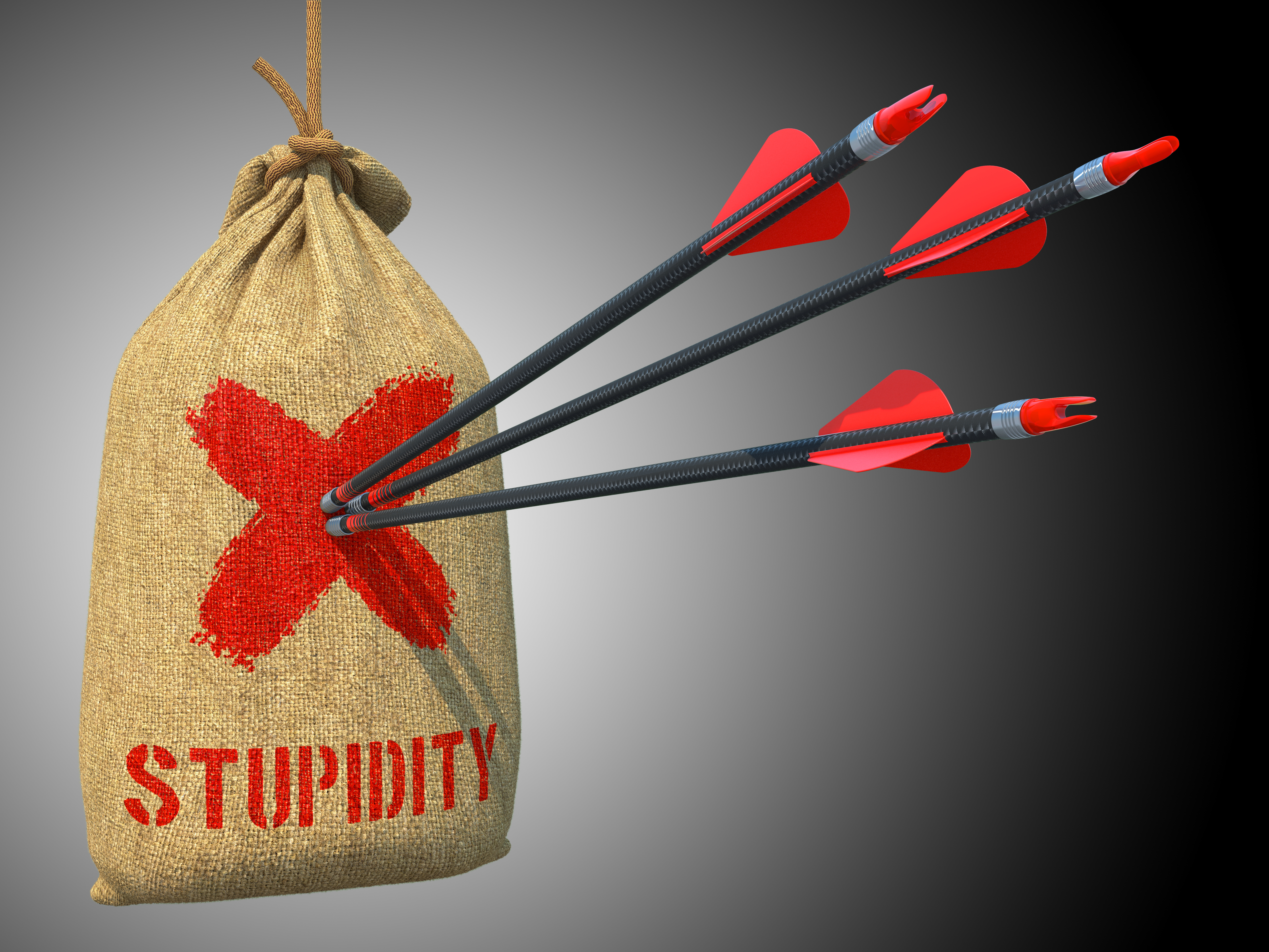 But in the midst of stupid week I realized that a simple truth is slowly changing my once paralyzing fear of looking or feeling stupid. I realized that Jesus loves me on my stupidest day. I thought of another cut from the new MercyMe album "Welcome to the New". Here is the chorus for a song called "Wishful Thinking".
Could it be that on my worst day
How you love me simply will not change
What if it's really not about what I do but what You did
Oh what if
This ain't wishful thinking it's just how it is
That's just how it is. Nothing changes in how Jesus loves me on my worst, stupidest day. And it is not the Southern "bless your heart" kind of love. It is love that sacrificed, pursued and was completed at the Cross.
How differently we would live if we really comprehended how much we are loved by God and that even in our failure Jesus loves us anyway.
God showed how much he loved us by sending his one and only Son into the world so that we might have eternal life through him. This is real love—not that we loved God, but that he loved us and sent his Son as a sacrifice to take away our sins. (1 John 4:9-10, NLT)
Brilliant thinker/theologian Karl Barth was once asked if he could summarize his volumes of works on life and faith. His reply was simple.
"Jesus loves me, this I know, for the Bible tells me so."
So even in the midst of stupid week I could smile and remind myself that Jesus loves me even when I am not too crazy about myself. That ain't wishful thinking it's just how it is.
Reposted from "Confessions of a Bad Christian". Contact Dave at Facebook or at daveburchett.com.
Regular readers of the humble ramblings (you both know who you are) know that I often confess how my brain was not wired to factory specs. There is no other explanation for the dizzying turns my mind makes. For example, this weekend I heard a song from my '70's disc jockey days. The song was Tin Man from America and the normal brain would have heard the song, registered a like it or don't like it vote and moved on. Not my brain. I fixated on a piece of the lyric and spent time linking it to a spiritual epiphany in my life.
You may recognize the lyric that started this Monday Musing.
But Oz never did give nothing to the Tin Man
That he didn't, didn't already have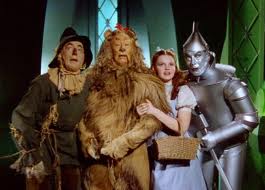 The lyricist double negatived his way to an important truth. The Tin Man from the Wizard of Oz went on a long journey to try and find a real heart. But all the Wizard did was affirm what he already possessed. Sadly that confused search is what so many of us imitate as followers of Jesus. We go on a journey thinking if we can only find the right training or Bible study or church or friends or pastor that we will become more righteous and effective for God.
But if we could have followed the yellow stone road to meet Paul he would have told us we were wasting our time trying to find the perfect things to change our walk with Jesus. Paul would have (and did) simply affirm who we already are.
This means that anyone who belongs to Christ has become a new person. The old life is gone; a new life has begun! (2nd Corinthians, 5:17, NLT)
Because of Christ you have a new identity. You are righteous because of Him and not because of trying to do more right "stuff". You are a saint and there is no condemnation in Christ Jesus. It is a liberating and joyous message. But there is a problem. Satan hates that message of hope and change. And so he goes about trying to "steal' our identity in Christ. I am afraid we make it all too easy because we find it difficult to really trust that we are changed.
You are righteous because of Christ. Period. When you trust that and believe that all of the guilt and shame and sin that used to define you is no longer true. That old life is gone. New life has begun. All of those accusations that Satan (and others who are quite happy to help) hurl your way are no longer true about you.
My life was changed forty-five years ago (ouch) when I decided to trust Jesus as my Lord and Savior. It has just been in the past few years that I have begun to fully understand who I am in Christ and that I live my life daily desperately dependent on grace. I have often quoted from my friends at Truefaced. This statement rocked my world.
If you are a Christian God is not interested in changing you. That has already happened. You were changed when you trusted Christ. You were imputed with His righteousness. Your very spiritual DNA was rewritten and you became a new person. So the change happened right away. God is now interested in maturing you into what is already true about you.
We are made right with God by placing our faith in Jesus Christ. And this is true for everyone who believes, no matter who we are. For everyone has sinned; we all fall short of God's glorious standard. Yet God freely and graciously declares that we are righteous. He did this through Christ Jesus when he freed us from the penalty for our sins. (Romans 3:22-23, NLT)
Remind yourself daily who you are. That you are a new person. Righteous because of Christ. A new life has begun. Live it joyfully and without condemnation. I am deeply loved by God today. I pray I will live like it.
Reposted from "Confessions of a Bad Christian". Contact Dave at Facebook or at daveburchett.com.
I have been known to be a bad sports fan in addition to being a bad Christian. I suspect those confessions could be related. I grew up a rabid Cleveland Brown's fan and that is, unfortunately, a lifetime condition. You try and manage your Brown's addiction while hoping to lead a somewhat productive life. I completely related to a story about a Brown's fan who passed away last year. Scott Entsminger placed this request in the Columbus Dispatch obituary.
He respectfully requests six Cleveland Browns pall bearers so the Browns can let him down one last time.
I became a Baylor Bears fan (thanks to my boys) much later in life. Incredibly, the Brazos Baptists have become a national football power. So I geared up for a big game last Saturday against forever power Oklahoma. During the game I agonized over missed opportunities. Fumed over momentum changing penalties. Expressed frustration when a defender missed a tackle. Baylor overcame a tough first quarter and played well to gain a big win.
But a fourth quarter incident reminded both my bad sports fan and bad Christian sides that this is just a game played by non-professional young men. Outstanding Oklahoma quarterback Trevor Knight was sacked and hit hard. He did not get up. Concerned medical personal gathered around as a medical cart pulled up. And then the TV cameras caught a scene that has stayed in my mind since Saturday afternoon.
Knight's twin brother and fellow Sooner player Connor Knight watched his brother with obvious concern. Baylor star QB Bryce Petty and linemen Spencer Drango and Tyler Edwards approached Connor Knight. A few words were exchanged and then the Baylor players and their Oklahoma foe knelt together to pray for Trevor Knight. Moments earlier the two teams had competed ferociously. In a moment of crisis they put that aside to join in prayer for an injured brother.
It was a sobering reminder that sports is a good thing but far from an ultimate thing. Four young men forgot that they were competitors and remembered they were first and foremost followers of Christ.
Thankfully, Trevor Knight gave a thumbs up and pointed heavenward as he was carted off the field. After the game he was walking around and Sunday received a favorable MRI result. Knight posted this on Twitter.
"Thank you from the bottom of my heart to everyone who prayed for me! Thankful for good results and a God who is completely in control!," Knight posted.
A couple of thoughts from Paul's letter to the Ephesian church fit in here.
Always be humble and gentle. Be patient with each other, making allowance for each other's faults because of your love. Make every effort to keep yourselves united in the Spirit, binding yourselves together with peace. For there is one body and one Spirit, just as you have been called to one glorious hope for the future. (Ephesians 4:2-4, NLT)

And do not bring sorrow to God's Holy Spirit by the way you live. Remember, he has identified you as his own, guaranteeing that you will be saved on the day of redemption. Get rid of all bitterness, rage, anger, harsh words, and slander, as well as all types of evil behavior. Instead, be kind to each other, tenderhearted, forgiving one another, just as God through Christ has forgiven you. (Ephesians 4:30-32, NLT)
This morning I am humbled by twenty-something (or younger) athletes that put aside differences to pray together. And I am challenged by an athlete who believes his God is in control even during a trial. Good reminders for those of us who may be more experienced in our faith but perhaps not always as mature.
Reposted from "Confessions of a Bad Christian". Contact Dave at Facebook or at daveburchett.com.