One of my phone apps offers new music that I can redeem from the app. Recently I went to download a song and this message came up.
Already redeemed.
I had already acquired the song. There was no need for further redemption. It was mine. How I wish I could trust that for my relationship with God.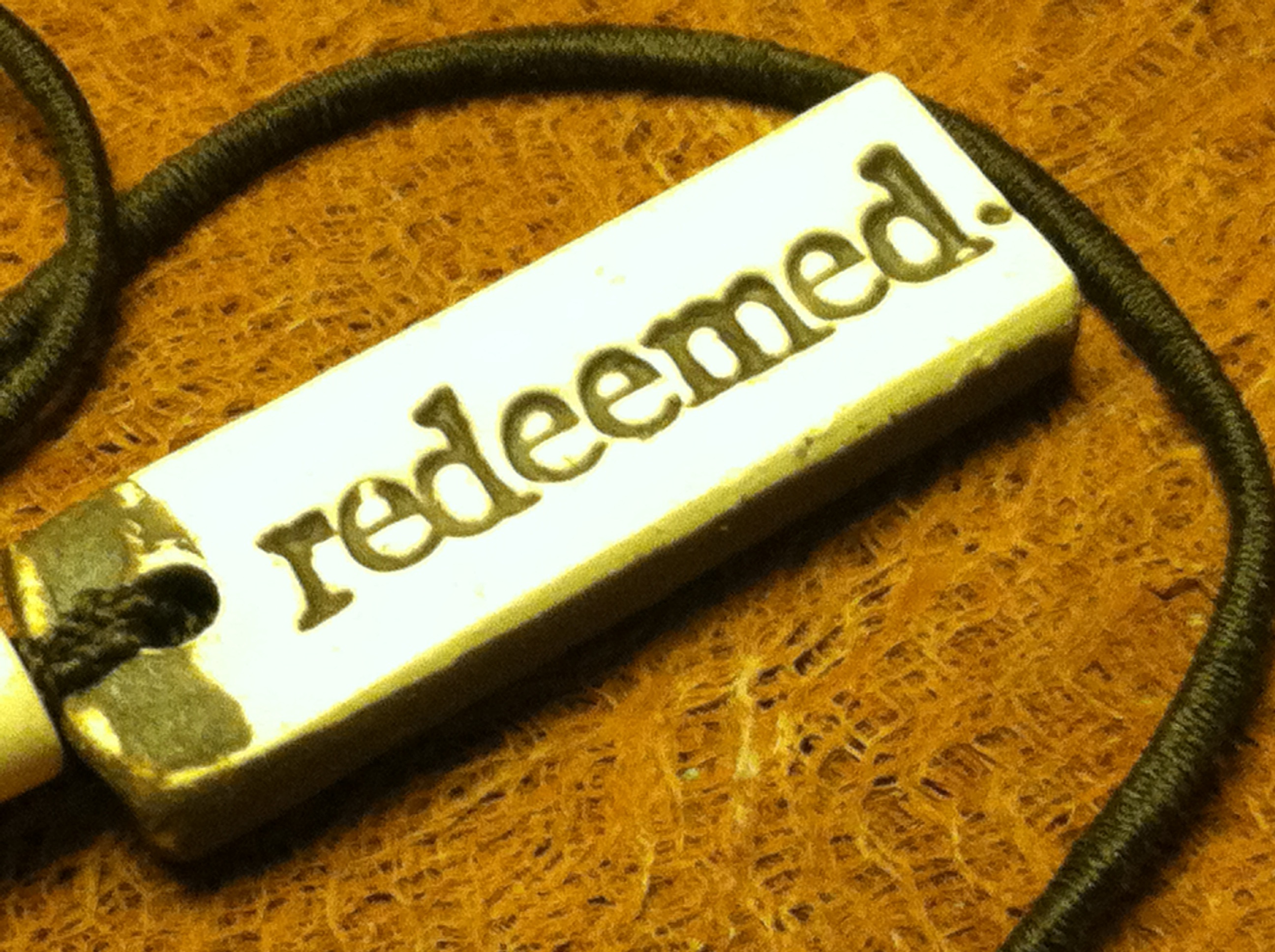 A song by Big Daddy Weave called "Redeemed" sums up my struggle and encourages me to know that I am not alone in this battle.
Seems like all I can see was the struggle
Haunted by ghosts that lived in my past
Bound up in shackles of all my failures
Wondering how long is this gonna last
Then You look at this prisoner and say to me "son
stop fighting a fight that's already been won"
That is the truth I have to remind myself just about every day. The fight has already been won. Yet I too often live as if my self-effort is required to make up for past struggles and efforts. That I need to earn the grace that is already mine. I need to remind myself everyday what the lyricist proclaims next.
I am redeemed, You set me free
So I'll shake off theses heavy chains
Wipe away every stain now I'm not who I used to be
I am redeemed
I am redeemed. Paul had to remind the Ephesians in the first chapter that they already could count on these three facts being true. Theyalready were:
Makes me feel a little better that folks who were mentored by Paul needed a refresher course in who they were. It makes me feel a lot better that Paul understood that the first thing on the list was to remind them of who they were and then address their wrong behavior. We too often reverse that order. One more line from this wonderful song by Big Daddy Weave…
I remember oh God, You're not done with me yet.
Praise God for that! And praise God for His amazing grace and amazing patience.
Reposted from "Confessions of a Bad Christian". Contact Dave at Facebook or at daveburchett.com.
Some lyrics moved me to deep worship of God. Some times I really meant what I was singing. Other times I was singing through the motions while thinking about when the kick off was going to happen.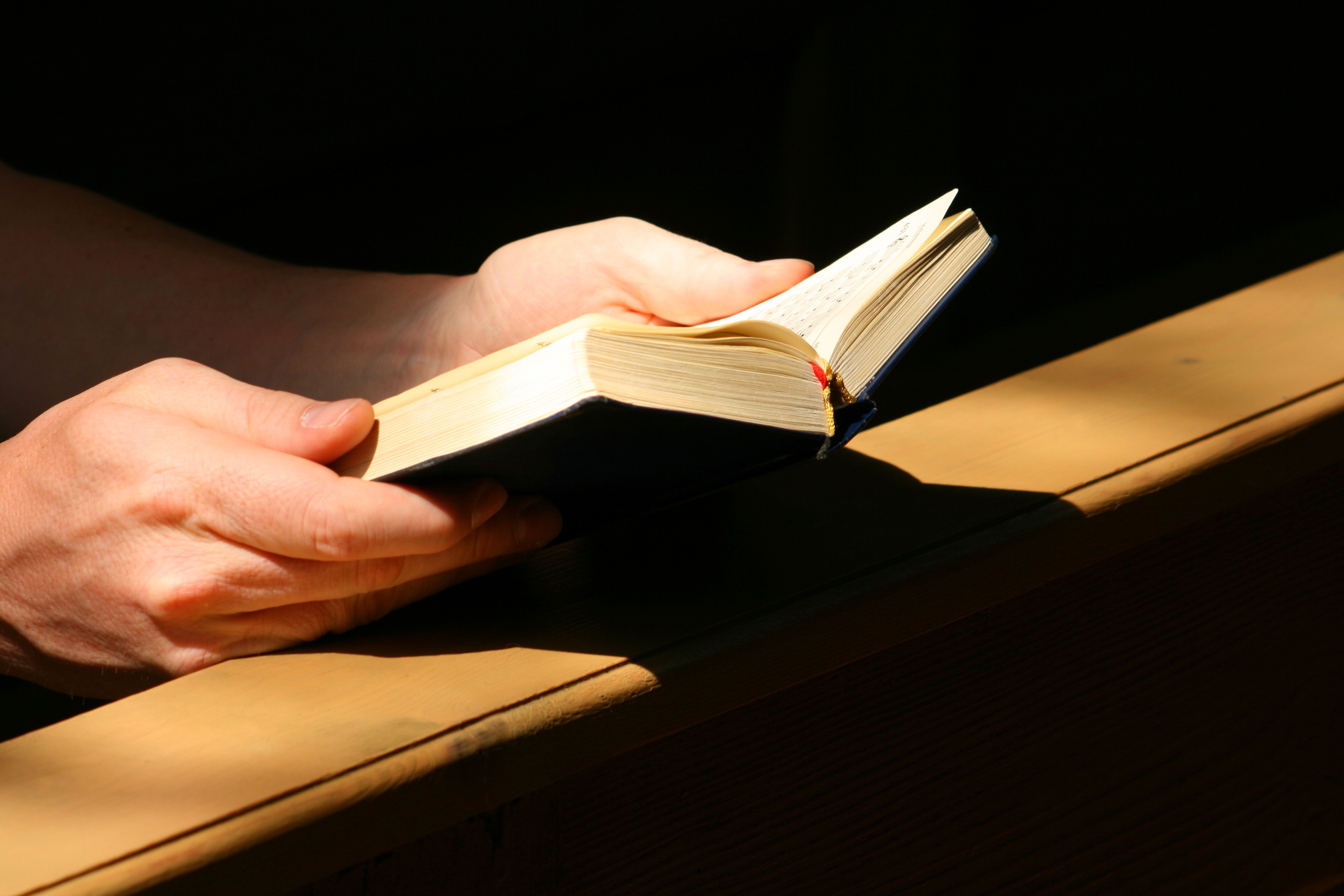 One song has always made me uncomfortable. The song was put to music by the legendary George Beverly Shea in 1932. The words were a poem written by Mrs.Rhea Miller in 1922.
I'd rather have Jesus than silver or gold;
I'd rather be His than have riches untold;
I'd rather have Jesus than houses or lands,
I'd rather be led by His nail pierced hand.
Can I really say that I would rather have Jesus than silver or gold? Maybe my retirement fund will make that decision for me. Do I mean it when I sing that I'd rather be led by his nail pierced hand? Am I prepared to make Jesus more than an "activity" in my busy life? What would I have said if I was the young rich man described in Matthew? Here is the text from The Message.
Another day, a man stopped Jesus and asked, "Teacher, what good thing must I do to get eternal life?" Jesus said, "Why do you question me about what's good? God is the One who is good. If you want to enter the life of God, just do what he tells you."
The man asked, "What in particular?"
Jesus said, "Don't murder, don't commit adultery, don't steal, don't lie, honor your father and mother, and love your neighbor as you do yourself." The young man said, "I've done all that. What's left?"
His response has always surprised me. I think I would have begged for mercy after Jesus detailed that list. But the young man thought he was doing just fine. And then Jesus exposed his heart.
"If you want to give it all you've got," Jesus replied, "go sell your possessions; give everything to the poor. All your wealth will then be in heaven. Then come follow me."
That was the last thing the young man expected to hear. And so, crest-fallen, he walked away. He was holding on tight to a lot of things, and he couldn't bear to let go.
I have held on tight to a lot of things. As I get older I wonder why.
As he watched him go, Jesus told his disciples, "Do you have any idea how difficult it is for the rich to enter God's kingdom? Let me tell you, it's easier to gallop a camel through a needle's eye than for the rich to enter God's kingdom."
The disciples were staggered. "Then who has any chance at all?"
Jesus looked hard at them and said, "No chance at all if you think you can pull it off yourself. Every chance in the world if you trust God to do it."
I can do that. I can trust God. I have no choice because I have a long and spectacular track record of not being able to live this journey on my own ability. The song continues.
I'd rather have Jesus than men's applause;
I'd rather be faithful to His dear cause;
I'd rather have Jesus than world-wide fame,
I'd rather be true to His holy name.
Given the sales of my books I am pretty safe from the world-wide fame snare. But I do crave applause if I am not careful.
He's all that my hungering spirit needs,
I'd rather have Jesus and let Him lead.
Perhaps the uncertainty in the world will cause all of us to evaluate our dependence on Christ. I hope that I will continue to grow in my desire to echo Paul and his words to the Phillipians.
"What is more, I consider everything a loss compared to the surpassing greatness of knowing Christ Jesus my Lord, for whose sake I have lost all things. I consider them rubbish, that I may gain Christ."
So can I sing the words of this classic hymn and mean it? I am slowly, slowly, slowly getting closer.
Reposted from "Confessions of a Bad Christian". Contact Dave at Facebook or at daveburchett.com.
A song by James Taylor called "You've Got a Friend" has been on my heart this week. Life can be really hard. Good friends are a big part of making it to the finish line successfully. Taylor's lyrics resonated with me after returning from seeing friends in California.
Ain't it good to know you've got a friend.
Ain't it? Real friends are a treasure. We spend so much time acquiring stuff. We spend so much time acquiring titles and power. We often spend far too little developing real friends. When the world comes crashing in what you really need is a not a Ferrari. You need a friend.
True friends fill your bucket with affirmation and love. True friends tell you the truth about yourself in a way that you can stand to hear it.
This past weekend Joni and I were incredibly blessed to spend the weekend with friends like that. We go back a long way with Ed and Judy Underwood. Ed is now a pastor at Church of the Open Door in Glendora, California. If you live in that area and don't have a church home please check them out.
Ed has written a wonderful book called The Trail.
It is an allegory about finding God's will based solidly on Biblical principles and told through an engaging story. If you are anything like me you have wrestled with how to find and/or remain in God's will for your life. The Trail cleared up a lot of the misconceptions I had held on this vital topic.
I used to sing "What a Friend We Have in Jesus" in my little hometown church. Jesus is indeed a friend that will never desert me. Jesus also knew that we needed earthly friends to help navigate this often difficult journey. This journey needs to be live in community.
I love the New Testament story of the man who was paralyzed and his friends were trying to get him in front of Jesus. They cared. When they couldn't get in the door they cut a hole in the roof and lowered him down to Jesus. The Lord was moved by the man's faith (and the faith of his friends) and He had mercy on him. What strikes me is how Jesus addressed the man.
He said, "Friend, your sins are forgiven you." (Luke 5, NASB)
Jesus still calls men friend when they simply humble themselves in faith. James Taylor summarizes the importance of friends on earth and in Higher Places.
Hey, ain't it good to know that you've got a friend?
People can be so cold.
They'll hurt you and desert you.
Well they'll take your soul if you let them.
Oh yeah, but don't you let them.
Satan would like nothing more than to use the hurts and difficult people in life to take our very soul. Don't you let them. Lean on Jesus. Pray for friends. Most importantly, be a friend. You will likely be disappointed and even hurt along the way. But finding that small number of real friends is worth it. All friends are a blessing. Real friends are a treasure. I will wrap this up with a quote from one of my sentimental favorites, the movie "It's A Wonderful Life".
Remember, no man is a failure who has friends.
This weekend Joni and I felt like we were very successful indeed. And blessed beyond measure.
Reposted from "Confessions of a Bad Christian". Contact Dave at Facebook or at daveburchett.com.