A lot of folks dear to me are going through valleys right now. Good and decent people deal with financial, emotional and physical suffering all around us and it is easy to lose heart. The news seems to be only tragedy and heartbreaking sadness. What can be redeemed of all of this suffering?
A song called "The Hurt and the Healer" by MercyMe resonated when I first heard it but now that same song ministers much deeper in my soul recently.
Why?
The question that is never far away
The healing doesn't come from the explained
Jesus please don't let this go in vain
I can't explain why things happen. Sometimes it is sin. Sometimes it is simply life. I have learned in my years of following Jesus that He does not let suffering go in vain. I have seen over and over how God redeems sadness and tragedy. He does bring beauty out of ashes. When I cannot see how any good can come out of a trial I trust my Abba Father in faith. Believe me I don't "feel" that but I can move forward in faith. God has never let me down. And I believe He never will.
Breathe
Sometimes I feel it's all that I can do
Pain so deep that I can hardly move
Just keep my eyes completely fixed on You
Lord take hold and pull me through
Most of us have been there at some point. If not, you will be someday. Peter talked about the inevitability of suffering in this life in a passage that we usually leave out of the brochure when we tell others about our faith. All of us who follow Jesus are going to suffer.
Dear friends, don't be surprised at the fiery trials you are going through, as if something strange were happening to you. Instead, be very glad—for these trials make you partners with Christ in his suffering, so that you will have the wonderful joy of seeing his glory when it is revealed to all the world. (1 Peter 4, NLT)
Count me among the brethren who tried to dance around this truth for as long as I could. Be very glad? Seriously? But when you have nowhere else to turn but to Christ you find out that you should have turned to Him first all along.
So here I am
What's left of me
Where glory meets my suffering
I'm alive
Even though a part of me has died
You take my heart and breathe it back to life
I've fallen into your arms open wide
When the hurt and the healer collide
Jesus meets you there and not in theory. He suffered. He agonized with God the Father. He knows the human condition. He has already been where you are. When the hurt and the Healer collide something amazing happens. The pain may not immediately go away but peace and hope begin to slowly heal the pain. Peter did not end his writing on suffering with the buzz kill of Chapter 4. He wrapped it in a bow of incredible hope in the next chapter.
In his kindness God called you to share in his eternal glory by means of Christ Jesus. So after you have suffered a little while, He will restore, support, and strengthen you, and He will place you on a firm foundation. (1 Peter 5, NLT)
That is a promise that we can hold on to in times of sorrow and suffering. I am trusting that promise this week for myself and my friends who are hurting.
Dave Burchett is the Author of Stay: Lessons My Dogs Taught Me about Life, Loss, and Grace. A portion of every sale goes to train service dogs for wounded veterans through Patriot Paws.
Another sad Monday in our country and the world. I don't want to just sit in paralyzed sorrow. I want to be a part of the solution.
I am amazed at the power of music and lyric to move my heart and soul. Today a tune from Casting Crowns touched my heart. One or two lyrical thoughts can have more impact than a beautifully written article or book. The song "Jesus, Friend of Sinners" has a number of those powerful lyrics.
Jesus Friend of sinners we have strayed so far away
We cut down people in your name but the sword was never ours to swing
Ouch. How much damage has been done in the name of Christ by well-meaning or by just mean churchgoers? The toll is heartbreaking. Truly that sword was never ours to wield. The next few lines are just as powerful.
Jesus friend of sinners the truth's become so hard to see
The world is on their way to You but they're tripping over me
Nothing breaks my heart more than the thought that seekers of truth are tripping over me. I fear that my need to look good and righteous will disguise my desperate need for grace and the Gospel.
Jackie DeShannon sang that what the world needs most is love sweet, love. That is true with an addendum. What the worlds needs most is love sweet love…and the grace of God. I can never live a life that is so perfectly good that people will see Jesus. But I can live a life that is honest, full of grace, love and kindness and from that life they might see Him.
As Jesus faced the horror of the Cross He offered this command to His disciples.
So now I am giving you a new commandment: Love each other. Just as I have loved you, you should love each other. Your love for one another will prove to the world that you are my disciples. (John 14, NLT)
I ask myself as I write these words. Does my love prove that I am a follower of Jesus? Does my heart reveal that I comprehend the magnitude of His grace? What the world needs now is the love of Jesus demonstrated selflessly and without agenda by the community of believers. Collectively we can make a difference. Or we can contribute to the pain.
In a earlier article I outlined my prayer for my life.
To try and see everyone through the eyes of Jesus because my eyes are prejudiced and prideful.
To try and love them like Jesus because my love is selfish.
To try and see that no one misses out on the message of grace, identity, acceptance and one-way love that is offered as a free gift of grace by the finished work of Jesus on the Cross.
To let them others know that my relationship with Jesus and His grace has changed my life, given my life purpose, given me strength to endure tragedy, and real hope for the future.
To be gentle in relating the good news of the gospel of Jesus Christ to people in every situation and mired in any sin. My goal is to introduce them to Jesus and let them work it out together while walking with them in grace and love.
To exhibit grace and forgiveness to those who attack me for not sharing their views.
To freely dispense the grace of the living Christ to everyone I come in contact so that I can be salt and light to my little circle of influence.
To try to never be surprised or repulsed by the actions of those who do not have a relationship with Jesus. The Lord Himself was always gentle with sinners and always tough on religious hypocrites. We have reversed his example far too often. We are too tough on sinners and too gentle with the hypocrites.
To try and give generously of my time and treasure to those who have not been as materially blessed in my neighborhood, my country, and around the world.
To let people know that I love Jesus and I am not at all ashamed of that fact.
None of those are possible without leaning fully on the grace of Jesus everyday.
The world is hurting today. Millions of people are confused and scared. I believe that God can heal, give hope and calm fears. My assignment is love others. Not just those like me. Everyone who needs the grace of God. And that, I believe, is everyone.
Dave Burchett is the Author of Stay: Lessons My Dogs Taught Me about Life, Loss, and Grace. A portion of every sale goes to train service dogs for wounded veterans through Patriot Paws.
The events in my adopted home state of Texas have been heartbreaking. But I have never been more proud to be an adopted Texan. The response of our police officers and those who were peacefully expressing their views were both extraordinary. The response of the community did not surprise me. Contrary to some national stereotypes, Dallas is a truly good place with all of the flaws of a major city but with something in it's heart that gives me hope for healing.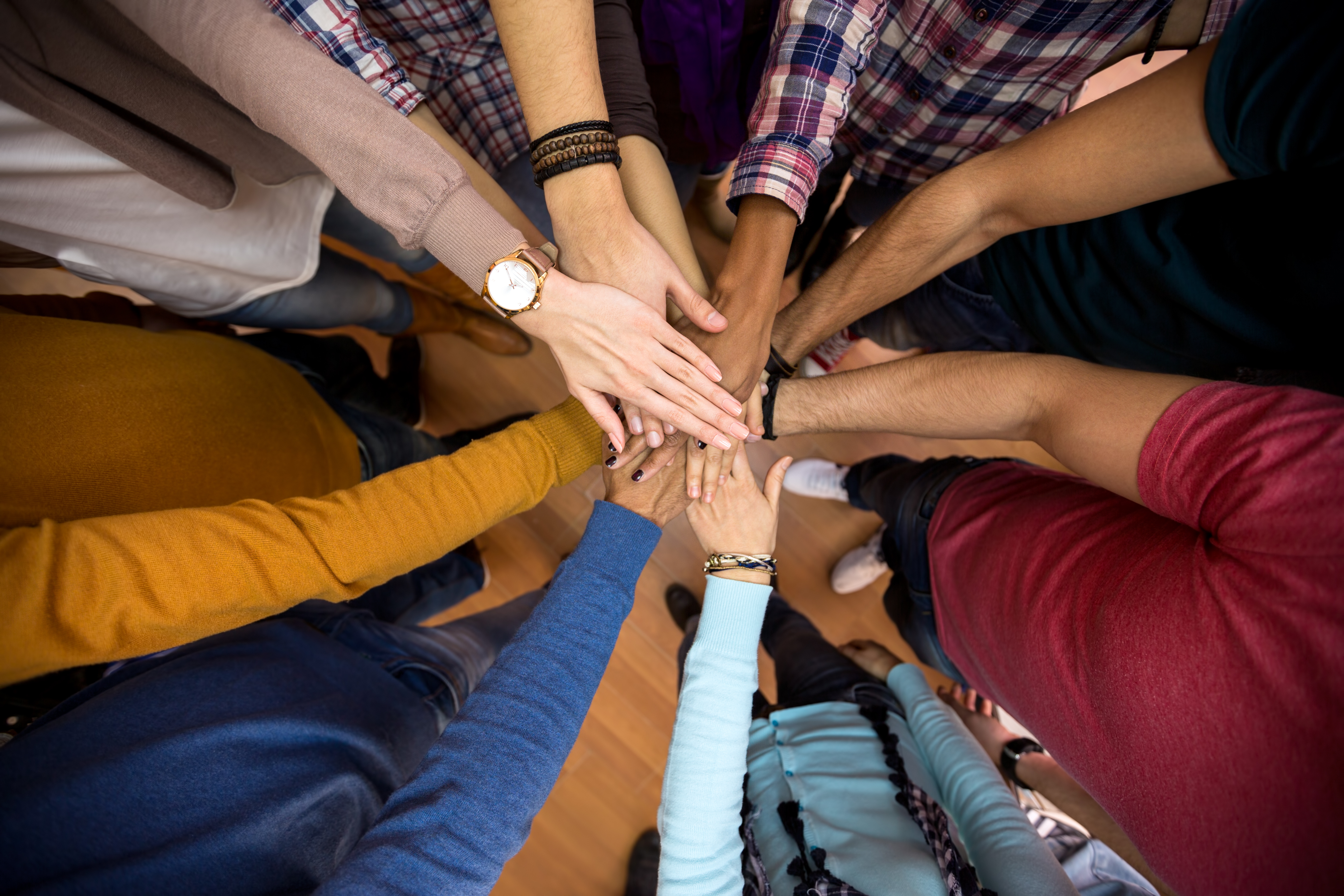 Pastor TD Jakes voiced a powerful prayer at Thanksgiving Square near the site of the horror.
"We are being tested down to the core. Not just to see - can we survive the atrocities that have confronted us last night, but to see if we will rebound and reinvigorate ourselves in such a way that we come up a better city than we were before. What we faced in Dallas did not start in Dallas. It is a reflection of our country, of our times, of cities around the world and around our country...are in peril. I've been asked to pray for the nation, but before I do I just want to tell you that like many of you, I have been up most of the night. I found it very difficult to rest in my own bed, almost impossible to sleep on my own pillow. About 2:30 in the morning I text a friend of mine and I said: I am sleepless in Dallas. But then I realized that they were sleepless in Ferguson, that they were sleepless in Baltimore, that they are sleepless in Louisiana, that they are sleepless in Milwaukee. Then I had to confess to the fact that many of us do not recognize pain until it's on our front porch. As we come together today we cannot be oblivious to the plight of this nation. We cannot turn our head the other way when tragedy strikes someone who votes differently, or dresses differently, or speaks differently or even believes differently. For the tragedy that we ignore today will be on our doorstep tomorrow. We must pray for our nation."
We must change our dialogue and I am challenging myself and followers of Jesus to lead the way. We can no longer be indifferent to the racial wounds in this nation. The indifference of the church and Christians is the hole in the fence that allows evil to crawl through unencumbered.
I do not understand the pain that my black brothers and sisters live with every day. But I want to listen. I am no longer interested in rationalizing my own "non-racist" resume. It doesn't matter. The fact that men and women of color are hurting and feeling marginalized in this great nation makes my heart hurt. Can we finally begin to sit down, talk, and actually listen?
I recalled how Jesus looked over the beloved city of Jerusalem and wept at what He saw.
But as he came closer to Jerusalem and saw the city ahead, he began to weep. "How I wish today that you of all people would understand the way to peace. But now it is too late, and peace is hidden from your eyes. (Luke 19:41-42)
Today I pray that all people would understand the way to peace. I am begging God that it not be too late and that we, as the community of believers, will open our eyes. I am praying that believers of all colors in this community will lead the way.
Today I am asking God for the courage to take a different path. I am asking Him to help me be a light in a sad and dark moment. I am sick of the divisive rhetoric and I am not going to be a part of it. Enough!
Jesus told His followers that we are to be a light to those around us.
"You are the light of the world—like a city on a hilltop that cannot be hidden. No one lights a lamp and then puts it under a basket. Instead, a lamp is placed on a stand, where it gives light to everyone in the house. In the same way, let your good deeds shine out for all to see, so that everyone will praise your heavenly Father." (Matthew 5:14-16)
Sometimes I don't feel much like a light to the world. I feel more like the dimmest bulb in the Church Light Store. A quote from one of my favorite authors gave me hope.
"Imperfection is the only prerequisite for grace. Light only gets in through the cracks."~ Philip Yancey
For years I tried to patch the cracks with new disciplines and phony masks. Now I own each and every flaw and crack that allows the light of the Gospel into the darkness of my soul. And when I am vulnerable to others they see that light shining right back through those same cracks of imperfection. And suddenly the command of Jesus is not so daunting because it has NOTHING to do with me. It is all about letting the light of the Gospel into my heart and sharing that light with others. Then good deeds flow out of gratitude and not begrudging obligation.
Love one another. Listen. Talk without having to prove yourself right. Tell a police officer that you are grateful for their sacrifice. Love people different from you. Pray for them. Give grace to those you encounter. Pray for those that openly oppose you. Jesus had some words on that topic.
"You have heard the law that says, 'Love your neighbor' and hate your enemy. But I say, love your enemies! Pray for those who persecute you! (Matthew 5:43-44, NLT)
Ouch.
That is impossible unless I remember where my light comes from today. When I do remember I can love in a way that reflects the love of Jesus back to a world that could use some light right now.
Dave Burchett is the Author of Stay: Lessons My Dogs Taught Me about Life, Loss, and Grace. A portion of every sale goes to train service dogs for wounded veterans through Patriot Paws.