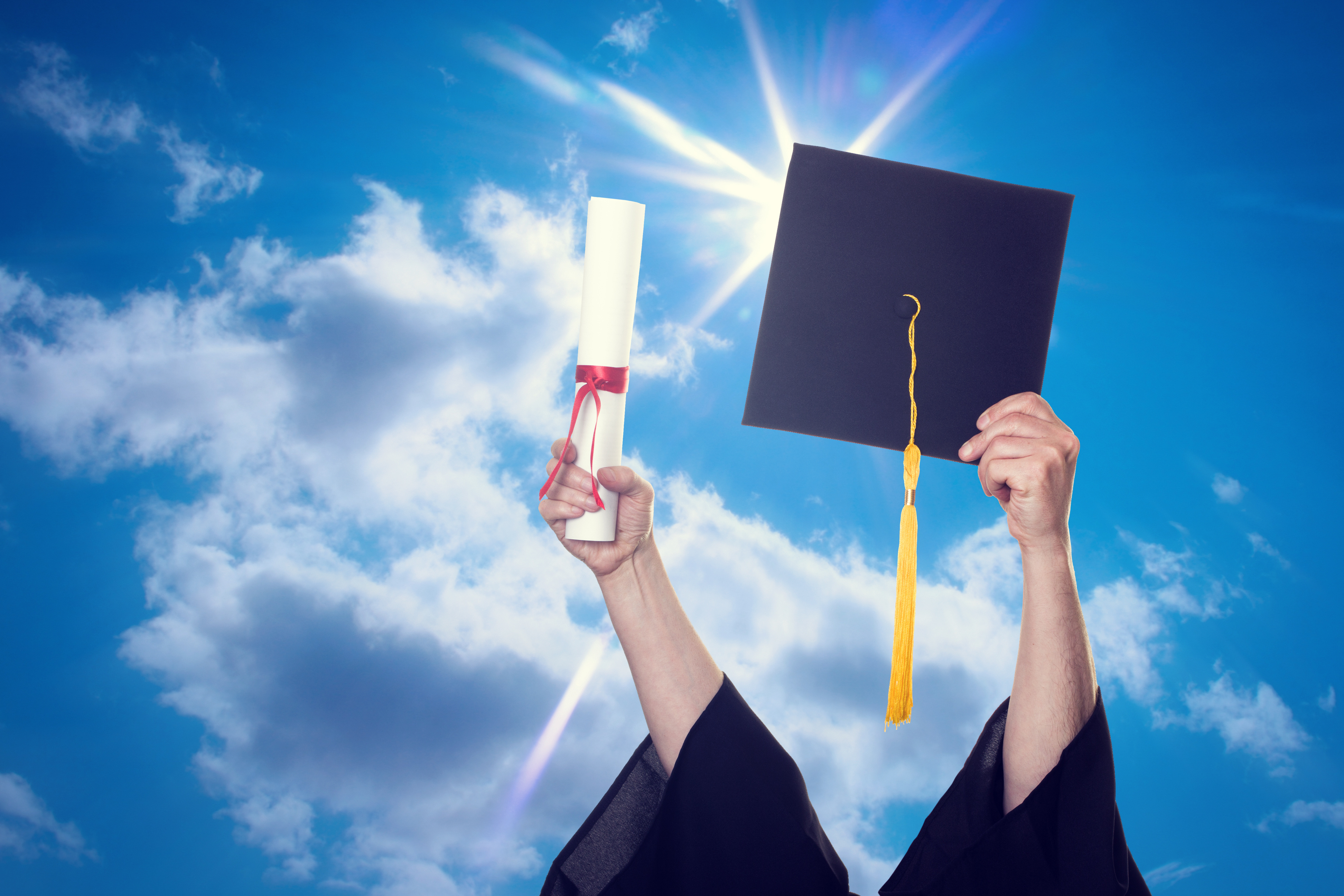 1. I wish I had known that my high school years did not define me for life

My teen years were a mixed bag of memorable highs and incredible lows. Now I realize that I am grateful for what I once considered some of the worst moments of my life. In many of those spiritual valleys you could not have begun to convince me that God was molding me or that those experiences could ever be of value.
I have developed a heart of compassion for those who are wounded. Why? God gave me the privilege of being wounded early in my life. That sounds crazy as I read back over that last sentence. But I can now see that my struggles as an overweight, geeky and often outcast adolescent molded my heart to empathize with those who are hurt and ostracized by their peers.
Had I been the coolest guy or the best athlete I most likely would not have developed a sensitive spirit to others. With the benefit of hindsight I can promise you that I am grateful for every refining difficulty and problem. High school did not define who I would become and it does not define you either.
2. I wish I had known that every person is created in God's image…and He loves them just as much as He loves me
Sparky Anderson, a former Cincinnati Reds manager, once said that "you can never go wrong being classy." And you can never go wrong being kind to everyone. Sometimes you will be tempted to ridicule or tease those who are less attractive, intelligent, gifted, or cool. Don't do it. When you go to a high school reunion many years later you learn an eye-opening truth. Some of those high school "losers" are the "winners" now. They have wonderful families and lives. Some of the kids I was desperate to be like are still living off of moldy high school memories. High school is the start of a very long journey. Some people seem to be leading the life race coming out of high school turn but there is a long way to go. The real winners know that life is a marathon and that God has a plan for that long race. Be kind to everyone. Jesus loves them. And so should you.
3. I wish I had known in high school that I needed to take responsibility for my own actions
Learn now to say these three sentences.
I was wrong.
I am sorry.
Forgive me.
And keep your "but" out of those statements. Don't say "I was wrong 'but' I didn't think it would hurt you" or "I am sorry 'but' I was having a bad day." Those are not real apologies. Take responsibility. Live with integrity. That will make you unique in this culture!
4. I wish I had known that God had a plan for my life
Every person has a God-designed destiny whether they believe it or not. Henri Nouwen wrote about living with that frame of mind.
We seldom realize fully that we are sent to fulfill God-given tasks. . . . We act as if we were simply dropped down in creation and have to decide how to entertain ourselves until we die. But we were sent into the world by God, just as Jesus was. Once we start living our lives with that conviction, we will soon know what we were sent to do.

Living out of who you are is liberating. The apostle Paul had some thoughts about such a life when he wrote to the church at Ephesus.
God saved you by his grace when you believed. And you can't take credit for this; it is a gift from God. Salvation is not a reward for the good things we have done, so none of us can boast about it. For we are God's masterpiece. He has created us anew in Christ Jesus, so we can do the good things he planned for us long ago. (Ephesians 2:8-10, NLT)
Think about that! You were rescued from the death of sin by grace. It was a gift that could not be earned. And you are a new creation, indeed a masterpiece for whom good things were planned from the beginning of time. How can followers of Jesus possibly have self-image issues? When we believe the lies.
Taken from Stay by Dave Burchett copyright © 2015. Used by permission of Tyndale House Publishers, Inc. All rights reserved.
5. I wish I had known that the most important decision I will ever make is who or what I worship
Everyone one worships something or someone. It can be money or power or fame or popularity or another person. We have a deep yearning to find our purpose and significance. If you don't find that identity and significance in Christ you will tend to fill it with wrong things. Often those things are not inherently bad. But they can become bad things when they become the focus instead of Jesus. We used to sing a camp song with these lyrics..
Seek ye first the kingdom of God
And His righteousness
And all these things shall be added unto you
There is nothing wrong with these "things" when you seek the kingdom of God first. One of my favorite passages is in the book of Colossians. Paul outlines what it looks like to be an authentic follower of Jesus. Living these five little verses will change your life.
Since God chose you to be the holy people he loves, you must clothe yourselves with tenderhearted mercy, kindness, humility, gentleness, and patience. Make allowance for each other's faults, and forgive anyone who offends you. Remember, the Lord forgave you, so you must forgive others. Above all, clothe yourselves with love, which binds us all together in perfect harmony. And let the peace that comes from Christ rule in your hearts. For as members of one body you are called to live in peace. And always be thankful.
Let the message about Christ, in all its richness, fill your lives. Teach and counsel each other with all the wisdom he gives. Sing psalms and hymns and spiritual songs to God with thankful hearts. And whatever you do or say, do it as a representative of the Lord Jesus, giving thanks through him to God the Father. (Colossians 3:12–17, NLT)
6) I wish I had known that God's grace is the key to freedom
In high school I learned quite clearly that my performance was the key to my acceptance. I transferred that belief to my relationship with God. That was a spiritual stumbling block until I learned the remarkable truth of God's grace. I finally learned that it was Jesus' performance for me that makes me accepted by God and not my good behavior for Him.
Grace allows me to quit trying to be righteous and actually begin to be righteous as I focus on the One who gave me the gift of grace. Grace allows me to deal with sin instead of trying to manage and rationalize it. Grace is real and powerful. It is not weak or cheap. If you think grace is cheap, go to the foot of the cross, look up, and see what grace price was paid for every person on earth. Grace should never be my cover for sin. Instead grace is my only hope to deal with it. Grace makes me tremble when I think of an almighty and powerful God who loved someone unlovable like me. Why would He give such a gift to an unworthy child? And how could I be comfortable taking advantage of that amazing grace? I cannot. I pray that I will not. Grace is compelling. I want it to be compelling in my life as well. Real grace works. Love grace with abandon.
God saved you by his grace when you believed. And you can't take credit for this; it is a gift from God.
(Ephesians 2:8, NLT)

Taken from Stay by Dave Burchett copyright © 2015. Used by permission of Tyndale House Publishers, Inc. All rights reserved.
I pray you will consider these humble suggestions as you start on our next life adventure.
Stay: Lessons My Dogs Taught Me about Life, Loss, and Grace makes a great gift for your graduate. You can read the first chapter free by clicking here.
I have become so discouraged with the level of discourse on Twitter, Facebook and the internet in general. The anonymity of cyberspace makes the cowardly courageous and the mean spirited downright evil. I have watched with sadness as Twitter trolls have destroyed or severely damaged people who posted unfortunate or thoughtless remarks. Sometimes the venom is directed at those who simply have a sincere difference of opinion on moral issues. Recently a video went viral with ESPN reporter Britt McHenry. Her rant against an employee of a towing company was disturbing. It was particularly hard for me to hear because I am from a working class and uneducated family. I immediately found myself judging her and condemning her.
Then I stepped back and remembered a wonderful line from Pastor Tullian Tchvidjian. "We all sin and fall short of the glory of God. But that doesn't keep us from comparing distances."
That is exactly what I was doing! I was comparing distances from my own sinful judgement and comments about other people against what I was hearing in this video. At least I haven't said that! But God's Word says I am condemned when I judge, idolize, lie and covet. It doesn't matter whether it is less offensive than another person's actions. Whether I fall a bit short or a mile short is meaningless. I have fallen short. I am a desperate sinner in need of a Savior. Today I asked for the Holy Spirit to examine my heart. I am not responsible for the comments of others. I am accountable for my comments and thoughts before the One who went to Cross to win my forgiveness.
I thought about a familiar passage from the Gospel of John. What if we modified it for our culture today? I do this with the full knowledge that I many provoke the internet Christian hall monitors to judge and criticize me. But it gave me pause to think how Jesus might respond to today's condemning mob. Here is a modern version of a well known story.
A crowd soon gathered, and He (Jesus) sat down and taught them. As He was speaking, the teachers of politically correct speech brought a woman who had been caught in the act of hateful speech. They put her in front of the crowd.

"Teacher," they said to Jesus, "this woman was caught in the very act of intolerance and hate speech. We say she should be fired, disgraced, and shunned. What do you say?"

They were trying to trap Him into saying something they could use against Him, but Jesus stooped down and looked at the device in His hand. They kept demanding an answer, so He typed a message that appeared on every device in the crowd simultaneously. They read the message on their screen. "All right, but let the one who has never unfairly judged another and who has never said an ugly untruth about another send the first Tweet!" Then he looked down and typed something else.

When the accusers read this, they slipped away one by one, beginning with the oldest, until only Jesus was left in the middle of the crowd with the woman. Then Jesus stood up again and said to the woman, "Where are your accusers? Didn't even one of them condemn you?"

"No, Lord," she said.

And Jesus said, "Neither do I. Remember that every person is precious in My sight and that I loved them enough to endure the Cross. Go and sin no more."
Forgive me for taking liberties with such an amazing text. But I think it brings it home for us that I (and you) are just like that mob who dragged the woman to Jesus.
Lord Jesus,
Forgive me for my judgement of others. Forgive me for my ugly thoughts. Forgive me for my mean comments about those you love dearly. And thank you for still loving me in spite of the ugly reality of my sin. I fall on your grace today.
Thank you for loving me. Help me to love others in the power of Your Amazing Grace.
Amen
A recent feel good story got only modest play in the everyday tsunami of bad news. Gainesville State School is a Texas juvenile correction facility for felony offenders. The school fields a basketball team that gets to make a few visits outside of the facility to play games. One of the givens is that the Gainesville Tornadoes cheering section will be non-existent. That bothered some of the students at Vanguard College Preparatory School in Waco, Texas and they decided to do something about it.
The students organized a cheering section for Gainesville when they traveled to Waco in January. T-Shirts were produced with the Tornadoe's logo and the words "We Believe" across the bottom. The cheerleading squad was split in half and they wore the black and white for Gainesville instead of their familiar green and white colors. Vanguard fans wore black in support of the visiting team.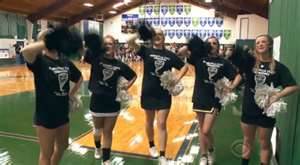 The Tornadoe players had no idea what was about to happen when they ran on the court. They ran, awkwardly at first, through a cheering line of students and fans. The look on their faces morphed from surprise to joy as they realized that someone was cheering for and not against them.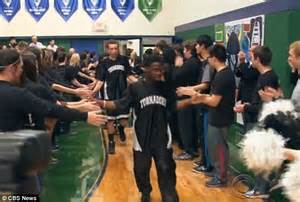 Fans in the stands dabbed tears from their eyes as they got caught up in the moment. After the game the players said they would never forget this moment. Head Coach Walt Scott noted that it is not often that his players get encouragement.
These young men had made some very bad decisions to get them to the Gainesville facility. They were suffering the consequences of those bad decisions. But the message they heard that one night was a message of affirmation. That you are important. Redemption is possible. Someone does believe in you. Hopefully that message will be a literal game changer for many of those young men.
Affirmation is a game changer for all of us. Here is a snippet from one of my favorite chapters in Stay about the power of affirmation. No creature does a better job of affirmation that our canine friends.
We should not be surprised that people respond positively when they are told how much they matter. More important, we matter to God. His Word is full of affirmation for those who choose to trust Him.

To all who believed him and accepted him, he gave the right to become children of God.
(John 1:12, NLT)

You are the ones chosen by God, chosen for the high calling of priestly work, chosen to be a holy people, God's instruments to do his work and speak out for him, to tell others of the night-and-day difference he made for you—from nothing to something, from rejected to accepted.
(1 Peter 2:9-10, The Message)

Even before he made the world, God loved us and chose us in Christ to be holy and without fault in his eyes.
(Ephesians 1:4, NLT)

We are God's masterpiece. He has created us anew in Christ Jesus, so we can do the good things he planned for us long ago. (Ephesians 2:10, NLT)

No longer do I call you servants, for the servant does not know what his master is doing; but I have called you friends, for all that I have heard from my Father I have made known to you.
(John 15:15, ESV)

Jesus calls me His friend. Even when those around you are failing to fill up your affirmation bucket, you can still go to Scripture and find out how God feels about you. Is there a more important affirmation than that? When you believe that your heavenly Father recognizes your worth, it gets easier to find things to affirm in others. How can I suffer from a poor self-image if this is true? Jesus calls me friend, for goodness' sake!
Don't miss a chance to affirm others. Be intentional, making it a way of life. Hannah has me enrolled in intensive affirmation training. Every time my canine instructor sees me, she treats me like the most important person in the world. Her exuberance never fails to warm my heart.
Affirmation is a powerful tool of God's redemptive grace. For many of those young men who traveled to Waco that night it might have been the very first time that they heard a message of grace. Grace says you can still be loved and accepted even after you make terrible decisions and do bad things. That is exactly what happened when God reached out to love me (and you) after our own terrible decisions and bad actions. God delights in redeeming bad people because, as Tullian Tchvidjian so accurately states it, that is all He has to work with.
Affirm someone in your life today. When you see someone who is loved and admired by everyone I suspect you will find this common trait. They are a full time affirmation bucket filler for everyone around them. Are you willing to swap judgement for affirmation? It will be a game changer for you and those you affirm.
Read the first chapter of Stay:Lessons My Dogs Taught Me about Life, Loss, and Grace by clicking this link.