Like Christmas displays in September the political season seems to get earlier and earlier. The conversation between the two parties over the next few months will often be less than gracious. You have to be a trained professional to have that kind of grasp of the obvious. I had to laugh when a forgotten song by Chris Rice cycled up on the iPod today titled "You Don't Have to Yell".
I tuned in to hear the news
I don`t want your point of view
if that`s the best that you can do,
then something`s missing
and experts on whatever side
you plug your ears, you scream your lines
you claim to have an open mind,
but nobody`s listenin`
don`t you think we`re smarter than this?
How should a follower of Christ engage in the political discourse? Dr. Gregory Boyd has said some controversial things but, in my humble opinion, this is not one of them.
"Christians are not to seek "power over" others – by controlling governments, passing legislation or fighting wars. Christians should seek to have "power under" others – winning others hearts by sacrificing for those in need."
That is indeed what Jesus did. That is EXACTLY how a group of men and women in the first century with NO political power turned the world upside down. They sacrificially served others.
Dr. Boyd also noted that "America is not the light of the world and the hope of the world. The light of the world and the hope of the world is Jesus Christ."
Hard to argue with that. I love America. I don't think there has ever been a more benevolent world power. Like a lot of people of faith I once thought that electing the "right" politicians would change the culture. I was wrong. The fact is that government and laws can only restrain behavior begrudgingly and usually temporarily. Paul had a lot of thoughts on that in his letter to the Romans. Jesus can change the heart and change behavior from the inside out. I am saddened when I see good, well intentioned people thinking that more education and regulation will solve our problems. I am certainly not against education but I would point out that it has been the brightest and best that got us into such a mess on Wall Street and in Washington. The problem is not lack of knowledge but a lack of understanding of the hearts of men and women. We all have a nature that needs to be changed. We deny that at our own peril and the peril of our culture.
I am not smart enough to decide what God has called people to do. If He has placed a desire for people to impact the culture through political action I am not about to question their motives. But I do believe that those of us who claim the name of Jesus need to communicate our views with grace and compassion.
I get nervous about using the church as a political base. God's Word taught effectively will mold followers of Jesus that will view social issues wisely. My goal is to introduce people to Jesus, disciple them into a real relationship with Him and then watch as the Holy Spirit changes what my sermonizing and loud arguing cannot.
The body of Christ is about Jesus. About being a good citizen that respects authority. And about demonstrating His amazing grace to a desperately needy world. The message should be grace, redemption and the forgiveness available to everyone. All parties and colors are welcome at the foot of the Cross. We need to spend more time there…for the good of America.
That sets the stage for today's gentle plea. May I challenge my fellow followers of Jesus to show grace in the current political season?
I have much to repent over in my past political history. I did not trust God consistently to accomplish His plan and I thought that my politics had to prevail for God's plan to prevail. How arrogant on my part. Once again I was wrong. I was obsessed with politics and it was dangerously close to idolatry. I am sure I crossed that line at times. As we head into some spirited debate I am begging my fellow followers of Christ to be graceful in your debate. Things will be said that are maddening, unfair and mean. Responding in kind damages the name of Jesus. Solomon wrote these words that are so timely today.
A gentle answer deflects anger, but harsh words make tempers flare. The tongue of the wise makes knowledge appealing, but the mouth of a fool belches out foolishness. (Proverbs 15, NLT)
You cannot change the minds and hearts of others by strident arguing and yelling. You can change a few hearts and minds by demonstrating the grace and good news of the Gospel of Jesus.The hope of the world is Jesus. That is my message. I want to be a good citizen but I must first be a grace filled representative for Christ.
Author Dave Burchett's latest book is Stay: Lessons My Dogs Taught Me about Life, Loss, and Grace. You can follow him on Twitter @directordb.
If you read more than a snippet of my writings you know that I am a grace guy. But there is a question that confounds me.
"If grace based theology as the way to live out the Christian life is true then why is it not more popular in the church?"
That is a great question. I have been swept away by grace. Everything in my life has been changed by taking away my performance based faith and believing in Christ's performance for me.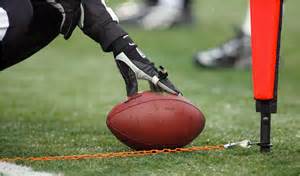 During a recent football telecast I thought about a parallel between one of my least favorite football strategies and this grace conundrum. Perhaps it was an insight from the Holy Spirit. Perhaps it was simply because my brain is not wired to factory specs. But this idea popped in my mind. A lot of football teams play a defense that is called the prevent defense. That style of defense is designed to allow the opponent short yardage gains as the defense tries to prevent big plays and long touchdowns. The theory is that if you can force the other team to settle for short gains they will eventually make a mistake, get called for a penalty or simply fail to get the yardage needed.
I thought about the opponent we line up against as followers of Christ. It occurred to me that Satan played a kind of "prevent" defense in my spiritual journey for many years. It was almost like the Enemy was willing to give up short gains of spiritual growth and ministry as long as I focused on my own efforts to keep grinding out more gains. Satan, like a good defensive coordinator, believed that I would make a mistake and then he could pounce on my miscue and cause a costly turnover. My failure would cause me to doubt myself, my commitment and my worth. When I made a mistake Satan's play by play announcer would broadcast loudly in my head.
"You have failed again. Jesus must be really disappointed with this effort but He certainly is not surprised. Dave has been a disappointing member of the team since he joined."
After another failure I would get tentative and fearful. The announcer always chimed in.
"Certainly no reason to expect victory from Dave this time. He has failed over and over in this very situation. To be honest, I am not sure why Jesus even keeps him on the roster. Expect him to be cut soon."
The goal line of joy and freedom and peace seemed more and more difficult to reach. Finally I was happy just to make a short gain now and then. I seldom sustained a lengthy drive of positive spiritual gains.
But then I discovered a new offense. A game plan that Satan can't defend. When I lined up with grace there was no way for the Enemy to keep me from the goal of freedom and joy. Instead of grinding out each painful yard with begrudging self-effort I simply followed the lead block of the Spirit and ran with confidence. I remembered my team identity and the power that was promised from that association. I believed that I would be victorious not because of my skill but because of Christ.
Maybe the analogy is a stretch. Maybe not. Since I detest the prevent defense in football it seems logical it came from Satan. I do think there is something to consider in the idea that Satan "gives" us little gains and tries really hard to stop the big ones. I believe that grace scares the Enemy more that anything we do because grace relies on surrender and trust. My self-effort against the ruler of this world is a long shot. My surrendered life to Jesus is a sure victory. Jesus has fought this battle and won. Why we would we not depend on His game plan to reach the goal? I will meditate on these words from Hebrews this week.
So then, since we have a great High Priest who has entered heaven, Jesus the Son of God, let us hold firmly to what we believe. This High Priest of ours understands our weaknesses, for he faced all of the same testings we do, yet he did not sin. So let us come boldly to the throne of our gracious God. There we will receive his mercy, and we will find grace to help us when we need it most. (Hebrews 4, NLT)
Author Dave Burchett's latest book is Stay: Lessons My Dogs Taught Me about Life, Loss, and Grace. You can follow him on Twitter @directordb.
I was walking with a co-worker recently who is not a person of faith. The comment from this individual about the treatment of Christianity in the media and culture surprised me.
"I wish they would balance out their reporting with some of the good things that Christians do in the world in addition to the hypocritical things."
So do I. But as my sainted Granny used to say "that horse has left the barn". I thought about that statement later. What caused this person who does not believe to defend Christians? I think it is because this friend has seen me (and other Christians) deal honestly with life through our lens of grace and Jesus. They have watched real people that they have a relationship with represent Jesus through kindness, giving and caring. That is what Jesus was talking about in the Sermon on the Mount.
"You are the salt of the earth. But what good is salt if it has lost its flavor? Can you make it salty again? It will be thrown out and trampled underfoot as worthless.

"You are the light of the world—like a city on a hilltop that cannot be hidden. No one lights a lamp and then puts it under a basket. Instead, a lamp is placed on a stand, where it gives light to everyone in the house. In the same way, let your good deeds shine out for all to see, so that everyone will praise your heavenly Father. (Matthew 5:13-16, NLT)
I wrote about these same issues in my book When Bad Christians Happen to Good People.
The sad reality is that the biggest problem for Christianity is not what we get exorcised over while watching cable news. It is not biased newspapers. It not "godless" national leaders. It is not the evil "media" or television or movies. These are merely symptoms of the biggest problem. The biggest problem in Christianity is found in the local church. It is me. And it may be you.

Many Christians have become so totally assimilated into the culture that there is nothing distinctive about their lives. Others are so unaware of God's grace that they live a life of joyless tedium that is attractive to no one. Others isolate themselves into holy huddles with little or no interaction with people who are desperate for the hope of the Gospel.

Sometimes I wonder what God was thinking when He decided Christians would be His representatives here on Earth and often many people's first impression of Jesus Christ. Could there be a worse marketing campaign than some of headlines generated over the past several months by celebrity Christians? Most of us who identify ourselves as Christians shake our heads and condemn all incidents that damage the cause of Christ. And yet on some level, if not as publicly, we all have failed. We have failed to understand what being a Christian means and what should result from that sacred responsibility. G. K. Chesterton observed correctly that "Christianity has not been tried and found wanting; it has been found difficult and not tried."

No matter how strongly each of us feels about issues related to the worldview/culture war struggle, all of us Christians must exhibit grace. Too often we have come off as mean, condescending, and anti-intellectual. We must sear into our hearts and consciousness that the enemy is the conflicting worldview, not the people who hold that worldview. We must extend grace even when it is painful, even agonizing to give. Certainly sincere Christians have heartfelt convictions and beliefs, but so do many outside of the faith. Sincerity and conviction are not exclusive franchises of Christianity. No matter how strongly you feel you are right, you cannot argue your way to success.
So what do we as Christians do now that the culture has "turned" on us? Maybe we get back to the program that caused Christianity to flourish against cultural and political oppression centuries ago. Serve selflessly. Sacrifice for others. Love without distinction. Give until it hurts and then give more. Go where people are wounded and offer the hope of the Gospel and grace. Confess your own hypocrisy and daily need for God's grace. Remember the greatest commandment was not to demand political freedom and fair treatment.
One of the teachers of religious law was standing there listening to the debate. He realized that Jesus had answered well, so he asked, "Of all the commandments, which is the most important?"

Jesus replied, "The most important commandment is this: 'Listen, O Israel! The Lord our God is the one and only Lord. And you must love the Lord your God with all your heart, all your soul, all your mind, and all your strength.' The second is equally important: 'Love your neighbor as yourself.' No other commandment is greater than these." (Mark 12:28-31, NLT)
Maybe we should try that for awhile and worry a little less about our "persecution" from the culture. Because the biggest problem in Christianity today might very well be me and you.
Author Dave Burchett's latest book is Stay: Lessons My Dogs Taught Me about Life, Loss, and Grace. You can follow him on Twitter @directordb.