Every year they rudely awaken Punxsutawney Phil long enough for the prognosticating rodent to let us know whether six more weeks of winter awaits. Phil always looks about as happy as I do when when I am disturbed in the morning.
Twenty-five years ago a funny and underappreciated movie came on the scene. Groundhog Day told the story of a self-absorbed news reporter (redundancy alert?) that finds himself stuck in an endless repeat of the same day. Bill Murray is perfect in the role of reporter Phil Connors. Reporter Phil is less than thrilled that he has been assigned to cover Punxsutawney Phil's annual peek outside to predict winter's duration. He feels he is "above" such an inane assignment. Connor's looks into the camera and cynically reports:
"This is one time where television really fails to capture the true excitement of a large squirrel predicting the weather."
The premise of the movie is that Phil Connors realizes he is doomed to live the same day over and over and over. For Connors, Groundhog Day begins each morning at 6:00 A.M when Sonny & Cher's "I Got You Babe" blares out from his alarm clock radio. The twist is that his (and only his) memories of the "previous" day remain intact, trapped in a seemingly endless "time loop" to repeat the same day in the same small town.
Connor has this exchange in the film.
Phil: What would you do if you were stuck in one place and every day was exactly the same, and nothing that you did mattered?
Ralph: That about sums it up for me.
And that brought to mind another famous Bill Murray quote…this time from Stripes.
And then depression set in.
So what is the point of these ramblings? Is it to impress you with my cerebral movie tastes? The point is that too many followers of Jesus are stuck in a Groundhog Day life of their own. They wake up every day and feel trapped in a repeating pattern of frustrating behavior. And then, depression sets in. Why is that? I lived a Groundhog Day kind of faith for years. The Apostle Paul wrote about this very thing (not the giant rodent part…the repeating behavior part) in his letter to the Romans.
I decide to do good, but I don't really do it; I decide not to do bad, but then I do it anyway. My decisions, such as they are, don't result in actions. Something has gone wrong deep within me and gets the better of me every time. (Romans 7, The Message)
Wow…can I relate to that. A bit later Paul writes…I've tried everything and nothing helps. I'm at the end of my rope. Is there no one who can do anything for me? Isn't that the real question?
That is the real question. And there is a real answer offered by Paul.
The answer, thank God, is that Jesus Christ can and does. He acted to set things right in this life of contradictions where I want to serve God with all my heart and mind, but am pulled by the influence of sin to do something totally different.
So what can you do to get out of this sin spiral?
Nothing.
Wait!  Don't let depression set in. This is good news! You and I can't do it. I am incapable in my own efficacy (5 Reader's Digest points) to escape my spiritual Groundhog Day. Only Jesus can enable me to escape this endless loop of frustration. Further advice from Paul follows in Chapter 8 of his amazing letter to the Romans.
But if God himself has taken up residence in your life, you can hardly be thinking more of yourself than of him.
Allow the truth of that verse to soak in.
Want to get out of your Groundhog Day existence? Most readers of these humble ramblings realize they couldn't deal with their sin separation from God on their own. We needed Jesus. So why do we think we can deal with our ongoing sin issues on our own? When the Father looks at me on my very worst day this is what He sees.
Jesus.
That is step one. I don't have to clean up the sin to please God. He loves me already because of Jesus. Step Two. I am learning daily to recognize that the Spirit of God has taken up residence in my life. I am learning that I am the one who limits His power by restricting access and not trusting Him with my thoughts and actions. I am learning that I don't need to wake up to the frustrating effects of repeated self-effort. I can wake up trusting God, trusting that Jesus has my sin covered and trusting that the Spirit of God will allow me to resolve that sin. Trusting God and what His Word says to be true allows me to escape the Groundhog Day syndrome.
The moral of the movie Groundhog Day was that Phil Connor needed to learn that he was self-absorbed and dependent on his selfish efforts to get ahead. The moral of the spiritual groundhog day is to learn that we cannot depend on our self efforts to live a joyful and free Christian life. I come to Jesus by grace and total dependence. I live for Jesus by grace and total dependence. While the other groundhog is busy predicting weather I would suggest you try this for the next six weeks. When the alarm jars you awake remember this truth. Instead of the Sonny and Cher song you can sing "I Got You Lord". The two of you can end this "Groundhog Day" of frustration. I can't help you with the weather.
My latest book, Waking Up Slowly, can be used as a 21 Day Journey to become more connected with God, one another and yourself.
No resolutions…just grace suggestions based on God's Word. Would you join me on that journey in 2018? Click here to check it out.
Photo courtesy: ©Thinkstock/bahadir-yeniceri
I used to be a rabid political guy. I once believed we could change the culture with the right political leaders. I was right to have the dream but wrong about the method. Even if I could get my "dream team" elected we would still have a problem in our culture.
Sin.
Politics and law don't change that inconvenient truth (apologies to Al Gore) that we have an inherent human heart problem. Jesus gave us a perfect example of what it looks like to be a good citizen while recognizing what really changes the heart of man. The religious legalists (the Pharisees) were trying to trick Jesus to get Him in trouble with the Roman government. Nice try.
"Teacher," they said, "we know how honest you are. You are impartial and don't play favorites. You teach the way of God truthfully. Now tell us—is it right to pay taxes to Caesar or not? Should we pay them, or shouldn't we?"

Jesus saw through their hypocrisy and said, "Why are you trying to trap me? Show me a Roman coin, and I'll tell you." When they handed it to him, he asked, "Whose picture and title are stamped on it?"

"Caesar's," they replied.

"Well, then," Jesus said, "give to Caesar what belongs to Caesar, and give to God what belongs to God."

His reply completely amazed them.
Tim Keller brilliantly identifies what happens when we make politics an ultimate thing.
If you center your life and identity on a "noble cause," you will divide the world into "good" and "bad" and demonize your opponents. Ironically, you will be controlled by your enemies. Without them, you have no purpose.
We have taken demonizing to an art form in this current climate and both sides of the aisle believe they have a noble cause. We have seen the devastation to our country when we demonize our opponents. We must not fall into that trap as representatives of Jesus. Love those who oppose you and show them that grace is a bipartisan gift from God.
Paul wrote to a church in Rome that certainly had to deal with some political issues.
Everyone must submit to governing authorities. For all authority comes from God, and those in positions of authority have been placed there by God. (Romans 13:1, NLT)
That can be a hard one for believers right, left, and center to stomach at times. But I didn't write those words in Scripture that remind me that God is in control and I am not.
Philip Yancey wrote these words.
Jesus and Paul spent no energy on trying to clean up the Roman empire, despite their terrible practices of abandoning infants, pederasty, and gladiator games. Indeed, the people Jesus denounced most harshly, the Pharisees, were some of the most moral people on earth. He did not give us the challenge of imposing our morality on others, but rather of spreading a far more radical message: that God loves sinners. Politics is based on power, and power always causes divisions. It is very difficulty indeed to get across a message of love and power at the same time. One of them always loses out, and we are called to emphasize love.
I agree. Jesus spent zero time trying to change the political culture. He spent all of His time changing hearts. The real power to change our broken world comes from the finished work of Jesus and the transformational power of the Gospel.
My latest book, Waking Up Slowly, can be used as a 21 Day Journey to become more connected with God, one another and yourself.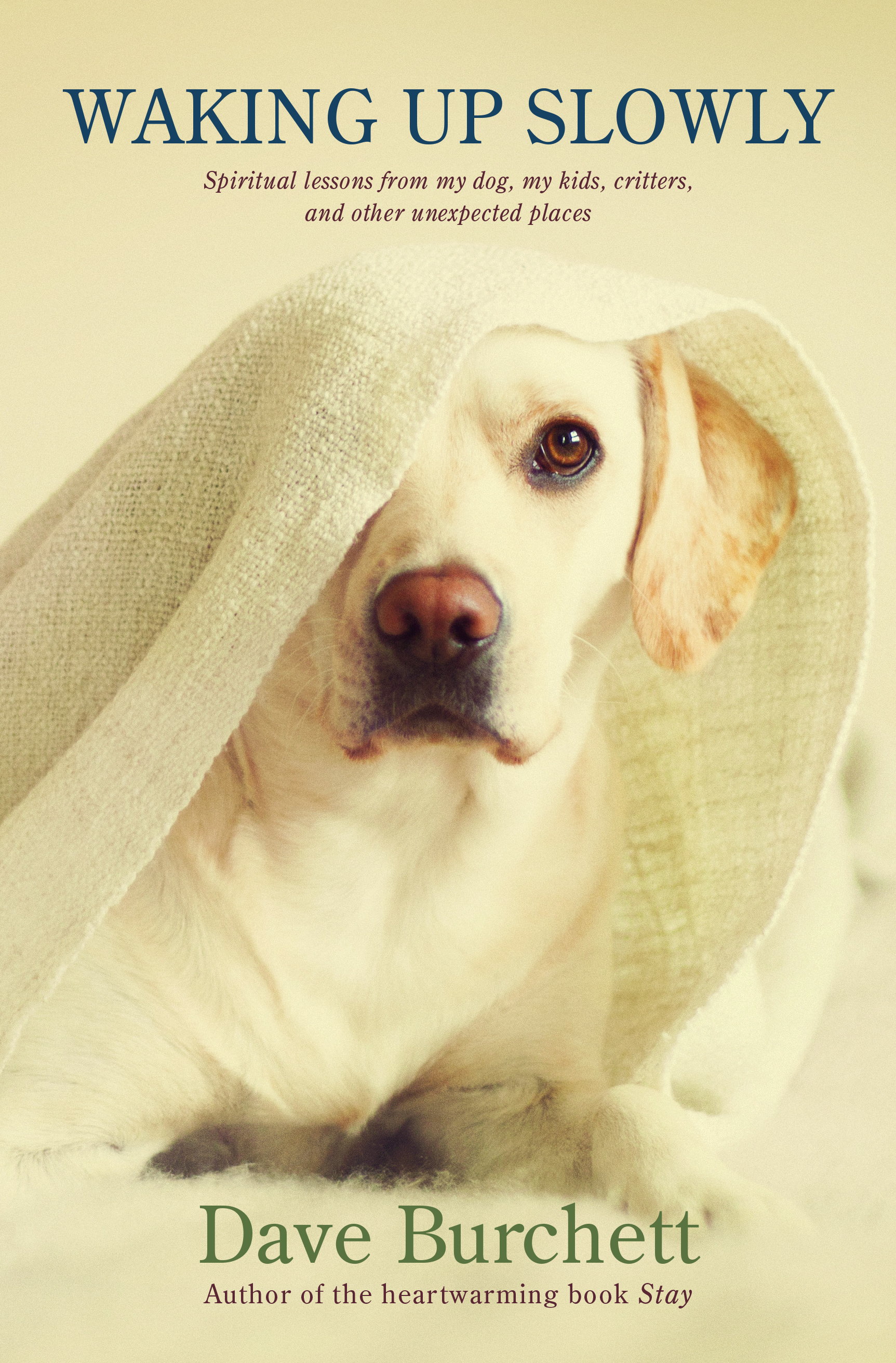 No resolutions...just grace suggestions based on God's Word. Would you join me on that journey in 2018? Click here to check it out.
I talk about Grace so much that the auto-suggest on my phone pops up the word as soon as I hit "G". I suspect that sometimes you faithful readers wish I would mix up my topics. The truth is I cannot. Understanding grace rocked my spiritual world and changed my walk with God in dramatic and wonderful ways.
I regularly extol the virtues of grace for a follower of Jesus. Grace compels you to trust others with you. Grace compels you to trust Jesus with your sin because you can't manage it yourself. Grace compels you to forgive because you have been forgiven. Grace compels you to accept others and not judge them. Grace compels you to move toward the unlovable and not away. Grace compels you to sacrifice when you desire security. Grace compels you to love when your heart is hateful. Grace compels you to trust God when you are afraid and weak.
The amazing thing about God's grace is that He is not a God of a second chance. He is a God of chance after chance after chance ad infinitum. We are never outside God's redeeming grace, no matter how much or how often we blow it.
But there is one thing that God's amazing grace does not cover.
The consequences of intentional sin. Paul makes it very clear.
Don't be misled—you cannot mock the justice of God. You will always harvest what you plant. (Galatians 6:7, NLT)
I have been deeply saddened and sometimes angered by followers of Jesus who blithely act in ways that are clearly against God's Word and then proclaim that His grace will cover them. Some call that cheap grace. I cannot label a gift bought with such a price "cheap". Indeed there are grace abusers and I wrote about that very topic in my latest book, Waking Up Slowly.
To borrow from my brother Saint Paul, here is a trustworthy saying that deserves full acceptance: grace can never be viewed as a cheap gift. It cost Jesus everything. I challenge you to kneel at the foot of the cross and look up. There is nothing cheap about the transaction that Jesus suffered for you and me. Nothing causes me to lose my Sunday school lesson quicker than the cheap-grace posse. And yes, I know that some people misuse grace. There is a word for that.

Sin.

The truth is that grace is the only real antidote for sin and should never, ever, be the excuse for sin. Paul addressed the heresy that grace gives me license to sin, and he was rightfully dismayed (you might even say ticked off ).

Sin will have no mastery over you, because you are not under law but under grace. What then? Shall we sin because we are not under law but under grace?

Absolutely not!

Romans 6:14-15, NET (emphasis added)

Here is a sampling of other translations of Paul's undisguised chagrin expressed in Romans 6:15 at the very thought that the sweet grace of the Gospel would be abused:

God forbid! (KJV)
Of course not! (NLT)
May it never be! (NASB)
By no means! (ESV)
Clearly Paul is appalled by the idea that we would even consider using this sacrificial gift of unmerited grace as cover for selfish behavior and sin.
Frederick William Faber is credited with this observation.
"God does not save us by grace so that we may live in disgrace."
Grace will provide forgiveness for sin but not escape from it's consequences. Betrayal of a spouse may make you feel better but you do not escape the weight of that sin on those you hurt and on your own heart. Just read the terrible consequences of David's adultery and you recognize that even a king described as a "man after God's own heart" cannot dodge the effects of sin. Anytime you rationalize sin by saying that grace has you covered you have bought a lie from the Enemy.
Grace was costly. Grace was painful for God the Father to implement. If you are tempted to abuse that grace perhaps you should review if you really understand the cost paid to make it possible. Grace covers everything. Except the pain left behind in the wake of selfish sin.