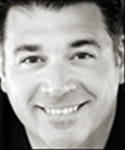 (Editor's Note: This blog originally released in 2012. We thought it was appropriate to share again, following the devastation in Oklahoma.)
It has been deemed the most destructive storm, hitting the most densely populated areas of our country, in decades. At the time of this writing, over fifty deaths have been reported. Damage is estimated to be in the $20 billion range. Over 8 million have been without power in 17 states.
So where was God?
Some would say this proves there isn't a God, or at least a loving, benevolent God. If there was, He would have intervened. So either He wouldn't (a bad God) or He couldn't (a weak God).
Others, with equal determination, claim that this is just another example of God's sovereignty. There was a Sandy because God wanted there to be a Sandy. So take that, New Jersey.
A CNN survey of social media found four main themes running through our cultural psyche: "God Bless," "Thank God," "God's Wrath," and "God Does Not Exist."
So who is right?
The only way to answer that is to go back to the very beginning of our existence.
God made us in order to love us. We were tenderly crafted and designed, each as an individual, for the purpose of being related to, known, and deeply cherished. Yet this meant that we were also given the freedom to make choices with our life, to live as fully conscious, self-determining beings.
Even to the point of whether we were going to respond to the Creator's love.
God did not choose to force Himself upon us against our will. Instead, He determined to woo us, knowing that in so doing, we might very well spurn His love. But this was the only way to have relationship be relationship.
This is the dynamic at the heart of human existence. God could have made me love Him, but if He had, His relationship with me – and mine with Him – would have been meaningless. God wanted my relationship with Him, and with others, to be real. So when He created me, He had to take the risk of setting me free.
The first use of this freedom to love was, as you might expect, made by the first humans, Adam and Eve. The tree in the middle of the garden stood as the great authenticator that the love between the first humans and God was real.
Then they chose to eat the fruit.
The Lover was spurned.
And all hell broke loose.
The decision the first humans made to reject God's leadership and an ongoing intimacy within a relationship with Him radically altered God's original design for how the world would operate and how life would be lived. Theologians have termed this "the fall," and talk about how we now live in a "fallen" world.
In other words, we live in a world that is not the way God intended it to be. When Satan told Eve that if she ate of the fruit in the garden that she would not die, he lied. It was the day death and dying was born in to the human race. They had chosen to sleep with another on the night of the honeymoon, and forever stained the relationship of loving intimacy that had been intended for eternity within the Lover's heart.
Langdon Gilkey observes that few of us find it easy to believe that one act of disobedience brought about a fall for the whole race that is now continued in us by inheritance. Yet reflecting on his experience in a Japanese internment camp during World War II, where prisoners representing a cross-section of humanity were forced to participate in a living laboratory of community, Gilkey noted that the theological idea of a pervasive warping of our wills is the most accurate description of the reality of life. "What the doctrine of sin has said about man's present state," Gilkey concluded, "seemed to fit the facts as I found them."
The results of our collective choice to turn away from God run so deep that it isn't just moral sin and evil that we face, but natural evil as well.
The whole world is sick.
In the Bible, we're told that: "...the whole creation has been groaning" (Romans 8:22, NIV). Which is why we have earthquakes and tidal waves, volcanoes and mudslides, wild-fires and birth defects, famine and AIDS.
And, yes, hurricanes named Sandy.
Our world is "The Stained Planet," writes Philip Yancey. The pain and suffering and heartache is a huge cosmic "scream...that something is wrong...that the entire human condition is out of whack." These are far from original insights, much less contemporary ones. The medieval Christian philosopher Boethius aptly noted that "evil is not so much an infliction as a deep set infection."
Which raises a provocative point - that God is not behind what is tragic with this world, much less responsible for it – people are. Or as G.K. Chesterton once wrote to the editor in response to a request by the London Times for an essay on the topic, "What's Wrong with the World,"
"Dear Sir:
In response to your article, 'What's wrong with the world'
– I am.
Yours truly,
G.K. Chesterton."
Our hearts shy away from His in light of the pain of our lives, and the pain of the world around us. We feel betrayed, yet fail to see that it is we who have done the betraying.
Now some will say, "Well, if He knew how it was going to turn out, He should have never created us, because everything from cancer to concentration camps just isn't worth it."
Yet when we blithely say such things, we betray how little we know of true love. Yes, God took a risk. Yes, the choice He gave each of us has resulted in pain and heartache and even tragedy. Yes, it would be tempting to say that it would have been easier on everyone – including God – never to have endured it.
But that's not the way love – real love, at least – works.
To remember this, I need only reflect on one of the most defining realities of my life – my own role as a father. I have four children.
My oldest daughter will soon be twenty-six years old. And as her father, as the one who loves her more than anyone, who would lay down his life for her instantly, let me tell you what has never entered my mind.
Never having her.
Never bringing her into the world.
Never going through life with her.
Even though she can reject me, hurt me, turn from me, and tear out my heart by hurting herself as well as others. If someone were to say, "Why did you ever bother?" My only reply would be, "You have obviously never been a father."
This is why suffering cannot be reduced to mere injustice, much less punishment. As a Time magazine reporter, attempting to understand Christianity's unique perspective, rightly noted, "it is a harrowing invitation to a higher dialogue."
That higher dialogue is love.
When one loves, there is risk – risk of suffering, risk of loss, risk of rejection. But without this willingness to be wounded on the deepest of levels, there cannot be authentic relationship on the deepest of levels.
As C.S. Lewis once observed,
"To love at all is to be vulnerable. Love anything, and your heart will certainly be wrung and possibly be broken. If you want to make sure of keeping it intact, you must give your heart to no one, not even to an animal. Wrap it carefully round with hobbies and little luxuries; avoid all entanglements; lock it up safe in the casket or coffin of your selfishness. But in that casket - safe, dark, motionless, airless -it will change. It will not be broken; it will become unbreakable, impenetrable, irredeemable...The only place outside Heaven where you can be perfectly safe from all the dangers...of love is Hell."
So where am I in the potential pain of my daughter's life - the pain that might come her way, and that might flow back to me because I chose to have her? The same place God is with my pain, and where God is with your pain, and where God is with all of the pain in this world.
Right by her side.
Caring, weeping, and longing to hold her in my arms.
Just as God is longing to hold us. He reaches out to each person, by name. The Bible says that "The Lord is close to those whose hearts are breaking...The good man does not escape all troubles - he has them too. But the Lord helps him in each and every one" (Psalm 34:18-20, LB). And those who have opened up their heart to God's presence and comfort in the midst of their pain have found this to be true.
Some might say, "But why doesn't God just wipe out all pain and suffering and evil?" Because in doing so, He would be wiping out all opportunity for authentic relationship. Free choice would be meaningless. But further, it would be cruel. If all evil were wiped out at midnight tonight, who among us would live to see the dawn?
I wouldn't.
No, he endures the pain that comes with the love in order to redeem as many of us who are willing.
But that's not all.
He's invested Himself in the process of healing the wounds that have come from our choice by entering into the suffering process with us in order to lift us out of it. God Himself in human form came to earth in the person of Jesus and suffered. He knows about pain. He knows about rejection. He knows about hunger, injustice, and cruelty - because he has experienced it.
First hand.
An ancient graffito on the Palatine shows a crucified figure with a donkey's head, bearing the inscription "Alexamenos worships his god." While meant to disparage and even mock, the image rings true. We worship, as German theologian Jurgen Moltmann observed, the crucified God.
Jesus on the cross was God entering into the reality of human suffering, experiencing it just like we do, in order to demonstrate that even when we used our free will to reject him, his love never ended. But this was not suffering for its own sake, but suffering so that we might use our free will and choose again.
And that this time, the choice would be the right one.
Frederick Buechner put it this way: "Like a father saying about his sick child, 'I'd do anything to make you well,' God finally calls his own bluff and does it." The ultimate deliverance, the most significant healing, the most strategic rescue, has come. My greatest and most terrible affliction has been addressed. God has given me the greatest answer to my questions.
He has given me Himself.
So the real question is whether I will allow the reality of pain and suffering of this world to drive me away from God, or to God, where He can wrap his arms around me and walk with me through its darkest night toward the promise of a brighter tomorrow.
For His will be the final word, and it will be not only good, but best.
I am reminded how the song "40," based on the 40th Psalm, often marked the end of U2 concerts following the events of September 11, 2001. As the band toured around the world in support of their CD "All That You Can't Leave Behind," tens of thousands of people nightly could be heard singing the refrain, "How long (to sing this song)".
Bono, lead singer of the group, reflected, "How long...hunger? How long...hatred? How long until creation grows up and the chaos of its precocious, hell-bent adolescence has been discarded? I thought it odd that the vocalizing of such questions could bring such comfort: to me too."
But this is precisely what does bring comfort – hope that lives within the now and the not yet. Bold living in light of our falleness, and a frank embrace of the realities of a fallen world, is the mark of faith. It embraces the emotional anguish, but never lets the emotions grow beyond the shadow of the character of God – or the knowledge of the story at hand.
The truth is that God loves passionately, and lives with the pain of that love more than we could ever imagine.
And that is the greater story – the one in which I must place my own.
James Emery White
Sources
Conor Finnegan, "Online conversations around Sandy feature God, prayer and atheism," CNN, October 30, 2012, read online.
Langdon Gilkey, Shantung Compound.
Philip Yancey, Where is God When It Hurts?
Boethius, The Consolation of Philosophy.
On Chesterton: This is widely attributed to Chesterton without protest, considered to be the basis for his 1910 work, What's Wrong with the World, and has never been attributed to anyone else. Chestertonians consider it valid, and reflective of his humility and wit (see the official web site of the American Chesterton Society at www.chesterton.org), but alas, there is no documentary evidence.
David Van Biema, "When God Hides His Face," TIME, July 16, 2001.C.S. Lewis, The Four Loves.
Jurgen Moltmann, The Crucified God.
Frederick Buechner, Wishful Thinking.
Bono, Selections from the Book of Psalms.
Editor's Note
James Emery White is the founding and senior pastor of Mecklenburg Community Church in Charlotte, NC, and the ranked adjunctive professor of theology and culture at Gordon-Conwell Theological Seminary, which he also served as their fourth president. His newly released book is The Church in an Age of Crisis: 25 New Realities Facing Christianity (Baker Press). To enjoy a free subscription to the Church and Culture blog, log-on to www.churchandculture.org, where you can post your comments on this blog, view past blogs in our archive and read the latest church and culture news from around the world. Follow Dr. White on twitter @JamesEmeryWhite.
A growing phenomenon within the ranks of churches, large and small (but mostly large), is the cult of personality.
What is a cult of personality?
It's when a person becomes the center of attention rather than Christ; an individual looms larger than a mission; a figure is given more status than the organization itself.
Sometimes this "cult" is so egregious it's hard to believe, such as reports from some churches that staff must rise when the pastor enters the room, aren't allowed to look him in the eye, can never talk to him or engage him unless he takes the initiative, or must refer to him by title and never simply by his first name…
...all in the name of giving appropriate "honor."
Puh-leeze.
Beyond such ridiculous antics, the greater dilemma is how many attenders of such churches would adamantly deny that a cult of personality is being intentionally fostered. Too many allow being fans, and having enthusiasm about ministry, to cloud their judgment.
So consider the following ten signs, in no particular order, of a cult of personality at work in a local church:
1. The demand for special treatment, special honor, special recognition. In other words, there is an active cultivation of being treated differently than others.
2. The website is focused on an individual. A person's quotes, their picture, their books, their activities, their blog, their…well, you get the picture. It's pretty clear who, not what, the "church" is about.
3. No one is allowed to question the leader without retribution. There is a "thin skin" evident toward any and all critics, who are often written off as "haters" or simply those who are envious. There is a bubble that prevents constructive criticism.
4. If the leader were to leave, die, or fall into scandal, there is little doubt in anyone's mind that the entire enterprise would collapse. Those who flooded in via transfer growth to be part of the "next, next thing" would flood right back out, because the "next, next thing" was a personality, not a true mission or movement.
5. The line between "look at what God is doing" and "look at what our leader is doing" is almost non-existent. In other words, God isn't getting the glory, an individual is.
6. The name of the leader and the name of the church are inseparable. The leader is as much of a brand – or even the brand - as the ministry.
7. Image is paramount. Clothes, camera angles, prepared one-liners, manipulation of media; the leader is presented, handled and then "performs" as a carefully handled celebrity.
8. There is no sense of team leadership, team teaching or team mentality. There is a single person or leader, and then there are implementers. No one is to question the leader's vision. It is seen as God-given, sacrosanct, and thus anything the leader says or does in pursuit of that vision is never to be questioned.
9. The person travels in an entourage, often with personal security, and is seldom accessible.
10. Their speaking/teaching often revolves around themselves (there is even a name for it – "narcisgesis" instead of "exegesis"), and guest speakers feel compelled (and sometimes are compelled) to laud the leader as part of their presentation.
Some of you are scratching your head, saying "Really? This exists? People are actually engaged in ministry leadership like this?"
More than you might imagine, and yes, it's repugnant.
Let's state the obvious. Christian pastors are servants, not rock stars. They equip people for ministry as opposed to basking in the adulation of others watching them perform.
But even more pressing is that all glory and attention should be on making God famous, not a person. Fame should not be cultivated in the name of "influence;" if anything, it should be feared in view of pride coming before a fall.
Finally, cults of personality can lead to heresy creep. With a leader firmly entrenched in people's minds as God's superstar, there is little practice along the lines of the highly-commended Bereans.
Remember them?
Now the Bereans were of more noble character than the Thessalonians, for they received the message with great eagerness and examined the Scriptures every day to see if what Paul said was true. (Acts 17:11, NIV)
Here people were commended for checking out what an apostle, no less, had to say in view of the Old Testament scriptures.
Few cults of personality end well, and when they don't, the wider church and Christianity itself suffers a black eye. So let's abandon any and all cults. Not just the ones you've associated with Jim Jones, the Moonies or the Branch Davidians.
But the one you might be part of yourself, and unknowingly, even propagating.
James Emery White
Editor's Note
James Emery White is the founding and senior pastor of Mecklenburg Community Church in Charlotte, NC, and the ranked adjunctive professor of theology and culture at Gordon-Conwell Theological Seminary, which he also served as their fourth president. His newly released book is The Church in an Age of Crisis: 25 New Realities Facing Christianity (Baker Press). To enjoy a free subscription to the Church and Culture blog, log-on to www.churchandculture.org, where you can post your comments on this blog, view past blogs in our archive and read the latest church and culture news from around the world. Follow Dr. White on twitter @JamesEmeryWhite.
One city.
Three senior pastors of megachurches.
And in just a six month period, three moral failures.
Believe it or not, it just happened in Orlando, Florida.
Isaac Hunter, lead pastor of Summit church, resigned in December after admitting to an affair with a staff member. Sam Hinn, pastor of The Gathering Place Worship Center, stepped down in January after admitting to a relationship with a member of the congregation. Then, just a few weeks ago, David Loveless resigned from Discovery Church after admitting to having an affair.
Three megachurch pastors in a single city all resign within a six-month period for extramarital affairs.
Sorry, but "wow."
The inevitable question? "Why do so many senior leaders give in to sexual temptation?" Because it's not just these three but many more like them in cities around the country and around the world.
Here are three reasons that come to this fellow pastor's mind:
1. Emotional Depletion
Many pastors are running on empty emotional tanks. You might have thought I would say "spiritual" tanks, but it's the emotional fuel gauge that gets us.
A few years ago, my wife Susan and I were part of a mentoring retreat with about a dozen couples, all well-known leaders of large and thriving churches. We started off with an open-ended question: "What are your key issues right now?"
As we went around the room, the recurring answer in each of their lives was "emotional survival." We shared our stories about the hits and hurts that come our way in ministry as occupational hazards, and how they tear away at our souls, sapping our enthusiasm, our creativity and our missional stamina. We were open about how they leave us creating dreams of finding ourselves on a beach with a parasol in our drink - permanently.
The emotional hits and hurts that come from ministry are legion: failed expectations, hard work, continual output in terms of teaching and leadership, always "on display" as a public figure, the stress of finances – both personally and in the church – the unexpected departure of staff, the pain of letters/emails that criticize your ministry, the pressure of people who want to redefine the vision, mission, or orientation of the church, the relentless torrent of expectations, and the agony of making mistakes.
But the heart of the drain is also our passion: people. We are shepherds, and to push the metaphor, sheep are messy. Unruly. Cantankerous. Smelly. They can be a chore to care for. And they can hurt you more than you could imagine. In particular, through the relational defections of those you trusted, and the crushing crises from those who throw you into crisis mode.
Why does this matter?
When you hurt, if you don't find something God-honoring to fill your tanks with, you'll find something that isn't God-honoring. Or at the very least, you'll be vulnerable to something that isn't. I am convinced it's why pastors struggle with not only pornography, but enter into affairs.
They are emotionally depleted, and therefore, vulnerable.
2. The Lack of Sexual Fences
A second reason why so many give in to temptation is because few leaders build the sexual fences around their life that are necessary for protection.
For example, fences around their thought life in relation to such things as pornography through accountability software or computer placement. Then there are the fences needed in terms of raw interaction with people, such as the need to:
Watch out how and when you are alone with someone of the opposite sex;
...watch how you touch people – being careful with your hugs and lingering touches;
...watch out how you interact with people – not visiting someone alone, at home, of the opposite sex;
...watch out for that long lunch alone together, or staying late and working together on the project.
This is just common sense, but very few build common-sense fences.
And here's the last 5 percent: even those with fences are tempted to rationalize taking them down when they find themselves attracted to someone. Or their spouse does something (or doesn't) that they can point to that they feel justifies them looking around at those that might act differently. Suddenly we start looking at fences as for the weak, the immature, the unjustified; we tell ourselves we can handle it, or even deserve it.
It's often the last moment before the fall.
3. Spiritual Deception
The third reason so many pastors, particularly of large churches, fall prey to affairs is a deep infection of spiritual deception.
Why is our immune system so weak?
Let me tell you something that you may have never heard before: Ministry is spiritually hazardous to your soul. If you haven't found that out by now, you will.
First, it is because you are constantly doing "spiritual" things, and it is easy to confuse those things with actually being spiritual. For example, you are constantly in the Bible, studying it, in order to prepare a talk. It's easy to confuse this with reading and studying the Bible devotionally for your own soul.
You're not.
You are praying – in services, during meetings, at pot lucks – and it is easy to think you are leading a life of personal, private prayer.
You're not.
You are planning worship, leading worship, attending worship, and it is easy to believe you, yourself, are actually worshipping.
Chances are, you're not.
When you are in ministry, it is easy to confuse doing things for God with spending time with God; to confuse activity with intimacy; to mistake the trappings of spirituality for being spiritual.
Another reason why ministry is hazardous to your soul is because you are constantly being put on a spiritual pedestal and treated as if you are the fourth member of the Trinity. In truth, they have no idea whether you have spent any time alone with God in reflection and prayer over the last six weeks; they do not know what you are viewing online; they do not know whether you treat your wife with tenderness and dignity.
They just afford you a high level of spirituality.
Here's where it gets really toxic: you can begin to bask in this spiritual adulation and start to believe your own press reports. Soon the estimation of others about your spiritual life becomes your own.
This is why most train-wrecks in ministry are not as sudden and "out of the blue" as they seem. Most leaders who end up in a moral ditch were veering off of the road for some time. Their empty spiritual life simply became manifest, or caught up with them, or took its toll.
You can only run on empty for so long.
I had a defining moment on this in my life when I was around thirty-years old. A well-known leader fell; one who had been a role model for my life. I was devastated. But more than that, I was scared. If it could happen to him, then I was a pushover.
It didn't help my anxieties that I was in a spiritual state exactly as I have described: confusing doing things for God and time with God; accepting other's estimation of my spiritual life in a way that made it easy to bypass a true assessment of where I stood; I was like a cut-flower that looked good on the outside, but would, in time, wilt dreadfully.
I remember so clearly the awareness that I could fall; that no one would ever own my spiritual life but me; and that I needed to realize that the public side of my life was meaningless - only the private side mattered. This was not flowing from a position of strength; it was flowing from a deep awareness of weakness.
So the gun went off.
I began to rise early in the morning for prayer and to read the Bible. I began to take monthly retreats to a bed-and-breakfast in the mountains for a more lengthy immersion in order to read devotional works, pray, experience silence and solitude, and to journal. I entered into a two-year, intense mentoring relationship with a man who had many more years on me in terms of age, marriage and ministry. There was more, but you get the idea: I was going to be a public and private worshiper; I was going to be a student of the Bible for my talks and for my soul; I was going to pray for others to hear, and for an audience of one.
I hope you hear my heart on this. It's not to boast, it's to confess. I have to do these to survive.
Maybe you do, too.
Or maybe…you need to start.
James Emery White
Sources
"Discovery Church pastor resigns after admitting to affair," Jeff Kunerth, Orlando Sentinel, May 6, 2013, read online.
James Emery White, What They Didn't Teach You In Seminary (Baker).
Editor's Note
James Emery White is the founding and senior pastor of Mecklenburg Community Church in Charlotte, NC, and the ranked adjunctive professor of theology and culture at Gordon-Conwell Theological Seminary, which he also served as their fourth president. His newly released book is The Church in an Age of Crisis: 25 New Realities Facing Christianity (Baker Press). To enjoy a free subscription to the Church and Culture blog, log-on to www.churchandculture.org, where you can post your comments on this blog, view past blogs in our archive and read the latest church and culture news from around the world. Follow Dr. White on twitter @JamesEmeryWhite.
Got your attention with the title, didn't I? At least, the attention of a number of you who consider it a hot topic.
The other day a man asked one of our bookstore staff whether I was "reformed." She assumed he meant whether I stood in the stream of the Protestant Reformation, but had heard rumblings of the word being tacitly associated with a specific tributary of the Reformation known as Calvinism.
So being a bit confused, she said, "I'm not sure I know what you mean."
Then pointing to a book by R.C. Sproul titled "Knowing Scripture" that we had displayed as a recommended text for our current series on the Bible, he said, "Well, if he likes Sproul, he must be."
And then he walked away.
That was obviously simplistic, and also wrong. You can like Sproul's book on scripture, which is fairly agenda-free, and not appreciate his later works that are more agenda-laden in regard to Calvinism.
Further, it reveals how we want sound bite answers to significant issues. There is little room for nuance, even when a simple "yes" or "no" can never suffice. There's a reason why theology is the queen of the sciences, and why certain issues have puzzled Christians for millennia. But we still clamor for tweets instead of treatises, and blogs instead of books.
But the man in the bookstore seemed, to the young woman working there, interested in more than a "yes" or a "no." He seemed interested in placing me. There are certain questions that we use to pigeonhole someone, usually theologically, in the Christian sub-culture. We want to know where someone stands on these questions because we want to know not simply if we are like them, but:
1) If we are going to like them;
2) If we are going to trust them;
3) If we are going to keep reading/listening to them.
It brings to mind George Marsden's old definition of an Evangelical as someone who likes Billy Graham, and a Fundamentalist as someone who likes Billy Graham but wants to fight about it. Marsden was right; there was an entire era where the question, "What do you think of Billy Graham" was a defining question in the minds of millions.
But it's what we do with people, once we've placed them, that disturbs me most.
Be honest – if you find out someone disagrees with you on something you deem critical, do you find it harder to embrace them relationally? Do you tend to caricature their views and even demonize them personally?
When I was inaugurated as president of Gordon-Conwell Theological Seminary, I invited a friend of mine who was also head of a seminary to speak as part of the ceremonies. A third president called him on the phone and asked why he was going to support the "enemy."
Apparently I was the "enemy" because I had led the wrong kind of church, and was – in his estimation – on the wrong side of the "reformed" issue.
My seminary president friend told him exactly what he could do with his spirit.
But the "enemy" mentality is only too alive and well.
And it's wrong.
And what we say to each other as a result, and feel toward each other as a result, is wrong.
Consider the "reformed" issue:
When Calvinists say that Arminians believe in universalism, or Arminians say that Calvinists reject evangelism, we are not being fair. When one side or another lays claim to the term "Reformed", as if the other is either Roman Catholic or against the Reformation ideals, we are not being accurate, as both flow from the Reformation. When we condescendingly say that our position is simply the "gospel," as if it's not really a debate worth having, then we are being arrogant. When we make our view the litmus test of orthodoxy, or even community, we are being neither gracious nor loving. When we say that our view alone upholds God's sovereignty, or that our perspective is the only one that cares about lost people, we are not being truthful. When there is a "haughty smirkiness," or we so stake our position that we divide churches, student ministry groups, or denominations, then we are sinning.
Clear enough?
I hope so.
So am I Reformed?
Am I charismatic?
Am I Baptist?
Am I a registered Republican?
Am I…
Sorry, they're all too much for a single blog. Maybe one day I'll do a series on one or more.
But I'm not in a hurry.
Because no matter how I answer, why have you stop liking me, stop trusting me, and stop reading this blog?
James Emery White
Sources
For more on the polarizations within evangelical Christianity, see James Emery White's Christ Among the Dragons (InterVarsity Press).
Editor's Note
James Emery White is the founding and senior pastor of Mecklenburg Community Church in Charlotte, NC, and the ranked adjunctive professor of theology and culture at Gordon-Conwell Theological Seminary, which he also served as their fourth president. His newly released book is The Church in an Age of Crisis: 25 New Realities Facing Christianity (Baker Press). To enjoy a free subscription to the Church and Culture blog, log-on to www.churchandculture.org, where you can post your comments on this blog, view past blogs in our archive and read the latest church and culture news from around the world. Follow Dr. White on twitter @JamesEmeryWhite.
About Dr. James Emery White
James Emery White is the founding and senior pastor of Mecklenburg Community Church in Charlotte, North Carolina; President of Serious Times, a ministry which explores the intersection of faith and culture (www.serioustimes.org); and ranked adjunctive professor of theology and culture on the Charlotte campus of Gordon-Conwell Theological Seminary. Dr. White holds the B.S., M.Div. and Ph.D. degrees, along with additional work at Vanderbilt University and Oxford University. He is the author of over a dozen books.
Example: "Gen 1:1" "John 3" "Moses" "trust"
Advanced Search
advertise with us