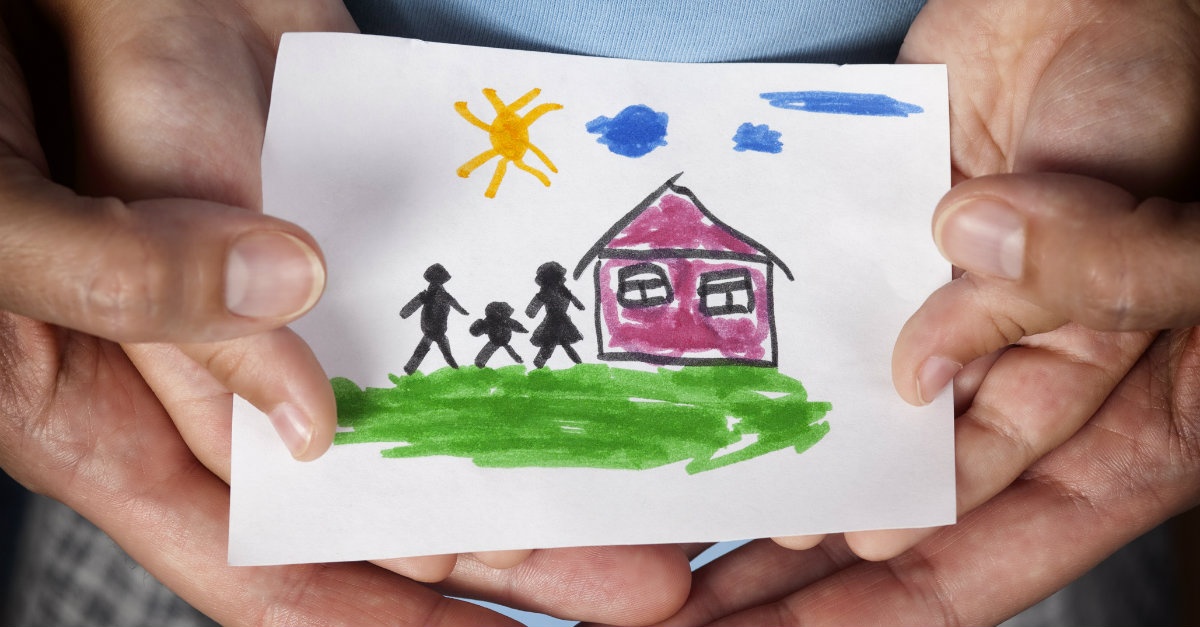 Recently I received an email from a reader with a good question. Since there are so many orphans in our world, he asked, and since Christians believe that caring for these orphans in their distress is a gospel issue–should Christian couples consciously stop conceiving children and focus instead on orphan care?
It's a good question, one that takes seriously the gospel's demands. But I believe the biblical answer here is straightforward. No, Christian families should not intentionally limit their conception of children for the sake of orphan care.
The people of God, it seems to me, are perpetually pulled toward replacing a "both/and" ethic with an "either/or." Don't get me wrong. The Scripture is often "either/or." It is either God or Baal, either Jesus or Mammon, either Spirit or carnality. A "both/and" ethic in any of these places leads to disaster. But think about how often a "both/and" ethic is wrecked by a false "either/or." The Scripture teaches both grace and obedience, both mystery and clarity, both Jesus' humanity and Jesus' deity, both local discipleship and global missions. To choose one in opposition to the other leads to a false choice that winds up tearing down the whole conversation.
I am glad that this reader sees the Christian imperative to care for orphans and widows. I'm glad he sees it through the grid of the gospel of Christ. I've spent years of my life calling for such a vision. But prohibiting our bodies from conceiving children doesn't actually accomplish what we may assume it does.
Family isn't simply an incidental matter of biology. Family is built on an already existing pattern, the pattern of the gospel. That's why our adoption in Christ means we ought to care about the adoption of children. The gospel leads us to the mission, and the mission leads us to back to the gospel. That pattern is missional, yes, but the pattern is also incarnational. Both matter.
Adoption, in Scripture, doesn't form a different type of family. This isn't an altogether unique sort of relationship. Instead, in the gospel, we are adopted "as sons" (Romans 8:15; Galatians 4:5). This language of "sons" is really important because God has already trained humanity to recognize the concept of fathers and sons, parents and children, and he has done so through procreation.
At the very beginning of the biblical story, God commands humanity to "be fruitful and multiply" (Genesis 1:28). Then God, almost immediately, takes us to the "begats" of the various genealogies. God's favor and God's mercy are seen in the birth of children, which the Scripture everywhere regards as blessing.
Why? Well, this is because procreation (like marriage) is a picture of the gospel. God's love for us took on flesh, in the person of our Lord Jesus (John 1:14), an Incarnation that causes us to be "begotten" as the children of God (John 1:12; 3:6-7; 1 John 5:1). The love between Jesus and his church is fruitful, and it multiplies. He stands before his Father, with his people, and proclaims, "Here I am and the children God has given to me" (Hebrews 2:13).
Adoption only makes sense in light of procreation. A child who is adopted is adopted into an already existing concept, that of parents and children. Scripture uses both archetypes, that of adoption and that of procreation.
If we idolize procreation, as though family were merely about bloodlines, we repudiate the gospel that has saved us. But if we turn away from procreation altogether, adoption is no longer adoption "as sons." The metaphor then attaches merely to a living arrangement, not to the natural family. Adoption is more, cosmically more, than a living arrangement. The adoption of children makes sense in light of the begetting of children.
Before we can care for orphans, we must ask why there are orphans in the world. The answer includes a variety of reasons, from divorce to poverty to warfare to natural disasters and the list goes on and on. The best thing that can happen for orphans is for children to be welcomed and wanted, to be received as Jesus always receives little children.
Before we can love children as orphans, we must love children as children.
The congregation that disciples its own members and cares for those immediately around, but refuses to join with Jesus in reaching the ends of the earth is not a faithful church. Likewise, the congregation that sends missionaries all over but refuses to love its own local neighbors is unfaithful. In either case, an "either/or" leads to error. It should be "both/and."
I do not believe Christian families should permanently incapacitate their procreative capacity. Even apart from Christian disagreements about contraception or family size, we can all agree that the birth of children is pictured by God as blessing not burden (Psalms 127:3). Further, we ought not see the potential future love for birthed children as some scarce commodity, that then must be taken away from the children we adopt or foster. Love isn't a commodity, and it isn't parceled out. Love isn't limited, and it isn't a barrier to ministry.
Love "bears all things…endures all things" (1 Corinthians 13:7). Have babies, and love your babies. Minister to orphans, and pray for God's wisdom in how best you might care for the orphans and widows in your neighborhood and around the world.
Yes, marriage and family do inhibit the freedom one has to do certain things in ministry. The Apostle Paul celebrates those who give up family for the sake of ministry, but this, in the apostolic example, entails a giving up of marriage itself (1 Corinthians 7:1). Once there is marriage, one cannot simply cut apart the conjugal realities for the sake of ministry.
It might be that God will not give you children biologically, and instead will spur you all the quicker toward adoption or foster care. It could be that God will show you how to welcome children both by adoption and by the more typical way. And it could be that your love for the children you welcome by birth might be the signal to your church and your neighbors to love children, and thus welcome children who have been orphaned.
It's "both/and," not "either/or." Adopting for life doesn't demand accepting the knife.
Photo courtesy: Thinkstockphotos.com
Publication date: February 15, 2017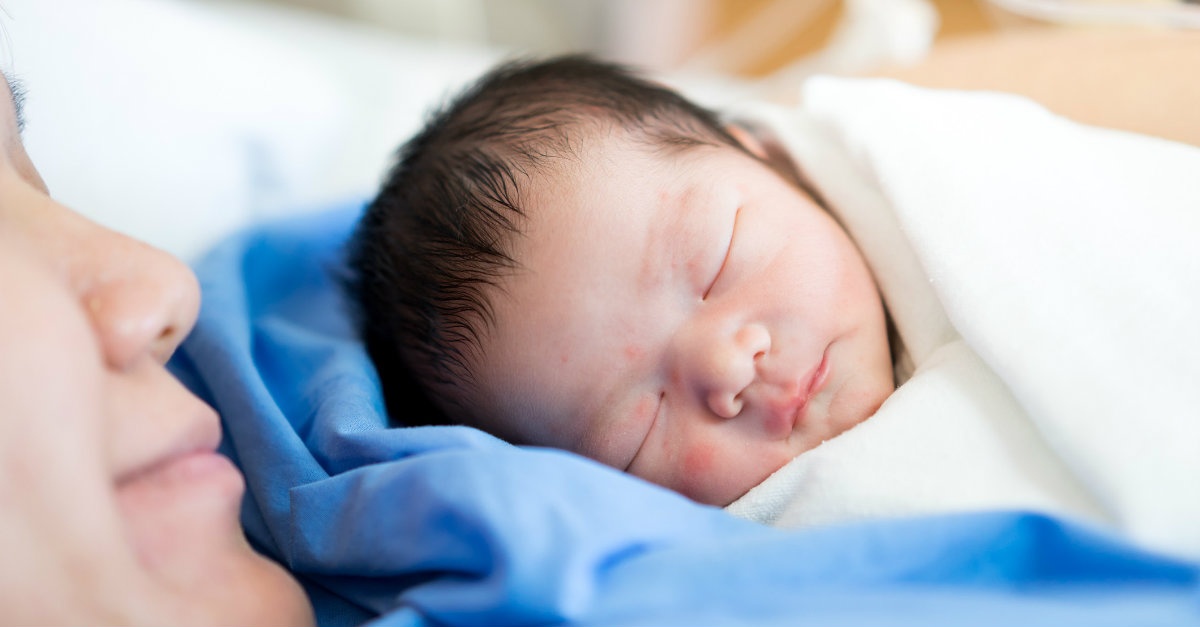 The abortion rate has fallen to its lowest level since the Supreme Court legalized the practice in the 1973 Roe v. Wade decision. The news comes from a study by the pro-abortion research group, the Guttmacher Institute. How should Christians, and our other pro-life allies, receive this news?
On the one hand, we ought to celebrate. God has called us to lives of gratitude, to acknowledge God's goodness to us. Certainly, when there is less of something as violent and unjust as abortion, we ought to give thanks and pray for the trend to continue. We also ought to see behind this the ongoing power of the pro-life witness in this country.
Certainly, there are multiple factors behind any rise or decrease in virtually anything in American life. But the fact that abortion is still a contested issue in America is due to the tireless advocacy of a vibrant pro-life movement before and after Roe. The power the pro-life movement has is the power of witness. In communities all across the country, the pro-life movement has appealed to the conscience, bearing witness to what our culture wants to keep invisible: our shared humanity with unborn children.
The pro-life movement has matched this witness with action. In communities all across the country, women in crisis receive ministry at churches and pregnancy resource centers of various kinds. This ministry is holistic, addressing needs that are spiritual, relational, psychological, and economic. In addition to this, churches and organizations are working to create alternatives—such as networks to promote adoption and foster care. The pro-life movement hasn't simply told the truth about abortion but has also followed up with compassionate action.
We should celebrate all of that. At the same time, though, we ought to have mixed feelings. Our celebration should be joined to lament. Even one abortion ought to prompt us to grief. Every life lost, every life harmed, rips at the image of God himself. Every life lost is a horror and an unspeakable tragedy. The rate of 14.6 abortions per 1,000 women of child-bearing age is better than what it has been, but it is still so terrifying in scope that we should weep. And then we should press forward, making the case everywhere that human life does not consist in its "usefulness" or in its perceived power. Human life bears inherent dignity because human life reflects the life of God himself.
We should celebrate advances when they come, but we should groan inwardly, as the Bible tells us to, until the creation is set free from this bondage to death. That means we should work to protect life, and we should long not only for the falling of abortion, but also for the abolition of the Fall itself.
Join me January 26-28 in Washington, DC, at the Evangelicals For Life conference. You can find more information on Evangelicals For Life here. 
Photo courtesy: Thinkstockphotos.com
Publication date: January 18, 2017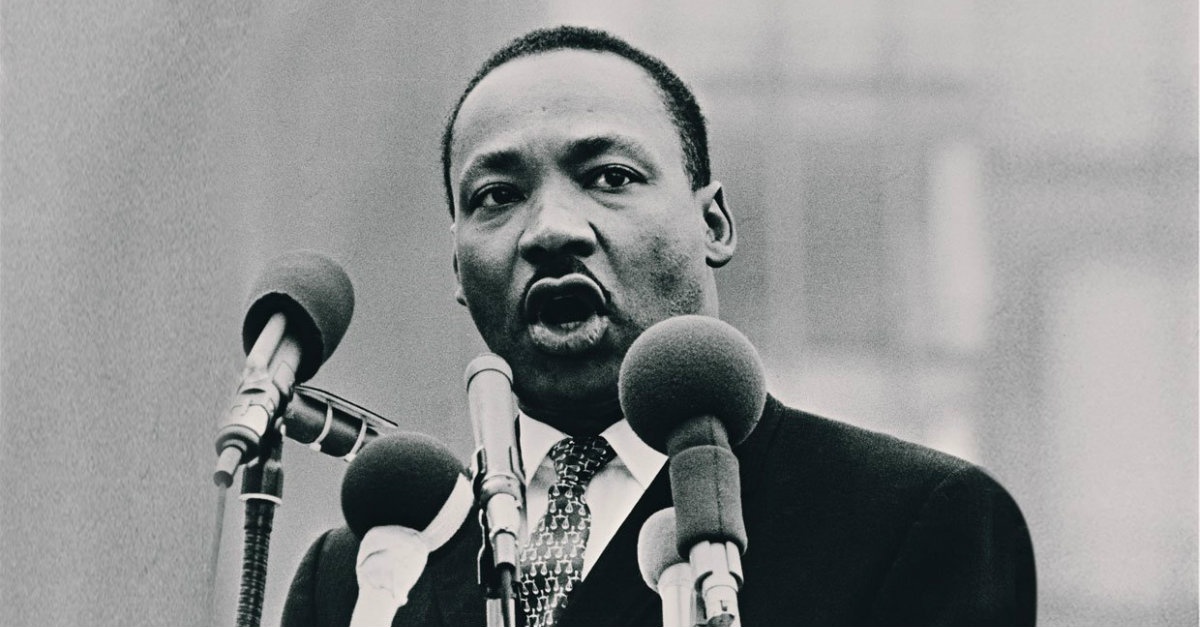 Today our country pauses to honor Martin Luther King, Jr. As we do so, we may ask ourselves: Why, especially in a time of so much racial tension, injustice, and strife, did Dr. King's message resonate with so many?
King was, of course, a gifted orator, and his calls for justice and and equity were often poetic and deeply historic. But I think a great deal of the power behind King's message came from the way that he was pressing a claim onto consciences.
He drew frequent contrasts between the promised end to the injustice of slavery and the ongoing injustice of Jim Crow. In his "Letter From a Birmingham Jail," King, against the so-called "white moderates" who counseled "patience," pointed out "an appalling condition" that Americans were still, in large numbers, exiles in their own land. With such injustice, there was no room for the "tranquilizing drug of gradualism."
This is the kind of prophetic, sin-and-judgment language that we see in the Old Testament. We often hear caricatures of evangelical "hellfire and brimstone" preaching. But most evangelical churches breezily converse about sin in terms of consequences to be avoided. In fact, most of the preaching I hear on sin and judgment sounds an awful lot like my dentist telling me I should really floss more.
King's words though, were intentionally resonant with the cadence of the King James Bible, because he was speaking a word of judgment to a Bible Belt who knew that Bible. He wanted to confront consciences with what they said they believed.
But King didn't simply preach judgment. After all, Malcolm X could preach judgment, and did, in harshly nationalist Islamic terms. King knew that his argument wouldn't resonate with Christian consciences unless it appealed to the Christ-haunted imagination. That's why so much of his language evoked a distinctly biblical view of justice.
White supremacy is, like all iniquity from the Garden insurrection on, cruelly cunning. Those with power were able to keep certain questions from being asked by keeping poor and working-class white people sure that they were superior to someone: to the descendants of the slaves around them. The idea of the special dignity of the white "race" gave something of a feeling of aristocracy to those who were otherwise far from privilege, while fueling the fallen human passions of wrath, jealousy, and pride.
Thus, Jim Crow repeated the Satanic strategies of trying to convince human beings simultaneously and paradoxically that they are gods and animals. In the Garden, after all, the snake approached God's image-bearer, directing her as though he had dominion over her (when it was, in fact, the other way around). He treated her as an animal, and she didn't even see it. At the same time, the old dragon appealed to her to transcend the limits of her dignity. If she would reach for the forbidden, she would be "like God, knowing good and evil." He suggested that she was more than a human; she was a goddess.
That's why the words "I Am a Man" were more than a political slogan. They were a theological manifesto. Those bravely wearing those signs were declaring that they had decided not to believe the rhetoric used against them. They refused to believe the propaganda that they were a "lesser race," or even just a different race. They refused to believe the propaganda (sometimes propped up by twisted Bible verses) that they and their ancestors were bestial, animal-like, unworthy of personhood.
The words also implied a fiery rebuke. The white supremacists believed they could deny human dignity to those they deemed lesser. They had no right to do so. They believed themselves to be gods and not creatures, able to decree whatever they willed with no thought to natural rights, or to nature's God. The signs pointed out that those who made unjust laws, and who unleashed the water-hoses and pit-bull dogs, were only human, and, as such, would face judgment.
Dr. King's dream resonated with so many, and bore much fruit, not simply because the arc of history bends toward justice but because, embedded in our common humanity, we know that Someone is bending it toward a Judgment Seat.
As we remember Martin Luther King's legacy, let's remind ourselves of how far we have to go as Americans to see the promise of racial justice realized. Let's remember how far we have to go as Christians to see gospel unity in our own congregations. But let's also think about the fact that there's a reason that King's words haunt us more than fifty years later. Perhaps there is something in our gospel preaching that needs to learn from Dr. King about what it takes to address both the conscience and the imagination.
The gospel that reconciles the sons of slaveholders with the sons of slaves is the same gospel that reconciled the sons of Amalek with the sons of Abraham. It is a gospel that reclaims the dignity of humanity and the lordship of God. It is a gospel that presents us with a brother who puts the lie to any claim to racial superiority as he takes on the glory and limits of our common humanity in Adam. Jim Crow is crushed ultimately because Jesus Christ steps forward out of history and announces, with us, "I Am a Man."
Portions of this article were originally published in 2013. 
Photo courtesy: Wikimedia Commons
Publication date: January 17, 2017