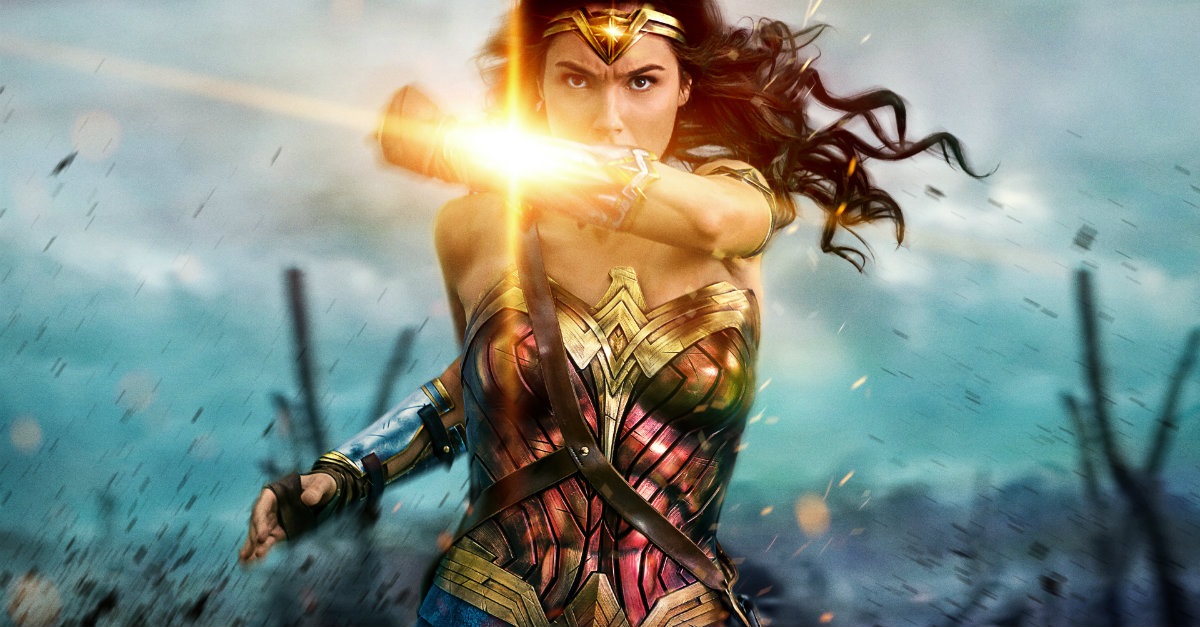 EDITOR'S NOTE: YOU CAN FIND CROSSWALK.COM'S REVIEW OF WONDER WOMAN HERE.
This week marks the release of the latest DC superhero, Wonder Woman—and with the film comes a hubbub of conversation about what it means to be male and female in this supposedly post-gender society. Some are outraged that some theaters showed early release showings of the movie to restricted all-women audiences. Others are angry that the super-heroine apparently shaves under her arms (which no self-respecting island amazon would do, some say).
Wonder Woman is unperturbed by all this. She's been in the middle of gender wars before. In fact, she's been there from the very beginning.
There's a reason, after all, that Wonder Woman was on an early cover of the feminist Ms. Magazine. Unlike other DC superheroes, she wasn't the product of the imaginations of then-anonymous young men in garages or apartment stoops, longing for the extraordinary. Instead, she was the invention of a psychologist
William Moulton Marston, a scholar from Tufts and Columbia universities, was not a Stan Lee-type comic book marketing genius. He was just the opposite; he was one who thought comic books were degrading American culture, and he sought to fix it, with an Amazon princess.
Marston was more than just a psychologist and scholar. He was the inventor of the technology that later became the polygraph, the "lie detector" test. This idea showed up in the Wonder Woman comics (the golden lasso makes everyone in its grip tell the truth). He was also a supporter of the Progressive movement, an early feminist, and an expert on the mythologies of ancient Greece and Rome.
Marston feared comic books were too violent and depraved (as did many at the time). He located this depravity not in the medium but in its "blood-curdling masculinity." So he set out to design a woman who comes from an amazon island, with no men and thus pacific. Wonder Woman wasn't for girls (they weren't the comic book audience), but for the boys. "Give them an alluring woman stronger than themselves to submit to and they'll be proud to become her willing slaves," he concluded.
It didn't quite turn out just that way, but Wonder Woman transformed American society—and was transformed by it, becoming more aggressive in times when women were working factories in World War II, for instance, and more docile in the 1950s.
The resurgence of the warrior princess on the silver screen ought to remind us of the powerful mythological and cultural forces behind many of the contemporary "gender wars," and that these are, in some ways, nothing new. The Apostle Paul, after all, knew about Wonder Woman.
Or, at least the apostle knew of the goddess on whom Wonder Woman was based—Diana or, in her Greek name, Artemis. The Pauline teaching on men and women in the letter to the Ephesians wasn't written in a void but in the shadow of the temple of Diana, a temple that was one of the wonders of the ancient world. The gospel erupted the city into controversy (Acts 19:21-42) because the news of Christ threatened the silversmiths' industry of Artemis idols (Wonder Woman action figures, I guess you could say).
Like our time, the ancient world had a complicated view of women's empowerment. On the one hand, goddess temples filled the empire. On the other hand, so did temple prostitution and misogyny. Some important rights for women have been gained, of course, but we haven't completely overcome all of that. Wonder Woman does indeed represent power, but she also is, in every iteration, designed to be sexually attractive to men. The 1970s-era television series noted in its theme song, "Fighting for your rights, in your satin tights, and the old red, white, and blue." The rights and the tights were both part of the package—and, from the looks of things, still are.
The apostolic witness broke through all of that, even in the hometown of Diana. The biblical revelation teaches some very real, creational distinctions between men and women. That revelation also tells us that women are, from the beginning, created to be co-heirs with men, and joint-heirs with Christ, of the reign that is to come. Mars and Venus end their warring when both come into submission to Jesus.
As the film Wonder Woman releases, Christians can tell our daughters and sisters that she represents something true. We can also lament that signifies, in some ways, something awry—a fallen world where women must often signal toughness and invulnerability because they are in the midst of predatory or potentially predatory men. We should model for our sons and brothers a different way—a way that doesn't prize women on the basis of how their sexual attractiveness or availability to men in general. We should also teach our daughters and sisters that they are indeed to be fighters—the way Mary was (Lk. 1:46-55).
Whether you go see Wonder Woman or not, let's be ready to speak to our neighbors of a gospel that's good news for women and girls, as well as for men and boys. Let's speak of a gospel restores some real wonder to womanhood, and some meaning to manhood too.
Photo credit: ©WarnerBros.
Jimmy Buffett said, "I've read dozens of books about heroes and crooks, and I've learned much from both of their styles." Me too. And as a Christian who believes in both the imago Dei and original sin, I think every book (and every person) includes some of both. Every once in awhile, I like to let you all know what it is that I'm reading at the moment. Here's what's currently on my nightstand (or in my carry-on bag or on my desk).
So let's start with Buffett. In Ryan White's Jimmy Buffett: A Good Life All the Way we finally have a comprehensive biography of the man Bob Dylan said was one of the best songwriters of the twentieth century (and I agree). Buffett is, of course, a fellow son of the Gulf Coast, and his music has been with me all of my life. As a teetotaler, I am better able to identify with "A Pirate Looks at Forty" than with "Margaritaville," but still.
This book is worthy of him, both as an illuminating look at the American music industry and the global market and as a rollicking good time interacting with the original Parrothead.
Buffett, of course, didn't have a bright future because he didn't fit the sort of music expected by the rock or country music industries. He refused to un-Buffett himself, and created a new path. Like Willie and Waylon, Jimmy Buffett was, and is, an outlaw against the Nashville establishment (I like books like that).
This year is the centennial of the birth of John F. Kennedy, and I'm currently reading two books related to him.
The first is The Road to Camelot: Inside JFK's Five-Year Campaign by Thomas Oliphant and Curtis Willke. This book is (so far; I'm halfway through) an inside look at how the Kennedy family marked out a path for JFK's 1960 presidential bid well ahead of time. The book includes fascinating vignettes on such events as the 1956 vice-presidential jockeying (and Adlai Stevenson dithering) and the complicated relationships of JFK to Lyndon Johnson, Hubert Humphrey, the future First Lady, and most importantly (in this context) his father.
Next is a centennial edition of Norman Mailer's John F. Kennedy: Superman Comes to the Supermarket. The text is from Mailer's famous piece in Esquire weeks before the '60 election. The value of this book is not in the text, however, but in the expertly curated photographs of the campaign and the early days of the Kennedy presidency.
Thomas Ricks' dual biography Churchill and Orwell: The Fight for Freedom intrigued me when I happened upon it at one of my favorite haunts, Parnassus Books in Nashville. I've only just begun this work so I will reserve judgment. Orwell, though, is one of my favorite figures of the twentieth century to study. Not only was his mastery of the language enviable, so was his courage. He and Churchill, in very different ways, Ricks argues, stood up to the authoritarian Right of Nazism and to the totalitarian Left of Soviet Communism.
Having finished recently several very fine works on Luther and the Reformation, coinciding with the 500th anniversary of the incident at the Wittenberg door (the review is forthcoming), I was interested to receive a pre-publication copy of a book that is sure to take a different view. Catholic historian Brad Gregory has argued that the Reformation was itself the cause of secularism and secularization and moral relativism. In this new book, Dr. Luther gets his skewering from antagonist. He's survived worse.
As soon as I noticed many months ago that Eugene Peterson would have a new book out this year, I immediately texted the Amazon link to a friend I knew would be as excited as I am. The new book, As Kingfishers Catch Fire: A Conversation on the Ways of God Formed by the Words of God, will not disappoint Peterson enthusiasts. If I were still teaching preaching at Southern Seminary, I would probably assign this book, because it's a meditation by an experienced preacher on how to engage people who aren't automatically interested in the biblical text with the Word that confronts us there.
One of my trustees calls me "the Christian Chuck Klosterman" because the author wrote The Ethicist column for the New York Times Magazine for some time. His ethics counsel is often wrong, in my view, but the essays in his recently released Chuck Klosterman X are often right on point, and hilarious too. So far, my favorite chapter is a poignant look at how to relate Charlie Brown to our postmodern culture.
I won't watch the new American Gods series on Starz for two reasons: I don't have premium cable and, more importantly, because the reviews tell me there's rampant nudity and exploitive violence. The release, though, prompted me to re-read Neil Gaiman's 2001 novel on which it is (loosely, they say) based. The underlying message of the book is one we should be able to speak to, at a moment's notice. In Gaiman's story, the American landscape is brewing for war between the "old gods" that came over with European and African and Middle-eastern immigrants with the "new gods" that Americans increasingly worship (media, technology, finance).
Gaiman assumes that gods gain power from those who worship them (true enough, in the biblical definition of idolatry), but he sees, at least in this story, the belief itself as creating the objective reality, whether of the supernatural or the technological gods. And yet, Gaiman still needs a Christ-figure to offer up his life as a sacrifice (right down to the spear in the side). Tolkien taught Lewis about the idea of a "myth become true." It might be that Gaiman is circling around something True but hasn't found Him yet…
More importantly than all of these, I'm spending my summer in a couple of exilic prophets, Ezekiel and Jeremiah (the Willie and Waylon of the Old Testament). I just finished a slow devotional reading of Ezekiel, and am now turning back to Jeremiah. Dry bones can dance; judgment can end in mercy. Good news.
Photo credit: ©Thinkstock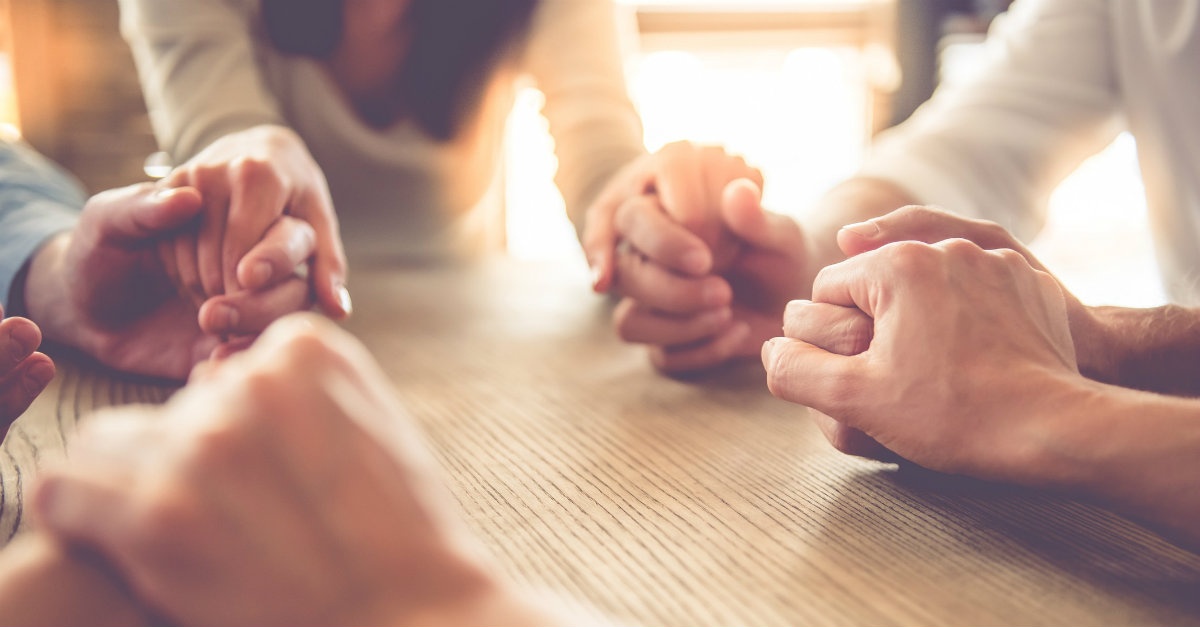 The other day I overheard some friends, fellow believers, bemoaning several problems in American evangelical church life. One of these was the tendency of some people, in a small group setting, to respond to a call for prayer requests by asking for prayer for an "unspoken" concern. My friends sighed in exasperation and rolled their eyes. I once held the same view as they, but I've changed my mind. Lord knows we need lots of things changed in American Christian culture, but the unspoken prayer request isn't one of them.
To be fair, it's been a long time since I've actually heard someone give an unspecified prayer request quite that way, but over the course of my ministry I've heard it a lot. I'd end a Sunday school class or a small group retreat asking for what we should pray about, to have one or two people say the simple word, "unspoken." I think we should hear this more.
The unspoken prayer request is, first of all, almost all the time a genuine asking for prayer, as opposed to a means of communicating facts to others. We've all been in prayer meetings where every detail of a skin-rash treatment or of a child's honor roll grades in college are offered with the kind of specificity that, at least sometimes, is more akin to a Christmas newsletter or a Facebook post than to a petition to God.
The person who asks for a request that is "unspoken," though, is almost always someone genuinely grappling with a burden or a dilemma. The burden is so great that he or she doesn't even feel ready to talk about what that burden is. Why would we not want that? When the Bible tells us to "bear one another's burdens" (Galatians 6:2), why would we not want to bear even the burden of not knowing whether or how to talk about the burden?
After all, sometimes the requester is dealing with a sense of shame, or navigating how to pray for someone else without embarrassing that person or subjecting the prayed-for to gossip. We actually all have "unspoken" prayer requests. A person might ask you to pray for their Aunt Flossie's heroin addiction, but it would be terrible to do so on the town's Christian radio talk show. We should confess our sins to one another (James 5:16), so it is good if a Christian asks her friends or her pastors to pray for her struggle with pornography. She should not make the same request as she's leading children's church. When thinking through how to forgive those who've harmed me, I can't very well give a prayer request that is itself can be an attack on those I'm trying to forgive. Would it be better to not ask for prayer at all?
But even more than that, the unspoken prayer request is fully in line with how the Scripture calls on us to pray. Jesus teaches us how to request our daily bread, but tells us not to rattle on and on, as though it is our "many words" that gets God's attention (Matthew 5-13). That's partly because our Father knows what we need before we ask (Matthew 6:33), and he, unlike Baal, isn't summoned down by theatrics or incantations (1 Kings 18:27-29, 36-38).
God calls us to make our petitions known to God (Philippians 4:6), and so it is good to do that together. But often it's not just that God knows what we need before we ask, but that God knows what we need before we do. We often don't know how to pray as we ought, Paul teaches us, and in that "the Spirit himself intercedes for us with groanings too deep for words" (Romans 8:26). The person who asks for an unspoken prayer request may well just be in this process, trying to figure out how to pray and for what to ask. Maybe he or she needs prayer to be able to pray. That isn't a sign of rampant evangelical individualism but rather the exact opposite. Moreover, the unspoken prayer request is often a confession of powerlessness, of vulnerability. God doesn't despise that, and neither should we.
We pray often for God to revive his church, to breathe life into these dead bones. Maybe one way he will know he is doing so is when we hear more of us reaching out for one another's hands and, with tears in our eyes, saying one word: "Unspoken."
Photo credit: ©Thinkstock/vadimguzhva