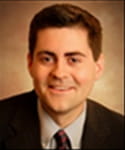 Pastors and church leaders often don't realize it, but Mother's Day and parent/baby dedication services can be particularly sensitive times in churches. This is true even in congregations that don't focus their entire service around these events as if they were feast days on the church's liturgical calendar. Infertile women, and often their husbands, are still often grieving in the shadows.
It is good and right to honor mothers. The Bible calls us to do so. Jesus does so with his own mother. We must recognize though that many infertile women find this day almost unbearable. This is not because these women are (necessarily) bitter or covetous or envious. The day is simply a reminder of unfulfilled longings, longings that are good.
Some pastors, commendably, mention in their sermons and prayers on this day those who want to be mothers but who have not had their prayers answered. Some recognize those who are mothers not to children, but to the rest of the congregation as they disciple spiritual daughters in the faith. This is more than a "shout-out" to those who don't have children. It is a call to the congregation to rejoice in those who "mother" the church with wisdom, and it's a call to the church to remember those who long desperately to hear "Mama" directed at them.
What if pastors and church leaders were to set aside a day for prayer for children for the infertile?
In too many churches ministry to infertile couples is relegated to support groups that meet in the church basement during the week, under cover of darkness. Now it's true that infertile couples need each other. The time of prayer and counsel with people in similar circumstances can be helpful.
But this alone can contribute to the sense of isolation and even shame experienced by those hurting in this way. Moreover, if the only time one talks about infertility is in a room with those who are currently infertile, one is probably going to frame the situation in rather hopeless terms.
In fact, almost every congregation is filled with previously infertile people, including lots and lots who were told by medical professionals that they would never have children! Most of those (most of us, I should say) who fit into that category don't really talk about it much because they simply don't think of themselves in those terms. The baby or babies are here, and the pain of the infertility has subsided. Infertile couples need to see others who were once where they are, but who have been granted the blessing they seek.
What if, at the end of a service, the pastor called any person or couple who wanted prayer for children to come forward and then asked others in the congregation to gather around them and pray? Not every person grappling with infertility will do this publicly, and that's all right. But many will. And even those too embarrassed to come forward will be encouraged by a church willing to pray for those hurting this way. The pastor could pray for God's gift of children for these couples, either through biological procreation or through adoption, whichever the Lord should desire in each case.
Regardless of how you do it, remember the infertile as the world around us celebrates motherhood. The Proverbs 31 woman needs our attention, but the 1 Samuel 1 woman does too.
"I want to live long enough to be a burden to my children."
I heard a Christian thinker I respect say that years ago, and it embedded in my mind, shocking as it is to our sensitivities. After all, isn't this the shocking reverse of the received wisdom we hear, and say, all the time? Isn't it selfish to want to be a burden to one's children?
This sentence came to mind again this weekend when reading this article in The Guardian by Giles Fraser. Fraser writes that he is not enamored with the pain and indignity of death. But caring for others, and being cared for, is love. We are not "brains in vats," he notes but persons who live in communities and families.
None of us want to be an undue burden to anyone, of course. I certainly wouldn't want my children, when I'm elderly, to have to suffer in caring for me in the throes of dementia or cancer or paralysis. But when I peel that back further, in my case, the real issue for me is simple: pride.
I want to be the strong provider/protector/dignified image of myself as husband and father. I want to live on with the image in my loved one's memories of me as in my prime. I don't want the humiliation of having to be cared for in my weakness, or the fearfulness of having to trust someone else to attend to my needs. I want to be a man, but I don't want to be a helpless baby in need of parents or a helpless elder in need of my children.
I'm not alone.
Simon Peter of Galilee was happy to serve his Rabbi and lord, Jesus. He was happy to preach and to heal and to cast out demons, to organize events and to camp out all over the countryside. In the fullness of time, he was willing to sword-fight anyone who tried to arrest his King. But when Jesus kneeled before him with a towel and water, Peter flinched. "You shall never wash my feet," Peter said (Jn. 13:8).
This seems to be humility, doesn't it? Peter doesn't want his Messiah to serve him, but instead the reverse. But this isn't humility. Peter doesn't want the humiliation of being the served one rather than the server. He doesn't want the indignity of his filth being seen and touched and washed away.
I'm the same way. I love being the answer to problems. But when I need other people, I am reminded that I am not alone. I am not the solution. I am not the Messiah.
That's why God gave us a life-cycle, from dependence to dependence. We don't pay our parents or interview them or recruit them. They are just there when we are born, and we are helpless. And, at the end, despite all our technology, there is something right about falling back on the kindness of friends and family, who are motivated not by our ability to pay them back but by love and fidelity and community.
And that's why God gives us the church. No person is a church to himself, but is by definition in need of others, with gifts he or she doesn't have. The church is an organism, a Body. Without dependence on others, we don't have a Body but an organ in a jar, to be studied or collected or destroyed as medical waste.
In the Body of Christ, there are not people who have burdens and people who don't. We are to "bear one another's burdens" (Gal. 6:2). We are all a burden to be borne, just in different ways.
"Truly, truly, I say to you, when you were young, you used to dress yourself and go wherever you wanted," Jesus told Peter, "but when you are old, you will stretch out your hands, and another will dress you and carry you where you do not want to go" (Jn. 21:18).
That's humiliating. That's pride-destroying. That's the way of Christ. It was there for Peter. It will be there for me. It will be there for you. But it is not our path alone. Jesus himself went to the humiliation of the cross. He was a "burden" to his mother, who had to watch him drown naked in his own blood. He was a "burden" to the the owner of his borrowed tomb. He was a "burden" to his women friends, who anointed his dead, bloated, bloodied corpse with spices. Who wants one's friends to see that?
He was no burden. He was loved. He is Love.
I hope my children never have to sacrifice for their father when I'm elderly. But, if they do, I pray I'll be Christlike enough to crucify my pride and receive their love. And I pray that I'll be learning to love, and to be loved, all along the way.
Russell Moore is President of the Southern Baptist Ethics & Religious Liberty Commission. He formerly served as Dean of the School of Theology at The Southern Baptist Theological Seminary and executive director of the Carl F. H. Henry Institute for Evangelical Engagement. Dr. Moore is the author of several books including Adopted for Life: The Priority of Adoption for Christian Families and Churches (Crossway).

Visit his website: RussellMoore.com
Wednesday, April 17, 2013
Dear Dr. Moore,
I know you don't believe in in vitro fertilization, but my wife and I found it was a good solution to our infertility problem. We created multiple embryos, and carried two to term. We cannot afford any other children, so another round of pregnancies is not an option. Our quiver's full. My conscience is bothering me a little, though, since we banked a number of other fertilized embryos, just in case the first round didn't take. Do we have any responsibility for these embryos?
Sincerely,
A Stressed Dad

Dear Stressed,
Your quiver's fuller than you think.
You're right that there are complex ethical questions regarding IVF, and I'd be happy to have that discussion later. Once IVF has been done, though, the issues are simple, even if the consequences are complex.
In a Christian vision of reality there is no such thing as an "almost person," which is what we think with the abstraction of "fertilized embryos." Someone is either a human person, and therefore my neighbor, or not. You do not have "frozen embryos." You have children, frozen in this cruelly clinical world of suspended animation.
It is one thing to decide you can't afford to have children, before you conceive children, just as it is one thing to decide you can't afford to marry, before you marry. You're married though, and you've conceived children. You have an obligation to them. The one who does not care for his own household is, the Apostle Paul says, "worse than an unbeliever" (1 Tim. 5:8).
This doesn't mean your game-plan is easy. There's a cross to take up here. The path from frozen storage to birth is difficult, whether through bearing those children or making an adoption plan for them into loving families. But these are not things; these are persons, worthy of love and respect and sacrifice.
I'd advise you to meet with some respected spiritual advisers, to look at your situation and come up with a map to take responsibility for your children. The first step is to start thinking of them that way, not as your "embryos" or a project to be managed, but as your children, your neighbors, and the "least of these," who bear the image of our Lord Jesus.
Your conscience might seem to be a nuisance to you; it does to all of us sometimes. But a nagging conscience can be a sign of grace. It might be that what you are hearing is a happy foretaste of obedience to Christ, as you hear his voice saying, "I was frozen and you remembered me."
Yesterday I was typing the name "Kermit Gosnell," and my phone auto-corrected the name to "gospel." I shuddered momentarily. After all, what could be more contradictory than the name of a notorious abortionist on trial for child murder, and the good news of the mercies of God in Christ. My smartphone, it turns out, was smarter than I was.
The Gosnell case is stomach-turning. Testimonies in court point to a sadistic man who would sever the spines of babies, in and out of the womb. They tell of a man so cold-blooded that he would keep the feet of unborn children as trophies of his evil. They speak of a man who would prey upon the poorest and most vulnerable women in his community in order to destroy their lives and those of their children. It's hard to think of the gospel in the midst of all that evil.
But that's just the point.
In the crucifixion narrative of Jesus, the gospel writers tell us that he was not hanged alone. On either side were thieves. That word "thief" has, I fear, taken the edge off of this scene for many contemporary Westerners. When we think "thief" we tend to imagine a shoplifter at Wal-Mart or a burglar cracking a safe. In this context, though, "thief" communicated a murderous terrorist, feared and reviled by all. Jesus in his crucifixion identified himself with the worst and most violent of sinners, even in terms of the geography of his death.
The one criminal responded the way most of us, left to ourselves, would. He didn't want repentance but deliverance. He taunted Jesus to rescue him, not from his sin itself but from the consequences of it. This is what Gosnell is seeking, to defend himself in court and escape prosecution. The one we have come to know as "the thief on the cross", acknowledged the justice of his sentence, and pleaded for mercy. He identified himself with Jesus as King: "Remember me when you come into your kingdom."
The gospel isn't a mere matter of God exempting people from consequences. We could understand such pardons, handed out for cosmic misdemeanors or victimless crimes. The gospel comes to those who are the horrible, the damned.
How could this murderous doctor walk in every day to a chamber of horrors and do what he did? How could his nurses and assistants suppress the screams of these children, the spattering of blood? They do so by suppressing the conscience and walling over the embedded revelation of the justice of God. They pretend as though there will be no reckoning, no Judgment Seat, that somehow all of this can be kept secret, that they can take these secrets with them to the grave.
The gospel, though, reveals the justice of God. Sin cannot be hidden, and judgment cannot be escaped. The cries of the oppressed, the orphaned, the murdered, are heard, and their Redeemer is strong. Justification isn't a matter of waving away consequences. It's a matter of self-crucifixion, of embracing the judgement of God and agreeing with his verdict. And, in Christ, it's a matter of being joined to another, one against whom no accusation can stand.
The Gosnell case is horrific. It ought to revolt us and to turn our stomachs and to shock our consciences. But Kermit Gosnell's criminality is one of degree, not of kind. Left to ourselves, we would all be given over the kind of cruelty and rage he displayed. Our hope, and his, cannot be in simply evading consequences. After all, the worst consequence facing Kermit Gosnell is not that he be executed or imprisoned. The worst consequence facing Kermit Gosnell is that he be handed over to being Kermit Gosnell.
If we minimize God's justice, and ignore the evil here, we eclipse the gospel. But there's another danger too. Many Christians are rightly upset that the media have ignored the Gosnell trial. Our internal media do the same thing, with our own cosmic crimes against God. Our hope isn't in indulgence but in the kind of mercy that crucifies and resurrects.
The Kermit Gosnell story is one of severed spines and seared consciences. A gospel of justification without justice cannot picture a holy God. A gospel of justice without justification ultimately leaves us all without hope before the tribunal of God. The gospel of Jesus Christ speaks of both justice and justification, and brings them together in a Man drowning in his own blood at the Place of the Skull.
And on either side of him, there were thieves.
Example: "Gen 1:1" "John 3" "Moses" "trust"
Advanced Search
advertise with us