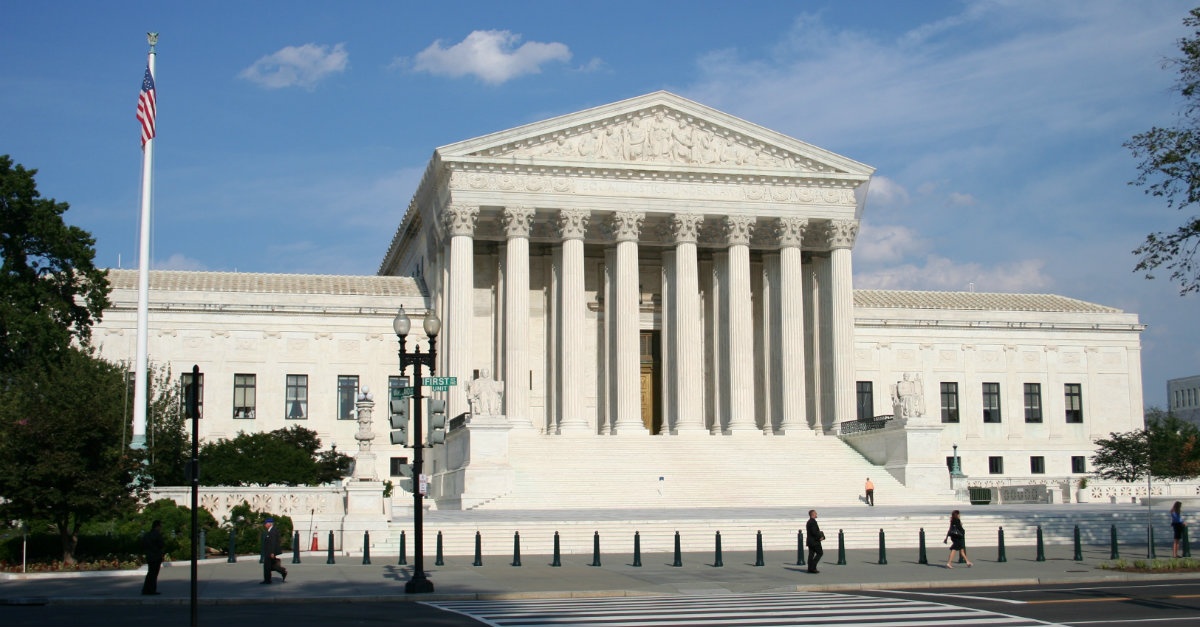 The Supreme Court has ruled that the state of Texas' common-sense laws on abortion clinics are unconstitutional. This is a grievous affirmation of the Court's commitment to a radical abortion ideology, one that puts unborn children, women, and families at the mercy of a ruthless industry.
The Court's laissez-faire attitude toward the abortion industry reminds me of the tobacco lobby's work in the legal battles around cigarettes. Nothing but a completely uncontrolled and unaccountable abortion mechanism will suffice. This isn't "reproductive freedom"; it's the sacrificing of life and human flourishing for the sake of profit.
The abortion industry's resentment of controls and accountability is not just a feature of post-Roe v. Wade politics. Instead, it's an ancient kind of self-deception. In our sin, we want to keep our illusions–whatever they are–that enable us to silence the conscience within us. We want to, in short, walk in darkness. That is why ultrasound machines, waiting periods, and crisis pregnancy counseling centers are all enemies of the abortion lobby. They each point to the self-evident truth that unborn babies are indeed persons with inalienable human rights.
Avoiding the light is how sinful human beings protect themselves from being exposed. The abortion lobby wants the "fetus" to be thought of only in clinical language, as though he or she were merely an "it," tissue to be disposed of. This is why there are many people who will protest working conditions of factories or employee wages of superstores in the name of justice and consumer protection, but will cheer—openly—the victories of Planned Parenthood over the common good.
This kind of hypocrisy isn't just a "liberal" issue, either. There are "pro-life" politicians who preach about human dignity in front of the abortion clinic but talk of refugees and immigrants in the most dehumanizing rhetoric possible. There are activists who work against trafficking but then consume the pornography that sustains such trafficking.
When we seek to justify ourselves, we end up becoming the very things we protest. And so, the abortion lobby, in the name of women's "health" and "safety," finds itself celebrating a legal victory against women's health and safety. The protections that pro-choice advocates have said for years must be given to women who seek abortions are now obstacles in the way of "choice."
The gospel pierces through all our efforts at self-justification. In the gospel we hear a word that both condemns our consciences and offers resurrection life. An abortion culture knows that hell exists, and they know judgment waits (
Rom 2:14-16
). The church must confirm this, but not stop there: We must declare that God is not simply willing to forgive, but that, in Christ, he is both just and the justifier of the one who has
faith
in Jesus (
Rom 3:26
).
The woman who has had the abortion needs to know that, if she is hidden in Christ, God does not see her as "that woman who had the abortion." He hasn't been subverted from sending her to hell because she found a gospel "loophole." In Christ, she's already been to hell. And, in the resurrected Christ, God has already told her what he thinks of her: "You are my beloved child and in you I am well-pleased."
The Supreme Court today has taken a stand on the wrong side of justice, the wrong side of human dignity, and the wrong side of the gospel. The church must stand ready to receive more refugees from the Sexual Revolution's broken promises and shattered hopes. For them, we have a better word than any court could give.
Publication date: June 28, 2016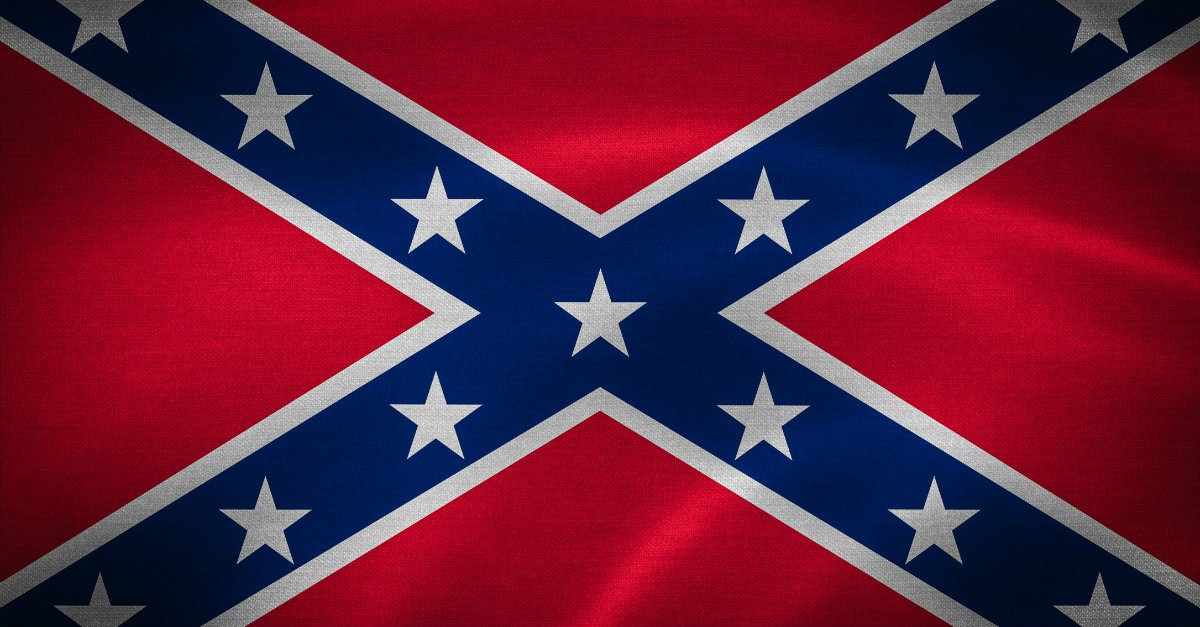 It's not often that I find myself wiping away tears in a denominational meeting, but I just did. The Southern Baptist Convention voted overwhelmingly to repudiate the display of the Confederate Battle Flag. This conservative evangelical denomination gathered together just miles from Ferguson, Missouri, to stand together against one lingering divisive symbol.
To understand the significance of this, one must note the "Southern" in "Southern Baptist Convention." This doesn't speak to geography; there are SBC churches in all fifty states. It speaks to history. The Southern Baptist Convention was formed in 1845, over a controversy about appointing slaveholders as missionaries. The SBC was wrong, and more than wrong. The SBC of 1845, and for many years after, was in open sin against a holy God, and against those who bear his image.
This afternoon, the Convention voted, from the floor, to amend the resolution about the flag as it was reported out of the Resolutions Committee. The proposed resolution spoke about the way that many people fly the flag out of a sense of family history or honor. The Convention voted to strike that language. The committee version called for Southern Baptists "to limit" the display of the flag and to "consider" stopping flying it altogether. The Convention decided stronger language was in order.
In an amendment, offered by former SBC president James Merritt, himself a descendant of slaveholder, the Convention voted to say this: "We call our brothers and sisters in Christ to discontinue the display of the Confederate battle flag as a sign of solidarity of the whole Body of Christ, including our African-American brothers and sisters."
Does this change the game as it applies to the crushing issues of racial injustice around us? Of course it does not. But at the same time, we cannot dismiss this as just about symbols. Symbols matter.
The Convention recognized today what the flag represents, and what it says to our African American brothers and sisters in Christ. The flag hearkens back to a day when in order to justify idolatrous Mammonism, Southern religion wove a counter-biblical folk theology that stood on the other side of Jesus. The flag also points to years and years of domestic terrorism against African-Americans, often with threats of physical violence.
Like James Merritt, I'm a descendant of Confederate veterans too. But my family history is more complicated than just that. I'm a part of another family now, a bigger family that spans heaven and earth, a people from every tribe, tongue, nation, and language. The gospel frees us from scrapping for our "heritage" at the expense of others. The gospel frees us, as the
Bible
says, to "pursue what makes for peace and for mutual upbuilding" (
Rom. 14:19
). The gospel calls us to "bear one another's burdens" (
Gal. 6:2
). What hurts one part of the Body hurts us all.
As I've said before, the Cross and the Confederate flag cannot co-exist without one setting the other on fire. Today, messengers to the Southern Baptist Convention, including many white Anglo southerners, decided the cross was more important than the flag. They decided our African-American brothers and sisters are more important than family heritage. We decided that we are defined not by a Lost Cause but by amazing grace. Let's pray for wisdom, work for justice, love our neighbors.
And let's take down that flag.
Publication date: June 15, 2016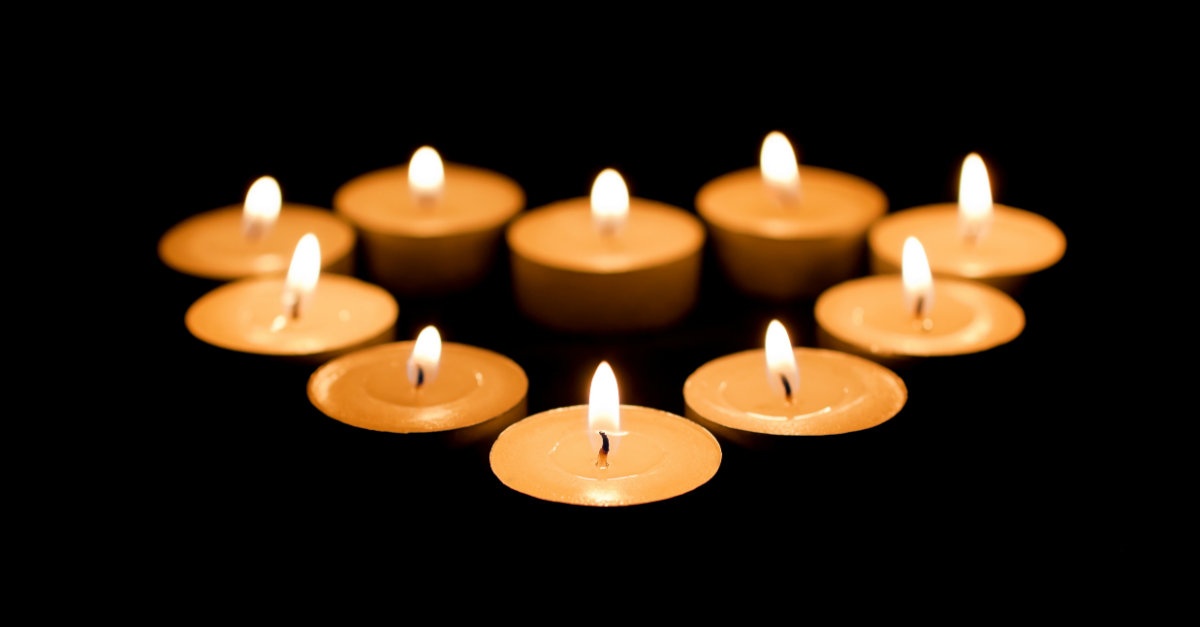 We woke up Sunday morning to news of the worst mass shooting in American history, as a terrorist murdered and injured over a hundred people in a gay nightclub in Orlando. In the aftermath, we've seen some of the best aspects of America: people lining up, for example, to give blood for the victims. We've also seen some of the worst—as the aftermath turned into an excuse for social media wars over everything from gun control to presidential politics. What I wonder is whether the country still has the capacity to grieve, together, in moments of national crisis.
When we're accustomed to seeing news in real time on our television screens and on our phones, it is sometimes easy to forget that the news we are viewing is real. At least fifty people—created in the image of God—were slaughtered in cold blood. Families who were waiting to see their loved ones are finding out today that they will never see them again in this life. That ought to drive us to mourn.
Our nation has shared moments of crisis and tragedy before. Think of Pearl Harbor, when the country rallied around President Roosevelt and toward a common purpose of defeating the Axis Powers. Think of the John Kennedy assassination when the country—even the Kennedy family's enemies—seemed to grieve together. Think of September 11—before the fracturing of the Iraq War—when the country looked to common cultural expressions from the service at the National Cathedral to the cold open of Saturday Night Live for a sense of lament together.
It seems now, though, that there's rarely a time of grieving together. The time of lament morphs almost immediately into arguments over what the President should have said or whether this validates or annihilates someone's views on guns or immigration or whatever. Some of that, of course, is just the speed of social media. People are able to discuss, rather publicly, issues much quicker than they could before. But there seems to be more than that.
Our national divisions increasingly make it difficult for us not just to work together, but even to pause and weep together. We become more concerned about protecting ourselves from one another's political pronouncements than we do with mourning with those who mourn.
In some ways, then, national crises like this one feel less like the 1963 John Kennedy assassination than like the attempted George Wallace assassination of 1972. Reports are that some within the Nixon Administration, arguably even the President himself, contemplated planting George McGovern campaign literature in the would-be-assailant Arthur Bremer's apartment. The shooting in Laurel, Maryland, was about, for them, the campaign itself. That sort of cynicism is, ultimately, dehumanizing.
How then do we weep with those who weep?
Let's call our congregations to pray together. Let's realize that, in this case, our gay and lesbian neighbors are likely quite scared. Who wouldn't be? Demonstrate the sacrificial love of Jesus to them. We don't have to agree on the meaning of marriage and sexuality to love one another and to see the murderous sin of terrorism. Let's also pray for our leaders who have challenging decisions to make in the midst of crisis. Let's mobilize our congregations and others to give blood for the victims. Let's call for governing authorities to do their primary duty of keeping its people safe from evildoers.
And let's bear patiently with those who jump the gun, in arguing about the politics on social media. For many of them, the jump to talk about gun control or Islam or military preparedness or any other issue isn't so much about pontificating as it is about frustration. They, like all of us, want this horror to end, and they want to do something—even if that's just expressing themselves on Twitter.
As the Body of Christ, though, we can love and serve and weep and mourn. And we can remind ourselves and our neighbors that this is not the way it is supposed to be. We mourn, but we mourn in the hope of a kingdom where blood is not shed and where bullets never fly.
Publication date: June 13, 2016