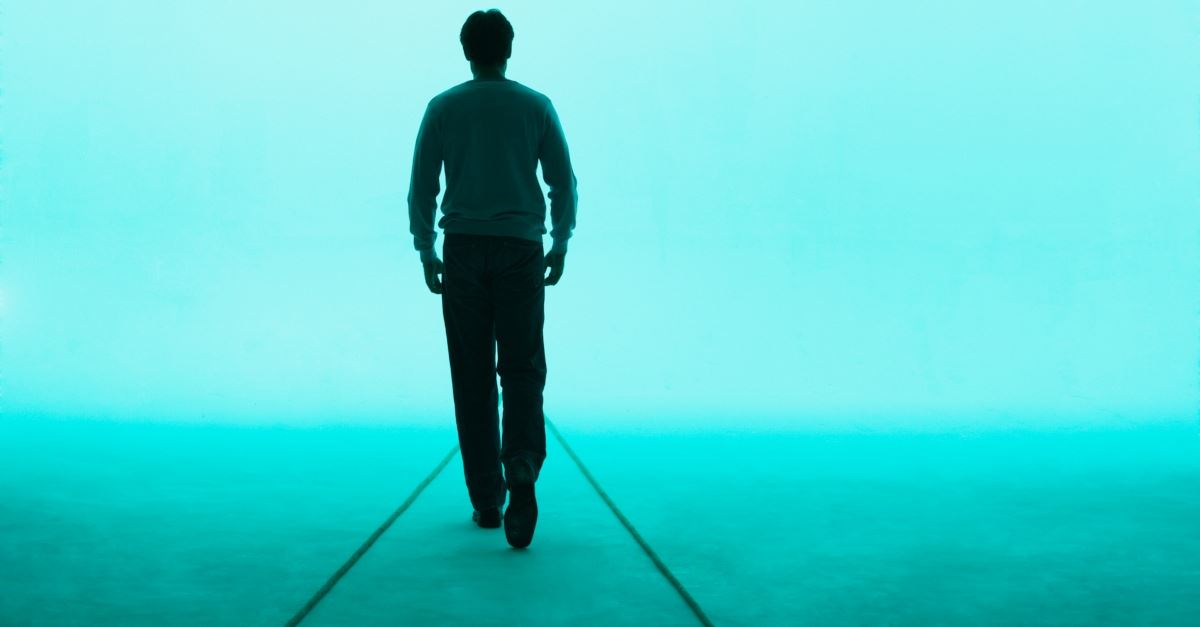 Evangelical author Joshua Harris announces on Instagram that he no longer considers himself a Christian. Evangelical songwriter Marty Sampson now says the same thing about himself. The Internet is atwitter with opinions on all of that: from atheists, from Christians, and everyone in between.
As sad as I am about all of this, I can't help but think about lots of people I've known, many of whom would never make headlines, who just, sometimes very quietly, walked away from the faith. 
I would imagine that's happened to you too, with someone you love, or someone you admire, maybe even someone who mentored you in the faith. And, I don't know about you, but I know how every one of those stories made me feel.
I would often be angry, as though the person had personally betrayed me. Sometimes it would make me feel scared. I would think, "If this person, whose theology was razor-sharp and whose worship seemed so heartfelt, could just walk away, how do I know that won't happen to me?" 
Here's how I've come to think about it. Maybe some of it will be helpful to you. 
First of all, I have to fight the tendency to be shocked.
Just as any one couple's divorce can sometimes feed a narrative that "true love never lasts anymore," any person's "de-conversion" can seem like part of a broader narrative of inevitable secularization.
In one sense, that's true. One going through a crisis of faith in, say, medieval Europe would not have easily embraced an identity as a secularist or an agnostic, except in very unusual circumstances. The social and cultural pressures were not toward the kind of self-actualization and alleged "authenticity" we find in a secularizing era. But the pattern was still there, indeed has been since long before Pentecost. 
The Bible is bracingly honest about how many people who started (it seemed) steadfast in the faith, later wavered. Several of Jesus' parables are about just this phenomenon. The Book of Acts is full of examples of it, as are the letters of Paul and John.
This didn't start with whatever situation you are facing with someone you love, though it may feel that way, and it won't end there. 
Second, I have to remind myself to be compassionate.
In almost every case like this I've seen, the person is usually going through an enormous amount of pain. In some cases, that pain is a personal crisis that led them to a "dark night of the soul," from which he or she can't seem to find the way back.
In some of the cases I've seen it's someone who was shredded by religious people or institutions. Maybe it's someone who has seen, as many of us have, those who can expound on theology at length but seem to be filled with hatred or rivalry or envy or those things the Bible calls "the works of the flesh." Sometimes I've seen situations where people are devastated by the hiddenness of God in some pain or suffering they or someone they love is enduring and they don't know how to cope. 
I've seen some people who just quietly drift away from their churches. I've seen others who seem to go out of their way to showcase how much happier they are now that they, as they put it, are able to be their "real selves."
And I've seen some seething with anger, who spend their whole lives seeking revenge, in online arguments or maybe just in withering comments to themselves, against the God, or the church, in whom they are disappointed. 
I'm sure there are cases where that's just an intellectual process of weighing arguments, and finding Christian arguments wanting. But usually it's about pain, not about propositions, or, maybe I should say, the pain precedes the propositions.
Sometimes I'm disappointed in how quickly I can just lay out arguments in my mind against whatever arguments a person is making. Usually they are hackneyed and adequately answered in the Bible and in the Christian tradition.
But, in most of the cases I've seen, the arguments against Christianity are a language, a way of saying, "I'm disappointed in God" or "I'm disappointed in myself" or "I'm disappointed in you." 
Usually when someone walks away from the faith, some Christian or group of Christians, and usually in my circles it's me, will quote 1 John 2:19, "They went out from us, but they were not of us; for if they had been of us, they would have continued with us" (1 Jn. 2:19).
I've noticed sometimes, though, in my psyche, that I use those words as another way of saying, "We should have known you were a fraud from the beginning." John's language there, though, is not part of an argument with those who have left the faith, but a word of reassurance for those who remain, that the gospel advances and that the anointing of the Spirit is able to preserve them faithful to the end. 
Jesus and his apostles use very sharp language at times in the New Testament, but almost always reserved for those who are still professing believers, predatorily leading people toward heresy or immorality or lovelessness.
As New Testament scholar Robert Yarbrough puts it, this text is remarkably restrained and is less a polemic against those who have departed and more of a reassurance that their leaving does not "imperil the integrity of the Christ whom John represents." 
This leads me to third thing I sometimes have difficulty remembering in such situations:
I shouldn't give up on someone just because he or she announces that they don't profess faith anymore.
The Bible pictures some people who profess a belief they never real held and then fall away—a Judas Iscariot, for example. But the Bible also presents examples of people who seem to decisively deny the faith but who come back home.
Simon Peter never had an Instagram account in which to announce his spiritual self-identity, but it's hard to see coming back from cursing the name of Jesus, as Jesus is being led to the cross.
Judas' false faith is seen to be so, but Simon Peter is guided back home, the very thing Jesus loves to do.
Jesus has access to the full storyline of each person's life, but I don't. I can pray and love and hope that anyone, no matter how sad or angry or "goodbye to all that" elated they may seem, may just be in a dark wood, with a shepherd on the way to carry him or her home. 
Sometimes that means giving someone some space and time, if someone doesn't want to be around Christians, and waiting patiently for them.
Sometimes it means being right there with that person immediately. And sometimes it's hard to tell.
But I certainly cannot be prideful and arrogant about it, and be following Jesus. Faith is a gift, after all, and what do we have that we did not receive (1 Cor. 1:7)? Sometimes it's easier for me to keep that in mind when I'm dealing with people I consider to be graphically pagan, than for those who used to sing hymns next to me in a pew. 
Finally, I have to remember in such moments to examine myself. For there but for the grace of God go I.
We do not persevere by theological rigor. We do not endure by succeeding in religious efforts. We stand by grace.
My first tendency sometimes is to measure my doctrinal fortitude over and against those who've walked away, or my perceived holiness, as though "excelling" at those things would mean that I am invulnerable. But that never works.
Some of these people are far smarter than I am, far more morally exemplary, far more disciplined. All I end up with is the grace of God. 
The cliché "There but for the grace of God go I" can sometimes mean the modern Christian equivalent of "Thank you Lord that I am not like this publican" (Luke 18:9-14). But the wording is literally true. If you find yourself reassuring yourself by recounting your strengths, compared to someone who is leaving the church, you're not understanding the very mystery by which God keeps you—not by your power but by your weakness.
These stories ought to prompt us to cry out, "Prone to wander, Lord, I feel it; prone to leave the God I love; Here's my heart, Lord, take and seal it, seal it for thy court's above." 
Every de-conversion is a tragedy. But it can also serve to remind us that we serve a God who is greater than our life-plans and our willpower. Not everyone who says "Lord, Lord" will inherit the kingdom of God. What an awful truth. But we should also remember that not everyone who goes to a far country in a time of famine will turn out, in the end, to be absent from the party at the Father's house.
Maybe that's the person you love. Maybe that's the person you respect. Maybe that's you. 
How sweet the sound. 
Photo Credit: ©GettyImages/Martin-Barraud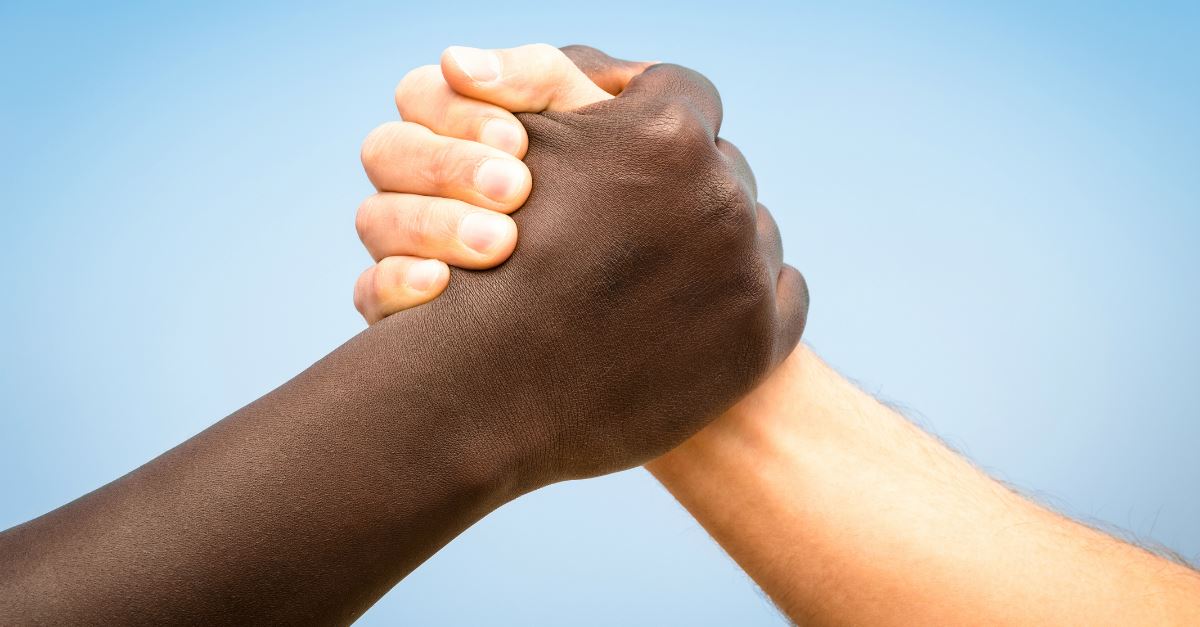 This week our country is jolted with another wave of domestic terror attacks on our country, in El Paso and in Dayton. And, once again, a document posted by one of the terrorists is a typical white nationalist manifesto, taking up all the usual tropes of an "invasion" of migrants into our country, of the "replacement" of white people by minorities.
Law enforcement experts have warned for some time of the shocking rise of this sort of ideology and the violence that often comes with it, even as we are watching white nationalist movements cascading all over Europe and the rest of the world.
Obviously, any sort of murder ought to shock and alarm any person, and usually does.
Few people, except the terrorists themselves, will justify in any situation the killing of innocent bystanders. But we have a responsibility to ask:
What is the ideology behind all of this, and why does it take such root in rage-filled violent people? 
White nationalism is not just another ideology, in a world filled with competing opinions. White nationalism is a manifestation of an ancient evil that we as Christians, of all people, ought to recognize immediately.
White nationalism emerges from what the Bible calls "the way of the flesh." This is a form of idolatry that exalts one's own creaturely attributes, making a god out of, for instance, one's ancestral origins or one's tribal culture. 
This is not incidental to the gospel of Jesus Christ, but is precisely what the gospel everywhere in the Bible confronts and condemns. 
John the Baptist confronts this anti-gospel on the banks of the Jordan River (Matt. 3:9), and the Apostle Paul does so in an Athens filled with pagan Grecian-superiority origin myths (Acts 17:26-27). Much of the New Testament is a deconstruction of this satanic pull to the exaltation of the flesh.
The gospel does not merely reconcile isolated individuals to God, but the gospel also forms a new people who demonstrate the kingdom of God by those carnal dividing walls being torn down (Eph. 3:1-12), such that within the gospel-formed church "there is not Greek and Jew, circumcised and uncircumcised, barbarian, Scythian, slave and free, but Christ is all, and in all" (Col. 3:11).
The New Testament apostles expend much energy telling us, under the inspiration of the Holy Spirit, that we are not in an ancestor cult (1 Pet. 1:18) or a national or tribal identity cult (Phil. 3:20), but we have been adopted in a new family, a kingdom from every tribe, tongue, nation, and language (Rev. 5:9-10).
Moreover, we are joined in Christ to a God who loves those who are reviled for their racial or tribal or national background, and commands us to do the same, not just in word but in deed (Lk. 10:36-37).
That's why Jesus announced his ministry by explicitly denouncing the idea that God's mission is, or ever has been, limited by racial, cultural, or tribal boundaries (Luke 4:24-27).
The people loved what Jesus was saying, until he touched on issues of race and nationality, and then they were "filled with wrath" and sought to throw him off of a cliff (Lk. 4:28-29). No doubt many accused him of "distracting" them from the Word of God by talking about "justice" and such things. 
But, for Jesus and for his Spirit-anointed apostles, there is no gospel apart from the exposure of sin, and the repentance demanded in its wake.
One of the oldest manifestations of this flesh-worshipping devil-worship is racial superiority.
To confront such sin is no distraction from the gospel. To the contrary, to not confront it, silently allowing it to sit in the psyches and consciences of the people, is not just a distraction from the gospel but a contradiction of it, a word that says to those caught up in an idolatrous path, "You shall not surely die." Those are the words of a devil, not of a gracious God. 
And the sort of "way of the flesh" that leads to white nationalism and other such things are related intrinsically to violence, ultimately — though it may take a long time to get there. That's because the cult of the flesh is also a cult of death (Rom. 8:12-13).
That's because it is, ultimately, from the satanic order, which means it is ultimately about a beastly kind of power (Rev. 13).
Usually that manifests itself in less obvious ways—seething internal hatred, bigotry, envy, slander (Gal. 5:19-21). Sometimes it shows up in the words of the mouth, comparing neighbors of a different ethnicity or national origin to animals or insects or diseases (Jas. 3:9).
And sometimes it comes into a store with an assault rifle aimed at innocents, or, as we have seen, in trains bound for camps.
The murderous aspects of this can only come about in large numbers when they are normalized by the more hidden types over a long period of time. And this sort of bigotry and hatred and self-worship is not just a danger to society, but to the one who is gripped by it himself or herself. It is a way that leads to hell. 
As Christians, let's be very clear about what this ideology is.
Let's grieve our fallen neighbors. Let's work together to stop such atrocities from happening in the future. White nationalism is on the rise, and is headed for a confrontation with the gospel of a crucified Rabbi from Galilee. 
The gospel will win. 
Photo Credit: ©GettyImages/ViewApart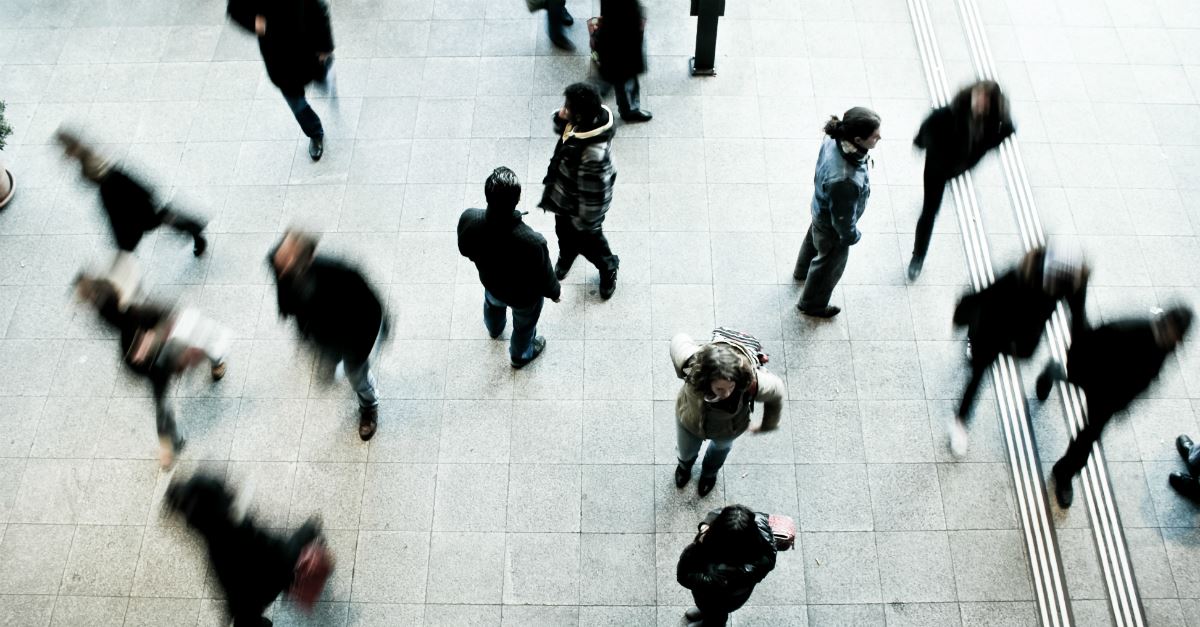 J.D. Trout says we need to be our brother's keeper.
The Loyola University philosopher is leading the charge these days for "empathic policies" that will narrow the divide between the rich and the poor. Trout agrees with current sentiment that the United States government has an "empathy deficit," and he's written a book called The Empathy Gap to call us to a new era of empathy. He writes a blog called "The Greater Good" that calls for things like putting more supermarkets in poor neighborhoods.
Oh, and he hasn't spoken to his brother in about six years.
Trout's view of brother love was explored in a short but to-the-point interview in New York Times Magazine. Trout argues in the interview for a social policy in which Americans move away from the "hedonic vomitorium" of consumerism and toward a new commitment to others.
What is the role of the church?
When asked why his book says nothing about the role of churches in caring for the poor, Trout says: "The concerns addressed in the book–improved education, health care, existence above the poverty level–are too important to be left to the tender mercies of charity." But then the interview takes a personal turn.
Journalist Deborah Solomon asks the empathetic philosopher if he is his own brother's keeper, and clarifies that she means his, well, real brother. Trout acknowledges that he hasn't spoken to his brother in years.
This answer is telling, though not because of the particular details of the story. Trout's brother sounds like a horrible guy. He owns strip clubs and the philosopher (rightly) disapproves of the way this treats women. The brother also wouldn't visit when Trout would come home from college (too busy at the strip bars). What's telling is the way the philosopher dismisses what seems like his own close-to-home lack of brother-keeping, and what it tells us about how all of us can so easily do the exact same thing.
Trout says his estrangement from his brother is "no big deal" even though he is a national spokesman for empathy.
"In the biblical norm, I don't read 'brother' as meaning your blood brother," he explains. "We have an obligation to give to as many people as we can the opportunity to be successful, whether they are your own kids or kids that are otherwise invisible to you."
It's easy to shrug our shoulders and dismiss this "national spokesman" as a hypocrite. But, before you do, notice here one of the strategies of hypocrisy, because we're all vulnerable to it. Trout doesn't reject the idea of love and brother-keeping. It's hard for him to do so because those concepts are embedded in his conscience (Rom 2:12-16).
We are all vulnerable: we "fight" for loving the invisible rather than loving the visible.
Instead, he "fights" for love and empathy, but defines that as advocacy for government programs, not personal, local relationships in his own home. He is able to gain the felt experience of loving his brother by advocating for people who are "invisible" to him.
It sure helps to love invisible people.
That's why one rattles on and on about "The Family" while neglecting his kids.
That's why another "fights" for "social justice" by "raising consciousness" about "The Poor" while judging his friends on how trendy their clothes are.
And that's why one pontificates on "The Church" while rolling his eyes at the people in his actual congregation.
"The Family" never shows up unexpected for Thanksgiving or criticizes your spouse or spills chocolate milk all over your carpet; only real families can do that.
"The Poor" don't show up drunk for the job interview you've scheduled or spend the money you've given them on lottery tickets or tell you they hate you; only real poor people can do that.
"The Church" never votes down my position in a congregational business meeting or puts on an embarrassingly bad Easter musical or asks me to help clean toilets for Vacation Bible School next week; only real churches can do that.
What happens when "family" and "poor" and "church" remain abstract?
As long as "The Family" or "The Poor" or "The Church" are abstract concepts, as long as my interaction is as distant as a government policy, they can be whoever I want them to be.
The Spirit warns us about this. Jesus lit into the Pharisees for "fighting for" the Law of God while ignoring their financial obligations to their parents, all under the guise of their religious advocacy  (Mark 7:10-12). The Apostle Paul tells us that a man who doesn't "provide for his relatives, and especially for members of his household" has "denied the faith and is worse than an unbeliever" (1 Tim 5:8).
And James, particularly, shows us the difference between "fighting" for a cause, and loving people. "If a brother or sister is poorly clothed and lacking in daily food, and one of you says to them, 'Go in peace, be warmed and filled,' without giving them the things needed for the body, what good is that?" (James 2:15-16).
"Be warmed and filled" is advocacy; "get in here" is love.
Don't get me wrong. I'm for government policies to protect the family and to care for the poor. J.D. Trout probably has a lot of good ideas as to how to do some of those things. I'm for missions activity for people I'll never see or know. But I have to remind myself that "fighting" for such things is a great deal easier than loving those people, the ones God has put around me in my house, my neighborhood, and my church.
Truth is, apart from the transformative power of Christ, we're all something like the empathy expert. We want to live by our self-crafted motto, "I am my brother's keeper (some restrictions apply)."
Photo Credit: ©Unsplash/Timon-Studler