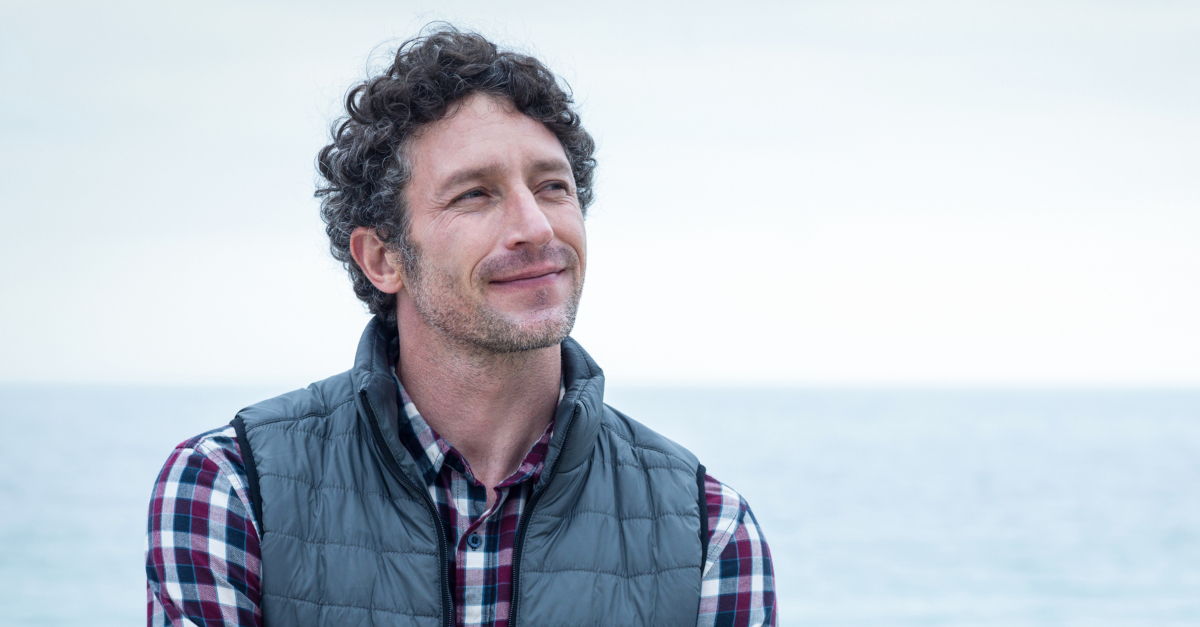 Photo Credit: ©Getty Images/Wavebreakmedia
A night light shines in the darkness of the hallway at my house. It's not to help me to see in the dark. It's there to remind me that I already can.
This night light is in the shape of a wardrobe, and pictures young Lucy standing there at the door into the snows of Narnia. The light shines out from the stars overhead and from the lamppost there in the center. When I see that night light, I am reminded of how those stories helped lead me out of my own time of deep, deep darkness. It glows with familiarity for me. But it burns with mystery too. After all, I know where Lucy is going—to Mr. Tumnus's house, to the Stone Table, on to Cair Paravel, and then to the truer, greater Narnia. But, at this point in the story, she doesn't know all of that. At this moment, frozen in that scene, she knows nothing of witches or lions or fauns. There's just a lamppost and a winter sky. There's just a light shining in the darkness.
And when I started out on my own trek through the dark woods, I could not see where I was going either, and could not have named precisely what was beckoning me onward. The same may well be true for you. And maybe that's why you are afraid.
Indeed, much of what we fear is not so much because we do not think that we can endure what scares us. Most of us have seen people who have done just that. Much of our fear is rooted in mystery, that we do not know what is around the corner from us. We cannot see how everything is going to turn out for us.
Sitting around a fireplace with some friends one night, one of them posed the conversation-starter: "If you could have one thing—past, present, or future—that you could read right now what would it be?" I think he answered his own question that he would want to read whatever Jesus wrote with his fingers in the sand at the attempted stoning of the woman caught in adultery, words that caused the would-be executioners to drop their stones and walk away.
Without even thinking, I said, "My obituary."
One in our number winced and said, "Good grief, Moore, that's kind of dark." But as I explained why I would want to look into the future and see that obituary, I realized that what I was indulging was not my curiosity but my fear.
If I could read that obituary, I would know, first of all, exactly when I would die. If the date were tomorrow, I would immediately go home and stay up all night with my wife and children. If that date were forty years from now, with my cause of death reported as a shark attack, I might be nervous to swim in murky waters for the rest of my life, but I would have no anxiety at all crossing busy streets or wondering what that persistent headache means. I would know, after all, that a shark was going to kill me—not a stroke, not a heart attack, not a brain tumor, and not an oncoming bus. Until that forty years was up, I would be invincible. But that would not be the most important part of that obituary for me.
Before I even looked for the date or cause of death, I would look for the line started with the words "He is survived by..." I would hold my breath until I could see that my wife's name was there, along with all of my children. I would want to decipher all sorts of mysteries. Do my sons have spouses' names listed? Do they have children of their own? I would try to read into their responsibilities at my funeral the answer to the questions about this future timeline. Do they still love me? Were they proud of me? Did my life make any difference for them?
Even as I worked through that thought experiment, I was shaken to see just how much it revealed about my skewed priorities right now. I noticed that I really did not care what strangers thought of me. What I cared about was this woman and these sons. So why do strangers' opinions or approval matter so much to me now, when I will go to my grave with it making not one bit of difference to me?
My friend is right. The thought experiment is kind of morbid. But the reason I would want to see that obituary is because I would want to decipher the meaning of my life. I would want to see how the story ends, in order to see how the plotline resolves. If I knew how all that worked out, I would be afraid of nothing.
The reason this is the case is because an obituary is not just a collection of data. An obituary, if one knows how to read it, is a story. And it is a story with an origin narrative and a resolved plotline. It is an attempt, however small, to make meaning out of a life at the one point where one can finally see it all—after it is over. In a very real sense, that's what we spend our entire lives trying to do. That is what courage is about.
This excerpt is adapted from my new book, Courage to Stand (B&H 2020).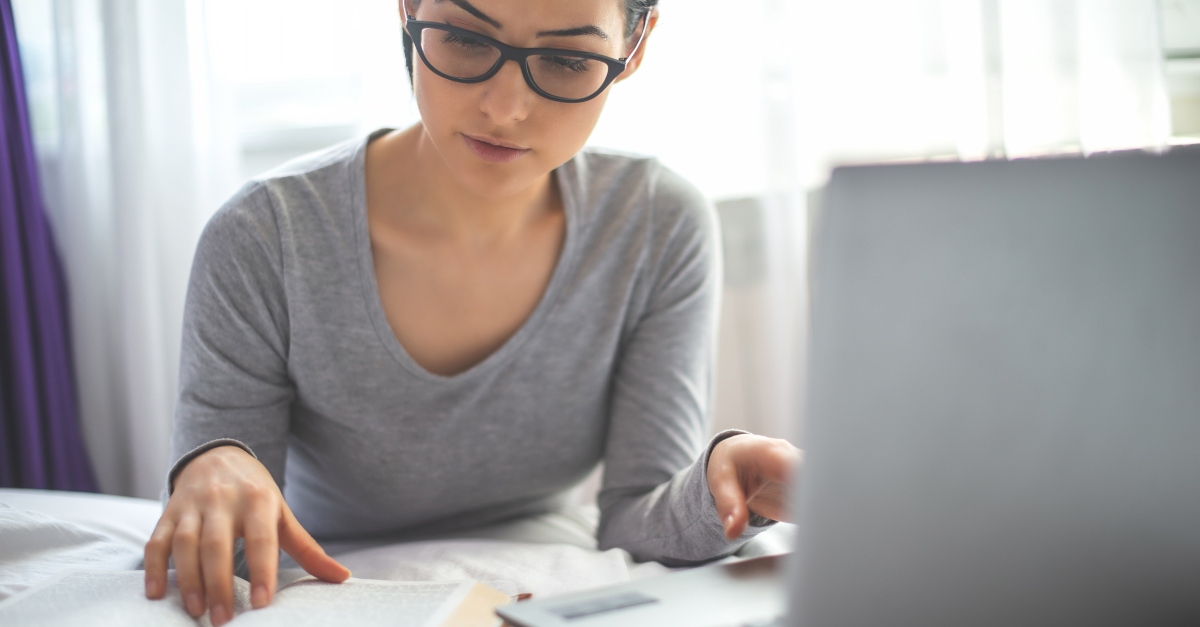 Photo Credit: ©Getty Images/Tutye
A note from Russell Moore: This is an excerpt from my weekly newsletter, Moore to the Point. You can subscribe for free here.
Much attention is focused right now on the Supreme Court nomination of Amy Coney Barrett. People—including readers of this newsletter—will have widely divergent opinions about whether a seat like this should happen this way, before an election. And the country will debate—probably tumultuously—over the next few weeks around these confirmation hearings. What interests me right now is not the debate itself as much as one of the subplots—an argument about the word "handmaid."
At issue, of course, is Judge Barrett's membership in a mostly Catholic charismatic group "People of Praise." Much of this has focused on the group's use of the word "handmaid" for women. This is usually related to Margaret Atwood's The Handmaid's Tale, about a theocratic dystopia in which women—called "handmaids" are subordinated breeders in a hyper-patriarchal society.
As many have rightly pointed out, the problem is that those pursuing this line of argument don't seem to recognize that Margaret Atwood did not come up with the word "handmaid." This is a reference, instead, to the Virgin Mary who said, in the King James Version translation, "Behold the handmaid of the Lord; be it unto me according to thy word" (Lk. 1:38). I would add that, whatever the perception of those whose knowledge of Mary is limited to Nativity scenes on Christmas cards, this woman was no mousy subject. Right after this encounter with Gabriel, she sang—using the language of "handmaiden" again for herself—even as she sang about the mighty pulled down from their thrones (Lk. 1:48-52).
Is it true that some in journalism are unaware of basic biblical content, content needed to understand a great deal of cultural phenomena over the past many centuries? Yes.
That's no new phenomenon. One journalist famously asked in 1976 whether Jimmy Carter's description of himself as "born again" meant that he believed he would receive direct messages from God. The media—and much of the country—were flummoxed when Carter said that he had "lusted in his heart"—as though Carter were disclosing some secret perversion rather than language found in the Sermon on the Mount and in every evangelical men's accountability group, probably since first-century Antioch. And it's not just in media, one White House staff member in a previous administration expressed exasperation that a reference to "the least of these" referring to the poor and the orphaned was interpreted as a slur against the vulnerable rather than a defense of them, echoing Jesus' words in Matthew 25.
That said, this should hardly surprise us in a much more secularizing American culture. Our response should not be some sort of smug superiority—"How can you not know this?"
Would journalists be better informed if they understood more biblical references and metaphors? Yes. Someone saying that the point of life and career is "the kingdom of God" is just quoting an obvious biblical teaching, not (necessarily) calling for the second coming of Constantine.
Is that our biggest problem? No.
The Apostle Paul wrote, "For what have I to do with judging outsiders? Is it not those inside the church whom you are to judge?" (1 Cor. 5:12).
What we should worry more about is biblical illiteracy within the church—and it's everywhere.
Note that I am not saying theological illiteracy but biblical illiteracy. There are many who have down pat their systematic theological debating points as they relate to controversies differentiating them from others, but who don't know the actual words and narratives of Scripture except as they relate to their preferred controversies. I have heard a very well-educated Christian outraged by a pastor praying "Jesus, who is the propitiation for our sins and not for our sins only but for those of the whole world." This hearer said to those around him, "What was that Arminian prayer?" Wherever you are—if you are at all—on the Calvinist-Arminian skirmishes—the point is not whether there's anything wrong with Arminianism, but that this is a direct quotation of 1 John 2:2.
I have likewise heard Christians call virtually word for word citations of the prophets on justice as "Marxist" or citations from Ephesians 3 as "critical theory." I have heard passing references to the direct wording of Ephesians 5 evoking outrage in Christians calling them "patriarchal" or the direct wording of Galatians 3:28 or similar passages as "feminist."
What's the answer to this? Well, this sounds like a pat Sunday School answer, but I think the answer is more pat Sunday School experiences. We need to be, both individually and congregationally, immersed in the Bible. That requires time both in the broad sweeps of the biblical stories and in the small details. And that means not simply focusing on the Scriptures that we believe are applicable to our current situation—or to a "worldview" response to some current controversy—but to all of Scripture, even—maybe especially—the parts we don't yet see how they are relevant to us.
That's how a people are shaped by a Word.
The outside world will still misunderstand us. That shouldn't offend us, but should instead give us an exciting opportunity to bear witness to a Scripture we are to carry as news and as good news.
—
I'd love to send more content like this to your inbox every Monday. Subscribe to Moore to the Point here.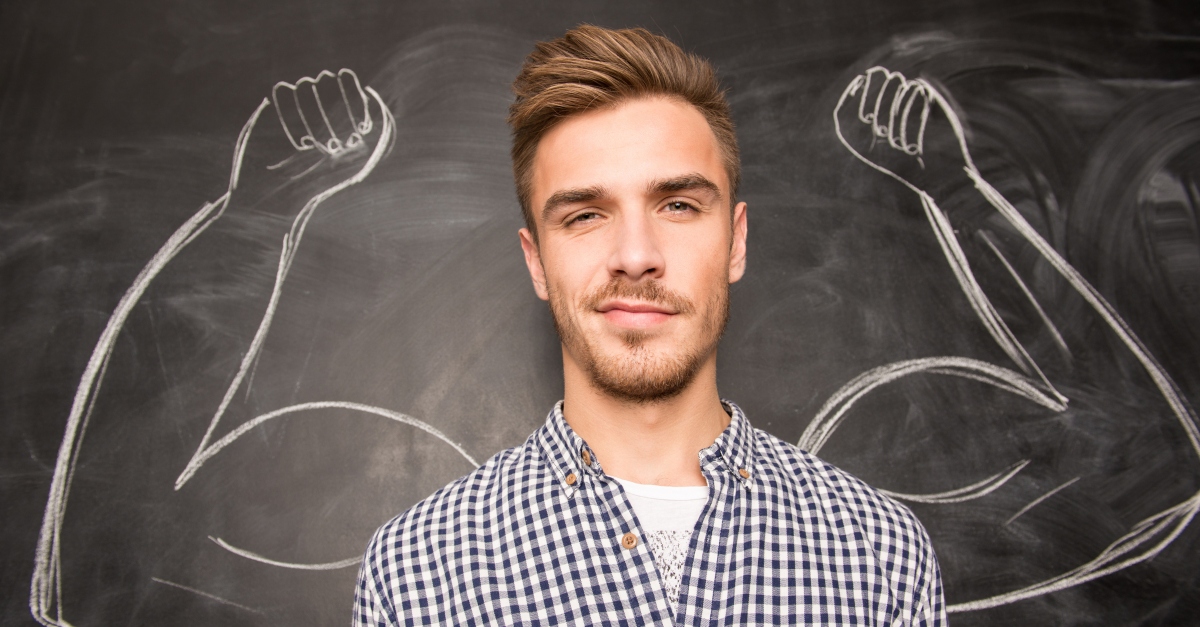 Photo Credit: ©GettyImages/Deagreez
Many of you are familiar with the controversy erupting over television commentator Skip Bayless' comments about Dallas Cowboys' quarterback Dak Prescott disclosing that he was treated for depression coinciding with the death of his brother by suicide. After the inevitable blowback, Bayless sought to clarify his remarks but didn't apologize for them.
Bayless criticized Prescott for revealing his struggles with depression because Prescott is supposed to be a leader, and shouldn't reveal "weakness" in front of the team he was to lead. "If you reveal publicly any little weakness, it can affect your team's ability to believe in you."
That makes perfect sense in a social Darwinist world, in which "survival of the fittest" means that human beings should adapt, like puff lizards, to pretending to be strong in moments of vulnerability.
But it is a complete contradiction of the gospel of Jesus Christ.
I am not so much interested in this opinion in terms of sports commentary—especially since the immediate reaction shows how out of touch Bayless' views were with the NFL and with ESPN, among others. But I'm more worried about how this mentality so often shows up in terms of Christian leadership—and how that mentality destroys.
Over the past couple of years, I have seen several people that I respect and love in Christian ministry die by suicide. I have seen many, many more walk away from the ministry to which they were called, forever. And every single day I talk to many others who are just barely holding on.
In every single case, one of the greatest contributing factors was the pressure to pretend—allegedly for the sake of the "ministry"—to be "strong" where they were weak, to be "happy" where they were grieving.
Whether anyone explicitly told them this or not, they received the message that vulnerability must be covered over, unless someone thinks they were failures. After all, people are drawn to "winners," not "losers." And so many, trying to serve the people they were called to serve, did what they thought was their duty—and pretended.
Pretend strength is the gospel of antichrist.
This mentality—of pretend "strength" as an aspect of leadership—is not only out of step with the gospel of Jesus Christ, it is, in fact, a completely different gospel—the gospel of antichrist.
From the very beginning, God created human beings—even before the Fall—to see their creatureliness and dependence. Human beings were fed, after all, by God. They were not self-sufficient deities, but "frail children of dust, and feeble as frail."
The Serpent of old is the one who told them to pay no attention to that vulnerability. Eat, the snake said, of the Tree of the Knowledge of Good and Evil, which has been forbidden to you, so that you can gain freedom from vulnerability. "You will not surely die," but instead, "you shall be as gods."
This sort of animalistic strength of fallen humanity is pictured in the boasts of Lamech—"I have killed a man for wounding me; a young man for striking me. If Cain's revenge is sevenfold, then Lamech's is seventy-seven fold" (Gen. 4:23-24). It continues in the life of Pharaoh and Nebuchadnezzar and Belshazzar and Herod—all of whom postured with their power, and were brought down in their so-called strength by God.
The evil king Rehoboam boasted, "My little finger is thicker than my father's thighs" and "my father disciplined you with whips, but I will discipline you with scorpions" (1 Kings 12:10-14).
But God did not bless this. Why? It was so different from the starting point of Rehoboam's father Solomon—who said "I am but a little child. I do not know how to go out or come in…Give to your servant therefore an understanding mind to govern your people, that I may discern between good and evil, for who is able to govern this your great people?" (1 Kings 3:7-9). It pleased the Lord that he asked this (1 Kings 3:10).
The endpoint of the biblical story pictures the same reality.
The Beast of the Apocalypse appears to be invulnerable—a mortally wounded head is healed "and the whole earth marveled as they followed the beast" (Rev. 13:3). The people in thrall to this sort of human "strength" said to themselves, "Who is like the beast, and who can fight against it?" (Rev. 13:4). And yet, the power behind that theatrical strength was, once again, the same old Reptile we saw at the start of the Bible (Rev. 13:4; 12:9).
The way of Christ, on the other hand, is pictured—as everywhere else in the Bible—in terms of the greatest depiction of "weakness" any power could muster—that of the cross.
The crosses of the first century depicted the power of the Roman Empire—who could fight against it?—and the despicable weakness of those pinned to them. That's why the Gospels detail for us the ridicule Jesus experienced on the cross. The "King of the Jews" above his head was a sarcastic taunt. From the cross, when Jesus uttered the words—"My God, my God, why have you forsaken me?," the crowds taunted, "If you are the Son of God, come down from the cross" and "He saved others; he cannot save himself. He is the King of Israel; let him come down now from the cross, and we will believe in him" (Matt. 27:39-44).
Jesus' posture, though, was divergent—a sign of contradiction to the gospel of pretended strength.
How different Jesus' speech was—on the way to the cross and on the way from it—from that of what the world expects of swaggering invulnerability. As a matter of fact, Simon Peter initially demonstrated the same sort of counsel that Skip Bayless and many leadership "experts" of the present era would give.
When Jesus spoke of his coming crucifixion, Peter rebuked him, no doubt thinking that such talk would "demotivate the troops" and "squelch morale."
And yet, Jesus wanted precisely that kind of disillusionment, because the cross was, in fact, the way he came to walk. And those who followed him, must give up the Way of the Beast and walk the Way of the Lamb. That's why Jesus said to Peter, "Get behind me Satan!" (Matt. 16:23). Jesus recognized this for what it was, even when Peter didn't, and what he saw in it was reptilian, not redemptive.
The life of the Christian, Jesus says, is about carrying his cross.
It is impossible to swagger with a cross on one's back.
That's why the Apostle Paul—while refusing to discuss his transcendent mystical experiences in the heavenly places—took every opportunity to "boast of the things that show my weakness" (2 Cor. 11:30). In fact, Paul did just that—speaking of his pleading with the Lord to remove from him a thorn in the flesh. Did this weakness cause people to question his leadership? Emphatically yes. But that was just the point. Paul is not a primate seeking to establish dominance in the wild, but an emissary of the crucified Christ. So Jesus said to him, "My grace is sufficient for you, for my power is made perfect in weakness" (2 Cor. 12:9).
Paul, then, not only endured weakness, but testified of it gladly because in it "the power of Christ may rest upon me" (2 Cor. 12:9). And so: "For the sake of Christ, then, I am content with weaknesses, insults, hardships, persecutions, and calamities. For when I am weak, then I am strong" (2 Cor. 12:10).
A devilish view of strength—popularity, jocularity, thriving all the time—might motivate people seeking that sort of carnal power to think, "I want to be more like this person, if I just work harder." But what we are called to do is to lead people to know, "I want to follow the One this weak, burdened, dying sinner knows—the Lamb who takes away the sins of the world."
Those are two very, very different realities. Contrast then, the writings of the Gospels—the way they depict the weaknesses of apostles who testified to those truths—to, say, the depictions of self in the Stoic writings of the time, much less the annals of the Roman leaders.
Maybe you are feeling your weakness right now. Maybe you are downhearted or crushed or lonely or afraid that you don't have the strength to keep going. Depending on your situation, there are a variety of different things for you to do. You need those who can help hold up your arms (Exod. 17:12).
But here's what you shouldn't do—play the part of an invulnerable hero, for fear that people will take advantage of you if you admit to weakness. When someone says that to you—or when your own heart says that to you—know that what you hear talking is leading you somewhere other than to the One who stands at the side of the Father with nail-pierced hands and a spike-torn side.
Malcolm Guite, reflecting in his poem "The Christian Plummet" on George Herbert's "Prayer," writes about someone feeling as though they are "thrown overboard" and are sinking, and this is how he describes it:
But Someone has their hands on your long line,
You sound for them the depths they sail above,
One who takes Jonah as his only sign
Sinks lower still to hold you in his love,
And though you cannot see, or speak, or breathe,
The everlasting arms are underneath.
The sign of Jonah, not the mark of the Beast. The everlasting arms, not the arm of the flesh. The way of the crucified, not the way of the self-confident.
Maybe some cowboys may pretend to be invincible where they should acknowledge dependence. Good Shepherds never do.
This post originally appeared in my weekly newsletter, Moore to the Point. You can subscribe for free to receive it every Monday.