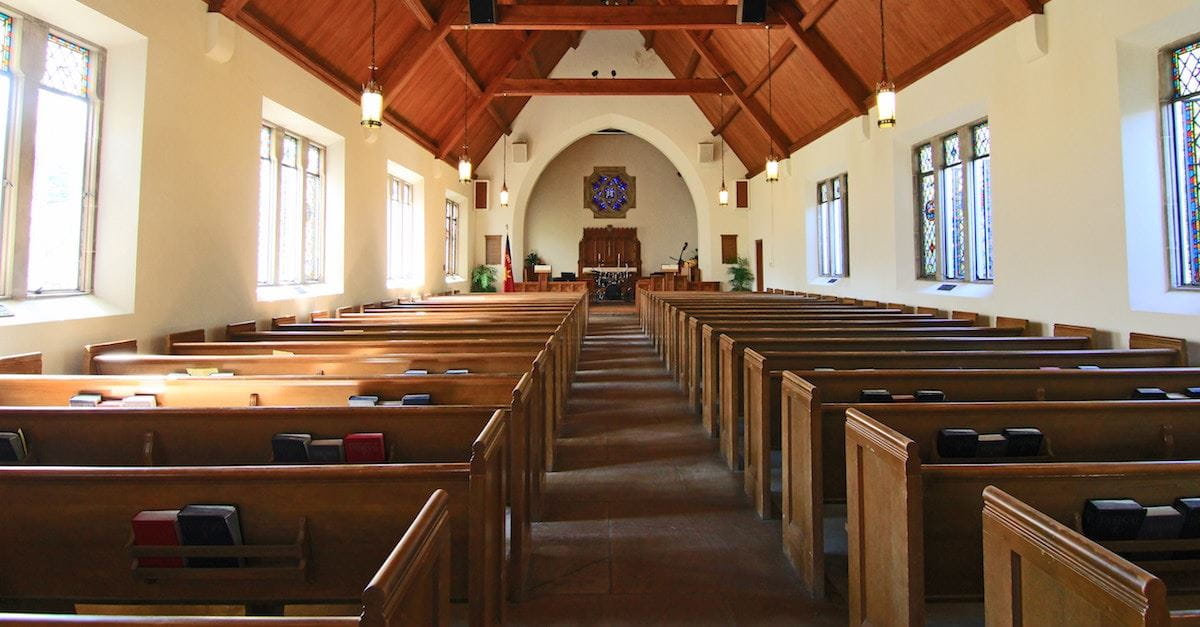 This morning's edition of the Houston Chronicle features a major investigation into church sexual abuse in Southern Baptist contexts, looking at the harm done to over 700 survivors, including children as young as three years old. The report also details over 200 offenders who were convicted or took plea deals, demonstrating how a shocking number returned to ministry to abuse again. The report is alarming and scandalous, the courage and grace of these survivors is contrasted with the horrific depravity of those who would use the name of Jesus to prey on them. So how should Christians think about this latest revelation?
The first is to see with clear eyes what is before us. Some have ridiculed this concern as being some irrational sweep into a secular #MeToo moment, implying that the problem is "political correctness" over an issue that is no real problem within church life. Others have suggested that the church should not concern itself with questions of "justice," and that preaching the gospel itself will resolve matters of injustice. Others have implied that the horrific scandals we have seen in the Roman Catholic church are due to the theology of Catholicism, the nature of a celibate priesthood and so forth. All of these are not only wrongheaded responses, but are deadly dangerous both to the lives of present and future survivors of these horrors and to the witness of the church itself.
Seeing Sexual Abuse for What It Is
All rape and sexual exploitation is evil and unjust. Sexual abuse is not only sin but also a crime. All of it should be prosecuted in the civil arena, and all of it will be brought before the tribunal of the Judgment Seat of Christ. But nothing is worse than the use of the name of Jesus to prey on the vulnerable, or to use the name of Jesus to cover up such crimes. The issue of predators in the church is not a secondary issue, on which churches should brush up merely because of the cultural moment. This is a primary issue, one that Jesus himself warned us about from the very beginning. The church is a flock, he told us, vulnerable to prey. That's why, he said, the church would need shepherds who would know both how to feed the flock with the Word of God and also to protect the flock from predators who would tear them apart (Jn. 10:10-14). The Holy Spirit warned us expressly that some would infiltrate the church to carry out their sexually violent depravity (2 Tim. 3:1-9; 4-13).
The sexual abuse of the vulnerable is satanic at its very root, and, just as in the beginning of the cosmic story, the tools the devil and those who carry out such horrors use are twisted versions of the very words of God. How can these predators be back in churches, sometimes just moving down the street to another congregation, to prey again? Often, they do so by appealing to some perverted concept of God's grace. "God can forgive anything," they say. "Look at King David." In so doing, these persons co-opt even the gospel itself (or, at least, a cheap, unbiblical version of it) as cover for their crimes. As the Apostle Paul said of such madness, "God forbid." If your understanding of the gospel means that rapists and sexual offenders still have access to those who can be harmed, you do not understand the gospel of Jesus Christ.
Moreover, in many contexts, church life has fueled the undue shame of the survivors of such abuse. Again, from the beginning, the devil seeks to shame the innocent into hiding, and to cover up the crimes of the guilty. Many survivors feel as though they have committed sexual immorality, or that they are somehow at fault for "tempting" church leaders to abuse them. This is a scandal crying out to heaven. The church's message to survivors should be a clear communication that they are those who have been sinned against, not those who have sinned, that they are not troublemakers in the church but those who are helping the real "trouble" to come to light. Sexual predation thrives on criminals counting on those they've harmed hiding in shame. When churches don't combat this, we are in active cooperation with the works of the devil.
Dealing with Sexual Abuse
Sexual abuse is a sin against God and a crime against the civil order. In every case, if there is suspected sexual abuse of a child the church should report the incident to the civil authorities. With the sexual assault of adults, the church should provide a refuge for survivors and should walk with them towards involving the authorities and bringing perpetrators to justice. In all of this, the church should deal openly with what has happened in the church while caring for all those who were harmed. No one who has committed such offenses should ever be in any ministry arena where such could even conceivably happen again.
Moreover, church autonomy is no excuse for a lack of accountability. Yes, in a Baptist ecclesiology each congregation governs its own affairs, and is not accountable to anyone "higher up" in a church system. And yet, the decisions a church makes autonomously determine whether that church is in good fellowship with others. A church that excuses, say, sexual immorality or that opposes missions is deemed out of fellowship with other churches. The same must be true of churches that cover up rape or sexual abuse.
What specifically does this look like in a church context? Our denomination now has a Sexual Abuse Presidential Study Group assigned with investigating all options and reviewing what other denominations and groups have done to keep track of abuses, while hearing from law enforcement, psychological and psychiatric experts, survivors, and many others.
Our approach is seeking to encourage policies and practices that protect children and the vulnerable from sexual abuse in autonomous but cooperating churches, all the while promoting compliance with laws and providing compassionate care for those who have survived trauma. True, we have no bishops. But we have a priesthood of believers. And a key task of that priesthood is maintaining the witness of Christ in the holiness and safety of his church. That means training churches to recognize sexual predation and how to deal with charges or suspicions when they emerge, and equipping churches to stop the pattern, in their church or from their church to others.
Faithful churches that have handled these well, and there are many, should rekindle their commitment, and should be models for others. Faithful Christians should lament this awful scandal, and should refocus our commitment that the churches should be safest places in the world for vulnerable people. Yes, we need godly sorrow, but the kind the Apostle Paul said produces repentance and leads to salvation (2 Cor. 7:10). 
We should see this scandal in terms of the church as a flock, not as a corporation. Many, whether in Hollywood or the finance industry or elsewhere, see such horrors as public relations problems to be managed. The church often thinks the same way. Nothing could be further from the way of Christ. Jesus does not cover up sin within the temple of his presence. He brings everything hidden to light. We should too. When we downplay or cover over what has happened in the name of Jesus to those he loves we are not "protecting" Jesus' reputation. We are instead fighting Jesus himself. No church should be frustrated by the Houston Chronicle's reporting, but should thank God for it. The Judgment Seat of Christ will be far less reticent than a newspaper series to uncover what should never have been hidden.
Photo courtesy: ©Unsplash/DebbyHudson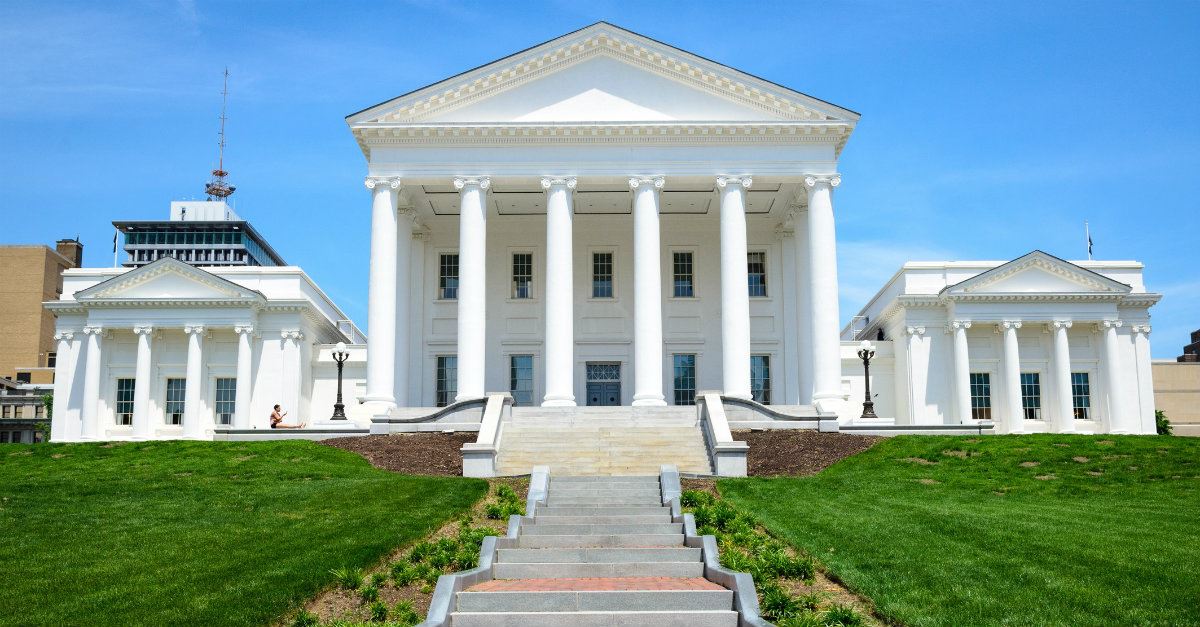 The scandals around Virginia Gov. Ralph Northam are, of course, virtually everywhere in the media atmospheres around us. The governor first sparked alarm with his comments on late-term abortion/infanticide, arguing that a born-alive infant would be "kept comfortable" while the doctors and family decided next steps. Then, reporters found a yearbook from his medical school with Northam depicted either in blackface or as a Ku Klux Klansman. Many—on both the political Right and the political Left—are calling on the governor to resign. I agree with that call. Still, we shouldn't let this moment pass by without sensing the underlying crisis. Abortion culture and racial injustice are not two separate impulses. They are one.
Both seek to make invisible the vulnerable neighbor one's group wishes to sacrifice for their own ends. Both use a spectrum of ways to get around the human conscience, which, when functioning, would recoil at smothering a baby on a table or lynching an African-American man. At one spectrum, there's making the inconvenient neighbor invisible through euphemism. We can speak of "choice," without speaking of what's being chosen. We can speak of terminating "pregnancies" without asking, "pregnant with what?" We can act as though we don't understand what's being said when people use racist themes and memes and sometimes even flags in order to use racism without being directly implicated in it.
And then, there are times when both aspects of this impulse are working with consciences seared enough to be direct. Gov. Northam in his comments about late-term abortion didn't speak of clumps of cells or of embryos or fetuses but of "infants." Earlier, when New York passed a law similarly removing all protections from late-term infants between womb and the air outside the birth canal lawmakers cheered their legislation, and the governor lit up a building in celebration. Likewise, often on questions of racial injustice the euphemisms are often unveiled directly, with, for instance, the white supremacists and Nazis marching with Tiki torches through Charlottesville.
Both of these aspects are rooted in the counter-Christ idolatry that sees human dignity and lives worth living defined by power. And that power is always defined by those who have power. This is the spirit of Cain (1 Jn. 3:11-15). When we encounter this spirit, we should call it what it is. We shouldn't look around to see if the crowd around us will give us permission to serve the vulnerable neighbor before us, whether that neighbor is unborn, elderly, poor, racially oppressed, sexually assaulted, an immigrant, a refugee.
The tribal permission-seeking can be seen whenever racial injustice is mentioned—in terms of personal attitudes or structural systems—and those with racially uneasy consciences say, "Well, what about abortion? That's a bigger issue." It can also be seen when others, with equally uneasy consciences, speak directly and rightly to issues of helping children but then suddenly go quiet when the child is surrounded in amniotic fluid. We speak coherently on one set of issues, defined as "safe" by our "tribe," and go silent on those that don't. When questions come out about the issues one's "side" doesn't want to address, even when those are rooted in the very issues of human dignity and solidarity being trumpeted by that side, one is told not to "distract" from the main issue. That, being interpreted, is the message "Don't go outside the lines the crowd around you has set because it will upset our political or social or economic interests." That itself is a manifestation of the power-as-dignity idolatry. Both are of the reign of death.
For those of us who are followers of Jesus Christ, his lordship means that we don't pick and choose who what he defines as justice. We don't get to tell him what "neighbor" or "person" or "relevant issue" means. His voice says "Come, follow me." He doesn't adjust his definition of justice to our ideological "tribes," especially as they seek to make invisible whatever image-bearers are inconvenient to their movements.
Abortion and racial injustice are alike an affront to human dignity, and to the image of God. We should say so, in every context, whether favorable to "our side" or not, because our lives are lived not by the approval of the crowd but before the face of God.
Photo courtesy: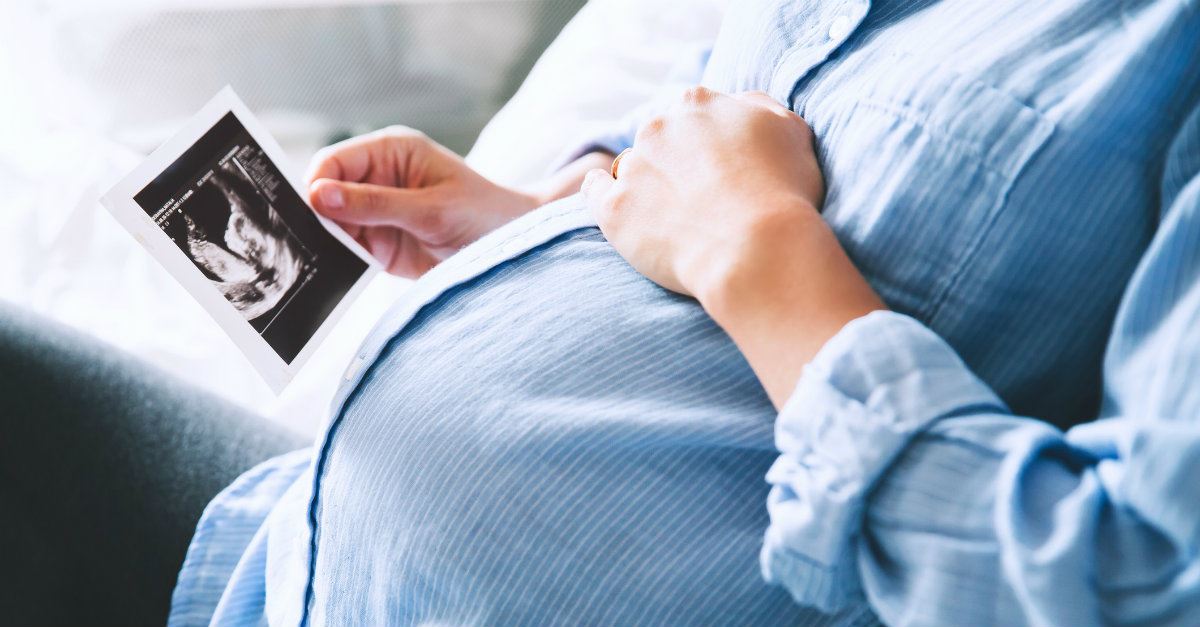 Many were alarmed and dispirited by footage this week of raucous cheering in the New York State Senate chamber. The "Happy Days Are Here Again" sort of celebration wasn't for a bill to guarantee health care or repair roads or to reform the government. The applause and laughter was instead for a bill to remove any protections as persons from unborn children at any stage of pregnancy. While this video does indeed tell us much about the culture in which we live right now I actually think another piece of footage tells us more.
A few weeks ago, I watched an episode of a video series in which children ask questions of an adult. One episode featured an adult who was a mortician, for instance, in order to talk about death and grieving. This particular episode was a conversation between children and a woman who has had an abortion. What struck me the most is that it was a kind of Sunday school.
As someone who believes strongly in Sunday school, I've always bristled at the use of the term "Sunday school answer." I get what the term is meant to imply: a shallow, surface-level answer that is given by children because they know what the adults around them expect. An old pulpit cliché would often talk about the Sunday school teacher who, about to tell a story about a squirrel, asked children what was furry, with a bushy tale, climbed trees, and stored up nuts for the winter. One child is said to have replied, "I know the answer is 'Jesus,' but I'm just trying to figure out how to get there." The point of the cliché is that there's a real answer, but then there's the answer one is supposed to give.
That's what appears to have happened in this interview between the abortion-rights activist and the children. The children seem to be trying to give the "right" answer. One says that abortion is okay, as long as it for "good reasons." This answer is obviously the wrong one, as the adult seems to chastise him for differentiating between "good" reasons and "bad" reasons. Children keep using the word "baby" in reference to the "choice" that abortion is supposed to be about. The activist, whenever encountering some moral hesitation about abortion, asks the children whether their families are religious, as if to explain some irrational repression. The children seem to be trying to find what it is the adults want them to say, but there are some moral realities they can't help but bump into along the way.
That's both the good news and the bad news for those of us who believe in human dignity and the protection of human life, regardless of age, size, or vulnerability. In order to see the realities around us, we must have a thick Augustinian vision of both human createdness and human fallenness.
The fallen nature of humanity is evident. Who could cheer the potential to stop the beating hearts of children who are, in some cases, just weeks away from birth? And the closer one gets to the issue, the more one sees just how blinded by injustice people can get. Some who claim to be about protecting the weak from the strong are able to nonetheless completely ignore those, the unborn, who are politically unpopular in their tribe. And others, who are allegedly "pro-life," are sometimes viciously antagonistic to the lives of others who are similarly politically unpopular in their mirror-image political tribes. The culture of death means that life is valued in terms of its power, and that is far deeper, and more dangerous, than just a momentary culture war.
If all we could see was the psychic wreckage of the Fall, we would be tempted toward despair, not only about justice for the unborn but about every aspect of the call for justice for the weak, a call for justice mandated by the life of Christ himself (Ps. 72:1-14). But the Fall is not the end of the story, nor is it the beginning.
People are created in the image of God, endowed not only with certain unalienable rights, as Mr. Jefferson correctly put it, but also with consciences that, in moments when not protected by the sin nature, can perceive the goodness of creation and the inevitability of judgment (Rom. 2:15-16). We speak about those the world doesn't want to hear about—whether they are unborn children or abused women or neglected elderly or scapegoated migrants—not because we are "winning" on the issue at the moment, but because we must speak, conscience to conscience, with Judgment Day in view.
A sense of God's creation keeps us from despair. A sense of the human Fall keeps us from triumphalism. In holding both together, we see the City of God and the City of Man together, one hurtling toward death, but the other Marching to Zion. Some of the consciences cheering on abortion, or slavery, or racism, or a multitude of other ghastly injustices may well be turned around, and may in good time lead in the cause of life and dignity and justice. Others will not. But whether we "win" or "lose" in the short-term, we see the full picture. We know, as Father Zosima put it in Dostoevsky's Brothers Karamazov, "Your work is for the whole; your deed is for the future."
The pro-life, pro-human dignity work is a long arc, and the more people know what we are talking about, the more will oppose it. We speak still, and, ultimately, we win. I suppose what I mean to write here is a Sunday school answer, one that is both true and beautiful.
I know the answer is "Jesus." We're just watching to see how to get there.
Photo courtesy: ©Thinkstock/NataliaDeriabina