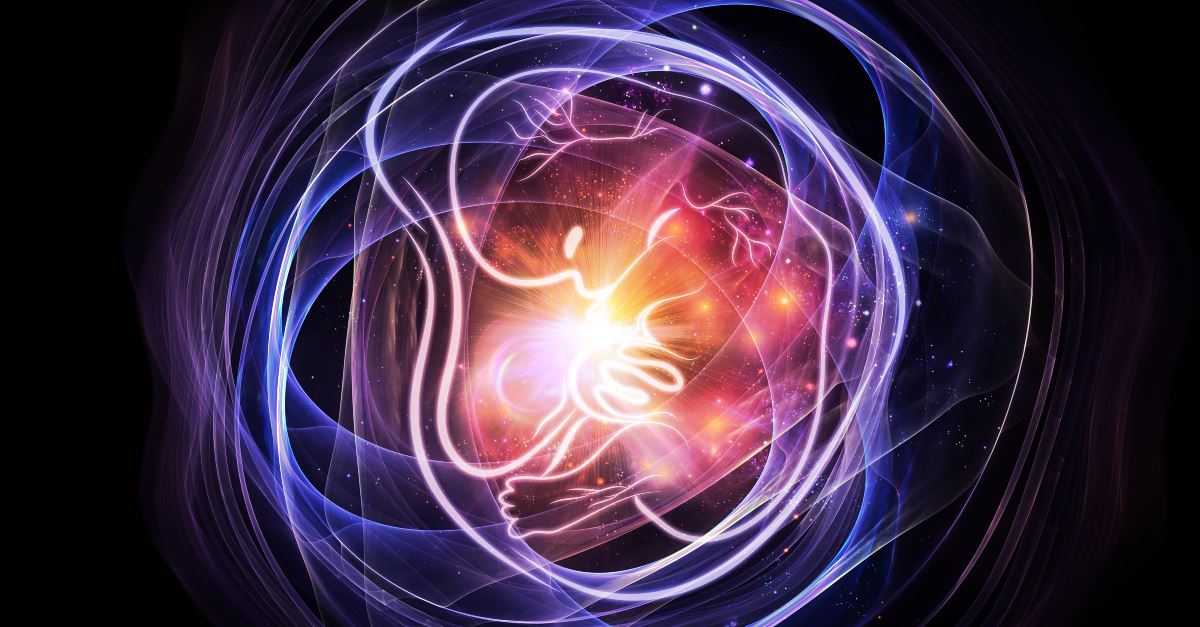 At a meeting with some fellow ministers to discuss pro-life issues, I watched a clip of a film, taken in utero, of a six-week old unborn baby. I was in awe as I watched the little fellow moving his hands and feet, even rubbing his face. Contrary to the "blob" imagery so many Americans assume about our neighbors in the womb, it is very easy to see these days that these unborn boys and girls are not only human in abstract biological terms, but they also look human.
What does it mean that we are created 'in the image of God?'
Christians often disagree about what the Scripture means when it tells us we are created "in the image of God" (Gen 1:27). Is the image rational? Moral? Dominion/kingship? Or, as I believe, does it entail all of the above? But what about your body? Is this part of the image of God at all?
Philosopher Stephen Webb raises this issue in a review of Richard Middleton's The Liberating Image: The Imago Dei in Genesis 1, in the July/August 2006 issue of Books and Culture. Webb looks at Middleton's argument that the dismissal of the body doesn't result in a dualistic anthropology. It seems obvious to Middleton that the image is something other than bodily. Webb asks whether this dismissal is too hasty. Webb writes:
"The image of God makes little sense in the Old Testament context, where it is mentioned explicitly only three times (Genesis 1:26-27; Genesis 5:1; and Genesis 9:6). If we are to rescue it from hopeless obscurity, it must be taken both literally and christologically.
Our bodies look like they do because God decided from eternity to become incarnate in Jesus Christ. Simply stated, we are like God because we are like Jesus. Our bodies are not an accident of evolution any more than the Incarnation is a divine afterthought to the Fall. God did not become incarnate in order to look like us."
Webb is partially off-base, I think. We don't need to "rescue" the divine image from "hopeless obscurity." The traditional views of the image (almost all of them) have strong basis in Scripture. As Carl F.H. Henry once noted in his God, Revelation and Authority, the functional ruling aspect of the image presupposes morality and rationality, because an immoral, irrational rule is Pharaoh-like, not godlike.
But Webb is right to question whether we are too quick to dismiss a bodily aspect of the image. This doesn't mean Mormonism, or any other concept of a God with "body, parts, and passions" (as the Westminster Confession's article 2.1 puts it). It could mean, however, what Webb is getting at in this article.
Jesus is the prototype of the image of God.
He is the "image of the invisible God" (Col 1:15 HCSB). Could it be that our arms point to the uncreated reality of the power of God, our eyes to the sight of God, our ears to the God who hears? And could it be that Adam, and all of us after him, are designed after the architectural blueprint of the incarnate Christ?
The New Testament, after all, grounds the full recovery of the image in the believer as our being "conformed to the image of His Son, so that He would be the firstborn among many brothers" (Rom 8:29 HCSB).
According to the New Testament, the mystery of everything is hidden in Christ. He is the reason all things that exist were brought into being (Eph 1:10; Col 1:16). Paul tells us the mystery of the male/female union of Genesis can now be seen in God's everlasting purpose of a union between Christ and the church (Eph 5:31-32).
The Bible also tells us that in the Incarnation Jesus shares "flesh and blood" with his "brothers," a crucial aspect of our redemption (Heb 2). Maybe the spiritual, invisible Father God designed a flesh and blood body for His only begotten Son, a body that would reflect something of the glory of God, and then designed Adam the man of the dust to look like that.
We might not agree exactly on what the image of God entails biblically.
But we can agree that God designed human bodies to look like this for a reason.
When we see the bud-like arms of one the world calls an "embryo," we feel sympathy, because we know he or she is one of us. That's why so many would rather look away.
That's also why the Nazi propaganda caricatures the physical characteristics of Jewish people as so different from those of the "Aryan" race, and why Ku Klux Klan literature tries to picture African-Americans as looking more like animals than like human beings. It is easier to hate those we don't recognize as sharing our image.
That's why the New Testament makes clear that humanity is of "one blood" (Acts 17:26).
And it is why James points out that cursing one made in the image of God is at the core of demonic hatred (James 3:9). Human beings don't simply share a theoretical humanness with all the rest of humanity. They are built after the model of a Jewish carpenter. The perfect image of God we will one day see in the glorified Christ will share with us fingernails and a blood type and eyelids and DNA. He'll wipe away the tears from our eyes, and He'll do so with hands, hands that look like ours.
And one can imagine there may be a couple of anti-Semites in line for the White Throne Judgment whispering in horror about "how Jewish" the King looks.
Jesus says that when we serve "the least of these, my brothers," we are serving him (Matt 25:40).
Maybe some of this is more "bodily" than we ever thought. Maybe that's why it takes such a callous heart to look at the videotaped "embryo" rubbing his face with a small, stumpy hand without recognizing a little brother there.
Photo Credit: ©GettyImages/agsandrew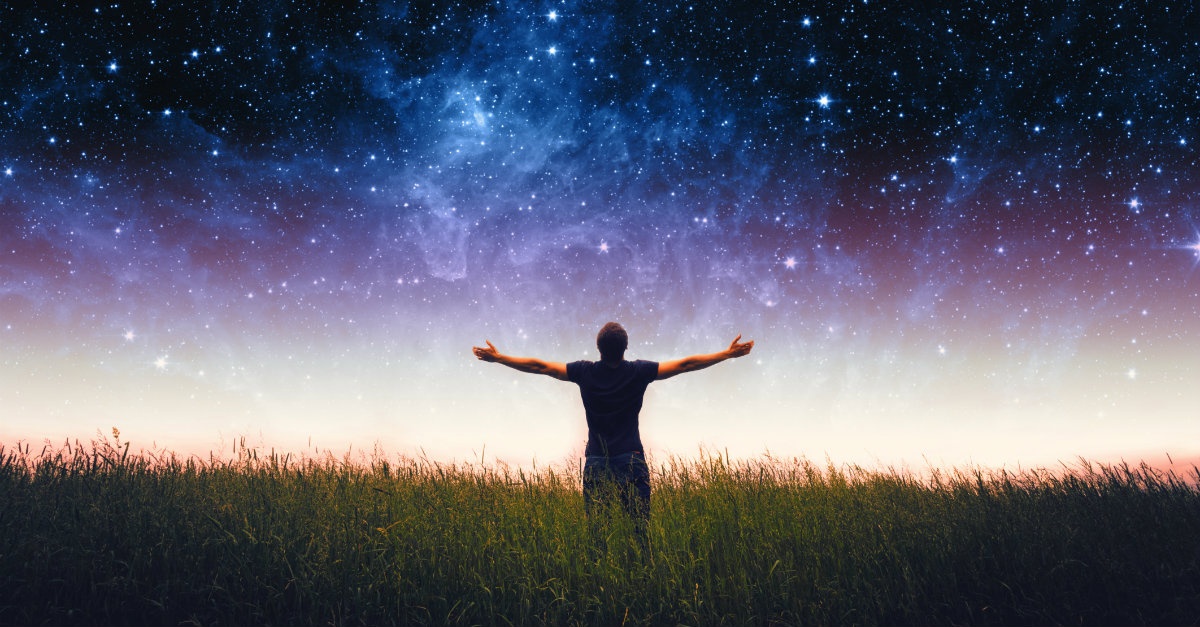 On the PBS documentary series Cosmos, Neil deGrasse Tyson (the heir of Carl Sagan) talked with political commentator (and former Southern Baptist minister) Bill Moyers about the question of whether the universe ought to make us feel small. Tyson says no.
Moyers' question is a good one, especially in light of the series' attempt to show us (rightly, I might add) how much bigger the world around us is than previous generations of humanity could ever have imagined. If our little galaxy is just a pin-point in a vast, swirling universe, then why would I think that what happens on this microscopic rock matters all that much? In the sweep of cosmic space, why would my life have much purpose at all?
Tyson says the universe doesn't make him feel small at all because he sees himself in continuity with the rest of it.
Since his body is made up, ultimately, of the same matter that makes up the star systems, he feels a part of, not diminished, by the cosmos.
Of course, he's partly right. The Scriptures tell us that we aren't fashioned apart from the rest of the cosmos, but were built from the "dust of the ground" into which God breathed into us "the breath of life" (Gen. 2:7). But I don't think that answers the bigger question here.
There's a reason human beings have a tendency to feel small in light of the universe around us, and a more thorough-going materialism doesn't answer it.
After all, a material connection with stardust doesn't a personal connection make.
The universe doesn't know I am here, and doesn't care where I'm going, if the universe is just stuff.
In a Christian vision of the cosmos, the vastness of the universe around us isn't incidental.
God is designing the universe this way to reveal something (Rom. 1:20), something about himself, something about his gospel.
David, king of Israel, felt small when he looked into the expanse of the night sky, a reaction the Scripture considers to be reasonable (Ps. 8:3). The starry scene above made him wonder, "What is man that you are mindful of him, and the son of man that you care for him?" (Ps. 8:4). And David didn't even see a pinprick of what we now see is out there. Conversely, we see only a pinprick of what our descendants may know about what's out there.
The universe is meant to prompt such a response precisely so that this can be met by a revealed word: that humanity is "crowned with glory and honor," and that God has set all things "under your feet" (Ps. 8:5-6).
That reality cannot be seen through the natural order alone. Sure, we can see the dignity of humanity over the beasts and the birds. We recognize our intellect, our moral sense. But what about us seems "crowned with glory and honor" in light of the star systems and black holes light years away from us? We don't yet see all things under our feet, the book of Hebrews tells us, and that's the point.
"But we see him who for a little while was made lower than the angels, namely Jesus, crowned with glory and honor because of the suffering of death, so that by the grace of God he might taste death for everyone" (Heb. 2:9).
The central point of the cosmos is Christology.
All things are summed up in this man, Christ Jesus (Eph. 1:10). Even from the perspective of the territory of Israel, much less the Roman Empire, the background of this man was surprising. God chose the Light of the cosmos to dawn not out of Rome or Athens, or even Jerusalem, but from Galilee.
If the unveiling of Christ was met with a dismissed, "Can any good thing come out of Nazareth?" (Jn. 1:46), should we really be suprised that God, at even the cosmic level, chooses what seems insignificant and tiny to display the paradox of the wisdom and power of God in Christ (1 Cor. 1:20-31)?
The universe is meant to make us feel small, to stand in silenced awe. The gospel, though, tells us that we have purpose and meaning, not by our strength or our power, but because we're hidden in the One who was dead, and is now alive forever, the One for whom every galaxy, seen and unseen, was made as an inheritance.
Photo Credit: ©GettyImages/FotoMaximum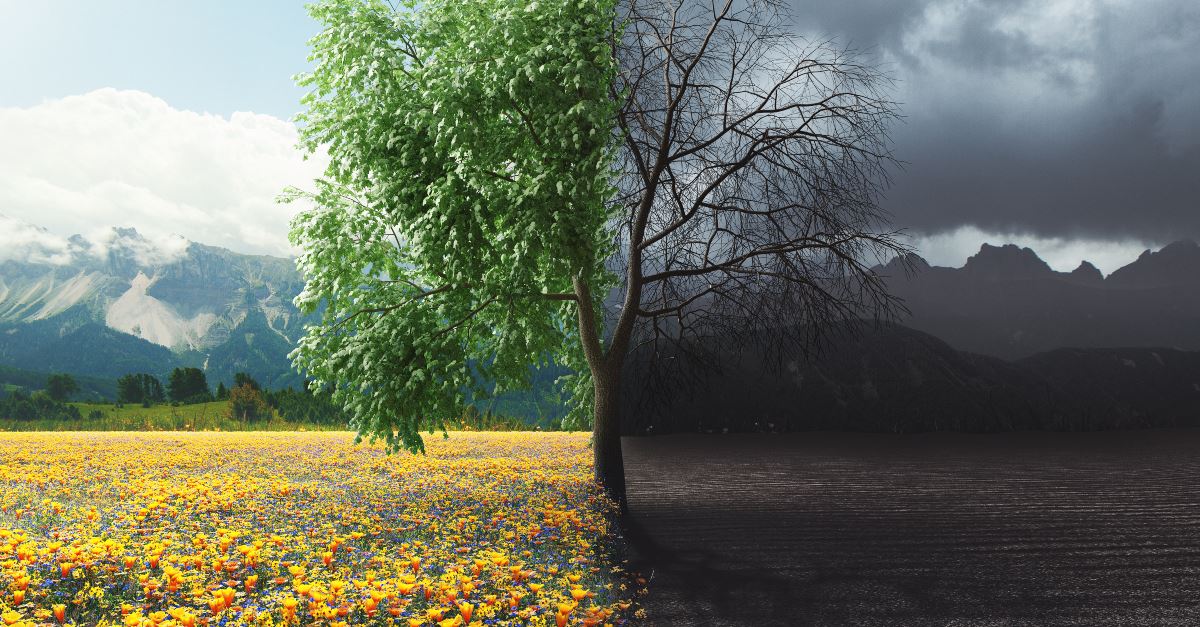 Richard Rorty is not often called upon to diagnose the future of evangelical Christianity. After all, Rorty is a radical neo-pragmatist postmodernist philosopher, a leftist atheist who rejects the idea that there is any such thing as "truth" at all. But the Alliance of Confessing Evangelicals (ACE) interviewed Rorty in their magazine Modern Reformation, and his answers shed light on the way the contemporary academy views orthodox Christianity.
After noting that there is no such thing as "absolute truth," Rorty is quizzed by the evangelicals as to his views on such obvious evils as the Holocaust. But all Rorty can say is that there is "sadism and malice in all of us."
"I don't think the presence of such sadism and malice requires any deep explanations, any more than does the presence of kindness and decency," Rorty observes. "We know what empirical conditions are likely to bring out either, and that is all there is to know about either."
Rorty dismisses his evangelical questioners when they seek to resolve the problem of evil in "the resurrection of Christ and the future restoration of God's creation in him." His gospel, he tells them, is a bit different.
"The only analogue of redemption people like me can offer is a manmade social utopia, in which social conditions are such that kindness is a lot more frequent than malice."
Rorty then offers his advice for Christians—beware theological liberalism. Rorty opines that, if he were a conservative evangelical, he'd be "appalled by the wishy-washiness" of Protestant liberalism's attempt to accommodate the faith to "modern science, modern culture, and democratic society."
Rorty ought to know something about liberalism, and something about manmade utopias.
His grandfather was Walter Rauschenbusch, the liberal Baptist who pioneered the Social Gospel. Rauschenbusch rejected cardinal Christian doctrines on the deity of Christ, the sinfulness of humanity, and the need for personal regeneration, calling instead for the "salvation" of social structures through political activism. Rauschenbusch believed turning Christianity away from a supernatural gospel would "rescue" the faith for enlightened moderns.
But the grandson knows better.
"But since I am a non-believer who is frightened by the barbarity of many fundamentalist Christians (e.g., their homophobia), I welcome theological liberalism," Rorty concludes. "Maybe liberal theologians will eventually produce a version of Christianity so wishy-washy that nobody will be interested in being a Christian any more."
From the declining memberships of mainline Protestantism, it would appear that theological liberals are doing their best to achieve the professor's suggested outcome.
Walter Rauschenbusch is the ghost of liberalism past. His optimistic zeal that human beings could usher in the Kingdom of God was shattered by the tragedies of the twentieth century, tragedies culminating in the evil of the Holocaust.
Richard Rorty is the ghost of liberalism future. He wants no "Kingdom" and he wants no "God." He wants no truth claims at all. And so he can't bring himself to call even the Holocaust "evil."
But there are lessons here for evangelical Christians as well. Liberal Protestants are not the only ones tempted to make Christianity "relevant" by shaving away its hard edges. More and more of us are captivated by the glow of "wishy-washiness" instead of the discomfort of actually having to say something to an increasingly hostile culture. It would do us good to look at the aftermath of such a project.
A conservative author once noted that it was not the liberal he feared. After all, his liberal interlocutor still shared some remnants of a common moral and social heritage. Instead, he said, he feared the liberal's grandchild—when the full ramifications of a disordered worldview would flower into maturity.
Many churches listened to the grandfather. Let's be sure to hear the grandchild—and to run in the opposite direction.
Photo Credit: ©GettyImages/AlessandroPhoto