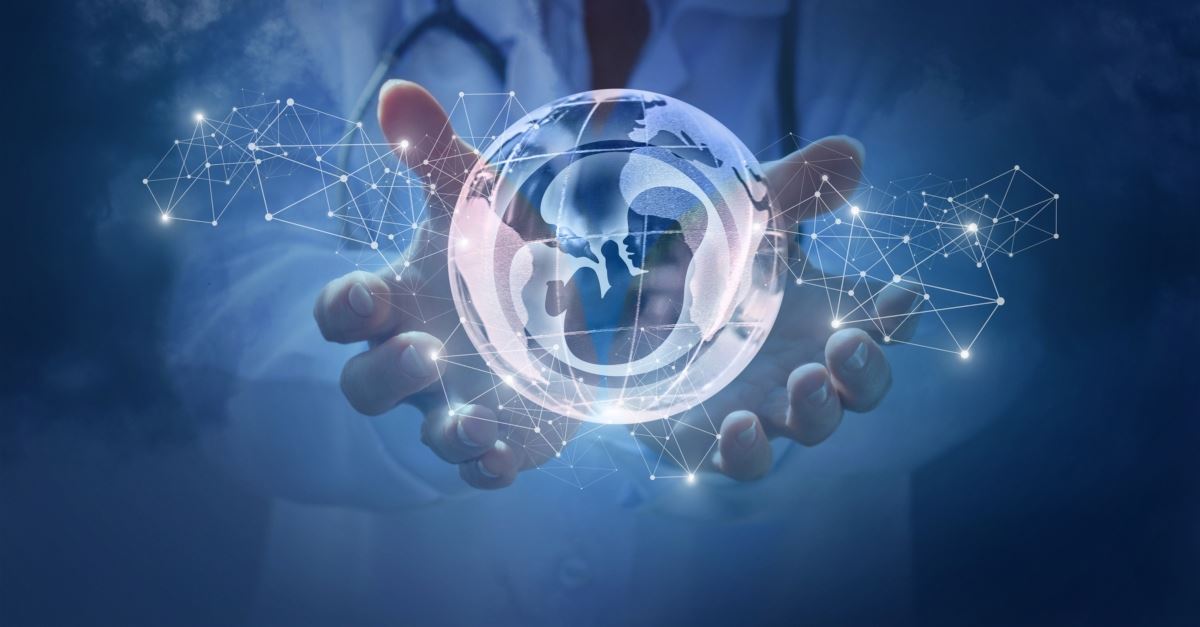 The other day I was making plans for my upcoming wedding anniversary and was thinking of how quickly 25 years have gone by. I was pondering just how much had changed in that time. Just for my own curiosity, I googled "what was technology like" in the year we married.
Looking at an old page about the "exciting new developments" promised for those heady years of the 1990s, I realized that every piece of technology on that list would be something I couldn't have afforded at the time. And every piece of technology on that list would be something that, were I to find it in my house now, I would place in the recycling bin. I could hardly have imagined how what seemed so cutting-edge in my twenties would seem like trash today.
This realization quickly turned into a meditation on babies.
You might, reasonably, ask what the differences between dial-up Internet and the iPhone have to do with babies. But, increasingly, babies are thought of as themselves aspects of technology.
And that's not good news.
For years, when expecting couples are asked if they want to have a girl or a boy, the cliché response is to say, "We don't care, as long as he or she is healthy." Implied in that answer is that all of that, gender and health, is out of the control of the parents, a surprise to be received.
Increasingly, though, these matters will not be surprises at all, but will be technological options for parents as they design their children to meet their expectations and for optimum competitiveness in a brave new world.
We are already seeing alarming moves toward gene editing and performance-enhancements for conceiving children.
Bioethicists have long warned of "designer babies," and the day is getting closer all the time.
Few things have been more of a blessing to families than technology, especially medical technology.
Diseases that would have resulted in death are now easily treatable. Few people die in childbirth. Infectious plagues that could wipe away entire populations are now almost extinct. Because of this, some wonder why we would not continue with technology from treating disease to working to design prenatally children who are smarter or happier than they would be or, perhaps more accurately, than their peers with whom they will one day compete for jobs, for school openings, for social status. Many ask what could be wrong with that.
After all, what parent wants anything less than the best for his or her child?
As is often the case, issues that are not at the forefront of "who's up; who's down" electoral politics or culture wars tend to attract some strange coalitions. This is no exception. For years, one of the most insightful voices of warning on the "designer baby" front has been ecologist Bill McKibben.
McKibben is someone with whom I would have profound disagreements on several things, probably most notably his advocacy for population control efforts and the voluntary limiting of families to one child. Nonetheless, McKibben has been prophetic in noting what advances in genetic engineering and nanotechnology will do to our view of human nature.
In an interview with Hope Reese, McKibben recently returned to this subject, noting not just the social implications of techno-utopian ideas of designing children but also the personal psychological and household implications as well.
"Just think about what's going to transpire when you go into a lab and order up some upgrades for your embryo—maybe regulate their dopamine or try to add a few IQ points," McKibben said. "Then think about what happens when you go back in five years for kid number two and the tech has gotten better. What is your first child now except Windows 8 or an iPhone 6 or something?"
McKibben noted: "One of the absolute side effects of turning people into products is that they become obsolete, which is new for human beings."
He is right.
The move to design babies is indeed a significant move from seeing children as gifts to seeing children as tech.
Technology is good, but technology is quickly outdated and quickly expended. Technology is about tools. We need tools. But technology is only good if it is subservient to something greater, to the mystery of humanity, to human beings who know that our tools may be means to an end but that people never are.
If I live to see my fiftieth anniversary, some day out there in the future, I can only imagine how I will laugh at how old and clunky the technology I have now will seem, including the laptop computer on which I am typing this post.
But I hope to be surrounded then by my children, who will be grown and I pray by then may have children of their own. I hope that, whatever machines or systems are at work around me, that when I look at those babies I don't see technology but mystery, not innovation but grace.
Photo Credit: GettyImages/Natali_Mis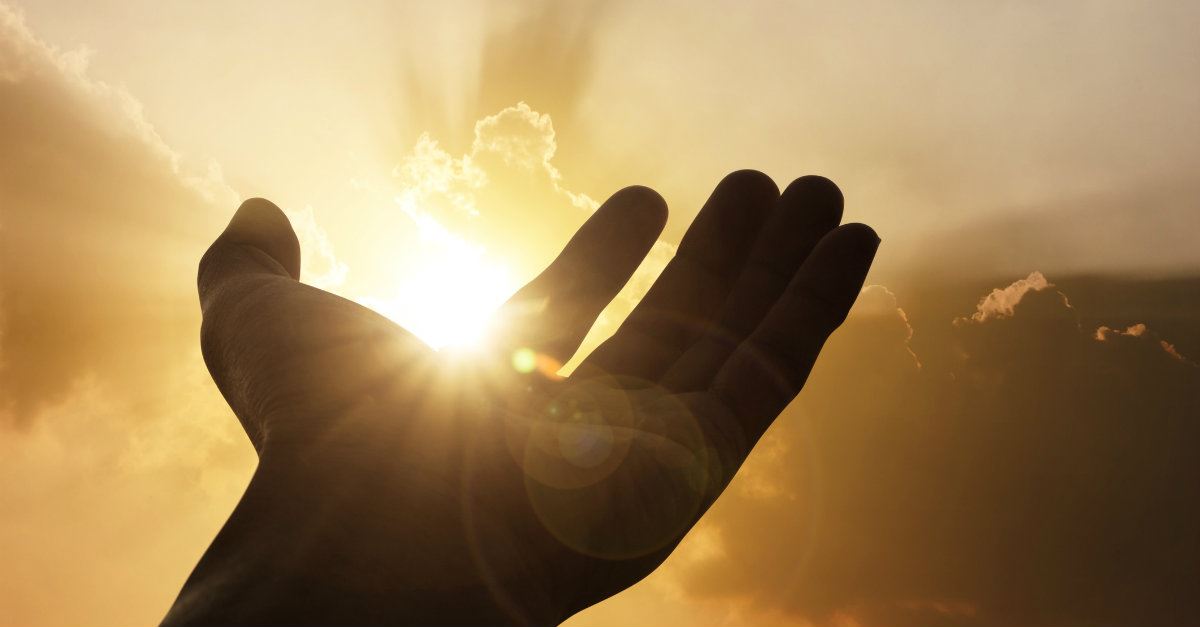 That's the question I've been pondering for months, since reading a line in an Atlantic Monthly article about what we can learn from the last words of the dying. Surveying how many of the dying use similar words—often evoking childhood and family—in their final moments, the author quoted a hospice nurse from a German magazine, about how there was, in this nurse's experience, a common factor among the dying men with whom she worked: "Almost everyone is calling for 'Mommy' or "Mama' with the last breath." 
This struck me because, having been at the bedside of many as they were dying, I've found a similar phenomenon, and not just among men but among women as well. Not always, but often, very often, I will hear someone in their last moments move from talking about various loved ones to crying out for a mother. And, like this article notes, the call is usually with a name of familiarity, of "Mama" or "Mommy." 
This made me wonder, why is this the case? I think we can get some sense of this in the death that all of us who are in Christ have experienced, in union with him, his crucifixion outside the gates of Jerusalem.
The Gospel writers tell us that there before him stood his mother, Mary.
As a matter of fact, some of the last words of our Lord were used arranging for the care of his mother by his disciple John (Jn. 19:26-27). The Gospel writers also foreshadow all along the way his mother's presence at that awful moment. The prophet Simeon tells her in the temple courts, when Jesus was only eight days old, "Behold, this child is appointed for the fall and rising of many in Israel, and for a sign that is opposed (and a sword will pierce through your own soul also)" (Lk. 2:34-35).
How could Mary not have remembered this prophecy as she stood there, perhaps with her own son's blood spattering onto her face, as he writhed in pain before her eyes?
The heart within her was sword-pierced, indeed. 
But as I argued in The Storm-Tossed Family, I think Mary's presence at the cross is much bigger than an incidental detail. Most people familiar with the crucifixion accounts know that Jesus cried out, "My God, my God, why have you forsaken me?" Taken out of context, this can seem to be a cry of utter despair.
This is, though, a lyric from a song, David's song of Psalm 22. Various aspects of this psalm frame the storyline of the crucifixion scene (soldiers gambling for his clothes, no bones broken, etc.). The song is about the anguish of a soul seemingly godforsaken, but the song is not one of despair but of ultimate hope.
And Jesus knew the whole song. 
Psalm 22 says, "Yet you are he who took me from the womb; you made me trust you at my mother's breasts. On you was I cast from my birth, and from my mother's womb you have been my God. Be not far from me, for trouble is near, and there is none to help" (Psalm 22:9-11). 
Even as Jesus' disciples fled from him in shame, he could cite Psalm 22 while looking out from the cross at his mother.
He could see in her an important part of his own personal story.
A story that testified to the faithfulness and loving-kindness of God.
In the moment of his greatest desolation, Jesus could see the invisible outline of God's mercy and presence there in the one from whom, in his human nature, he learned to trust a fathering, nurturing God.
The horror of the scene was not the whole story, the judgment of the Roman Empire was not the final word. He knew that since he was cradled in the arms of his mother. 
Jesus, of course, in his Incarnation and in his atonement, lived out the story of humanity, living a God-pleasing life for the sake of a sin-cursed people.
That life is bookended by a mother.
Perhaps the reason for this is because of the way Jesus pictured dying, as, in many ways, a return to childhood. To Simon Peter, Jesus spoke of Peter's own coming crucifixion by saying "Truly, truly, I say to you, when you were young, you used to dress yourself and walk wherever you wanted, but when you are old, you will stretch out your hands, and another will dress you and carry you where you do not want to go" (John 21:18).
Maybe the way so many think of their mothers—even when those mothers are long deceased themselves—at the hour of their deaths is itself a grace of God—reminding us in our dependence that we were dependent before, and yet we were loved. 
In our culture, Mother's Day is a time in which each of us thinks about the woman who gave us life. As we honor her, perhaps we can remember that we will one day, should the Lord not return before, lay dying. We will carry our cross right to the valley of the shadow of death.
And we just might end this earthly life crying out for "Mama."
Like Jesus, that just might be God's gracious way of reminding us we are not alone, that we are loved and known, even when we cannot help ourselves at all. 
Maybe our crying "Mama" is God's way of showing us where we started...and reminding us that we have a Father, too.
Photo Credit: ©Thinkstock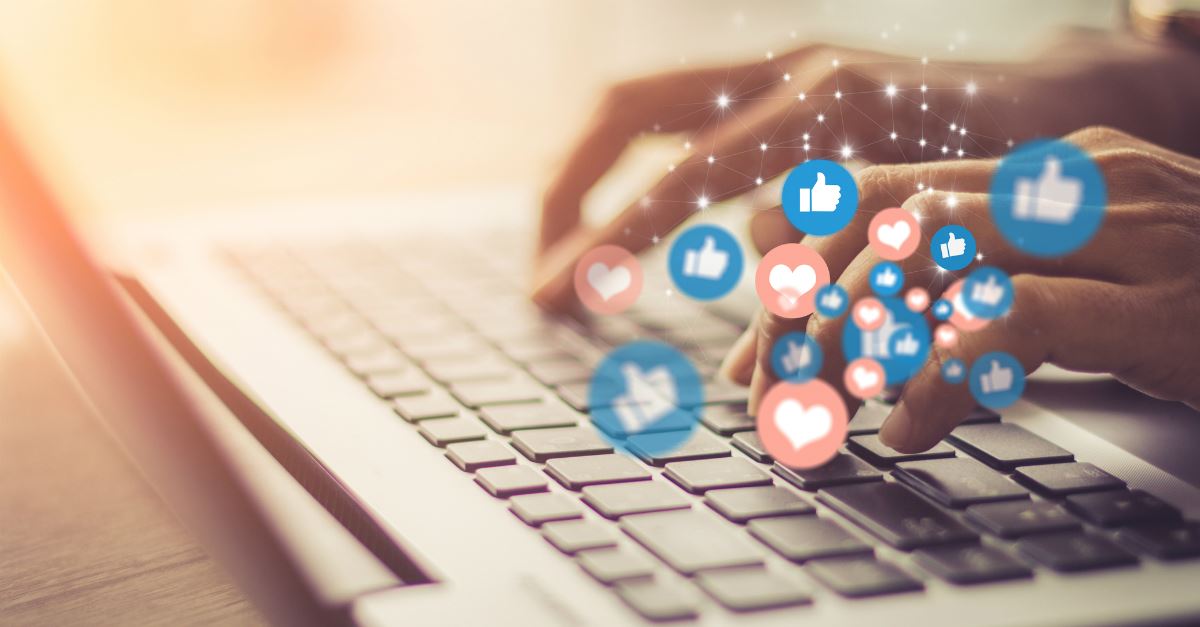 The Washington Post reports that Instagram is testing a prototype in Canada right now that would hide "likes" and views on pictures and videos in order "to rein in competitive tendencies and to make the experience a little 'less pressurized.'" You could still check how many "likes" a post received, but you would have to click through to find such information.
In the same report, Twitter CEO Jack Dorsey acknowledged that his platform was testing a similar scenario on one of their apps. All of this comes as more and more people are recognizing the threat to mental health, especially for young people, that can come with the constant surveillance of likes, retweets, and other signs of approval from people online. 
Why has social media become a search for social approval?
And why does this matter so much to us that it consumes some people's lives?
In a recent issue of the New Yorker, journalist Jia Tolentino wrote that perhaps the primary problem with social media is that "we have allowed social media to make us feel valuable. These platforms encourage compulsive use by offering forms of social approval—likes on Facebook and Instagram, retweets on Twitter—that are intermittent and unpredictable, as though you're playing a slot machine that tells you whether or not people love you," she writes. 
"If I could flip a switch that would allow me to get book recommendations from Twitter and puppy photos from Instagram without seeing how many followers I was acquiring or how many people had liked my posts, I would," she writes. "It would help me waste less time on the internet, and feel less invested in it. Of course, this would not provide me with as many regular infusions of useless dopamine, or make Twitter or Instagram—or the companies that advertise on them—very much money."
One needn't spend very much time with parents of teenagers with heavy social media usage to see how many of them are battling a generalized anxiety specific to social media itself. It's hard enough to be an adolescent, wondering constantly where one fits it and what others think of you, without having a mechanism that purports to show you the answers to those questions with raw data, all of the time.
Such a life is like a politician checking his or her daily tracking poll numbers, except without an election at the end.
And that reality is not just for teenagers.
Few people are as pitiable as social media "trolls," those who post shockingly provocative material or who find higher profile people to attack online. It's easy to dismiss these people as just exceptionally mean when they may just be especially lonely, especially in need of someone to pay attention to them. 
The philosopher Ziyad Marar identifies this primal desire, to belong and to be applauded, as the ancient "need to be justified." In previous cultures, Marar argues, this need for justification was found chiefly in gods and traditions but in our secularizing age we can only find it in each other.
Social media is just one more indication that this project is not working, 
As Christians, we should recognize this pull. Jesus told us all about it, and embodied something completely different in his own life. "I do not receive glory from people" Jesus said (Jn. 5:41). To the crowds around him, Jesus said, "How can you believe, when you receive glory from one another and do not seek the glory that comes from the only God?" (Jn. 5:44).
Such words should tell us that this problem did not originate in Silicon Valley, but in Garden of Eden.
Such should also remind us that there are no easy fixes to this longing for approval. But it means that we see all around us the longing to be justified, a reality that cannot ultimately come about by our image or our works or our popularity, but only by grace through faith (Rom. 4:1-25; Eph. 2:4-10).
The problem with social media is not with the technology but with us.
We ignore the Judgment Seat of Christ before which we will all stand; this does not lead us to freedom, but to finding little judgment seats all around us, all the time, to tell us either: "Well done, good and faithful servant," or "Depart from me, you worker of iniquity."
This approval, even when found, is hardly the same thing as a Father who really knows you for who you are, and who loves you anyway. This cyber-belonging, even when achieved, cannot come close to the reality of One who "shows his love for us in that while we were still sinners, Christ died for us" (Rom. 5:8). 
What does it matter if you're "liked," if you are loved? What does it matter if you are retweeted, if you can be reborn?
Photo Credit: ©GettyImages/Urupong