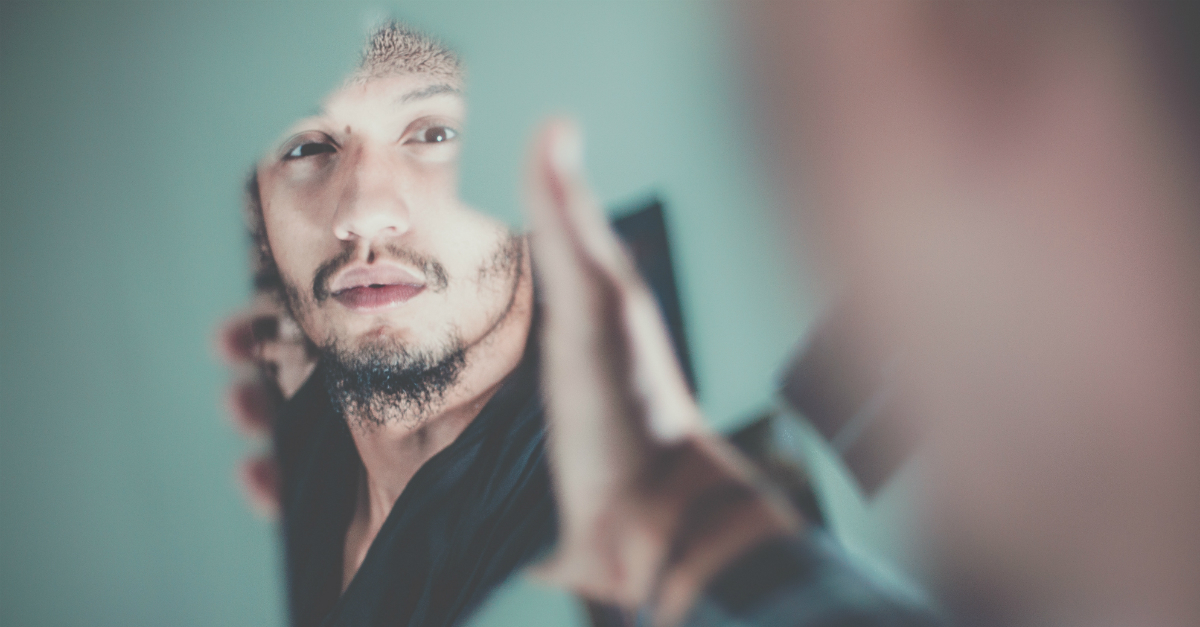 Photo Credit: ©Unsplash/Fares Hamouche
If you are in Christ, God will not allow you to enter his reign with a kingdom-grasping pride. You will be stripped of every haughty look, every personal empire, in order that you might enter as a little child, looking for a Father's inheritance.
This will come either through personal repentance, learning to humble yourself, or by God humbling you through his working it out in your life to knock down your empire so you can be found in his.
The Spirit then applies the exact same "mind of Christ" from the desert to us in the now. Since that's the case, the Bible commands us, "Do nothing from rivalry or conceit, but in humility count others more significant than yourselves" (Phil. 2:3). If future rule and future glory is there before us, then why would we settle to be the most acclaimed future corpse in our little corner of the world?
Humility is Counter-Satanic
This counter-satanic humility can be seen, first, in Christians learning to give up the sense of desperation we feel when we lose "control"—of our lives, our expectations, our families, our churches, our country. I don't know what your personal trap is for kingdom-building.
For me, the satanic temptation was there in the having of children.
When my wife and I first married, I was absolutely terrified of her getting pregnant "too early." I had all kinds of plans for my schooling, for my ministry, and I didn't think we could "afford" children for a while. The day finally arrived when I was "ready" to be a father. Maria and I made the "decision" and celebrated around the table. It was almost like an engagement. But nothing happened. Thank God.
That's easy for me to say two adoptions, three births, and five children later. But if we had conceived right away, I would have been a miserably bad father. I would have seen those children as simply an extension of myself, and of my plans for the future. I know that because of the way I reacted to years of infertility and miscarriage.
Although I never would have put it this way, I actually felt as though God were taking something away from me. He was taking away from me the "normal" life I'd mapped out for myself. In fact, he was taking away from me my god, the god of a self-directed future. And behind all that was a reptilian spirit.
Surrender to God's Great Work on Your Greater, Humbler Self
I don't know what you're being offered right now. But you'll either surrender it, or you'll collapse right along with it. Whatever you're concerned about will lead you to what you'll worship. And on what you worship hinges your destiny.
That kind of self-denying humility ought to show up in the way we worship together. Thankfully, we don't hear as much these days about "worship wars" in Christian churches as we did just a few years ago, but they are still there.
For years I thought this phenomenon was the bane of the "make it up as you go along" whirl of low-church evangelical Protestantism, and mostly it is. But, even with a more set traditional liturgy, Roman Catholics and other groups often experience the same kinds of tensions.
Maybe you're like me, reared to have the worship music tastes of a 75-year-old woman. That's because, I think, a 75-year-old woman was picking out the hymns and gospel songs in the church where I grew up. I tear up then to sing "Just As I Am" or "To God Be the Glory." And I'm left cold by what some people call the "majestic old hymns." They sound like what watercress sandwich-eating Episcopalians from Connecticut would listen to (not that there's anything wrong with that).
And so many of the contemporary songs sound as if they were written by commercial jingle-writers, trying desperately to find words to rhyme with "Jesus" ("Sees us?" "Never leave us?" "Diseases?"). I'm not saying aesthetics don't matter in worship. Worship is, after all, commanded to be offered with "reverence and awe" (Heb. 12:28).
Consider Others' Worship Styles
I am saying our varying critiques of musical forms are often just simple narcissism disguised as concern for theological and liturgical downgrade.
We need more worship wars, not fewer—but of a different sort. What if the war instead looked like this in your congregation: the young singles petitioning the church to play more of the old classics, for the sake of the elderly people, and the elderly people calling on the leadership to contemporize for the sake of the young new believers? This would signal a counting of others as more important than ourselves (Phil. 2:3), which comes from the Spirit of the humiliated, exalted King Christ (Phil. 2:5-11).
When I insist that the rest of the congregation serve as backup singers in my own little nostalgic hit parade of back-home Mississippi hymns, I am worshipping in the spirit all right, but not the Holy Spirit. I am worshipping myself, in the spirit of self-exaltation.
The church negates the power of the third temptation when we remind ourselves that we all have this devilish tendency, and we cast it aside whether in worship planning or missions or budget decisions.
The Narcissistic Soul Drowns in the True Glory of Christ
The narcissistic soul has, we're told by those who observe such things, a basic lack of empathy, an inability to feel what another is feeling or to even see the other except in terms of an extension of oneself.
At the end of its malignancy, the self-exalting soul screams out the blasphemous words of Satan: "I am, and there is no one besides me" (Isa. 47:10; Zeph. 2:15).
But Narcissus is drowned in the baptismal waters. When we give up our own craving for power and glory, we find new power and new glory, in Christ. We worship God, and let our kingdoms fall. In order for the Christocracy to come, the egocracies must be crucified.
Editor's Note: this article was adapted from Russell Moore's book, Tempted and Tried: Temptation and the Triumph of Christ.
As the old Christmas song says, "Fast away the old year passes; hail the New Year, lads and lasses!" As we head into a new year, one thing that many people in our culture begin to wonder about is New Year's resolutions. Recently I received a question from a listener, asking if Christians should have New Year's resolutions.
Perhaps the reason someone would ask this is the reality that most people don't keep their resolutions. That's a reason why, for example, gyms will make a lot of money in memberships around the first of the year. People tend to come in January and February and then taper off toward the end of the year.
Resolutions Can Build Good Habits
But I think New Year's resolutions can be a good thing. Some Christians have said that these resolutions can feed into a performance mentality that undermines the gospel. I think they can do this, but I also think one positive of New Year's resolutions is the building of habit. That's a good thing, because we know that habits shape us.
What a New Year's resolution is ultimately trying to get us to is the sort of habit in our life that we don't have to map out and say, "This is what we're going to do today." It's just something that we naturally do. In the same way, you probably don't make a list and include, "Brush my teeth tomorrow." It's just part of your routine. A resolution is trying to imitate that.
Choose Realistic Specifics
What we need to do is think through what are the resolutions we want to pursue in our life, and decide whether these are realistic. One thing many people will do is choose a big abstraction, like, "I will be a kind person." That's a good abstraction. But what's better is to say, "I am going to give one word of affirmation every day to my spouse or a coworker." Try to build into your life something specific and concrete.
This is especially true in your own spiritual life. If you don't have a consistent plan for Bible reading and prayer, for example, you may say, "I am going to self consciously set aside time for these things." In doing this, though, make sure you have something that is doable. If you don't have any sort of Bible reading in your life, don't resolve to read 3 chapters a day. Resolve instead to read 1 chapter a week, and start with something manageable that you can build on as time goes on.
Consider Journaling Your Way
One thing I've noticed in my own life is that if I look back on journals that I've written in from years ago—I just found a whole stack of them recently—I can look and see all the ways God was with me in the past. And I can also say, "Look at what I was so worried about then that never came to pass." So I've realized that I want to get back into the practice of journaling. This isn't because it's something everyone needs to do but, rather, because I've found it's beneficial to me. And since I'm in a very fast-paced season of life with work and the ages of my children, I've found it helpful to use some technological ways to journal. That's a good thing to do, to just sit down and say: What's one thing I want to change and build into my life?
Find Beneficial Patterns
And this isn't something to be a slave to. If you have a resolution that you see as something that's going to be a drudgery for you throughout the year, don't do it. That's not going to be helpful. But find a way to build these patterns into your life in a way that will benefit you in the year to come.
Resolutions don't have to set you up for a legalistic "performance" mentality, as long as you keep it in perspective.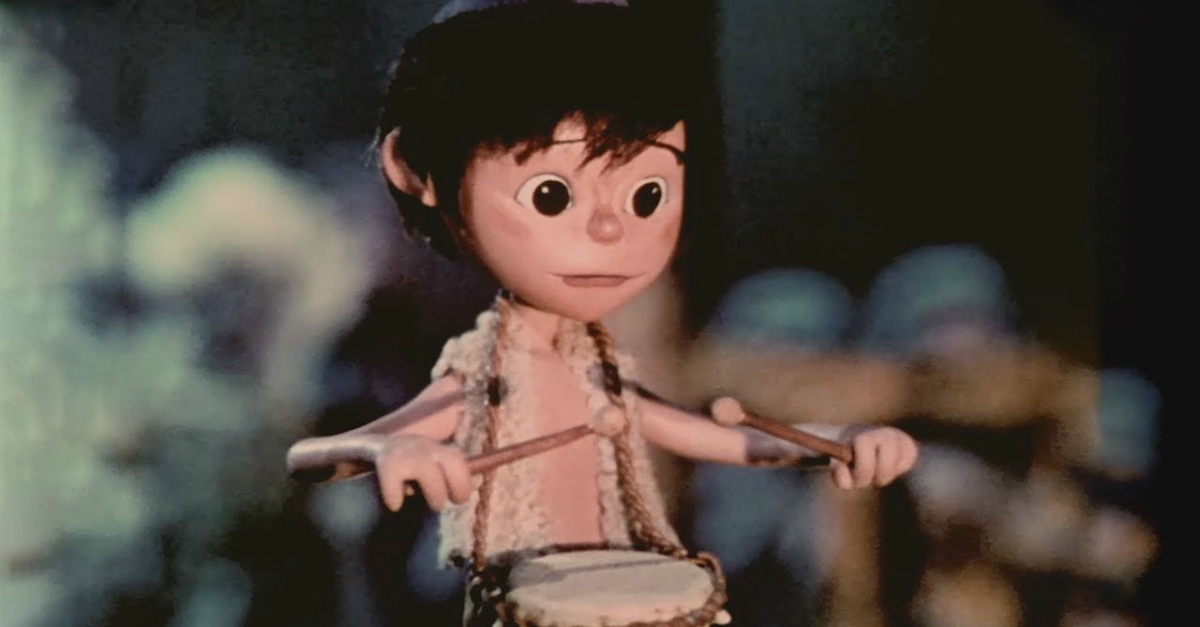 Photo Credit: ©Rankin/Bass Productions
A year or so ago, a magazine asked several of us to tell our favorite Christmas carol, and the reasons why. I was surprised at how many attempts I made at narrowing that list down to one. I just couldn't do it. Too many carols just meant too much to me.
I had to mention several of them. And one of them was a song we're all supposed to hate: "The Little Drummer Boy."
Why 'The Little Drummer Boy' Makes My List
But, before you judge me, let me tell you why.
Making that list for the magazine, I realized that each of the songs I wanted to pick resonated with a major theme of my life...themes that I find myself grappling with as I look back on my ministry.
"Joy to the World" sums up the kingdom of Christ: "He comes to make his blessings flow, far as the curse is found." This carol highlights the cosmic nature of God's redemptive purposes, of the way the person of Jesus Christ is the resolution of the plotline of the universe.
That's true also with another that I chose, "Hark the Herald Angels Sing," a song which gives me nostalgia for both the past and for the future. "Born to raise the sons of earth, born to give them second birth."
"God Rest Ye Merry Gentlemen," with its haunting emphasis on the cross and spiritual warfare: "to save us all from Satan's pow'r when we were gone astray." The carol hits the right tone both with the lyrics and with the music—somewhat dark and mysterious and concluding with "tidings of comfort and joy."
That sounds, to me, like the cross-shaped Christian life itself, that I've tried to describe and (with less success) to live.
But then I mentioned "The Little Drummer Boy." I had to, if I wanted to be honest.
Again, We're Supposed to Hate This Song
People think it's too cute, overly sentimental, that it's, as one person described it to me, "like the Hallmark Channel set to music." And "Pa-rum-pum-pum-pum" is annoying to a lot of people.
Plus, Angela Martin from The Office claims it as her favorite song, and insisted on singing it, with all the dour rigidity she could muster, at the office karaoke party. So it's not exactly cool.
Plus, serious Christians are supposed to hate it because it's just not biblically accurate.
There Was No Drummer Boy at the Bethlehem Birthplace
If you're the kind of person who responds to "We Three Kings of Orient Are" with "Actually, the Bible doesn't say how many…and they weren't actually kings…" then you especially are meant to despise "The Little Drummer Boy."
But I like it anyway. And I'm willing to admit it. I find myself especially loving the song when it reaches that high point: "I played my best for him…pa-rum-pum-pum-pum." I love the joy in that.
But I find that I want to kneel down and tell that little drummer boy: "You don't really need to perform for him." You really don't need some token of excellence, to make you worth loving, worth being here. You're loved and received already. You're adopted for life."
Do You Bang Your Drum, Too?
I guess I resonate with that song because I've so often found myself doing just what he's doing. Banging my drums the best I can, thinking that I need to be found worthy on the basis of my gifts.
But who really needs a drummer in a post-natal recovery room, especially one whose best work can't get any better than "pa-rum-pum-pum-pum?"
Forget the noise, and just do what the shepherds do: "Let us go over to Bethlehem and see this thing that has happened, which the Lord has made known to us" (Lk. 2:15). That's enough.
That baby actually sees you, already knows you, while you were yet a sinner offered himself up to die for you, to be born for you. You don't need the drum. Put it down.
Maybe I like that song because I have such trouble remembering that.
And when I do remember it, it brings tidings of comfort and joy.
It reminds me to stop the performing and pretending, and find rest in the wonder of the Word that has become flesh and dwelt among us. I can simply behold his profound glory: glory as of the only begotten of the Father, full of grace and truth. Who needs that reminder? Me, me and my drum.