How Your Church Can Take on the Porn Epidemic
Mike Genung, Contributing Writer
Friday, August 12, 2005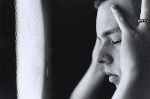 In How Many Porn Addicts are in Your Church?, we looked at the pressing need to confront the porn epidemic in the church. In this article, we go on the offensive. Our enemy has carpet-bombed us with lust, and we've allowed them to take a lot of our territory. They're holding thousands of broken men, women, children, marriages and families hostage in slavery to sexual sin, and these prisoners of war are waiting to be rescued.
Our enemy is skilled at psychological warfare, and he uses our silence, apathy and fear as a weapon against us. If we want to win this war, we have to boldly assault his front positions with truth and decimate his ranks with the power of God. We'll clear a path of grace so our battered P.O.W.s can make it home without fear of attack; once they're safe our Lord can heal their wounds with the balm of His love. 
To reach the sexually broken in our churches, we need to provide clear answers in a Sunday morning service. You can offer a men's retreat or seminar on the topic, but if you don't go for it in front of the congregation many who desperately need to hear your message of hope will miss out. Those who struggle with porn or sex addiction are trapped in shame and isolation, so the idea of going to a "let's deal with porn" men's retreat will be too intimidating for many. We have to reach them where they are, which means your best shot is at church on Sunday morning.
Earlier this year, Christianity Today asked 680 pastors and 1,972 laypersons if they thought the topic of sex should be discussed more from the pulpit: 44 percent of churchgoers said they wanted to hear more scriptural teaching from their pastors on sexual issues, while only 22 percent of pastors agreed. Our culture is a sex saturated sewer, and your people are hungry for the secrets of living a pure life.
Before addressing sexual sin with your congregation, you and your staff should spend a few weeks praying for them. This is an epic battle and you're stepping up to the front lines; our enemy isn't going down without a fight. They'll infiltrate your ranks with thoughts of doubt, fear and confusion… "You can't talk about sex; it'll offend and embarrass them. What if they leave the church? Maybe we should soften the message a little... or put it off until we feel led." They'll try to cause stress in marriages and families to keep them from coming, and they'll attack your P.O.W.s with shame and fear: "You don't need help, you can handle this… besides, what would others think if they really knew what you've been doing?"  Be sure to pound the enemy with prayer artillery before making the assault into his territory.
Those who suffer with sexual sin carry a heavy burden of shame, and some have been wounded when they shared their struggles with the wrong person. Your purpose is to draw them out of isolation so they can get help and find freedom from sin. A red hot, scolding sermon on hell and damnation will drive them deeper into hiding, which is the opposite of what you want. Boldly speak all of the truth in love. Our approach with the sexually broken should be like Jesus' when He restored Peter (who would have been greatly ashamed) after he'd failed miserably by denying Jesus three times. 
Recently on Pastors / Leadership
Have something to say about this article? Leave your comment via Facebook below!
advertise with us
Example: "Gen 1:1" "John 3" "Moses" "trust"
Advanced Search
Listen to Your Favorite Pastors