Pastor's Wives: Enjoy Your Lives
Whitney Hopler, Live It Editor
Thursday, February 24, 2005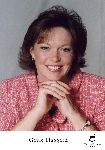 Too often, pastor's wives feel overburdened by obligations and undervalued in their roles. The constant scrutiny under which they must live burdens them with the nagging sense of never being good enough.

But that's not how God intends pastor's wives to live. If you're married to a pastor, God wants you to embrace your unique calling and enjoy the life that goes with it.

Here's how you can find the freedom and joy God wants you to have as a pastor's wife:

Go to the Holy Spirit for counsel. Build an intimate relationship with the Holy Spirit by spending regular time reading the Bible, pondering what you read, and praying that the Holy Spirit will make it come alive for you. Once you learn to recognize the Spirit's voice speaking to you in your prayer life, pray regularly about what your priorities should be each day. Don't let other people set your agenda, and don't decide to do something simply out of self-imposed guilt. Ask the Holy Spirit to reveal specific ways God wants you to spend your time and energy each day. Then focus just on those things and let other things go.

Look to God - not your husband - to ultimately fulfill you. Understand that your husband's love is icing on the cake, but it's not the cake itself - the cake is intimacy with God. Don't expect your husband to make you happy. Instead, build an intimate relationship with God - the only One who can truly meet all of your needs - and let that relationship make you a strong and satisfied woman who is secure no matter what your current circumstances.

Understand that God sees and values your work. Realize that God notices everything you do to serve Him, no matter how mundane. Know that your contributions are vital and important. Understand that your life matters greatly to God. Be obedient by doing whatever God asks you to do, and be encouraged that your work has eternal significance.

Value your femininity and use it well. Understand the purpose of your femininity: to complement your husband's masculinity so you can each serve more effectively, in the same way the church brings glory to Christ. Maintain a kind and submitted heart attitude toward your husband as a gift of obedience to God, who has given you different yet equal roles. Help your husband fulfill his dreams by supporting him, encouraging him, and being willing to make sacrifices with him so those dreams can come true.

Love your husband well. Don't criticize your husband unnecessarily. Give him grace and be willing to overlook his minor mistakes, when preaching or serving in other ways. Let your husband know that you appreciate what's truly important - that he has a sincere desire to teach the Bible and help people. Respect and support him in his endeavors. Think about him the way you want him to think about you. Understand that you wield great power to undermine his confidence - and ministry - through criticism or build his confidence and ministry through kindness and encouragement. Look for things you genuinely admire about your husband, even if they seem minor to you. Then affirm those things as you talk with him and watch how you start to notice more and more things as you both grow in a loving relationship.

Build a healthy marriage. Keep your relationship growing so you don't take each other for granted. Strive to mature spiritually, develop intellectually, and increase your physical fitness. Keep on learning and stretching yourself so you remain engaged and excited about life. Be willing to sometimes join your husband in activities that he enjoys (even if you don't particularly enjoy them) when you spend recreational time together. Work on your sexual relationship so it brings joy to both of you regularly.

Recently on Pastors / Leadership
Have something to say about this article? Leave your comment via Facebook below!
advertise with us
Example: "Gen 1:1" "John 3" "Moses" "trust"
Advanced Search
Listen to Your Favorite Pastors