Practice Jesus' Habits
Whitney Hopler, Live It Editor
Monday, April 04, 2005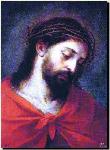 All of us have habits - regularly repeated behaviors that shape our lives, for better or for worse. The best habits are those that Jesus, God incarnate, practiced during His time on Earth. Since He designed life, He knew how to live it most effectively.

You can learn a lot from what Jesus taught, but even more from practicing what He did. The more you devote yourself to emulating Jesus' habits, the more God will bless you.
Here's how you can make Jesus' habits your own:

Practice seclusion. Withdraw from everyday noise and demands on a daily basis to spend some time with God, to connect with him and recharge your emotional and spiritual batteries.

Practice prayer. Choose to pray regularly; don't wait until you feel like doing so. During prayer: praise God, thank God, confess your sins to God, ask God for something on behalf of other people, and present your personal requests to God.

Practice worship. Focus on encountering God to: praise Him for who He is; thank Him for what He has done; confess your sin; surrender your mind, will, and emotions; offer him your total life; obey what He tells you to do; ask Him to work in your life; tell others of your love for Him; and experience new love for Him and a new commitment to Him.

Practice building relationships. Take the initiative to get to know people well for the purpose of making an impact for Christ as well as meeting your own need for relating to others.

Practice touch. Affirm people in appropriate ways by touching them, such as through a hug, handshake, or pat on the back. Every day, ask God for the opportunity to touch someone who needs it. Determine to be the hands of Christ wherever you go.

Practice confrontation. Be willing to deal with another person about an issue head-on, in a spirit of love and truth, with your sole motive being to help that person.

Practice challenging the status quo. In a spirit of love, choose to challenge that which continues on as a tradition but no longer serves a good purpose.

Practice listening. Focus on what another person is saying with your ears, mind, eyes, and body so that person feels valued by you.

Practice love. Consistently choose to do something that is beneficial, kind, and encouraging for another person before considering your own needs. Be willing to be inconvenienced and to sacrifice for the sake of others.

Practice thankfulness. Decide to be grateful to God in any situation - even when facing challenges.  Believe that God is greater than any circumstances you face.

Practice faith. Choose to trust God and believe what He said in His Word, the Bible - no matter what.

Practice motivation. Believe that all things are possible with God, and put all your resources (time, money, energy, etc.) to good use to fulfill your highest potential in His kingdom. Through your example, encourage other people to be and do their best.

Practice handling criticism effectively. Respond to criticism with love, truth, and humility. Demonstrate God's love and allow Him to be your defense.

Recently on Pastors / Leadership
Have something to say about this article? Leave your comment via Facebook below!
advertise with us
Example: "Gen 1:1" "John 3" "Moses" "trust"
Advanced Search
Listen to Your Favorite Pastors