Critics' Choice: Top Movies of 2011
Editorial Staff & Film Critics, Crosswalk.com
Wednesday, January 18, 2012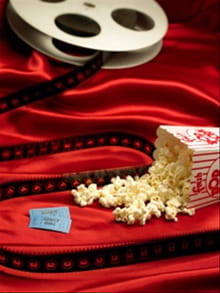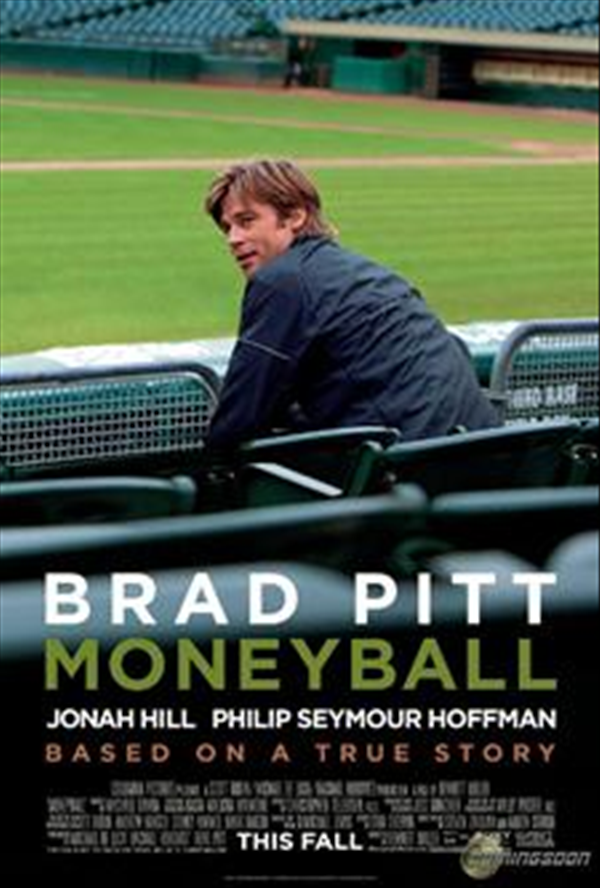 3. MONEYBALL
Rating: PG-13 (for some strong language)
Click here for the full review of Moneyball.

You don't have to be a baseball fan or a sports movie fan to appreciate a good underdog story like Moneyball. In 2002 Billy Beane (Brad Pitt), general manager of the Oakland Athletics, decided to test a new approach to the game of baseball. Given that a smaller team like the Oakland A's could not seem to compete with the enormous budgets of larger teams, like the Boston Red Sox or the New York Yankees, Beane comes upon a new idea. Leveraging statistics with an unheard of intensity, Beane goes out looking for players who established baseball thinkers have given up on, but have an impressive undervalued attribute. In doing so Beane stands up to fierce opposition to his new way of thinking and challenges the traditions of how the game is best played. "I know you are taking it in the teeth," one baseball executive tells him, "but the first guy through the wall . . . he always gets bloody . . . always." Moneyball is ultimately the story of how one man with a new idea and an intense determination to succeed can do more than just win, but change the way people think. It is also a well-acted, expertly-crafted lesson in the importance of finding value in people whom "experts" have overlooked.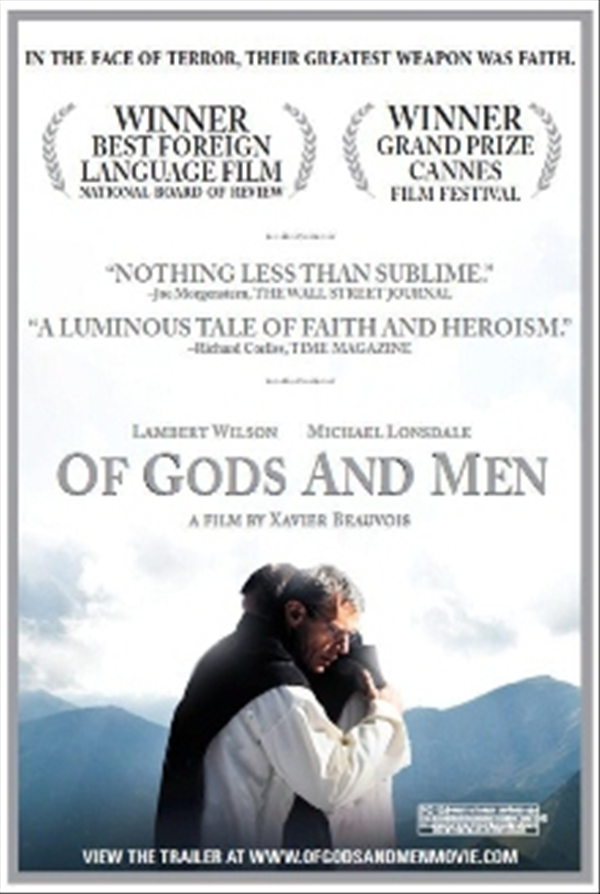 4. OF GODS AND MEN
Rating: PG-13 (for a momentary scene of startling wartime violence, some disturbing images and brief language)
Click here for the full review of Of Gods and Men.

Should you stay or should you go? It's what you would ponder—even agonize over—if you were a French Cistercian monk and were threatened by fundamentalist Islamist terrorists taking over the impoverished Muslim community around you. And it's the question eight monks living in Tibhirine, Algeria, asked themselves in this subtitled, slower-paced film which won the Gran Prix at Cannes in 2010 and is loosely based on actual events that took place in 1996 in the northwest African country. Led by Christian (Lambert Wilson), the monks live quiet, yet charitable, lives as they reach out to those less fortunate by offering free health care from the monastery's community clinic. Scenes of brothers in the religious order gardening together, selling their produce at an open-air market and breaking bread with one another are intermixed with solemn services where liturgy is read or sacred songs and chants are heard. The tension continues to rise as the inevitable decision looms on the horizon: to stay or go. Do the monks hold fast to their calling in Algeria? Do they leave the community of desperate people who rely on them so greatly and go back to France? And even so, is there really anything to go back to? Or do they stay, come what may? Of Gods and Men will cause viewers to ponder their own lives and devotion to God in their obedience to what he has called them to do—come what may.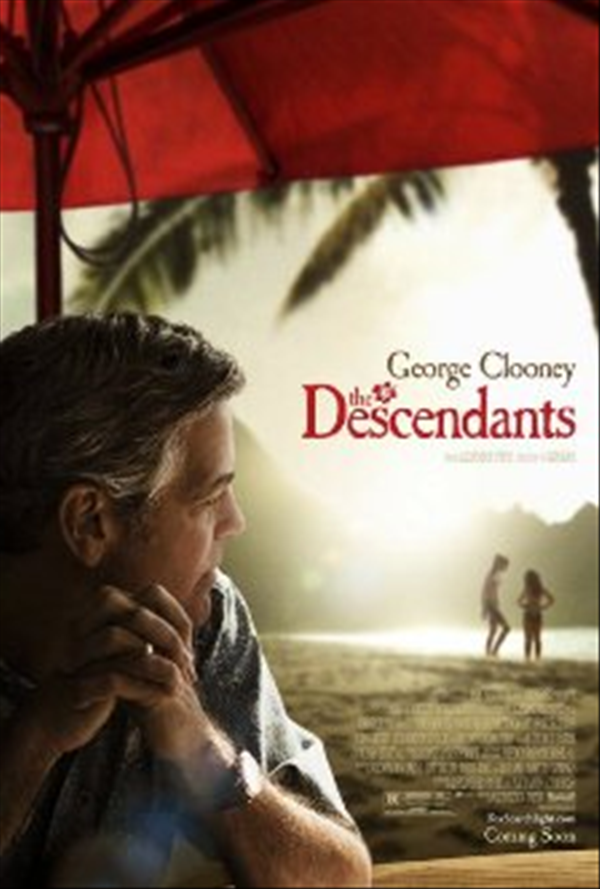 5. THE DESCENDANTS
Rating: R (for strong language including sexual references)
Click here for the full review of The Descendants.

"What would you do?" That's the question that confronts the viewer at every turn of Matt King's (George Clooney) journey across the Hawaiian Islands. An early voice-over lets us in on the fact that, despite what we mainlanders tend to think, all is not "paradise" for the year-round residents of the 50th state. The scenery may be breathtaking, but trials and tribulations make it hard for us to breathe wherever we live. The challenges Matt must wrestle with include: a comatose wife who may not awaken; a mouthy (caution: language!), belligerent teen daughter; an impressionable younger daughter; a smack-to-the-face revelation of his wife's pre-boating-accident associations; and a real estate trust regarding a huge, pristine parcel of family land, the sale of which could impact the entire island of Kauai, for better or worse. A crusty, never-liked-you-much father-in-law and a clued-out, surfer dude friend of the eldest daughter add to the tension. Clooney embodies the role of the mid-life "Haole" native, rising, if not to level of hero, then at least to that of respectable man who proves capable of handling, with maturity, far more than his daughters dared to imagine. Matt's decisions are difficult, but as the road twists and turns, each one feels right, making this Alexander Payne (Sideways) Golden Globe winner a cathartic tragi-comedy.
Recently on Movie Features
Have something to say about this article? Leave your comment via Facebook below!
advertise with us
Example: "Gen 1:1" "John 3" "Moses" "trust"
Advanced Search
Listen to Your Favorite Pastors