Critics' Choice: Top Movies of 2011
Editorial Staff & Film Critics, Crosswalk.com
Wednesday, January 18, 2012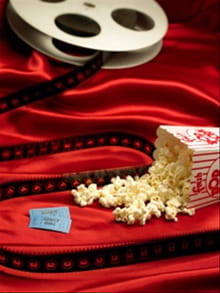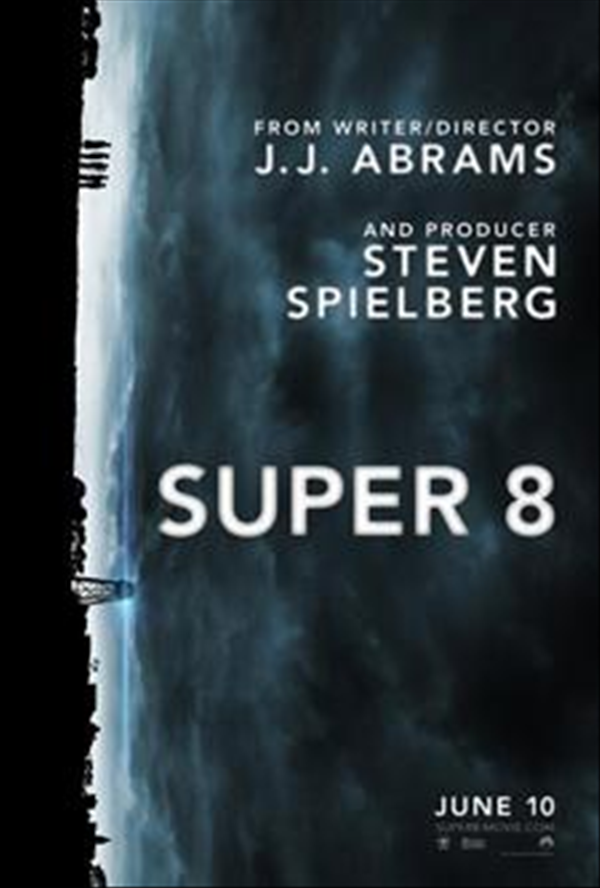 6. SUPER 8
Rating: PG-13 (for intense sequences of sci-fi action and violence, language, and some drug use)
Click here for the full review of Super 8.

Steven Spielberg and J.J. Abrams join their wonder-twin powers and activate in this sci-fi, adventure, coming-of-age mash-up set in 1979. Under Spielberg's executive producer umbrella, Abrams directs a story focused on six young teens in middle America who are making a zombie movie with their Super 8 camera. But one night, after sneaking out of their houses to shoot down at the local railroad depot, something unexplainable and unimaginable happens: a catastrophic train wreck in a scene that looks like the apocalypse may not be too far away. The military quickly moves in to investigate, and soon it's becoming more and more apparent that some kind of creature was on that train and is now wreaking havoc and taking lives (human, canine and otherwise) all over town. For Spielberg fans of Close Encounters of the Third Kind, E.T. or even The Goonies, you won't be disappointed as the flavoring is much the same here—especially as viewers will be glued wondering "if" and "when" they'll catch a glimpse of the mysterious creature. Inclusion of late '70s music, icons and other pop culture references will also delight those who were coming of age just before the Reagan era (old-school Walkmans, Kodak film or walkie-talkies, anyone?). Thankfully, the film balances out the sci-fi scariness with character-driven moments, as viewers are invited into the inner lives of young filmmakers Joe—a 13-year-old boy who has recently lost his mother and has a difficult relationship with a still-grieving father who also happens to be the local deputy sheriff—and Alice, who's dealing with her own father issues as the daughter of a dad who's got his own problems, drinking and otherwise.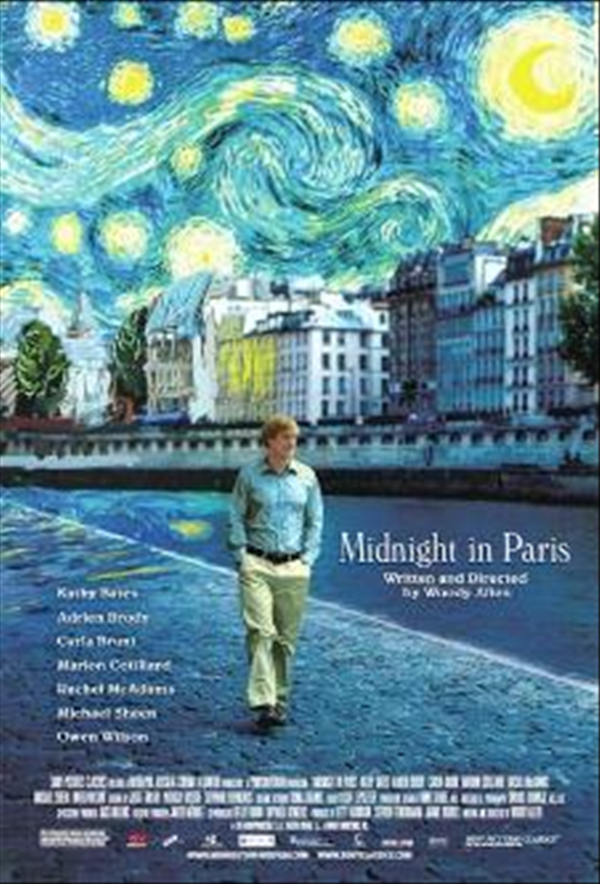 7. MIDNIGHT IN PARIS
Rating: PG-13 (for some sexual references, language and smoking)
Click here for the full review of Midnight in Paris.

While Woody Allen's films are still probably more of an acquired taste as far as the masses are concerned, leaving New York for Europe, and in this case, Paris, has really done Woody a wonder of good. Unlike 2005's spectacular morality tale Match Point, Midnight in Paris is decidedly lighter in the lessons department, but in this case, that's fine by us. Exploring themes of nostalgia, the snobbery that often results when people think they're intellectuals and the joys of living off the beaten path, Midnight in Paris has stunning cinematography, a delightful score and surprising turns from actors (Owen Wilson, Rachel McAdams) who get to showcase new sides of themselves now that they aren't starring in a mainstream comedy. And for anyone who loves the authors of the roaring '20s, it's downright entertaining to watch a wandering writer like Wilson's character cross paths with Gertrude Stein, Ernest Hemingway, F. Scott Fitzgerald, and of course, Scott's slightly loony wife, Zelda.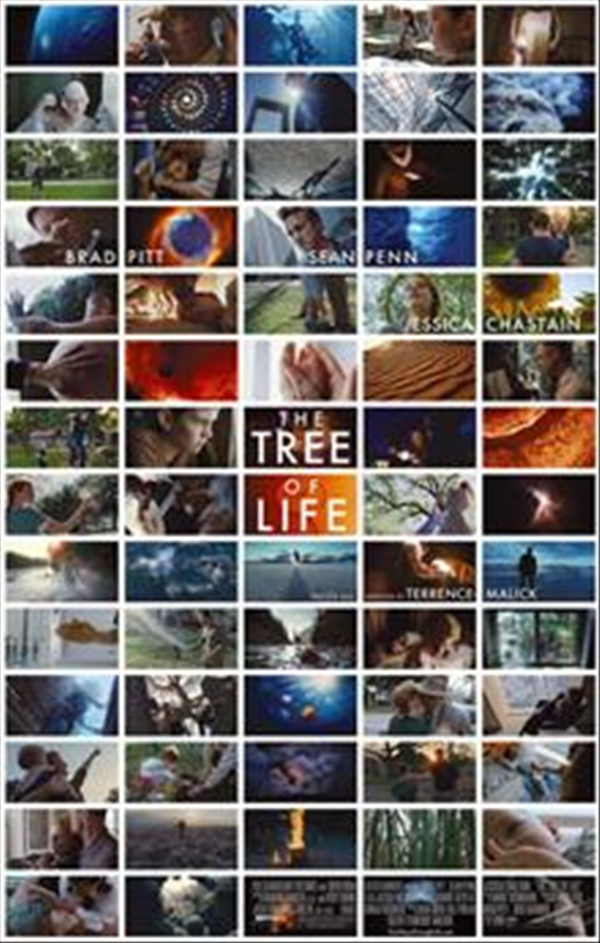 8. THE TREE OF LIFE
Rating: PG-13 (for some thematic material)
Click here to read the full review of The Tree of Life.

Grace vs. Nature. The core conflict at the heart of Judeo-Christianity is explored here with beauty and poetry and stunning visual artistry. Far from mainstream, its philosophy-and-memories-over-narrative approach isn't for everyone (and will bore those looking for an "entertainment" or find its loose structure impenetrable). But for those who are prepared to think and contemplate (especially on multiple viewings). The Tree of Life pushes the boundaries of what cinema can be, but then that's par-for-the-course for writer/director Terrence Malick (The New World, The Thin Red Line).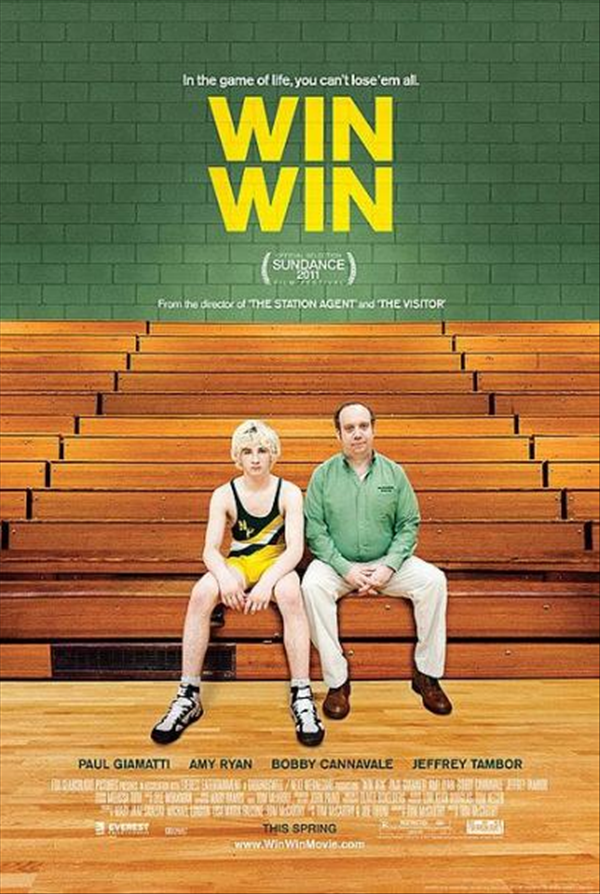 9. WIN WIN
Rating: R (for strong language)
Click here for the full review of Win Win.

Temptation, moral failure, admission of wrongdoing: These aren't the usual elements of comedy, but in writer/director Tom McCarthy's sweet, funny and pitch perfect Win Win, they come together in a surprisingly affecting way. Lawyer and high-school wrestling coach Mike Flynn (Paul Giamatti) sets himself up as legal guardian to an aging client, Leo (Burt Young), justifying the move as being in the client's best interest. But Flynn is only interested in the additional income that comes with his designation as Leo's guardian. Until, that is, Leo's troubled grandson Kyle (Alex Shaffer) shows up, complicating Flynn's scheme but pushing him to think beyond his own troubles and to consider the obstacles others might be facing. The 2009 film Up in the Air was lauded for tackling the consequences of layoffs in a bad economy. Two years later Win Win shows another side to the recession: How economic desperation can force a family man to journey down the wrong path, and then find a way to get back on the right track. Win Win is a story of a man who makes a mistake, then finds a way forward by coming clean and doing right by those in need. It's a Win Win all around.

Recently on Movie Features
Have something to say about this article? Leave your comment via Facebook below!
advertise with us
Example: "Gen 1:1" "John 3" "Moses" "trust"
Advanced Search
Listen to Your Favorite Pastors