Critics' Choice: Top Movies of 2011
Editorial Staff & Film Critics, Crosswalk.com
Wednesday, January 18, 2012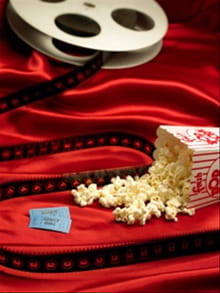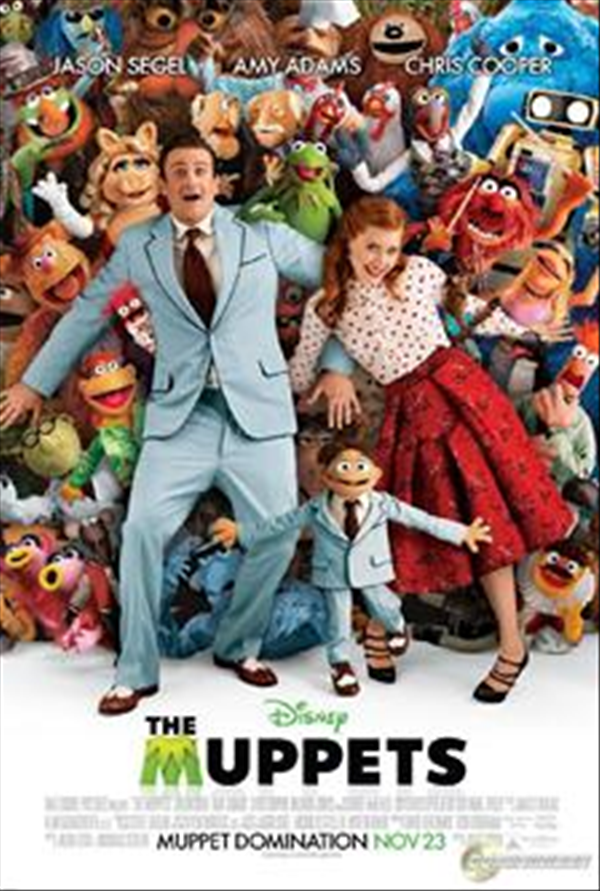 10. THE MUPPETS
Rating: PG (for some mild rude humor)
Click here for the full review of The Muppets.

It's time to play the music. It's time to light the lights. It's time to recognize this film for the way you float through it with a stupid smile plastered across your face. The joy to be found in The Muppets is less about nostalgia for bygone, "better days," and more about how the tried-and-true is still here, it never left, and it still works. It's madcap, and self-aware of its ridiculousness ("This is going to be a really short movie" deadpans the delightful Amy Adams when Kermit is reluctant to get his old gang back together). It doesn't bother much with plot, the constraints of geography, or the logic of love between a frog and a pig (even poking fun at itself for all three). What it does do is ENTERTAIN in a way we haven't seen in a long time. There's a strong subcurrent of emotion implying that the numerous stars who have come on board for bit parts share a longing to reach people with corny jokes, song-and-dance, and real feeling as opposed to raunch and cynicism. Chris Cooper stars as an evil oil baron who has forgotten how to laugh, if he ever could (he instead mouths the words "maniacal laugh" when he hatches his schemes), and who would replace The Muppets with edgier, tougher, more modern doppelgangers called Moopets if he gets his way. The way the Muppets pull together, try, fail, yet still succeed in the end is glorious. We defy anyone who was a fan of the original show or movie not to get a little verklempt when Kermit's banjo plays the first few notes of "Rainbow Connection."

HONORABLE MENTIONS

Each member of the Crosswalk.com voting panel has offered a brief defense of one film that did not make our final "Top Movies of 2011" list.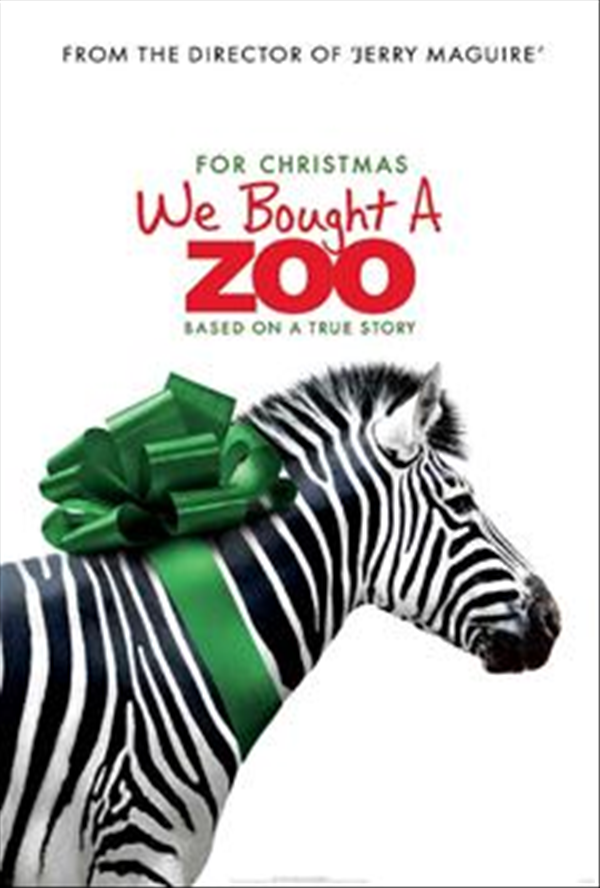 We Bought a Zoo
Christa Banister, Crosswalk.com Contributing Writer

Even with Cameron Crowe co-writing and directing the project, I didn't exactly have high hopes for We Bought a Zoo. In a word, it looked sappy and downright unwatchable, even with a few cool points courtesy of the vintage Tom Petty song prominently featured in the trailer. But Crowe, being Crowe, he had just the right finesse with the story of a recently widowed father who decides that city life isn't right for him and his two kids any longer. So instead of high-tailing it to a simple country house, they buy a zoo instead, and that's when things really get interesting. Aside from the inevitable shenanigans involving the care of wild animals, it's the scenes where Matt Damon's character is missing his wife that hit you the hardest. It's, perhaps, one of the most meaningful, real portrayals of grieving I've seen in a good, long while.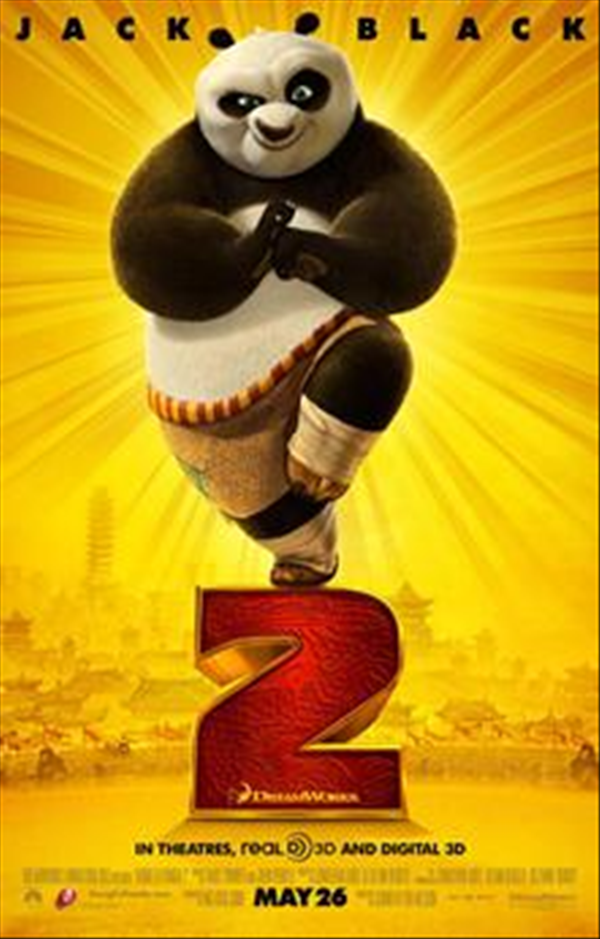 Kung Fu Panda 2
Ryan Duncan, TheFish.com Editor

Sometimes, a movie sneaks up on you. DreamWorks' original Kung Fu Panda was a fun movie by all accounts, but in the end proved largely forgettable. Imagine our surprise when we find out a sequel is on its way and that said sequel turns out to be pretty good. Kung Fu Panda 2 is worth watching for a number of reasons. For starters, the animation in this movie is pretty impressive, to the extent that Pixar should start paying attention. Then there's the martial arts action that audiences will be sure to enjoy, plus an abundance of humor for children with a few veiled jokes aimed at adults to round things out. (Did you know Master Croc was voiced by Jean-Claude Van Damme?) For a movie about Kung Fu animals, this DreamWorks creation also has some pretty poignant moments. Watching Po (voiced by Jack Black) relive the story of his childhood will strike a chord with viewers, particularly for anyone who has adopted a child or themselves been adopted. We also have to give credit to Gary Oldman for providing the voice for the movie's villain, Lord Shen. Who knew a peacock could be menacing?



The Adventures of Tintin
Christian Hamaker, Crosswalk.com Contributing Writer

You've heard the rap on motion-capture technology, used in films like The Polar Express: The characters don't look realistic. They have "dead eyes." They don't convey emotion. Director Steven Spielberg and producer Peter Jackson have conquered those problems with The Adventures of Tintin, a rollicking adventure based on the popular comic-book character. The characters aren't deep, but the movie is so filled with visual thrills and treats—and the promise of more Tintin adventures to come—that to dwell on such matters seems almost churlish. Watching The Adventures of Tintin is a blast—a hopeful sign that movies made in a spirit of fun, and without any pretense to seriousness, can still deliver a delightful experience on the big screen. Don't be surprised if, in reaching for points of comparison to Tintin, you find yourself thinking of Spielberg's great Raiders of the Lost Ark, a film with an adventurous spirit that Tintin shares. Tintin shows that Spielberg still hasn't lost his boyhood sense of wonder. He's made one of the most adventurous, entertaining films of the year, demonstrating that, sometimes, they do make 'em like they used to.
Recently on Movie Features
Have something to say about this article? Leave your comment via Facebook below!
advertise with us
Example: "Gen 1:1" "John 3" "Moses" "trust"
Advanced Search
Listen to Your Favorite Pastors