Crosswalk.com's Top Movies of 2012
Editorial Staff & Film Critics, Crosswalk.com
Friday, February 08, 2013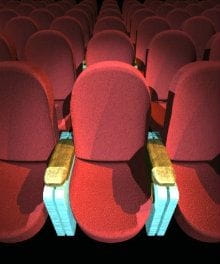 Why It's Here: In a word: strength. Director Zeitlin came strong in his debut feature film, with strong images that evoke a strong reaction. 6-year-old Hushpuppy must learn the value of strength to survive in a part of America that can hardly be believed to exist, and which could get washed away with the next big rain. This story is simultaneously (and paradoxically) unique and familiar, real and fantastical, local and universal.
CrosswalkMovies.com: Top 10 Movies of 2012 from crosswalkmovies on GodTube.
5 Moonrise Kingdom, Focus Features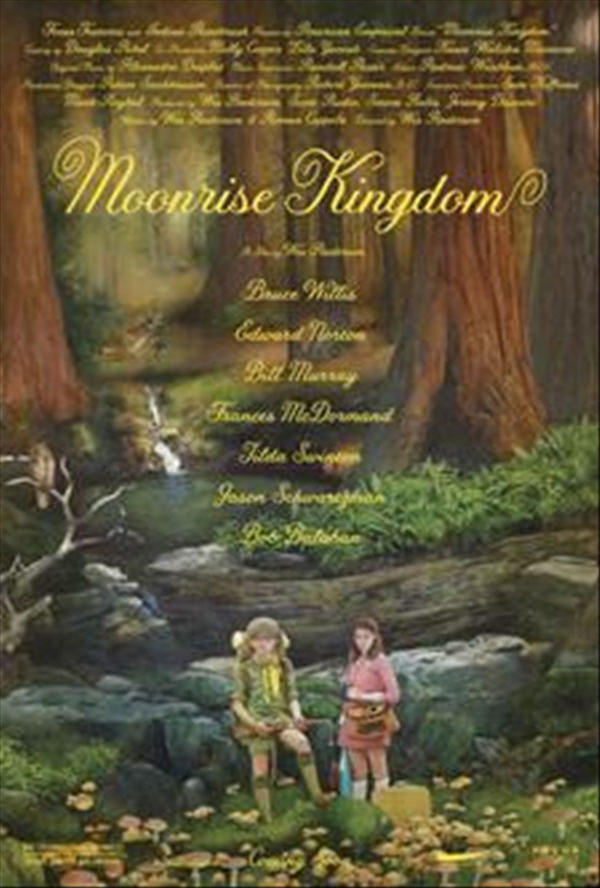 "Scouting exists to prepare kids for life. While it does that well, its preparation is limited to what's practical, tangible, can be comprehended and mastered, defined controlled, and rewarded. Young love is the opposite of all those things. It's difficult to understand, to articulate, or know what to do with, and there is no institution… that can fully prepare kids for all that adolescence opens… An absolutely gorgeous film to look at, earthy yet fantastical, an exaggerated form of reality that feels like a life-sized play set. It has the feel of a fairy tale, but for a mature audience" (from Artful Moonrise Kingdom a Story of First Love, by Jeffrey Huston, 6/22/12).
Why It's Here: Moonrise Kingdom was the favorite film of the year for three members of our panel. It's also not the first time a Wes Anderson movie has done well on our list: The Fantastic Mr. Fox won top honors in 2009. The no-win situation that is adolescent first love is put into a setting that is its own metaphor of impossiblity: running away together on a small island. There is a beautiful suggestion that the Innocent know more of love than the mature, experienced, and jaded adults who must track the youth down for their own good. But this is no annoying, bitter, kids-know-everything stick in the eye; it's a reminder of what once was for each of us, and still could be. The ending, which takes place atop a church in a storm, provides an unforgettable visual of how the generations learn to trust each other (and not let go) just in the nick of time.
4 Argo, Warner Bros. Pictures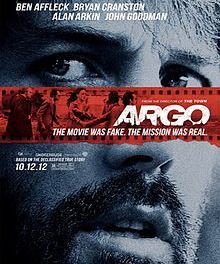 "Unabashedly patriotic portrayals of government servants are rare, and Argo is an intelligent film about intelligence agents, minus the sanctimony and political score-settling of other recent films dealing with a similar subject... That makes Argo, in the middle of an endless political season, refreshingly unpolitical" (from Inspiring Argo Could Have Used More Intrigue, by Christian Hamaker, 10/12/12).
Why It's Here: In Argo, Director Ben Affleck crafts an engaging thriller based on the true story of a group of American diplomats forced into hiding when an Islamic revolution erupts in 1970s Iran. Affleck also stars in the film as Tony Mendez, one of the CIA's unknown heroes, who hatches the unlikely scheme of convincing the Iranians that these Americans are actually a Canadian film crew in Iran scouting a location for a science fiction film. Alternately touching and intense, with plenty of humorous moments too, Argo thoughtfully tells the story of a forgotten bit of history with style and skill.
Recently on Movie Features
Have something to say about this article? Leave your comment via Facebook below!
advertise with us
Example: "Gen 1:1" "John 3" "Moses" "trust"
Advanced Search
Listen to Your Favorite Pastors