Crosswalk.com's Top Movies of 2012
Editorial Staff & Film Critics, Crosswalk.com
Friday, February 08, 2013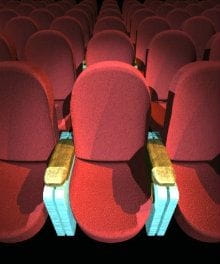 3 Les Misérables, Universal Pictures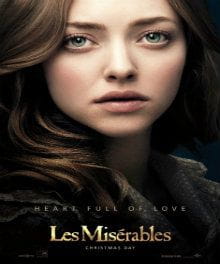 "Several recent films have tackled big questions of religion, God, and spirituality... But in Les Misérables, it is hardly a question of where to find God. It would rather be a challenge to miss seeing him! He drenches the characters and the landscapes. He weaves in and out of the story... everything would be drastically different without [his] presence. Christians today would do well to absorb the stories that Les Misérables tells about love, grace, and God's heart for the downtrodden" (from Finding God and Grace in Les Misérables, by Debbie Wright, 12/19/12).
Why It's Here: If you have to ask, you probably aren't familiar with any iteration of Victor Hugo's classic. This is a story tailor-made for an audience familiar with the concepts of grace vs. law, of how deep love and forgiveness go, of how alone the pursuit of justice can leave us. It may not be a perfect version (depending on how you feel about every line being sung and the actors doing the singing), as was the opinion of our reviewer (see: Les Miz Tries Hard but Peaks Too Soon, by Christa Banister, 12/24/12), but Anne Hathaway is expected to take home Oscar gold, and Hugh Jackman's sold-out, grueling performance brought even harder-hearted men to tears.
2 Lincoln, Dreamworks Pictures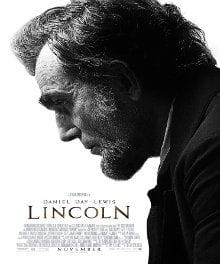 "Really about so much more than the man himself. Flashes of humor, whip-smart dialogue and arresting cinematography make it entertaining, but it's the celebration of something even greater than Abraham Lincoln himself that makes the movie stick with you. Constantly pointing to the Source of the ideals Lincoln espoused - love, justice and equality for all - the audience learns even more about what made the President so committed to the cause, despite facing countless obstacles. No doubt, faith plays an essential role" (from Lincoln is One Stunning History Lesson, by Christa Banister, 11/15/12).
Why It's Here: Spielberg's portrait of America's beloved 16th president is the kind of history lesson you don't mind watching. Even though you know the whole time that Lincoln's bill will pass, and what the ultimate fate of the President is, you're captivated by the grit of the actors and the quiet strength of the script. This peek into Lincoln's personal life (especially his relationship with Mary, played commendably by Sally Field) makes you ponder the flawed hero in a new way. Daniel Day-Lewis brings the picture together with his committed, down-to-the-last-detail performance of the brooding but witty Lincoln. Without him, the movie might have been just another film to enjoy and move past. Day-Lewis's spark makes you remember Lincoln long after you leave the theater.
And our movie of the year for 2012 is...
1 The Hobbit: An Unexpected Journey, Warner Bros.
Recently on Movie Features
Have something to say about this article? Leave your comment via Facebook below!
advertise with us
Example: "Gen 1:1" "John 3" "Moses" "trust"
Advanced Search
Listen to Your Favorite Pastors