A News Anchor's Perspective on "The Passion of the Christ"
Jody Dean, Dallas/Ft. Worth anchor, CBS News
Monday, January 26, 2004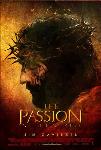 The film grabs you in the first five seconds, and never lets go. The brutality, humiliation, and gore are almost inconceivable - and still probably does not go far enough. The scourging alone seems to never end, and you cringe at the sound and splatter of every blow - no matter how steely your nerves. Even those who have known combat or prison will have trouble, no matter their experience - because this Man was not conscripted. He went willingly, laying down His entirety for all. It is one thing for a soldier to die for his countrymen. It's something else entirely to think of even a common man dying for those who hate and wish to kill him. But this is no common man. This is the King of the Universe. The idea that anyone could or would have gone through such punishment is unthinkable - but this Man was completely innocent, completely holy - and paying the price forothers. He screams as He is laid upon the cross, "Father, they don't know. They don't know..."
What Gibson has done is to use all of his considerable skill to portray the most dramatic moment of the most dramatic events since the dawn of time. There is no escape. It's a punch to the gut that puts you on the canvas, and you don't get up. You are simply confronted by the horror of what was done - what had to be done - and why. Throughout the entire film, I found myself apologizing.
What you've heard about how audiences have reacted is true. There was no sound after the film's conclusion. No noise at all. No one got up. No one moved. The only sound one could hear was sobbing. In all my years of public life, I have never heard anything like that.
I told many of you that Gibson had reportedly re-shot the ending to include more "hope" through the Resurrection? That's not true. The Resurrection scene is perhaps the shortest in the entire movie - and yet it packs a punch that can't be quantified. It is perfect. There is no way to negotiate the meaning out of it. It simply asks, "Now, what will you do?"
I'll leave the details to you, in the hope that you will see the film - but one thing above all stands out, and I have to tell you about it. It comes from the end of Jesus' temptations in the wilderness - where the Bible says Satan left him "until a more opportune time". I imagine Satan never quit tempting Christ, but this film captures beyond words themostopportune time. At every step of the way, Satan is there at Jesus' side - imploring Him to quit, reasoning with Him to give up, and seducing Him to surrender. For the first time, one gets a heart-stopping idea of the sense of madness that must have enveloped Jesus - a sense of the evil that was at His very elbow. The physical punishment is relentless - but it's the sense of psychological torture that is most overwhelming. Heshouldhave quit. Heshouldhave opened His mouth. Heshouldhave called 10,000 angels. No one would have blamed Him. What wedeserveis obvious. But He couldn't do that. He wouldn't do that. He didn't do that. He doesn't do that. It was not and is not His character. He wasobedient, all the way to the cross - and you feel the real meaning of that phrase in a place the human heart usually doesn't dare to go. You understand that we are called to thatsamelevel of obedience. With Jesus'humanityso irresistibly on display, you understand that we have no excuse. There is no place to hide. 
Recently on Spiritual Life
Have something to say about this article? Leave your comment via Facebook below!
advertise with us
Example: "Gen 1:1" "John 3" "Moses" "trust"
Advanced Search
Listen to Your Favorite Pastors