Discover God's Plans for Your Life
Whitney Hopler, Live It Editor
Thursday, June 02, 2005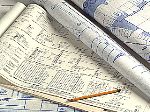 Do you sometimes feel like you're driving through life without a map? Do you find yourself confused and frustrated when facing decisions?

If so, take heart. God cares about every detail of your life and wants to guide you through it. He is willing to reveal His wisdom to you for all decisions - both minor (such as whether to attend a certain event) and major (such as whether you should marry the person you're dating).

Here's how you can discover God's will for you and live in the center of it:

Get to know God's general will for you. Understand that God's overarching plan for you - as it is for everyone - is to bring you to a saving relationship with Jesus and transform your character to reflect Jesus' love of God and people. Make it your top priority in life to pursue that relationship with Jesus, knowing that everything else will flow from that.

Get to know God's specific purposes for you. Realize that God created you to fulfill specific purposes. Identify your talents, skills, and desires. Then think and pray about them, asking God to reveal His purposes to you and give you a clear sense of your calling. Make decisions about how to spend your resources (time, energy, and money) on a regular basis in light of your knowledge about your calling so you can fulfill it well.

Read and study God's Word regularly. Read the Bible often, meditate on what you read (while asking the Holy Spirit to help you understand each passage), and apply that knowledge to your life by acting on it. Try to devote 15 to 30 minutes each day to studying the Scriptures.

Don't let discouragement defeat you. If you've been struggling to deal with a particularly frustrating situation for a long time, don't quit praying about it. Remember that there is nothing God cannot do. Trust that God will answer you - when the time is right. Understand that a delay in hearing from God simply means that His perfect time hasn't yet come to give you an answer, and there's always a good reason why. Be patient and trust that God is at work behind the scenes.

Listen for God's voice. Remember that prayer isn't just talking to God - it's also listening to Him. Don't fill all your prayer time with just your own voice speaking. Spend time in silence, away from distractions, actively listening for what God may whisper to your heart.

Take your eyes off yourself and set them on God. Rather than focusing on your dreams and desires, focus on the God who wants to give you what's best for your life. Delight yourself in God by choosing to trust Him with all your heart, even in the midst of difficult circumstances. Commit every aspect of your life to God. Don't block God's plans for your life by limiting ways in which you're open to following Him. Instead, make yourself completely available to God to use however He would like.

Invite God to shape your desires according to His will. Recognize that your most heartfelt desires may be from God, but you need to discern whether they're truly His plan for you or just your own plan that you're trying to get Him to bless. Don't push your own agenda on God; seek to join Him in what He is doing. Be truly open to whatever plans He may have for you. Ask Him to align your desires with His will by changing ones that don't fit into His plans into ones that do. Use a journal to keep track of your desires, how they change, and how they are ultimately fulfilled.

Recently on Spiritual Life
Have something to say about this article? Leave your comment via Facebook below!
advertise with us
Example: "Gen 1:1" "John 3" "Moses" "trust"
Advanced Search
Listen to Your Favorite Pastors