Arrested... by God's Grace
Eva Marie Everson, Crosswalk.com Contributing Writer
Wednesday, February 09, 2011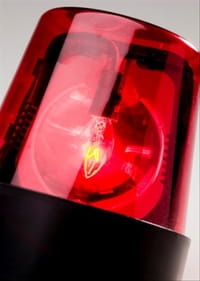 After being released, Kevin's first order of business was to get an attorney. "But we'd never needed an attorney before," Keely says. "And we didn't know where to start, so friends gave us a name."
Kevin admits that he felt hopeless during this time. "My whole world was shattered. Everything I'd ever believed about my country and the laws we live under was gone. Everything was questioned. We were under a gag order. It was all over the news, even Fox & Friends. So when our girls came home from school and their friends had asked questions or others had been cruel, there was nothing we could do. Nothing they could say."
Not one to sit still, Kevin asked his attorney what he could do to help with his case. "There's nothing you can do," he was told. But Kevin, a problem solver, wasn't willing to just do nothing. "Get character references, then," the attorney suggested.
Still, Keely had an additional idea. She had been researching novenas (In the Catholic Church, a novena is a devotion consisting of a prayer repeated on nine successive days) and her prompting inspired Kevin to find one that spoke to him. "It was a prayer to the Holy Spirit."
"I literally prayed on my knees," Kevin now says. "I let the prayer sink into my heart. And when the nine days were up, I kept praying. Maybe prayer, I decided, was the only hope I had."
"And while he was doing that," Keely adds, "the girls and I were praying together at night."
Kevin continues, "All my life I believed in God and I believed in praying to God, but I had never believed in the specific power of prayer. I didn't know prayer could lead to miracles. I know that now."
When Miracles Come
Kevin had two specific requests of God. First, that he stay out of prison. "I needed to be able to provide for my family." The second was for the money necessary to pay for the mounting legal fees.
Kevin and Keely both tear up at this point in their story. "God totally exceeded our expectations."
Weeks before Kevin's arrest, the officer who pulled him over had been in a car accident while on duty. Because he was at fault, his supervisor issued him a citation. Afterward, the officer took White-Out to the witness list and then boldly told his supervisor. On March 11, six weeks after Kevin's ordeal on I-4, charges were filed against the officer. In July, Kevin's attorney discovered the charges and "within a couple of hours, it was over."
The attorney called Kevin and Keely into his office. "The stars aligned for you," he told us.
"No," they said. "God gave us a miracle."
Since Then
"There is a reason it was me," Kevin now says tearfully. "A reason for all of this. God said to me, 'Wake up, man.' I'd been a lukewarm Christian, but now I realize that faith isn't about religion. Faith is about a relationship with God and, in turn, being His reflection."
"Some people see rainbows and remember the promises of God," Keely adds. "Kevin sees Dragon Tails in the clouds. It's just something between him and God. Sometimes he'll send me a picture via his cell phone. It's really neat."
"After an experience like ours," Kevin concludes, "you start to see God in the everyday."
*Last names have been changed.
Eva Marie Everson is the author of a number of books including Reflections of God's Holy Land; A Personal Journey through Israel and fiction works like This Fine Life. She is a popular speaker at women's groups and churches both nationally and internationally.
Publication date: February 9, 2011
Recently on Spiritual Life
Have something to say about this article? Leave your comment via Facebook below!
advertise with us
Example: "Gen 1:1" "John 3" "Moses" "trust"
Advanced Search
Listen to Your Favorite Pastors