How to be a Global Witness in Your Own Neighborhood
Whitney Hopler, Crosswalk.com Contributing Writer
Thursday, November 08, 2012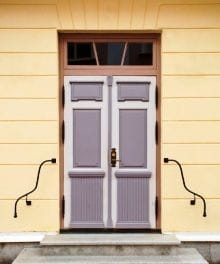 Editor's Note: The following is a report on the practical applications of J.D. Payne's new book, Strangers Next Door: Immigration, Migration, and Mission (Biblical Books, 2012).
You don't have to travel to foreign countries to reach people of those nationalities with the Gospel message. Since many people from around the world immigrate to the United States regularly, people from other countries likely live right in your own community – and all you need to do to reach them for Christ is get to know them and build friendships with them.
Your efforts to share the Gospel with immigrants can benefit many more people than just the immigrants you reach personally, since immigrants who come to Christ often share the Gospel with their family members and friends back in the nations from which they emigrated.
Here's how you can be a global witness in your own neighborhood:
Pray for courage, wisdom, opportunities, and a plan to move forward. Ask God to give you the courage and wisdom you need to overcome fear of the unknown, find immigrants who live near you, and successfully build relationships with them. Pray for opportunities to help immigrants with their needs and inspire them to seek God more. Choose to trust that reaching out to immigrants is worthwhile, because the potential to see their lives transformed by Jesus is greater than any obstacles you may need to overcome in the process. Ask God to help you come up with a strategic plan to intentionally build relationships with immigrants, while being careful to see them people to love rather than as projects through which you hope to accomplish goals. Pray for the ability to love and serve the immigrants you meet no matter what – whether or not you see them come to faith in Jesus. Be willing to learn as you go, make mistakes, and overcome challenges.
Recognize the many connections that exist between God's purposes and human migration throughout history. Read some of the famous Bible stories of how God has accomplished his mission through people moving from one place to another, from the story in Genesis of Adam and Eve moving out of the Garden of Eden, to the Apostle John's vision of heaven in Revelation, which came after he was exiled and forced to move. Learn about other ways that history reveals God fulfilling good purposes as people move from one place to another. Keep in mind that people move because they're seeking something, and God promises that those who seek Him wholeheartedly will find Him.
Get to know local immigrants and their life stories. Talk with the immigrants about themselves and their lives, asking them questions to help you learn about their experiences so far and what matters most to them. Listen carefully to the stories they tell you, and help them see how their individual stories play an important role in the great story of how God is at work in the world. Help them make connections between what they've been searching for throughout their immigration process (such as freedom, justice, and well-being) and how Jesus Christ can meet those needs in the deepest, most fulfilling ways.
Reach out to international students. Build friendships with international students at your local schools and universities. Often, students from other nations studying abroad in the United States are lonely and receptive to developing new relationships. International students also love to learn, and that makes them receptive to discovering more about Jesus Christ and why a relationship with Him is the only way to truly connect with God.
Reach out to refugees. Do what you can to help refugees with the many practical needs they face, showing them God's love in action while they deal with the stresses of their transition to a new nation. Keep in mind that refugees often must heal from going through traumatic experiences such as war, persecution, and hunger. Through the love you show them, they may discover that peace and satisfaction ultimately comes from relationships with Jesus Christ.
Recently on Spiritual Life
Have something to say about this article? Leave your comment via Facebook below!
advertise with us
Example: "Gen 1:1" "John 3" "Moses" "trust"
Advanced Search
Listen to Your Favorite Pastors