How to Find the Good Life
Whitney Hopler, Crosswalk.com Contributing Writer
Wednesday, January 25, 2012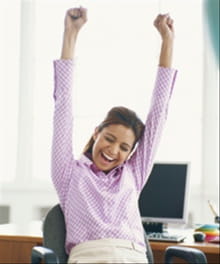 Break free of the idolatry of power. You may struggle with power idolatry if you have a hard time taking correction from your spouse, a friend, a teacher, or a boss, because you want to be in charge. Realize that the control you think you may have in life is actually an illusion; God is in ultimate control of every situation. Since God will take care of everything you need when you trust Him, give up trying to be in charge and surrender to God's plans for every situation that concerns you. When you do, God's unlimited power will flow into your life and transform it for the better.
Break free of the idolatry of money. You may struggle with financial idolatry if you look to money to give you security, peace, or happiness; or if you're often anxious about getting more money or holding onto the money you already have rather than being content and generous as God wants you to be. Jesus said that you can't serve both God and money because trying to do so will divide your mind, and you need to devote yourself to God with a single-minded focus so you can become the person He designed you to become. Choose to trust God completely with your finances, following biblical principles to manage your money as a tool to accomplish God's purposes for your life.
Break free of the idolatry of religion. You may struggle with religious idolatry if you try to earn God's love (or try to avoid losing it) by following religious rules and performing religious rituals. Realize that God's love for you is unlimited and unconditional and Jesus' completed sacrifice on the cross has made it possible for you to connect with God, so you don't have to use religion to try to gain or keep God's love. Instead, decide to embrace the love that God freely offers you. Make your top priority spending time with God often, just to communicate in love and build a closer relationship with Him. Remember that what you do with God is more important than what you do for Him.
Break free of the idolatry of appearance. You may struggle with appearance idolatry if you rely on being physically attractive to help you get what you want or if you think that how you look is who you are. Realize that even if people consider you to be physically beautiful or handsome now, your appearance will change when you age. And if people don't think you're attractive, God does, because He made you to be distinctively the way you are. You can be truly beautiful – no matter what you look like externally – when you're a whole and healthy person who lives in a close relationship with Jesus.
Break free of the idolatry of your dreams. You may struggle with dream idolatry if you're constantly frustrated with God because He hasn't made your dreams come true. Ask God for the wisdom you need to discern which of your dreams align with His purposes for your life, and which don't. Then let go of whatever dreams don't help you accomplish God's purposes for you, and trust God to help you see the right dreams come true in His way and in His time.
Focus your worship on God. What you worship determines what kind of person you'll become. For example, if you worship money, you'll become greedy, and if you worship power, you'll become corrupt. But if you worship Jesus – the image of the invisible God – then you'll grow to become more like Him, which is God's will for you. So place your relationship with God through Jesus at the center of your life and revolve everything else around it on a day-to-day basis.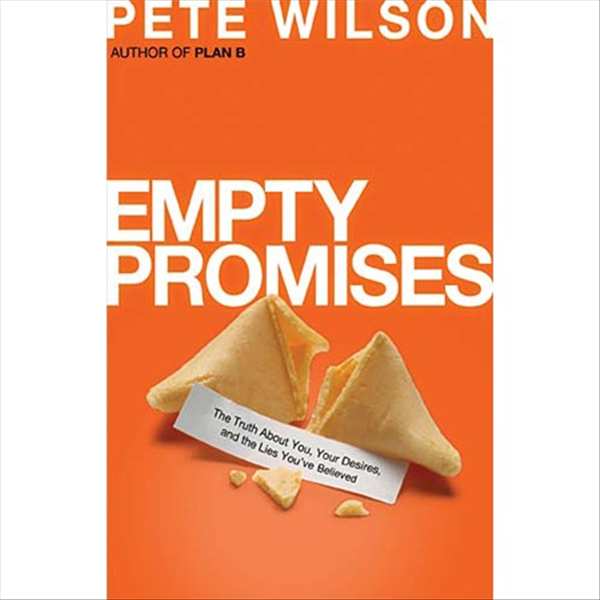 Adapted from Empty Promises: The Truth About You, Your Desires, and the Lies You're Believing, copyright 2012 by Pete Wilson. Published by Thomas Nelson Publishers, Nashville, Tn., www.thomasnelson.com.
Pete Wilson is the founding and senior pastor of Cross Point Church in Nashville, Tn. Pete desires to see churches become radically devoted to Christ, irrevocably committed to one another, and relentlessly dedicated to reaching those outside of God's family. Pete and his wife, Brandi, have three boys.
Whitney Hopler is a freelance writer and editor who serves as both a Crosswalk.com contributing writer and the editor of About.com's site on angels and miracles (http://angels.about.com/). Contact Whitney at: angels.guide@about.com to send in a true story of an angelic encounter or a miraculous experience like an answered prayer.
Publication date: January 25, 2012
Recently on Spiritual Life
Have something to say about this article? Leave your comment via Facebook below!
advertise with us
Example: "Gen 1:1" "John 3" "Moses" "trust"
Advanced Search
Listen to Your Favorite Pastors