How to Know the Will of God
James Montgomery Boice, The Bible Study Hour
Thursday, June 24, 2010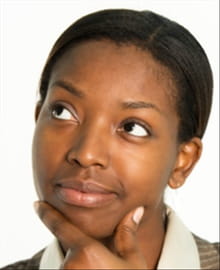 Now the people must have hated the moving of the cloud by which God guided them. But no matter how much they hated the cloud they still had to follow its guidance. Because if someone had said, "I don't care if the cloud is moving; I'm going to stay right here," the cloud would have gone on, and he would have died in the heat of the desert, or he would have frozen at night. They hated God's leading. But by this means God was molding a nation of rabble, of slaves, into a disciplined force that would one day be able to conquer the land of Canaan. And He was teaching them absolute obedience.
It is the same with us. Neither you nor I naturally want God's will. We want our will. We will always hate God's way, and particularly His way of training us to be soldiers. But we must go through it. For through that training we must learn to say, "Father, even though I do not naturally want Your will, nevertheless, I know that it is the best thing for me; and it is necessary for my spiritual training. Lead me in the way I should go." And God will do that. For to know God's will we must come to the point where we first want to do it.
The second great principle for knowing the will of God is that nothing can be the will of God that is contrary to the Word of God. The God who is leading you now is the God who inspired the Bible then, and He is not contradictory in His commandments. Consequently, nothing can be the will of God for you that is not in accordance with what is taught in His Word.
God's will is expressed in great principles. Take John 6:40, for instance. I call this verse the will of God for all unbelievers. It says, "And this is the will of Him that sent me, that everyone who seeth the Son, and believeth on Him, may have everlasting life; and I will raise him up at the last day." If you are not a Christian, God is not at all interested in telling you whether you should accept a job with General Motors or with Dupont. He is not interested in whether you should marry Sally or Mary, or Henry or John, or whether you should enlist in the army. He is interested in whether or not you will believe in Jesus Christ and receive Him as your personal savior. God's will for you starts there. This is His will. And you must accept this demand before you can begin to go forward on any other level.
Another passage is Romans 12:1-2. It is an expression of God's will for the Christian. "I beseech you therefore, brethren, by the mercies of God, that ye present your bodies a living sacrifice, holy, acceptable unto God, which is your reasonable service. And be not conformed to this world, but be ye transformed by the renewing of your mind, that ye may prove what is that good, and acceptable, and perfect, will of God." If you are a Christian, you can take it as an unchangeable principle that anything that contributes to your growth in holiness is an aspect of God's will for you. And anything that hinders your growth in holiness is not His will. God is interested in having you become like His Son, the Lord Jesus.
Colossians 3:23 is an expression of God's will for your work. It says, "And whatever ye do, do it heartily, as unto the Lord, and not unto men." I think this is especially applicable to young people. Not long ago a member of my congregation remarked that all too often young people interpret a difficulty in their work or their schooling as being an indication that what they are doing is not God's will for them; actually, she said, it is probably God's indication that they should work harder at it. This verse tells us that God wants us to do everything we have to do well.
A principle that is closely related to this one is found in Ephesians 6:5-6: "Servants, be obedient to them that are your masters according to the flesh, with fear the trembling, in singleness of your heart, as unto Christ; not with eye-service, as menpleasers, but as the servants of Christ, doing the will of God from the heart." This is for you if you have a difficult boss, or a difficult teacher. The Bible says that it is God's will that you should avoid gossiping about him or her and instead work as well as you are able under his guidance. And you should do it, not only when he is watching, but when he is not watching—as unto the Lord and not unto men.
Recently on Spiritual Life
Have something to say about this article? Leave your comment via Facebook below!
advertise with us
Example: "Gen 1:1" "John 3" "Moses" "trust"
Advanced Search
Listen to Your Favorite Pastors