Introverts: You Can Evangelize
Whitney Hopler, Live It Editor
Wednesday, June 07, 2006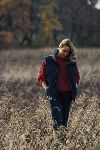 * Understand the difference between God's job and yours. Know that it's not your responsibility to bring people to faith in Christ – that's God's job, because He draws people to Himself as He works in their hearts. Simply be faithful delivering God's message whenever He calls you to do so, and trust Him with the results.
* Break free from fear. Ask God to help you whenever you're afraid. Ask Him to give you the courage you need. Don't worry about how other people might respond to you; trust God to handle their reaction when you evangelize. Don't fear failure; realize that God never views you as a failure as long as you're faithful. Avoid forcing yourself into situations that aren't natural for you and have confidence that if you evangelize in natural ways, people will know that you're sincere. Don't worry about not having all the answers; just express God's love and trust Him to guide your conversations. Know that God can use you, despite your faults and weaknesses. Realize that your humanity will make it easier for people to identify with you. Remember that whenever God calls you to do something uncomfortable, He will give you the strength you need to do it. Don't worry about being embarrassed; focus on God instead of yourself. Don't be nervous about speaking to strangers if God leads you to; know that He sometimes sets up divine appointments for specific purposes. Trust that, even if you say something wrong, God can use your words to accomplish something good anyway. Don't worry about being corrupted by non-Christians as long as you stay close to God and believers for integrity, accountability, encouragement, and strength. Remember that God's love drives out fear.
* Embrace grace. Know that God's work in people's lives isn't limited by your performance evangelizing. Don't feel undue pressure or guilt. Relax and let God work through you in His way, time, and strength.
* Look to Jesus' example of evangelism. As you evangelize, consider what Jesus would do. Study His life to discover that He: prayed, asked the Father to bring the right people into His life, loved people, was intentional yet patient about guiding people toward faith, took time with people to explore their needs, communicated with people, was Himself with them, looked at people through God's eyes, allowed God to work through Him, and listened. Make Jesus your role model.
* Watch out for Satan. Be alert for Satan's attempts to render your evangelism efforts ineffective. If he tempts you to sin, remember that you don't have to be perfect to share the Gospel message. Know what your weak spots are and expect him to attack you there; bolster yourself through prayer. Don't believe his attempts to convince you that people won't like or respect you if you witness to them; decide to evangelize anyway. Learn to recognize Satan's lies by immersing yourself in God's truth. Guard your heart so Satan can't use your emotions and passions to trip you up. Remember that God wants you to be in the world, but not of it, so don't become too attracted to the world lest you dilute your impact in evangelism. Understand that a daily battle between good and evil is taking place for your soul. Fight back by praying often. Get to know God well and learn how to test spirits so you discern when it's really Satan masquerading as an angel of light. Realize the impact of small decisions you make that can give Satan a foothold in your life. Don't let anything interfere with the ministry God has given you to do. Constantly resist Satan and trust God to keep on evangelizing.
Recently on Spiritual Life
Have something to say about this article? Leave your comment via Facebook below!
advertise with us
Example: "Gen 1:1" "John 3" "Moses" "trust"
Advanced Search
Listen to Your Favorite Pastors