Looking For A Christian Counselor?
Jim Robinson, Author & Counselor
Wednesday, August 15, 2007

It makes sense to do your homework beforehand, of course. A good place to start is the "Links" page of my website: www.prodigalsong.com/resources/links.htm. When you find a good possibility, make an appointment. As you talk to this person during the initial meeting, open your heart to what God is saying: Is this someone with whom you will feel safe enough to bare your deepest wounds? Does he not only profess to understand—and practice—his own walk with Christ, but reflect back to you the real love of Jesus? Does she seem not only willing to teach, but to share in your journey of healing? Does she seem capable of connecting with you?
As a believer, searching for a Christian therapist is a logical starting point. But don't assume one's faith alone makes him or her the right choice for you.
The Journey

If you've never sought help from a counselor before, or if you've tried to do so but been disappointed, this whole process is more than likely going to be a bit scary for you. Ask God to lead, guide, and protect you. Ask for discernment once you are sitting face to face with the counselor. Ultimately, a gifted counselor will keep one ear on the client, and the other ear on God.
Together, the client and the counselor embark on a journey… with Christ leading the way. In my office, I'm privileged to experience this regularly. We begin by surrendering our strongholds, taking the false gods of shame and fear to the cross and laying them there at the Master's feet. Together, we examine the false truths—many of which developed early in our lives—that cause us so much loss and pain. We learn how Satan uses these tools to maintain a powerful veil of deception before our eyes, disconnecting us from ourselves, others, and ultimately, from Him.
For many of us, the way to wellness begins with a journey into our own pasts, asking God to reveal the secret wounds that have negatively affected our lives since childhood. We seek the long-hidden answers to the questions within that for so long have dragged us down into isolation. Together, we join hands and lock eyes, and look deeply into the Mystery of Faith… and call upon the one true Source of love and healing.
We come together as strangers. But, by sharing our secret selves, we become empowered to receive the restorative touch of Jesus, the Healer of our hearts, and the Lover of our souls. Where two or more are gathered in His name, miracles happen. The dark secrets of our souls, exposed in the brilliant Light of Christ, will wither and vanish.
We need only have the courage to let go… and let God heal our broken spirit.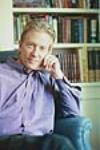 Jim Robinson, LADAC, NCACI, BCBC, is a successful songwriter, musician, speaker, author, and professional recovery counselor. A graduate of Christ Center School of Counseling and Addiction Studies, Robinson is founder of ProdigalSong, a Christian ministry utilizing music, speaking, counseling, and teaching to convey healing for the broken spirit. Jim's web site, www.ProdigalSong.com, contains information about his ministry, numerous recovery resources, and additional articles he's written. To subscribe to Jim's monthly newsletter, click here.
Recently on Spiritual Life
Have something to say about this article? Leave your comment via Facebook below!
advertise with us
Example: "Gen 1:1" "John 3" "Moses" "trust"
Advanced Search
Listen to Your Favorite Pastors