Recover from Religious Abuse
Whitney Hopler, Crosswalk.com Contributing Writer
Monday, March 14, 2011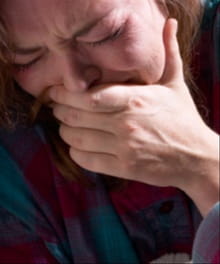 Editor's Note: The following is a report on the practical applications of Jack Watts' recent book, Recovering from Religious Abuse: 11 Steps to Spiritual Freedom, (Howard Books, 2011).
A church elder yells rude, condemning words at you. A pastor tries to manipulate you and makes you feel guilty if you don't comply. A church leader you trust sexually molests you when the two of you are alone.
When you suffer religious abuse, you must deal with the pain of figuring out how to separate the abusive behavior of those who claim to follow God from God Himself. Tragically, your pain may lead you away from God, which will only increase your misery. But if you move closer to God instead, you can discover the healing that He wants to bring into your life.
Here's how you can recover from religious abuse:
Remember that Jesus was abused by religious leaders, so He understands your pain. Jesus suffered religious abuse during His time on earth, undergoing slander and beatings from religious leaders who then murdered Him. Jesus knows exactly what you're going through, He cares, and He wants to heal you.
Acknowledge that your life is not where you want it to be. Admit the reality that the abuse you suffered harmed you both spiritually and emotionally. Don't deny what's happened to you, but don't wallow in self-pity, either. Instead, pray for the courage you need to stop trying to rely on your own efforts to get better and submit to God's will in every area of your life.
Commit to stop living your life in pursuit of self-defeating behavior. Ask God to help you stop dwelling on how badly you were hurt in the past and instead focus on what you need to learn from what you suffered. Pray for God's forgiveness for the ways that your anger and bitterness have injured your relationship with Him and other people. Ask God to give you the peace and strength you need to move ahead with your life. Pray for the wisdom you need to determine what specific changes you should make with how you spend your time, energy, money, and talents so you'll be able to fulfill God's purposes for you.
Accept that the responsibility for getting back on track is yours and no one else's. Only you can make the decision to get back on track with God; no one else can do it for you. So take stock of where you currently are in life, ask God to give you a vision of where He would like you to be, and develop a plan with specific goals to align every part of your life with God's plans for you.
Choose to believe what God says about Himself. The Bible reveals that God is good and can be trusted. So recognize that God didn't cause your abuse; rather, religious leaders who misused their authority are responsible for the abuse you've suffered. God cares deeply about what you've gone through, and you can count on Him to heal you, so make a determined effort to separate God from the abuse.
Commit to repairing your relationship with God and making amends with everyone you've wronged along the way. Confess the sins you've committed that have distanced you from God, ask God's forgiveness for them, and accept the forgiveness He gives you. Then contact each of the people you've hurt or offended and apologize to them for what you said and did that was wrong. Try to make amends however you can, such as by repaying a debt or restoring something that was damaged in your relationships. Ask God to help you change your behavior going forward.
Recently on Spiritual Life
Have something to say about this article? Leave your comment via Facebook below!
advertise with us
Example: "Gen 1:1" "John 3" "Moses" "trust"
Advanced Search
Listen to Your Favorite Pastors