Ruth: Sex, Race, and God's Sovereignty at Work
John Piper, Pastor and Author, desiringGod.org
Wednesday, November 16, 2011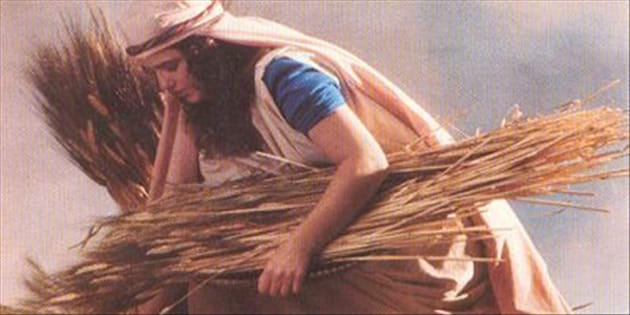 Consider a few facts from the U. S. Census Bureau about what is in store for America:
Minorities, now [August 2008] roughly one-third of the U.S. population, are expected to become the majority in 2042, with the nation projected to be 54 percent minority in 2050. By 2023, minorities will comprise more than half of all children. . . . The non-Hispanic, single-race white population is projected to be only slightly larger in 2050 (203.3 million) than in 2008 (199.8 million). In fact, this group is projected to lose population in the 2030s and 2040s and comprise 46 percent of the total population in 2050, down from 66 percent in 2008.
Ruth is an "unclean" pagan Moabitess. But she is drawn into faith and into the lineage of Jesus Christ, the Son of God. Her marriage is an interracial marriage. There are lessons here that we need as much today as ever.
The Sovereignty of God
Fifth, the most prominent purpose of the book of Ruth is to bring the calamities and sorrows of life under the sway of God's providence and show us that God's purposes are good. It is not a false statement when Naomi, Ruth's mother-in-law, says, "[T]he Almighty has dealt very bitterly with me. I went away full, and the Lord has brought me back empty. . . . [T]he Almighty has brought calamity upon me" (Ruth 1:20-21).
That is true. But here's the question the book answers: Is God's bitter providence the last word? Are bitter ingredients (like vanilla extract) put in the mixer to make the cake taste bad? Everywhere I look in the world today, whether near or far, the issue for real people in real life is, Can I trust and love the God who has dealt me this painful hand in life? That is the question the book of Ruth intends to answer.
Risk-Taking Love
Sixth, the gift of hope in God's providence is meant to overflow in radical acts of love for hurting people. The book of Ruth is not in the Bible merely to help us think right thoughts about God. Nor merely to give us hope in his good providence. That hope-filled confidence is meant to release radical, risk-taking love. It's there to make you a new kind of person—a person who is able "to do justice, and to love kindness, and to walk humbly with your God" (Micah 6:8).
The Glory of Christ
Seventh, the book of Ruth aims to show that all of history, even its darkest hours, serves to magnify the glory of God's grace. In surprising ways, a thousand years before Christ, this book glorifies his saving work on the cross, as we will see. Ruth is about the work of God in the darkest of times to prepare the world for the glories of Jesus Christ.
I invite you to join me as we walk together through this amazing story.
Taken from A Sweet & Bitter Providence: Sex, Race, and the Sovereignty of God by John Piper (2010, Crossway).
Used with permission.
Listen to John Piper now at OnePlace.com
Permissions: You are permitted and encouraged to reproduce and distribute this material in any format provided that you do not alter the wording in any way and do not charge a fee beyond the cost of reproduction. For web posting, a link to this document on our website is preferred. Any exceptions to the above must be approved by Desiring God.
Please include the following statement on any distributed copy: By John Piper. © Desiring God. Website: desiringGod.org
Recently on Spiritual Life
Have something to say about this article? Leave your comment via Facebook below!
advertise with us
Example: "Gen 1:1" "John 3" "Moses" "trust"
Advanced Search
Listen to Your Favorite Pastors