Dads, Your Career Is a Means and Not an End
Byron Yawn, Pastor, Author
Thursday, June 14, 2012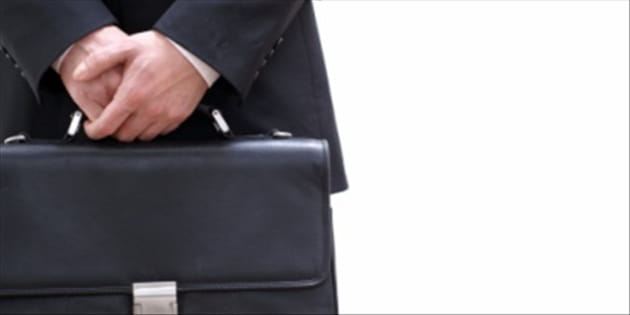 I Think They Got It
The other night my sons attended a professional hockey game. It was a guys' night out sponsored by their school. The headmaster, several of the male teachers, and other dads escorted a group of elementary-aged boys to the game. Such madness. God bless them for doing it. After they returned home my youngest son was visibly disturbed. I could see it. He had met a new friend. At some point during the game my son's new friend disclosed his family situation. It was not good. His father was gone. He did not have one. As my son put it, "His dad did not want him and left. He is now remarried and has three other children. He never sees him."
My son, who is eight, could not make this make sense. With a very innocent level of clarity he understood the injustice. It was deeply distressing to him. "How could a dad do that?" Unfortunately, there's not an easy answer. Unfortunately, it's far too common a scenario.
In that moment I think my sons, both of them, at least for that moment, got it—how blessed they are to have a dad. (Not perfect, but present. Not perfect, but engaged.) Their reaction to this young man was similar to my mom's reaction to her own lonely little boy so many years ago. It's a hard reality to deal with.
The response in my son was love and warmth toward his own dad. He clung to me. Later he asked if he could sleep in his big brother's room in the lower bunk. It was as if he prized more highly and was drawn into more closely the bond of family and brotherhood. (It could also be that he used the situation to manipulate his dad. But that is beside the point.) He asked if we could pray for this young man. So there we were; dad, mom, brother and son, on our knees praying for the unique presence of a heavenly Father in this kid's life. We gave thanks for our own family and closed. I did my usual round of hugs and kisses and then walked out with tears in my eyes. That is what I live for as a dad. It's who I am. I get to be there for these boys. No one has to pity them, or cry over them as statistics.
If you took me back in time thirty minutes from that moment on my knees with my family and told me what was about to occur—how God would bless me with some of the most sincere love a man could ever experience, how I would have a chance to leave an indelible mark on my son's tender heart—if you took me back and offered me ten million dollars to miss it, I would turn you down every time. Because there are things more valuable than money and careers. Truly priceless. There are a thousand little priceless moments all around us. You only have to pay attention. You only have to love the looking. Your ability to be there in those moments has nothing to do with your career, or lack thereof. Your kids never see that stuff anyway. You're just their dad.
[Taken from chapter 17 of What Every Man Wishes His Father Had Told Him, by Byron Yawn (Harvest House Publishers, 2012). Used by permission.]
Have something to say about this article? Leave your comment via Facebook below!
advertise with us
Example: "Gen 1:1" "John 3" "Moses" "trust"
Advanced Search
Listen to Your Favorite Pastors