God's Change Agents Always Go Through a Character Development Phase
Os Hillman, President, Marketplace Leaders
Tuesday, April 30, 2013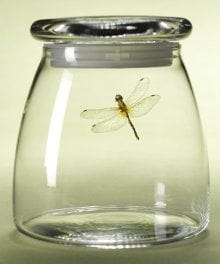 Crisis and pain lead to greater commitment, obedience and intimacy.
One of my favorite movies is Braveheart. It is the story of William Wallace, a change agent for Scotland, and his rebellion against the wicked King of England which led to the ultimate emancipation of Scotland from England. In order to defeat the English Wallace appealed to Robert the Bruce, the King of Scotland to mobilize the Scottish Lords. During the battle of Falkirk, Wallace was attacked in an open field by a knight with covered armor, so he could not identify his opponent. Wallace knocked him off his horse and ran to see who had attacked him—it was Robert the Bruce. The scene of Wallace's shock and utter feelings of betrayal was captured like no other scene I have seen in a movie. You literally felt Wallace's heart break into two pieces as he discovered the very man who had committed to help him emancipate Scotland had reversed sides. Later Bruce had a change of heart and was credited for Scotland's ultimate freedom after Wallace was captured and tortured.
Emotional pain can be the most excruciating emotion to overcome. It can devastate you like nothing else. Divorce, loss of a child in an accident or illness, death of a spouse, abandonment by a spouse or loved one—these experiences test our faith in God and in human beings. I have had more than my share of very close relationships that ended in betrayals. Many of them reconciled, but some did not reconcile until years later. Those were difficult times. There were times I literally felt my heart was bleeding from the inside out. David must have been feeling this when he wrote this psalm: "For it is not an enemy who reproaches me; Then I could bear it. Nor is it one who hates me who has exalted himself against me; then I could hide from him. But it was you, a man my equal, my companion and my acquaintance. We took sweet counsel together, and walked to the house of God in the throng."
There is something about emotional pain that drives us deep into the arms of our Heavenly Father like nothing else. Emotional pain is designed to take us deeper into the soil of God. It is designed to help us identify with the cross. Ultimately, it should motivate us to greater levels of intimacy and obedience. Psalms 119:67 says, "Before I was afflicted I went astray, but now I keep Your word." Hebrews 5:8-9 describes the pain that our Savior also endured that was designed to create greater obedience in His life: "Though He was a Son, yet He learned obedience by the things which He suffered."
Maybe you find yourself in this place as He prepares you to be a change agent. All of God's change agents will experience betrayal at some point in their journey. God wants you to know we must follow the example of His Son who washed the feet of Judas. Oh, how difficult this test is to pass. We don't want to forgive those who hurt us deeply. But, Jesus said that if we don't forgive others, He doesn't forgive us. Not a very good option if we choose to hold onto the pain or the right to revenge or simply withhold forgiveness. Pride keeps us from extending forgiveness to others. We want justice. Self-righteousness says "I cannot forgive. What he or she did is unforgiveable." We want someone to pay for our pain. A sinless person would be justified in withholding forgiveness, but the one person who ever qualified for that distinction chose to forgive you and me for our sins. Jesus chose to tear up the "You hurt me deeply--you deserve to pay" ticket. So must we. You hold yourself and others in a prison if you do not forgive. Unforgiveness has even been proven to cause physical illness. Humility allows us to let go. Pride keeps us holding onto offenses. Psalms 25:9 says "The humble He guides in justice, and the humble He teaches His way." God wants to teach us His way.
Have something to say about this article? Leave your comment via Facebook below!
advertise with us
Example: "Gen 1:1" "John 3" "Moses" "trust"
Advanced Search
Listen to Your Favorite Pastors