Is Secular Work Valued by God?
Os Hillman, Marketplace Leaders
Wednesday, February 01, 2012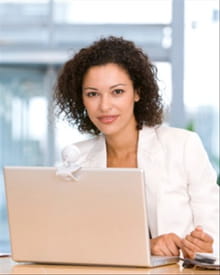 You could say that the life work of English politician William Wilberforce was gradually eliminating slavery through 69 initiatives he piloted that changed his nation—and the world. However, after he came to faith in Christ at age 26, he almost quit politics to go into the "ministry" because he thought it to be a "higher" calling. Fortunately for us, a converted former slave trader named John Newton (the writer of "Amazing Grace") challenged the young man to stay where God could use him most—in politics.
Fast forward 180 years to Janice, who has been an administrative assistant to a well-known Bible teacher for thirteen years. She's felt the Lord directing her into another line of work. She's fascinated with computers—and loves teaching others about how they work and how to troubleshoot problems. Recently, at the age of 55, Janice told me that she went back to school to become a certified computer tech, but then the guilt overshadowed her excitement. Why would the Lord want me to leave my ministry for such secular work as this? It's not a very 'Christian' field to be in, she worried.
Millions of Christians throughout the centuries have wrestled with such dilemmas. We often struggle to find spiritual meaning in the daily routine of work. One Wall Street Journal survey showed that 80% of the general workforce is dissatisfied with their jobs. On top of that, many believers—like William Wilberforce and Janice—have been led to mistakenly believe that work not overtly "Christian" in nature is under the curse that came with "the Fall."
Is Our Work Really Cursed?
Let's look at what Genesis 3:17-18 really says: "Cursed is theground for your sake. In toil you shall eat of it all the days of your life. Both thorns and thistles it shall bring forth for you" (NKJV). In the Garden of Eden, Adam and Eve had a perfect work life—God entrusted all of creation to them to manage—their work was a blessing. However, when they sinned, the ground—not the work itself—was cursed, affecting the nature of their work in three ways: 1) once naturally a joy, work would become painful toil, 2) "thorns and thistles" would hamper man's efforts, and 3) we would have to "sweat" to accomplish tasks (v.19).
However, Scripture tells us that when Jesus died on the cross and conquered sin and death, He restored what was lost: "God was pleased to have all his fullness dwell in him, and through him to reconcile to himself all things, whether things on earth or things in heaven, by making peace through his blood, shed on the cross (Colossians 1:19-20 NIV, emphasis added). Consider the full meaning of Jesus' words about Himself: "For the Son of Man has come to seek and to save that which was lost" (Luke 19:10 NASB). Was it just coincidence that Jesus wore thorns and thistles as a crown when He was crucified to restore that which was lost?
The Cross restored meaning and purpose to our work lives, redeeming it into a way for us to worship God. In fact, both the English terms "work" and "worship" that we read in the Old Testament are derived from the same Hebrew word, avodah.
Our Work Has Spiritual Value
In the true story Chariots of Fire, a young Scottish man who grew up in China named Eric Liddell is confronted by his sister for his decision to run in the Olympics rather than returning with her to the mission field immediately. His response to her was simple: "God made me for a purpose. He made me for China, but He also made me fast. And when I run, I feel His pleasure." Eric's response showed a more Biblical theology of work than his sister, who saw no eternal value in his athletic skill.
Have something to say about this article? Leave your comment via Facebook below!
advertise with us
Example: "Gen 1:1" "John 3" "Moses" "trust"
Advanced Search
Listen to Your Favorite Pastors