Secular vs. Sacred: What's Our Primary Call?
Os Hillman, President, Marketplace Leaders
Tuesday, June 25, 2013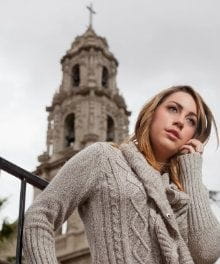 Editor's note: This is the second and final article in a series by Os Hillman on viewing your work as ministry. Part one can be read here.
"Full time" vs. "Part time"
May the favor of the Lord our God rest upon us; establish the work of our hands for us- yes, establish the work of our hands (Ps 90:17).
Throughout the church, a view of those in full-time Christian work versus those who work "secular" jobs has created a definite class distinction. There seems to be little evidence of this distinction in the Bible. Yet, we often hear testimonies from those who left "regular" jobs to go into the mission field, or some other "full-time" Christian work.
The often-held view by pastors toward business people was brought home to me one day when I received a letter from a pastor in response to a TGIF devotional that I write for men and women in the workplace. This devotional is being distributed throughout the world and I have a surprisingly large number of pastors subscribed to it. One day I received a very simple note from a pastor that said, "How can a businessman have such wisdom?" This comment spoke volumes to me. Basically, he was implying that clergy were the only ones in tune with the spiritual matters of life, and businessmen and women are focused on the "secular" life. However, God has never said this. He is now helping many of us begin to understand our true calling as disciples of the Lord Jesus, but with different roles to fulfill in the body of Christ. And no role is less Holy than another.
When I received Christ in 1974, I was a golf professional. God gradually led me away from golf and into business. In 1980, I considered moving into "full-time" Christian work by attending a short-term Bible school to determine if I wanted to be a pastor. I served briefly as an assistant pastor only to have the position removed. God took me out of that because it was never His intention for me to be a pastor.
It was more implied guilt than a genuine call of God that led me to consider "vocational ministry." I believed I might not have been giving my all to God if I wasn't full time in the work of the Lord. I have learned since then that work truly is worship to God: work and worship actually come from the same root Hebrew word, avodah. If you are in a secular job that doesn't violate scripture, your vocation is just as important to God as is a full-time missionary in India. God calls each of us to our vocation. It is in that vocation where He desires to use us for His kingdom.
In their book, Your Work Matters To God, authors Doug Sherman and William Hendricks state the following regarding holy versus unholy vocations.
The architect who designs buildings to the glory of God, who works with integrity, diligence, fairness, and excellence, who treats his wife with the love Christ has for the Church, who raises his children in Godly wisdom and instruction, who urges non-Christian coworkers and associates to heed the gospel message -- in short, who acts as a responsible manager in the various arenas God has entrusted him -- this man will receive eternal praise from God. That is what really matters in eternity. In short, God's interest is not simply that we do holy activities but that we become holy people. Not pious. Not sanctimonious. Not otherworldly. But pure, healthy, Christlike.
Have something to say about this article? Leave your comment via Facebook below!
advertise with us
Example: "Gen 1:1" "John 3" "Moses" "trust"
Advanced Search
Listen to Your Favorite Pastors