Secular vs. Sacred: What's Our Primary Call?
Os Hillman, President, Marketplace Leaders
Tuesday, June 25, 2013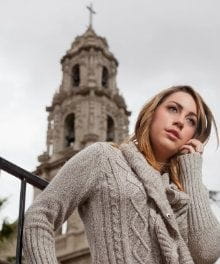 That is how God wants to use you and me, so we may proclaim Him wherever we are. He also wants us to use the talents and abilities he has allowed us to be trained with for His greater glory in this world. For many of us, these talents were given to provide valuable services to our employers for the glory of God. We can find comfort in the knowledge that there is no higher calling than to be where God calls us. Regardless of whether it is in "full-time" Christian mission work, or working at the local hardware store.
Our Primary Call
We should step back for a moment and remind ourselves again that each of us is called to a personal relationship with God through Jesus Christ, first and foremost. From this position all else comes. The fruit of our relationship with Christ moves us to the level of our calling in work. That work – whether serving on the mission field—or delivering mail-- is a holy calling of God. The reason God holds a high view of work is that He created each person in His image for an express purpose in this world to reflect His glory in ALL aspects of life. "And whatever you do, whether in word or deed, do it all in the name of the Lord Jesus, giving thanks to God the Father through him" (Col 3:17). He knows the number of the very hairs of our head, and He knows what we are wired to do in life (see Ps 139). By segmenting this part of our life, we cut off the expression of His life to the world. However, He would by no means let us do that. He knows there are many who will never hear the gospel because they will never enter a church building. You or I may be the only representative of God they will ever encounter.
Have you ever considered the diversity of gifts and talents God gave humankind? It is amazing to consider. I sometimes think about someone who is working in a particular profession that does not appeal to me, yet God created that person to use his or her gifts for that express purpose. At the same time, He desires that we see that work as worship to Him and a place where His presence and power can be manifested as a testimony to the world. God is always about creating a testimony of His love and power for the world to see. The Bible is a continual testimony about reconciling the world unto Himself. Later we will see how God has demonstrated His life through individuals in some dramatic ways in the workplace.
The Value of Secular Work
The Word in Life Study Bible provides some good insights into this question of secular versus sacred work.
God values our work even when the product has no eternal value. Christians often measure the significance of a job by its perceived value from the eternal perspective. Will the work last; will it "really count" for eternity? The implication is that God approves of work for eternity, but places little value on work for the here and now. By this measure, the work of ministers and missionaries has eternal value because it deals with people's spiritual, eternal needs. By contrast, the work of a salesman, teller, or typist has only limited value, because it meets only earthly needs. In other words, this kind of work doesn't really "count" in God's eyes. But this way of thinking overlooks several important truths.
(1) God himself has created a world that is time-bound and temporary (2 Peter 3:10,11). Yet he values his work, declaring it to be "very good," by its very nature (Gen 1:31; Acts 14:17).
Have something to say about this article? Leave your comment via Facebook below!
advertise with us
Example: "Gen 1:1" "John 3" "Moses" "trust"
Advanced Search
Listen to Your Favorite Pastors