Husbands, Love Your Wives More Than Seminary
Anonymous, Towers, A News Publication of the Southern Baptist Theological Seminary
Thursday, February 24, 2011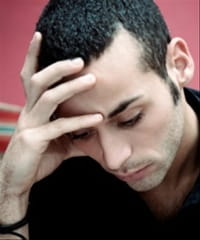 This article was originally published in the February 21, 2011 edition of Towers: A News Publication of the Southern Baptist Theological Seminary.
Much study – the weariness of the flesh
Nothing will throw off your graduation date like a divorce.
Does a husband's subjective call to ministry relativize his objective, biblical command to love his wife? Regardless of how I might have answered this question in a theological paper, the true answer of my heart was exposed by my actions. Some said my marriage issues were normal for a seminarian, even appropriate for my "season of life." My sinful heart exploited this poor counsel to justify my negligence as a husband.
If you are better at spotting immature husbands than I am, then you would quickly see that though I would have argued that no ministry opportunity — including the opportunity to attend seminary — undermines Ephesians 5:25, my true answer could be seen in how I talked to my wife. You could see it in how I touched her, when I did. If you were to come to my home, you might have sensed that my study, neatly adorned with shelves of books, was my pride and joy. But I happily left the upkeep of the rest of the house to my wife.
You may have noticed my drive to write creative sermons and talk theology with classmates, but a deflated effort creatively to engage my wife in conversation. My eyes lit up over my syllabi, but I had little response over my wife's new haircut or her plans for the day or a new recipe she was eager to try.
To my shame, I could spot the subtle ways heretical worldviews creep into the church, but I paid little attention to the subtle ways resentment crept into my wife's heart. I jumped to unpack the mysteries behind Christ's tears as He hung alone on the cross, but I left alone the mystery of my wife's tears as she, once again, went to bed alone because her husband "needed" to study. After all, I was in seminary, and shouldn't she support God's calling on my life? She should be stronger, trust God's plan more, and be more understanding of the demands of my calling, right?
Wrong.
At the end of the day, I gave heart service to my time at seminary, but only lip service to Ephesians 5, and it cost me my marriage.
Studious or self-deceived
Husbands, I have found that discerning whether or not we adequately love our wives is rarely something we can do on our own. If I were to ask you, "On a scale of 1 to 10, how much do you think your wife feels loved by you?" many of us would likely rate ourselves higher than our wives would. Sure, no Christian man would have the audacity to rate himself a 10. We all know we are sinners. But, our hearts are incredibly self-biased, and finding where we truly land on the scale almost always requires a second set of eyes.
Somewhere along the way, we seminary students become really awesome at calling out sin apart from true heart change. After all of our trivial confessions, we may remain oblivious to how we are deeply wounding our wives because we end up loving her on our own terms. We can even wind up blaming her for a difficult marriage when the difficulty is really because we husbands don't know how to dig deep enough to see our sin.
Gospel-focused affection
I humbly want to serve as that second set of eyes. As I think about my own marriage breakdown, I want to offer a few things I wish I would have more seriously considered during my time as a seminarian:
Tell your wife you love her regularly.
Deeply dwell on the Gospel. Your affection for your wife can only go as deep as your affection for the person and work of Christ. Because marriage is a picture of how Christ has loved His church, if your heart has grown cold toward the cross, you can be sure it has grown cold toward your marriage. Thus, do everything possible to keep your heart soft toward Jesus. Read books about the cross. Listen to music about the cross. Try to constantly maintain a posture of wonder about being reconciled to God through Christ; this is the foundation for true love for any marriage.
Recently on Divorce and Remarriage
Have something to say about this article? Leave your comment via Facebook below!
advertise with us
Example: "Gen 1:1" "John 3" "Moses" "trust"
Advanced Search
Listen to Your Favorite Pastors