Husbands, Love Your Wives More Than Seminary
Anonymous, Towers, A News Publication of the Southern Baptist Theological Seminary
Thursday, February 24, 2011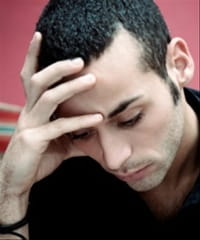 Remember that marriage is Gospel ministry. If you do not hold your marriage in high esteem (Heb 13:4), you do not truly hold Gospel ministry in high esteem. The size of your library is a poor indicator of how seriously you take the Gospel. Your marriage is where the audit needs to happen. I think this is what Paul is getting at when he asks, "For if someone does not know how to manage his own household, how will he care for God's church" (1 Tim 3:5)?
Tell your wife you love her regularly.
I have also found that your class notes may not be the best devotional material for your wife. Fight to ensure that you and your wife's affections for Christ flow from sources other than seminary.
Never sacrifice intimacy for study. For some couples this means going to sleep at the same time, for others it means eating breakfast together every morning. Either way, budget time for intimacy. Manage your time better throughout the day, or take a lighter load of classes. Furthermore, show interest in her schedule.
Tell her you love her regularly.
Fight peripheral laziness. One thing that will surely make it an uphill battle for your wife to respect you is if she sees you work hard at seminary but act like a slob everywhere else.
Be tender during theological discussion with your wife. If she's not as robust a student as you, she'll likely not find the same things interesting. In conversation, she'll likely not go as deep as you, and she may even contradict what you have just learned in class. Yet, gently affirm her knowledge of Christ. You are the pastor of your home; shepherd your wife, making the most of your theological education. Do everything you can to ensure that she feels safe expressing her heart regarding your study habits, ministry or projected graduation date. Always be grateful for a wife who knows Christ.
Fervently pray for her heart, even when times are good. Pray that God would keep Satan from using your sins as a seminarian to turn her away from Christ and His church.
Tell her you love her regularly.
Always remember that God doesn't need you, your gifts or your ministry. If He did, why did He create you so late in history? Cultivate your marriage behind closed doors because "your Father who sees in secret will reward you" (Matt 6:4).
Oh, and tell her you love her regularly.
God, wife, seminary
It is ironic that I have seen seminary be the place where many have been disqualified from ministry. It is clear in Scripture that the Holy Spirit specifically appoints certain men as leaders by gifting them and putting it in their hearts to serve joyfully in the context of a local church (Acts 20:28; cf. 1 Tim 3:1ff). It's a noble desire. It can be an all-consuming desire. But, with this desire comes the responsibility to humbly prioritize one's life in such a way that prevents a subtle disregard for God's written word. God has not commanded husbands to love seminary. He has commanded that we love our wives and strive to protect our marriages, even from something as noble as our ministry call. Take it from me. My projected graduation date was December 2010. I was one semester away from earning my M.Div. when I decided I needed to take my marriage seriously. It was too late at that point.
Husbands, love your wives as Christ loved the church.
Love your wives more than seminary.
Recently on Divorce and Remarriage
Have something to say about this article? Leave your comment via Facebook below!
advertise with us
Example: "Gen 1:1" "John 3" "Moses" "trust"
Advanced Search
Listen to Your Favorite Pastors