How to Look Beyond Romance to Love as Jesus Does
Whitney Hopler, Crosswalk.com Contributing Writer
Wednesday, September 19, 2012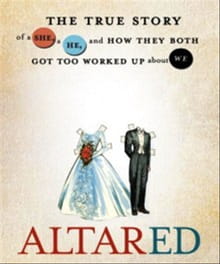 Surrender your personal desires to Jesus so you can pursue what's best for you. Be willing to surrender your desire for a husband or wife (if you're single) or for a happy marriage (if you're married) so those desires don't dominate your life and prevent you from experiencing the full range of what God intends for you. View your deepest desires as opportunities to give what's dear to your heart to Jesus so He can give you what's best for you (which may or may not include your personal desires). Letting go of what you want frees you up to receive what God wants for you, which is beyond what you could imagine for yourself. It also frees you up to follow Jesus' example of denying yourself so you can fully love others, giving generously however God may call you to do so. Be ready to say "yes" to God when He calls you to sacrifice your time, money, energy, emotions, or expectations in order to fully love Him and other people. Build your entire life around a commitment to serve God, even when it's costly. Doing so invites God to fill your life with true love.
Seek God first, before all else. Set your priorities so that you're giving God more attention than anyone or anything else in your life, including your husband, wife, boyfriend, or girlfriend. Recognize that God, who is the source of all love, is worthy of your highest devotion. Keep in mind that when you give God your undivided attention, He will empower you to love others in ways that you couldn't otherwise.
Evaluate Christian commitment by love, not just morality. Rather than looking at sexual purity and morality alone to gauge how close to Jesus you or others are, consider instead how much you and other Christians you know are truly expressing love like Jesus does. Sexual morality is important, but it's just part of the whole scope of being obedient to how Jesus calls His followers to live.
Open the gift of solitude. When you're alone with God, you can express your thoughts and feelings to Him fully and listen to His responses without distractions. So spend time praying in solitude regularly. If you feel lonely, let your loneliness motivate you to seek God more. Turn to God – not a romantic partner – to fulfill your deepest needs, because God alone can truly fulfill you, and His love is more than enough to satisfy you.
Adapted from Altared: The True Story of a She, a He, and How They Both Got Too Worked Up About We, copyright 2012 by Claire and Eli. Published by WaterBrook Multnomah Publishing Group, a division of Random House, Inc., Colorado Springs, Co., www.waterbrookmultnomah.com.
Claire is an editor and writer. She has worked at Christianity Today, The New York Times, Penguin Classics, and Penguin Books. She is a contributor to First Things, Books & Culture, and The Gospel Coalition.
Eli earned a law degree from The University of Chicago Law School and now practices law at an international firm. Prior to law school, Eli worked in the music industry on teams working with a variety of recording artists, including Jeremy Camp, Underoath, and Starflyer 59.
Find Claire and Eli online at www.claireandeli.com or www.twitter.com/#!/Claire_and_Eli.
Whitney Hopler is a freelance writer and editor who serves as both a Crosswalk.com contributing writer and the editor of About.com's site on angels and miracles. Contact Whitney at: angels.guide@about.com to send in a true story of an angelic encounter or a miraculous experience like an answered prayer.
Publication date: September 19, 2012
Recently on Engagement & Newlyweds
Have something to say about this article? Leave your comment via Facebook below!
advertise with us
Example: "Gen 1:1" "John 3" "Moses" "trust"
Advanced Search
Listen to Your Favorite Pastors