Help Your Husband Heal from Depression
Whitney Hopler, Live It Editor
Thursday, December 02, 2004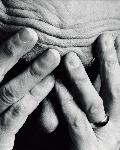 • Offer him hope. Help your husband visualize new dreams for his life and pursue them (such as taking classes to advance his career, joining a gym to become more physically fit, creating new friendships, or becoming more active in church to grow spiritually). Serve as your husband's cheerleader to help him see that he can reclaim old dreams and pursue new ones.
• Keep work from overtaking his life. Know that exhaustion from too much work can lead to depression. Help your husband achieve a healthy balance in his life, with enough time for sleep, exercise, and building relationships (with God, family, and friends). Ask him to list activities that bring him joy, then figure out how much time he is currently devoting to them. If he's not allowing enough time to pursue these things, encourage him to eliminate other things from his schedule to make time for them.

Urge your husband to consider his unique, God-given talents and make sure he's using them to fulfill his calling. Encourage him to follow his heart as the Spirit leads rather than work outside his calling just for money's sake. Brainstorm creative ways that he can make a transition from his current work to work he would rather be doing.
• Help him reach out to friends. Encourage your husband to strengthen old friendships and make new ones. Go with him on social outings with other married couples to develop mutual bonds. Give him time to get together with other men, both on a one-on-one basis (for coffee, mountain biking, etc.) and as part of a men's group like a Bible study through your church. Urge him to develop friendships with men who are spiritually healthy and can positively influence him.
• Confront a midlife crisis with him. If your husband is middle-aged, understand that he needs you to listen to his regrets about the past and anxieties about the future. Encourage him to take all his thoughts and feelings to God, who is always faithful. Strive to build more intimacy in your marriage. Urge your husband to build friendships with your children that will last after they reach adulthood. Work with him to think and pray through changes in his career. Help him deal wisely and lovingly with aging parents. Help your husband let go of his youth and move gracefully into deeper maturity so he can look forward to what the future holds.
• Gather a community of believers around him. Have people in your church family speak honestly to your husband about depression and how God longs to help him heal. Have them firmly yet lovingly share their concerns, urge your husband to take responsibility for his problems, and seek help to overcome them. Strive to develop bonds within your congregation that will make your husband feel embraced and cared for well.
• Point out resources available to him. Do research on the various resources that can help your husband overcome his depression. Give him information on helpful publications, support groups, medications, counseling, and discipleship from pastors and friends.
• Take care of yourself. Don't forget to pay attention to your own health while trying to help your husband. Remember that you can't force him to receive help. Ask God to give you wisdom and peace as you try to help. Talk about your struggles with friends and family members. Tune into your children's emotional needs and make sure you're giving them enough attention during this challenging time.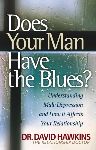 Adapted from Does Your Man Have the Blues? Understanding Male Depression and How it Affects Your Relationship, copyright 2004 by Dr. David Hawkins. Published by Harvest House Publishers, Eugene, Or., www.harvesthousepublishers.com.
David Hawkins, Ph.D., is a licensed clinical psychologist. The author of several books, including See Dick and Jane Grow Up and Men Just Don't Get It - But They Can, David has been in private practice for 25 years and has a special interest in working with domestic violence, adult and family issues, and marriage enrichment.



Have something to say about this article? Leave your comment via Facebook below!
advertise with us
Example: "Gen 1:1" "John 3" "Moses" "trust"
Advanced Search
Listen to Your Favorite Pastors