After Tragedy, How Will We Live?
Cliff Young, Crosswalk.com Contributing Writer
Friday, March 18, 2011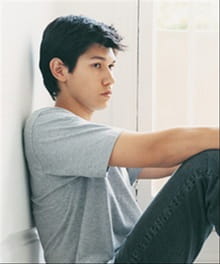 What probably amazes me most about this cataclysmic event is not so much the devastation of structures and communities, but rather the attitude, resiliency and fortitude of the Japanese people. For many, they have lost everything they ever knew or had—family members and friends, personal items and necessities, clothes, photographs and memories of their existence, and a way of life they will never see again. In the midst of their tragedy, their demeanor is not one of blame, anger, looting or entitlement we have seen in other catastrophes, but rather solidarity and resolve.
With thousands dead, the threat of a nuclear fallout and millions without food, electricity or a home, we witness people who, for the majority, don't have a relationship with Jesus, yet are exhibiting an incredible peace, gratefulness and self-control.
I can only hope and pray I would exhibit a similar character should I ever have to face such a situation as the people of Japan.
This tragedy has reminded me to be thankful each day for every blessing I have been given—Jesus, life, family, friends, health, peace, freedom, church, opportunities and the list goes on. Oftentimes the busyness of our life gets in the way of appreciating life itself. That probably won't be the case for many of the survivors ever again.
As I continue to see photographs of the piles of destruction the tsunami left of what were peoples' "belongings," it has become a call for me to simplify my life even more. Although I was fortunate to have several hours to pack up and leave my home, in the end I only grabbed a couple of backpacks of what I considered necessities and left the rest to God's will. What would you have taken?
Over the past year, I have found two words stuck in my mind—deliberate and intentional. I believed God wanted me to be more deliberate and intentional about everything I did—not just "try to get by" or complete things whenever I wanted to. I felt he was instructing me to have a specific meaning and purpose behind (almost) everything I did or what I wanted to accomplish, or else not do it.
This past week's events have caused me to reflect and evaluate how and what I am doing with that command and to recommit myself following through. What has God placed in your heart and mind through this disaster?
"This" (type of tragedy) can happen to any one of us. At any moment, anything and everything we have and have known may be gone in a blink of an eye and the only things we may be left with are our character, the relationships we have and the memories we have made.
What would you be left with and how are you going to live your life differently as a result?
No one knows when their hour will come (Ecclesiastes 9:12).
Blessed is the one who reads aloud the words of this prophecy, and blessed are those who hear it and take to heart what is written in it, because the time is near (Revelation 1:3).


Please join us on Facebook in prayer for Japan.
Visit our Crosswalk Forums thread on the disaster in Japan.
Donate to Samaritan's Purse Japan Relief Fund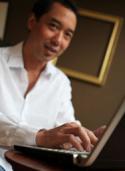 Cliff Young is a contributing writer to Sandlot Stories (ARose Books), as well as the monthly column, "He Said-She Said," in Crosswalk.com's Singles Channel. An architect and former youth worker, he now works with Christian musicians and consults for a number of Christian ministries. Got feedback? Send your comments and questions to CYdmg@yahoo.com.



Recently on Disaster in Japan
Have something to say about this article? Leave your comment via Facebook below!
advertise with us
Example: "Gen 1:1" "John 3" "Moses" "trust"
Advanced Search
Listen to Your Favorite Pastors