Introducing ...Laura Story
Andree Farias

Copyright Christianity Today International

2008

23 Jun

COMMENTS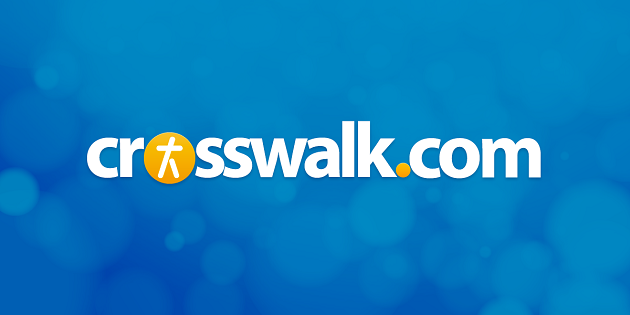 There are lots of people who assume that "Indescribable" was written by Chris Tomlin. How did he get a hold of it?
Laura Story It's been a huge blessing. I was doing a demo with [producer] Ed Cash for a record label that wanted to sign me. Nothing happened with that, but the project stayed on his computer. Along comes Chris Tomlin a year later, recording with Ed [for his 2004 album Arriving] and they needed one more song. So Ed played ["Indescribable"] for him and with little time left in the studio, Chris decided to record it.
They literally used the same track [as my demo], pitch-shifting it [to Chris' voice range]. That was the funniest thing. I knew they had recorded the song, but when I heard "Indescribable" on the radio, I realized that was me playing piano at the end of it from a year earlier. It was really neat to be a small part of that.
What was it like for you, a locally based worship leader, to suddenly gain a national platform?
Quick takes:
Favorite place you've traveled to?
The Cotswolds, UK
Best meal you prepare?
Bagel Bites
Pet peeve?
Leaving the toilet seat up
Your most annoying habit?
You'll have to ask my husband; he probably has a list.
What makes you laugh?
"Your momma" jokes
Last good book you read?
The Story of Christianity by Justo L. Gonzalez—it's long, but good!
Last good movie you saw?
Leatherheads
Song you wish you had written?
"River God" by Nichole Nordeman
Band/artist you're listening to the most right now?
Jill Phillips
Favorite song to play live?
"Indescribable."
Favorite worship leader?
Paul Baloche
Worship song of the moment?
"Your Name."
Age you became a Christian?
10
Your favorite Bible verse?
Psalm 27:13
Last lesson God taught you?
To prepare my heart and voice for Sunday morning worship by waking up earlier—and going to bed earlier Saturday night!
Story It was great and perfect timing. I remember first coming to GMA Week 8 to 10 years ago as part of the group Silers Bald. We were independent at the time and had this fixation with being on a record label and having a national platform. I'm so glad that God didn't give us that at that time. I'm now 30 years old and it's not like I feel equipped to have a national platform, but I'm definitely more equipped than when I was 20.
After Aaron Shust exploded in popularity, he left his position as a worship leader at Perimeter Church and you took over. Do you like staying local?
Story I think that God knows that I need to put my roots down somewhere. I don't know if that's as a girl or being a 30-year-old or being married, but it helps keeps us home more. When I was with Silers, I was the only girl in the band—we were traveling around and I would go for months without seeing a female that I actually knew! I'd see all these girls at shows, but I was as lonely without having that part of community.
The songs on Great God Who Saves are very intimate, more stripped down than the typical worship album. Has that always been your take on worship, as opposed to the big pop production?
Story I don't play a lot of [big venues]. I perform in churches, and as a solo artist I have a small band, very acoustic-driven. A lot of it comes from growing up playing strings instruments and piano. And with Ed, all of our recording time was different than anything I've ever done before. It was this incredibly worshipful, intimate experience, just like two worship leaders and songwriters getting together. He was incredibly encouraging in that sense: "Laura, don't try to be something you're not. You are this little piano player from South Carolina with these incredibly intimate songs. We're not going to try to blow them up."
You mentioned earlier how the timing of your music career was perfect, but your husband was diagnosed with cancer just as you signed your record deal. How did you handle that while launching your career?
Story It's interesting because we got those two phone calls within two weeks of each other. I remember that the [executives with INO Records] were driving down just days after we got the news and we sat down with them for dinner and told them what happened. They were amazing—all of those horror stories I had heard about record labels [not being understanding], INO has just blown them out of the water. They've been awesome to us. They told us to take as much time as we need, so we took about a year.
What was your husband's prognosis?
Story Martin had a brain tumor, and during the surgery he contracted meningitis, which is a brain infection. He was in the ICU for a long time, and then ended up in a rehab clinic where he relearned how to walk and use utensils. Those are the moments that I started crying, thinking, This is what our life is going to look like.
About a year later, we got into the studio, but we only ended up using a quarter of the songs we were originally going to record. I remember Ed telling me, "I believe God has something to say about the past year of your life, and I want you to go home and come back in two weeks. I want you to write about your experience."
What did you come up with?
Story God really started putting songs in my heart, and it ended up being a completely different album than I thought—a much more vulnerable and raw place. It became my method of processing what we had gone through. What I've found is that God said, "I'm going to take you from this very hard place and then I'm going to give you a very public platform to talk about it." And there is not a show that goes by today where someone doesn't come up to us and say, "I was just diagnosed with this terminal illness."
There's just something about God's people coming together and sharing their stories. With the comfort that God gives us, we're called to comfort others. I've seen God using our story and the little bit of wisdom that we've gained from it to minister to others. We've seen God's faithfulness to us firsthand, so we definitely have a story to tell about God leading us in a very real way through our trials. We're not at a place where we could say, "Thank you God for that brain tumor!" But we can say that God has used our trials to relate to others.
How's your husband doing now?
Story He's doing well! He's probably at 85 percent. If you looked at him, you probably wouldn't think that something's wrong. For Martin the main thing was the meningitis, which left him with some severe vision deficits and some severe memory deficits. So he only has about 50 percent of his vision and his short-term memory—he has a hard time with that. It slows us down tremendously … which isn't really a bad thing.
Visit our site's artist page and click here to read our review of Great God Who Saves. You can listen to song clips and buy her music by going to Christianbook.com
© Andree Farias, subject to licensing agreement with Christianity Today International. All rights reserved. Click for reprint information.