MercyMe
Christianity Today

Copyright Christianity Today International

2009

4 Mar

COMMENTS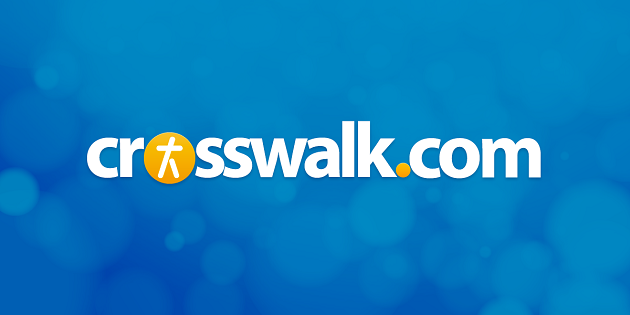 As the tried-and-true saying goes, when an orange is squeezed, orange juice comes out; because that is what's inside.
So what happens when a band finds itself under remarkable pressure, having to express an entire album in just three weeks with not one note of it yet written? What comes out?
In the case of MercyMe ("I Can Only Imagine"), it's All That Is Within Me, the strongest and most deliberately worshipful release in the multi-platinum rock act's career yet. And the story behind that time crunch is further indicative of all that is now within MercyMe.
"We thought we'd be able to write new songs on tour, but that notion has become absurd for us," admits lead singer Bart Millard.
Guitarist Mike Scheuchzer explains. "Besides all the work that goes along with being on the road, we're all married and have ten kids among us now, none over the age of five. Life is busier than ever before. So this time around, when the tour ended, we realized we were due back in a recording studio in less than a month, and we had nothing!" Instinctively, MercyMe hauled its gear from the tour bus back into a Sunday school room at a church in its hometown of Greenville, Texas, where the guys banged out fresh ideas after a much-needed week of rest with their families. From there, the group met up with venerable producer Brown Bannister (Amy Grant) in the woods of Idaho at a way-off-the-beaten-path studio called Cider Mountain Recorders. "I know . . . who goes to Idaho to make an album?" laughs Millard. "But it was amazing. Surrounded by nature, we'd see deer and turkeys just walking past the windows as we recorded. And it was really awesome to be able to put everything else aside. We needed to hunker down and get all the pieces together in just a couple of weeks."
The first song to take shape was "God With Us," a soaring praise selection born from a jam session and lyrically inspired by a question Millard's pastor asked: Why does God look our way?
"I couldn't get that out of my head," Bart remembers of the idea behind the long player's first single. "The desire to sing about the undeserving love God shows us all was intense. I found myself worshiping simply in the process of writing the song, which was a big bonus."
That experience also authenticated MercyMe's decision to make All That Is Within Me a record especially for the church, a level best effort that finds the group hitting for the fence on every cut.
"My church was also going through the book of Leviticus where it talks about bringing offerings that are 'without defect,'" Millard recalls. "Sometimes we're all guilty of giving our scraps to the church—showing up or helping out 'if we can make it.' But we should always give our very best, and we kept that specifically in mind with each song: This is for the church."
That isn't to say All That Is Within Me is a buttoned-down endeavor by any means. Sure, the band is an ongoing success at Christian and mainstream adult contemporary radio, but MercyMe is a rock act at heart, and the set bursts open with the revved-up punch of "Goodbye Ordinary" and "Time Has Come." Blended together into one continuous track, these introductory songs reflect a broad range of musical influences from The Beatles and Tom Petty to U2 and The Killers while the latter's message clearly defines the band's deepest allegiance:
Time has come to raise our hearts as one and glorify the God of everything. We live our lives for the renown of Christ. Oh, we are children of the sovereign King.
"We ultimately said, 'Let's just make a record that comes out of our hearts,'" Millard says. "Among the six of us, we love all kinds of different music, but the more worshipful moments in any song always lead to our favorite moments on stage."
Sure to be another future in-concert favorite is "All Right," a fun Sheryl Crow flavored sing-along encouraging listeners to Count it pure joy when the world comes crashing. Hold your head up and keep on dancing. Equally uplifting in its Keane/The Fray piano-pop framework is "I Know," a serious song that deftly incorporates, of all things, a disco-styled breakdown. The fact that MercyMe can make such a spectrum of styles work together effectively is a testament to the band's sheer musical talent—a sparkling interplay of tasteful abilities that has been singularly hailed in Entertainment Weekly, USA Today, and Billboard.
Quite poetically, the hurriedness behind All That Is Within Me led to a couple of its most gripping tunes. "You Reign" is the result of an iChat between Millard and one of his musical heroes and friends, Steven Curtis Chapman. Mentioning MercyMe's rush for new material, Chapman shared a song idea he'd been unable to complete himself. In no time, the band coupled its creativity with the concept and had a huge worship anthem that will be the project's second single.
Album closer "Finally Home" was written on the spot in Idaho when Millard heard guitarists Scheuchzer and Barry Graul improvising on a simple yet stirring acoustic riff. Returning to the deep well of emotion that comes from losing a loved one, the singer writes more about the passing of his father from cancer that happened when Bart was a senior in high school.
I'm gonna wrap my arms around my daddy's neck and tell him that I've missed him. And tell him all about the man that I became and hope that it pleased him . . . When I finally make it home.
"I wrote the first line and just started bawling," Millard says. "Then we played it for our producer, and he started bawling. I wasn't sure if the song would fit on the album, but Brown said, 'You just made a grown man cry. It's going on the record.'" Indeed, countless listeners first met MercyMe through the account of Bart's father which inspired the band's 2001 breakthrough hit, "I Can Only Imagine." The song about heaven continues to comfort grieving people everywhere and is still a favorite on radio playlists nationwide today.
Look closely at the front of All That Is Within Me, and you'll see a photo of Arthur Wesley Millard's gravestone—one of fifty-six defining images shown in the cover collage, which leads to one more great last-minute story behind the album's manifestation.
A week before cover art for All That Is Within Me was due, each member of MercyMe was given a disposable camera and asked to take photographs of all that is within him. The results were turned over to a designer and range from the literal (food) to the lasting (family).
"The first thing I did with my camera was walk to my father's grave," Millard admits. "I live less than a mile from where he's buried. He would get such a kick out of all that has happened to MercyMe and his part in it. God has taken us so far; there's so much I wish he could have seen. When you look at these pictures and hear the new music, you'll know this is who we are."