Nicol Smith
Christianity Today

Copyright Christianity Today International

2009

4 Mar

COMMENTS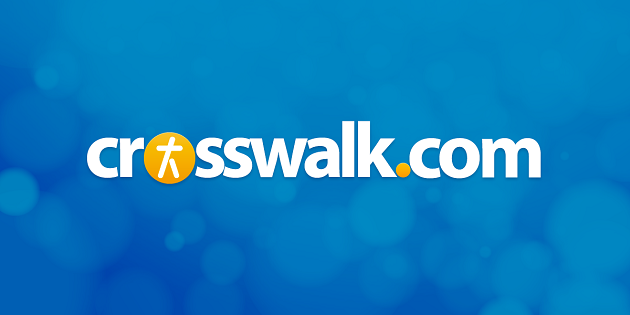 Things are not always as they appear
Not long ago, Nicol Smith was just another aspiring singer/waitress in Nashville, looking for her big break. At least that's what Curb Records founder Mike Curb thought when he first met Nicol at the restaurant where she worked while moonlighting as a session singer for such artists as Wynonna, Amy Grant and Martina McBride. It only took one listen to her demo tape for the music industry mogul to see Nicol in a different light.
Nicol's self-titled debut marks a stunning entry into the Christian and mainstream markets both for her powerhouse vocals and natural songwriting ability. A blend of groove-oriented pop, soulful R&B, and breath-taking ballads, the album was produced by Chris Rodriguez, whose credits include Kenny Loggins and Michael W. Smith; Grammy Award-winner Michael Omartian, whose credits range from Rod Stewart to Amy Grant; and Grammy Award-winner Tommy Sims, whose credits include Eric Clapton and The Neville Brothers. With four songs co-written by Nicol, the project also features contributions from some of the most sought-after tunesmiths in music today, including Academy Award-nominated songwriter Diane Warren ("How Do I Live", "Because You Loved Me"), as well as cuts co-written by Dove Award-winner David Mullen, Christian music veteran Billy Sprague, and country hitmaker Connie Harrington, among others.
Although her first solo outing has been highly anticipated in music industry circles for sometime, Nicol's distinctive voice is not new to radio and concert audiences across the country. Selah, the trio she continues to perform in, with her brother Todd and friend Allan Hall, launched on Billboard magazine's Heatseekers Chart and went on to earn a Dove Award nomination for "Inspirational Album of the Year".
Her own debut recording showcases Nicol's mature vocal styling and passionate delivery, proving that she is also clearly at home in the solo spotlight. "Different Light" begins the record with a powerful message: It's a song about the battle for your mind, your thoughts, " Nicol explains. "There are times when you need to rise to a new level of loving people and you just don't have it in you. It's basically a prayer, 'Help me see people in a different light.' "
Co-writing for the first time in her career, Nicol found the process liberating, but also intimidating at times, especially when collaborating with longtime mentor Rodriguez. "Chris is one of the most talented people I've ever worked with, " she says. "When we were writing together, I learned so much about the songwriting process." But there were no signs of first time jitters when she co-wrote one of the most moving songs on the record, "Vila Beto Ve" ("Don't Forget Us"), a stirring tribute to the people of Africa.
A Detroit native who grew up in Africa, Nicol is as comfortable singing in Kituba as she is in English. The daughter of missionaries, Nicol's years in the Congo have had a lasting impact on her life. "When we left Africa after living there for eight years, the people said, 'Don't forget us,' and that was so hard," she remembers. "As a Christian, I know I shouldn't forget the poor because they are my brothers and sisters. At the same time, it's good for me to remember that they had peace in spite of their poverty, and a spiritual richness because they had to depend on God. I never want to forget that."
One of Nicol's favorites is "When I Most Miss You," penned by songwriter Chris Falk after Chris' father passed away. "I begged for this song to be on my record," she says. "The way it's written, it speaks to those who have lost someone, but it is also a universal love song. I just had to have it on the album."
The strength and passion reflected in Nicol's performances is rooted in the struggles she endured while growing up in a remote African village where even electricity was considered a luxury. Disease and poverty were daily realities, causing her to develop a close familial bond that lasts to this day. "The hard times cemented us together," she reflects. "I don't think if we lived here in the States, we would have been as close."
Upon returning to the States at age 16, Nicol took on the task of integrating back into American culture, having missed out on most of the societal and cultural shifts of the 70's. "It was the preppy look of the early 80's and I showed up at school wearing this African tie-died dress, Nicol remembers. "I felt like a princess but everyone was looking at me like I was from Mars!"
But one thing that did translate was Nicol's ability to sing. With her family's support and blessing, she graduated from Chicago's and moved to Nashville where she pursued the solo career she had always dreamed of. Now, countless studio hours and an ever-growing number of live performances later, Nicol Smith is finally watching her dream come true.
Not one to have her head turned by fame or success, however, Nicol continues to make time for the things she believes are most important. Last year she visited India on a mission trip, and at home in Nashville she is involved with the life of Strong Tower Bible Church. Grounded by her family's love and her faith in God, she embarks on this new journey, with her feelings well spoken by the lyric the record's final track. "Closer To the Heart of God"
I've chased my share of dreams Enough to know Some dreams are like stars For the moment out of reach but always there As shining light to guide the heart And standing here I see Every road I ever traveled in my search for the truth Has always led me back to knowing