Mercy Corps International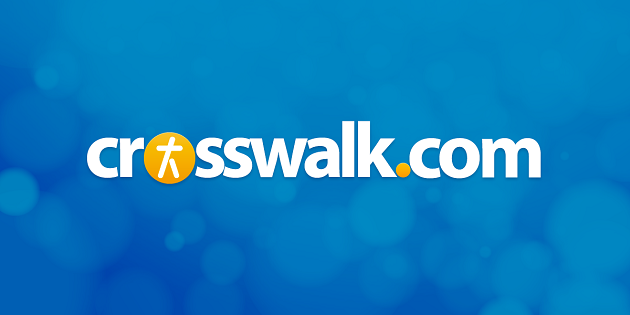 Crosswalk.com's series on giving provides you with profiles of organizations that are committed to the Christian faith. Our goal is to provide you with answers to the questions you may have about each organization as you consider contributing to them. Last week's profile described the work of the Evangelical Council for Financial Accountability which provides accreditation for Christian charities.
You may have heard about Mercy Corps International in the news this year. Their involvement was crucial to several international relief efforts, including those surrounding the Kosovar refugee crisis and the earthquake in Turkey. But if relief efforts are all you know of Mercy Corps, you're missing a significant part of their story.
The Facts
Who: Mercy Corps International, founded in 1979 out of a community of Christians who came together to make a difference
---
What: Alleviate suffering, poverty and oppression through humanitarian aid across the globe that has totaled $450 million
---
Why: To help build a world in which God's transforming love overcomes hate, violence, poverty, and despair
---
Where: Countries in transition to democracy or plagued by civil, religious and ethnic conflict
---
How: Responding to human crises, investing in long-term solutions, and restoring torn social fabrics
For every act of emergency relief that hits the news, Mercy Corps is fulfilling only a segment of their long-term commitment to build stronger societies and find lasting solutions to poverty. They believe that humanitarian aid should be an investment that empowers people over time, rather than a one-time gift of resources.
According to Dan O'Neill, president and co-founder of Mercy Corps, "We always try to link short term emergency relief with long term self-help development programs. We also promote what we call 'civil society' which promotes democratization, rule of law, human rights, conflict management, and reconciliation in a way that brings a peaceful environment to bear in the situation so we can guarantee the value-added for the longer term."
As an example of Mercy Corps long term work, O'Neill cites their project in Bosnia, a country plagued by years of violence and killing. "Mercy Corps brought Bosnian Croates, Bosnian Serbs, and Bosnian Muslims together in a team to reconstruct villages, houses, hospitals, schools, and roads to provide a working model of collaboration. It gave people a sense that you could work together to overcome the violence that had taken place over time. The fact that we had a presence there during the emergency relief gave us more credibility to begin building those relationships. When they saw that we were there working under fire and under difficult conditions with a humanitarian motive, we gained the respect of the populace with whom we were working."
A deep understanding
Terry Heselius, a Mercy Corps staff member, had been living in Kosovo for six years when the Serb invasion of Kosovo took place in 1999. The organization had established a presence in this little known country back in 1993 when they assessed the region's social and political fabric to be primed for conflict. O'Neill discusses the signs: "There was a war in neighboring Bosnia typifying the kind of inter-ethnic, inter-religious violence that could spill over into Kosovo, and a small Serb minority of military and police were dominating and oppressing a large major of ethnic Albanian citizens in Kosovo which is always going to result in some explosive reaction over time. We said repeatedly that this situation would ultimately result in a conflict that would be very costly in terms of human lives and property -- that was indeed what happened."
Model programs
Mercy Corps has definitely acquired a reputation for effectiveness among international humanitarian assistance organizations. When the federal government allocated $5mm in relief funds designated for Kosovo, Mercy Corps won $3mm. In North Korea, Mercy Corps has become the lead organization in a larger coalition because their local staff is the most highly qualified in the world to be relating to the North Korean government. O'Neill attributes their high reputation to "an established track record of excellence, low-cost high-impact delivery and implementation of humanitarian services."
To achieve their aggressive goals, Mercy Corps forges partnerships with other international and local organizations that have a proven level of integrity and expertise, therefore building a strong coalition for humanitarian action.
Organizational Integrity
To assure the organization's core mission is achieved and their resources are managed with integrity, Mercy Corps has implemented a number of checks on accountability:
A board of directors consisting of top level professionals gifted in various fields of endeavor

Memberships in and cooperation with various entities that oversee non-profit operations, including ECFA, InterAction, the Better Business Bureau, the National Charities Information Board, and the federal government which conducts its own annual audits

The application of key management policies and procedures
Mercy Corps' effectiveness is evidenced in not only the transformational humanitarian aid they provide, but in the caliber and volume of donors they attract. For every personal dollar donated by individuals, an additional $23 dollars are given abroad in various types of humanitarian aid. The impressive ratio is achieved through Mercy Corps' countless relationships with foundations, corporations, and government agencies.
The vision
Perhaps the best summary of Mercy Corps' work can be found in their vision statement:
Mercy Corps International will help build a world in which God's transforming love overcomes hate, violence, poverty, and despair; a world where children experience a caring family, a nurturing community, a sacred environment, love, and the opportunity to fulfill their God-given potential.
Donors interested in giving to Mercy Corps can make contributions in various forms, including cash and gifted stock. Click here to visit the Mercy Corps website.


To read the previous article in our giving series, click here for the profile of the Evangelical Council for Financial Accountability.