Finding a prayer partner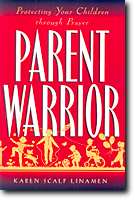 Individual prayer is essential, yet there is no denying that God wants us to bring other people into our prayer life. Jesus makes this clear when He instructs that
if two of you on earth agree about anything you ask for, it will be done for you by My Father in heaven. For where two or three come together in My name, there am I with them
(Matt. 18:19-20).
Benefits of praying together:
It makes you accountable. On our own, we get distracted by the demands of life. Knowing that you have scheduled prayer times help you budget your time and focus on prayer.
It develops intimacy. There are so few chances for intimate connection with others. We long to connect with others in a deep meaningful way. Prayer with others cuts to the soul and allows sharing of struggles, disappointments, hopes, and blessings.
It offers a time to express the power of God's unconditional love and acceptance. There is healing when we share our deepest secret with a prayer partner - and that partner still loves us. When that happens, it's easier to believe that God, whom we can't see, can love us that way too - and more.
It gives us the opportunity to experience God's love in a physical, tangible manner. It makes God real - a place to give hugs, pats on the back, and for holding hands and wiping tears.
Characteristics of a good prayer partner:
Choose carefully. The person you choose as a prayer partner can enrich or detract from your time together in prayer, so it is important to put some thought into your selection. This is particularly true if you will be praying about highly personal or confidential issues.
Vulnerability and transparency. Select someone who knows what it's like to feel vulnerable and is willing to share - and hear - the hard parts of life.
Confidentiality. Don't set yourself up for disillusionment, embarrassment, and even bitterness by sharing highly sensitive prayer concerns with friends who may not be discreet with your problems. Private matters shared before God in prayer are not for the public ear.
Solid theological footing. Look for someone with a solid working knowledge of the Bible.
Repentant spirit and desire to live pure before God. Sin that remains unconfessed and unforgiven will hinder our prayers. Look for a partner who confesses sin and seeks to live differently.
Desire to pray. Choose someone who is familiar with the power of prayer or who has a desire to incorporate more prayer into his or her life.
Make a list. How often would you be interested in praying with a partner? Think of three people you would feel comfortable praying with. Pray over your list. Call each of them and ask them to pray about being a prayer partner. Let God work in your lives.
From Parent Warrior by Karen Scalf Linamen. Used by permission of Fleming H. Revell, a division of Baker Book House Company, Grand Rapids, Mich. Copyright (c) 1993 by Karen Scalf Linamen. All rights to this material are reserved. Materials are not to be distributed to other web locations for retrieval, published in other media, or mirrored at other sites without written permission from Baker Book House Company.
Karen Scalf Linamen is a freelance writer and popular speaker for women's groups. A former editor with Focus on the Family, she has written or co-written seven books and several hundred articles.