Hugh Jackman and World Vision Partner for New Movie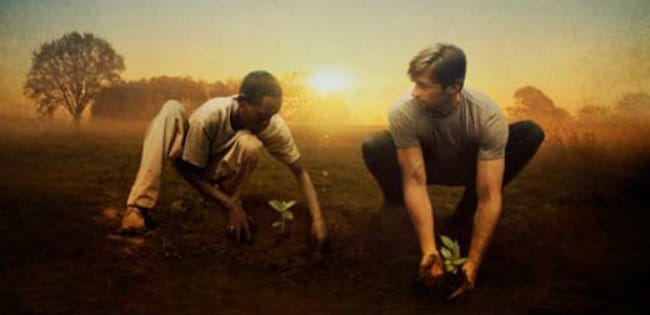 Have you ever wondered where coffee comes from? It's a strange question to think about. We all know coffee is ground from beans and those beans are grown somewhere, but I'd wager most people don't know anything about coffee beyond their morning Starbucks order (and sometimes they don't even know that). Hugh Jackman (X-Men: Days of Future Past) and World Vision are looking to change that in their new documentary, Dukale's Dream. The film will take viewers to Ethiopia, where they follow the lives of the local coffee farmers and learn how fair trade products are building them a better future.
The trailer for Dukale's Dream recently appeared on the Relevant Magazine website with the following descriptor,
"Here's a look at a new documentary from actor Hugh Jackman—who is also an ambassador for World Vision Australia—about the impact fair trade coffee can have in the lives of farmers in developing countries. Dukale's Dream releases later this summer..."
CrosswalkMovies.com: Hugh Jackman's World Vision Documentary Official Trailer from crosswalktrailers on GodTube.

*Published 5/19/2015
---
---