Here is exciting news for those affected by disabilities, and those who minister to them. In partnership with Joni & Friends, many have been working diligently to begin a new category within the LifeLine Mini-Books. The first two are now available.
HELP! Disability Pressures Our Marriage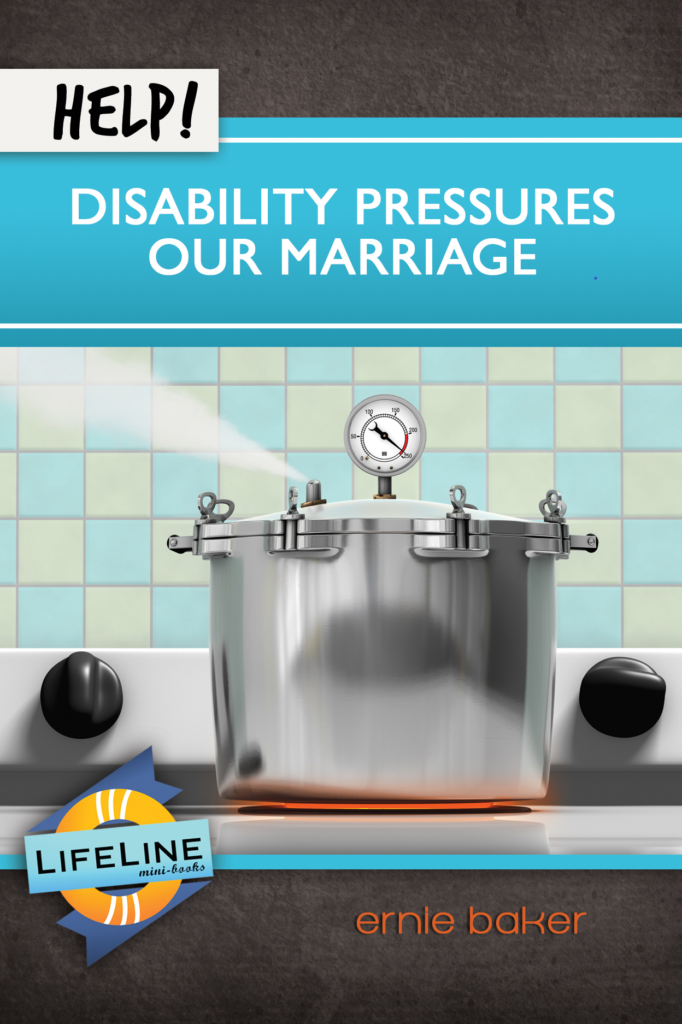 Disability enters families in many different ways. Perhaps a genetic abnormality results in a child being born with a disability. Or perhaps a work injury renders a husband or wife unemployable or in need of 24/7 care. The possibilities are endless. Regardless of the cause, however, disability adds pressure to the marriage relationship. This mini-book is a gift to couples who are looking for biblical help to learn how to respond to their "new normal."
Authored by Ernie Baker, DMin, Westminister Theological Seminary, has served in pastoral ministry since 1980. He currently serves as Pastor of Counseling at First Baptist of Jacksonville, Florida, where he helps to oversee pastoral care and the Grace Center for Biblical Counseling.
HELP! My Grandchild has a Disabilty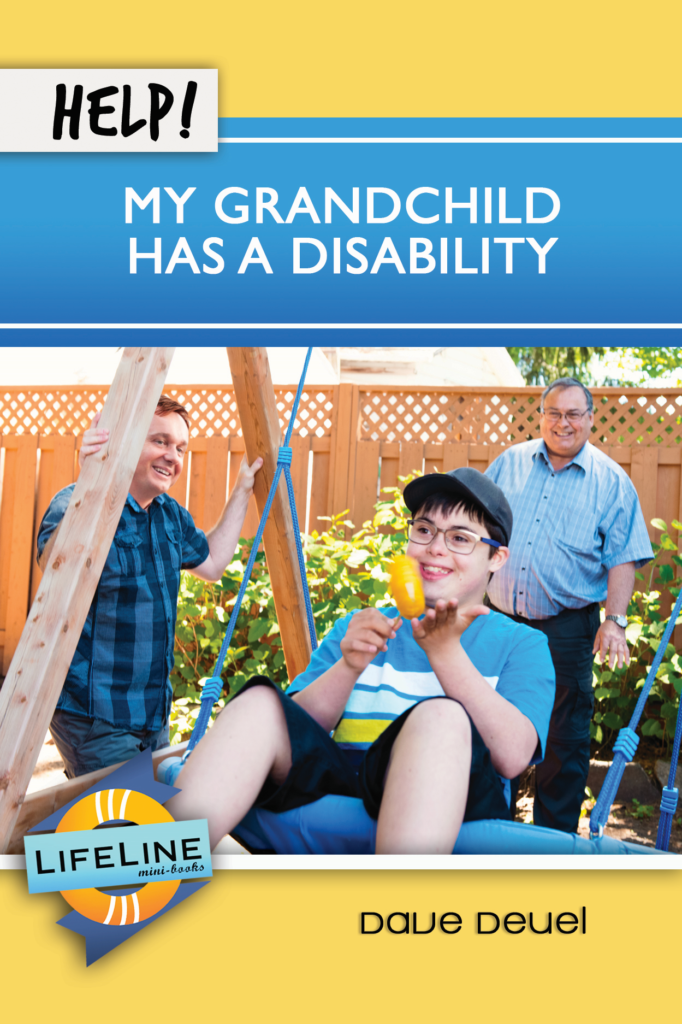 Kings and queens wear crowns, but the Bible says grandkids are crowns to their grandparents (Prov. 17:6). But what if your crown is not what you expected? What if your grandchild has a disability? This mini-book offers grandparents their rightful place as kings and queens to their families. If the Lord has blessed you with a grandchild that has a disability, then roll up your sleeves and get ready to polish that precious and beautiful crown!
Authored by Dave Deuel, Ph.D., is Senior Research Fellow – Policy and Publications, the Christian Institute at Joni and Friends, and Academic Dean Emeritus, the Master's Academy International. In addition to serving in seminary and pastoral ministry he also serves in advisory and policy roles for disability organizations including the State Council on Disability for California.
Order these encouraging little books, and any of the other 33 Lifeline mini-books from Shepherd Press here.
In 2015, around 16.1 million adults aged 18 years or older in the U.S. had experienced at least one major depressive episode in the last year, which represented 6.7 percent of all American adults. Depression is the leading cause of disability in the United States among people ages 15-44. Globally, it is estimated that 300 million struggle with depression.
Depression can be debilitating. Chances are very good that you already know this, personally, or know someone who struggles. Serious depression is a crippling state which may leave you unable to function normally and, sometimes, not even caring that it is so. You may feel sad. You may feel angry. You may not feel at all. You may simply be numb.
When this happens, where can you turn?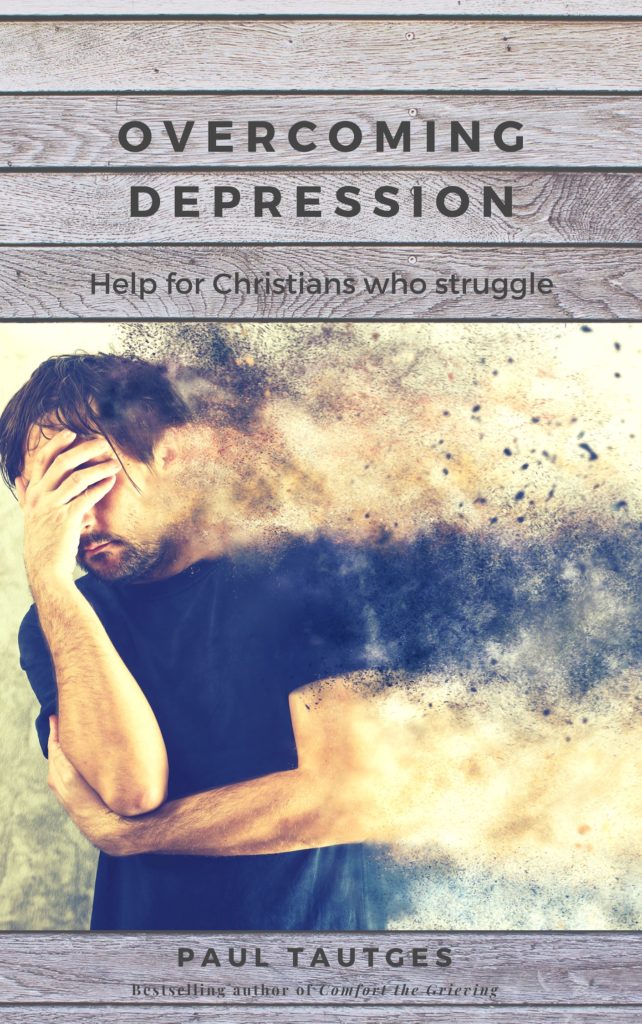 It may surprise you to know that spiritual men and women have wrestled with depression throughout the history of the world. One such person is David, the king of Israel, the man who wrote the greatest poem exalting the beauty and value of Scripture. In Psalm 119, we read an autobiographical snippet of his battle with depression, and how he worked through it with God's help.
The Overcoming Depression study guide/workbook, was created to help you, and to help you help others. It is profitable for personal use, small group study, or to come alongside another who is struggling.
TABLE OF CONTENTS
Chapter 1. Depression Defined
Chapter 2. Working through Depression
Chapter 3. Seven Ways to Fight Depression
Appendix A: 40 Questions About Depression
Appendix B: When Christians Despair
Appendix C: More Scriptures to Study
When thinking and speaking of the good news, always keep the following four truths in mind: God is holy and righteous; we are sinful and rebellious; Jesus is the answer; but we must respond.
God is holy and righteous. Understanding the gospel begins with an understanding of God's holy character and righteous demands. If we neglect this foundation, there is no way to point our kids to a standard they cannot meet. And without an established, unattainable standard, there is no need for the good news of the gospel. Be sure to teach your kids that, even though God made us in His image, and loves us, He is too holy to associate with us (Hab. 1:13). Help them to understand God's demand for perfect righteousness (Matt. 5:48), which then leads to a discussion regarding how His justice requires Him to punish all sinners (Rom. 1:18–20).
We are sinful and rebellious. In contrast to the holiness of God, be sure to teach your kids the truth about their own spiritual condition as a sinner. The word "gospel" means "good news." However, this good news loses its meaning and significance if an understanding of the bad news is not gained first. This is why it's an evangelistic mistake to immediately jump to "Jesus loves you and has a wonderful plan for your life." The bad news includes at least three fundamental truths: we are born sinful (Ps. 51:5); we prove our sinful nature by our thoughts, words, desires, and actions (Rom. 1–3); and we are prone to wander from God (Is. 53:6). The result is that we are enemies of God who are separated from Him by our sin (Rom. 5:10).
Jesus is the answer. But there is good news! Yes, every one of us is a guilty sinner deserving eternal punishment. We are all like sheep who have "gone astray, each of us has turned to our own way," but there is great hope for us since "the Lord has laid on him [Jesus Christ] the iniquity of us all" (Is. 53:6). God gave His one and only Son for us (John 3:16). Jesus is both sinless God and fully man and, therefore, qualified to be the only mediator between God and man (1 Tim. 2:5). As the one mediator, Jesus died for sin, in our place, as the only acceptable sacrifice (1 Pet. 3:18), rose from the dead (Rom. 4:25), and is alive today to intercede for those who turn to Him (Heb. 7:25). Jesus is the only Savior (John 14:6; Acts 4:12) and the Lord to be obeyed (Luke 6:46).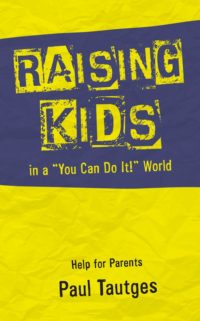 But we (including our kids) must respond. God's love and mercy have provided the way for us to be saved from the penalty of sin. However, this gift of grace—the gift of righteousness— must be received personally, even by good children being brought up in a good home. The Bible commands us to repent and believe the gospel (Mark 1:15), and Romans 10:9–10 explains this further:
If you declare with your mouth, "Jesus is Lord," and believe in your heart that God raised him from the dead, you will be saved. For it is with your heart that you believe and are justified, and it is with your mouth that you profess your faith and are saved. It's also important to remember that the same chapter which contains the most popular evangelistic verse, John 3:16, ends with both a promise and a warning, side-by-side:
Whoever believes in the Son has eternal life, but whoever rejects the Son will not see life, for God's wrath remains on them (John 3:36).
As a parent, it is essential for you to get a handle on these four key truths, and the Scriptures from which they are drawn, so that you may walk your children through the gospel at any time. As you teach them God's holy standard, and discipline them toward it, the Holy Spirit will open doors for gospel conversations. Perhaps it would be helpful for you as a husband or wife to practice sharing this message with your spouse so that when these opportunities arise you may be able to share the good news with your kids in a natural, not stiff, manner.
[Excerpted from my newest book, Raising Kids in a 'You Can Do It! World.]