The Worship Life: Trading My Sorrows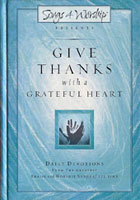 I'm trading my sorrows,
I'm trading my shame,
I'm laying them down
For the joy of the Lord.
I'm trading my sickness,
I'm trading my pain,
I'm laying them down
For the joy of the Lord.
Yes, Lord
Yes, Lord
Yes, yes, Lord,
Amen.
(from "Trading My Sorrows" by Darrell Evans)

This storm, the residents of Naperville, Illinois, continue to talk about. On July 16, 1996, the summer skies opened and refused to close until 17 inches of rain had fallen. It was a record amount of rainfall. Sump pumps were unable to keep up with the accumulating water in basements. Hundreds of thousands of dollars in furniture and clothing were destroyed. Inflatable rafts allowed neighbors to navigate streets that were too deep with water for cars to drive through.
As is often the case, after the torrential rain, lightening and thunder had done their damage, the storm moved to the east. The memorable night of unimaginable destruction gave way to a morning of brilliant sunshine and clear blue skies.
According the psalmist, life is filled with other kinds of storms. The floodgates of pain, sorrow and fear let loose and drench us with despair. But he quickly adds that the rising of the sun will bring a change in the forecast. Sorrow may last for the night, but joy returns in the morning. If you are in the midst of the flood, grab hold of God and hang on. The end is in sight. Joy will come.
Weeping may endure for a night, but joy comes in the morning. --Psalm 30:5b  (NKJV)
Prayer: Go ahead and admit your pain and fear to the Father. He desires to carry you through the current storm. Trust Him that the weather will soon be changing.
This song appears on Trading My Sorrows: The Best of Darrell Evans.
Excerpted from Give Thanks with a Grateful Heart: Daily Devotions from the Greatest Praise and Worship Songs of All Time, presented by Songs4Worship. Used with permission from Integrity Publishers, copyright 2002.