"A Fragile Stone" - Book Review
Whitney Hopler

Crosswalk.com Contributing Writer

2003

19 Aug

COMMENTS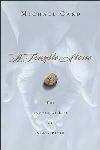 Author:     Michael Card
Publisher: InterVarsity Press
Gifted musician Michael Card is also a gifted author, and he puts his talent for lyrical description to good use in his new book, "A Fragile Stone: The Emotional Life of Simon Peter."
As Card mentions in the introduction, the apostle Peter has been somewhat neglected by Protestants who are alienated by the Catholic view of him as the first pope.  But Peter was one of Jesus' closest friends, and played a pivotal role in His ministry.  Peter certainly deserves a good book about him, and one like Card's book – which explores his inner thoughts and feelings – is especially intriguing.
Card invites both Protestants and Catholics to consider his conviction that Jesus gave Peter primacy among the disciples, but not supremacy.  And he does a good job of backing up that belief.  He also discusses the friendship that Jesus and Peter shared, and how that clarified each of their roles – with Peter declaring that Jesus is the Messiah, and Jesus declaring that Peter is the first of many living stones who will build His church on Earth.
But the most fascinating and impressive thing Card accomplishes with this book is to show readers how Peter reflects the best and worst in all of us.  Card insightfully mentions various characteristics we can all identify with in Peter.  He struggles with doubt, pride, and immaturity.  He recoils in fear when he sees his own sinfulness in contrast to Jesus' glory.  And he has a knack for saying the wrong thing.  But, when he does, he usually says it for the right reasons.  And he's also courageous enough to hope and unpretentious enough to be honest.  He is willing to trust, and empowered by Jesus' forgiveness.  But even though Peter himself is "a fragile stone," with God's grace, he becomes a strong rock.  Card inspires readers to ask God to do the same with them.

Get 1 Christian Bestseller for FREE, plus FREE shipping. Click here for details.