Authenticity, Beauty of Second Chances Anchor House That Love Built
Christa Banister

Crosswalk.com Contributing Writer

2013

28 May

COMMENTS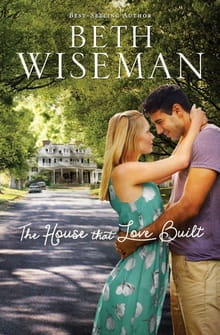 Author: Beth Wiseman
Title: The House That Love Built
Publisher: Thomas Nelson
While the couple gracing the cover of Beth Wiseman's new novel may be annoyingly picture perfect, yet another reminder not to judge a book by its cover, the story tucked beneath the pages of The House That Love Built celebrates the innate beauty of second chances.
Unlike your average romantic comedy where virtually all connection to reality is glossed over in favor of frothy wish fulfillment, the love story at the center of The House That Love Built simmers with authenticity.
Thanks to engaging turns of plot and thoughtful character development, particularly with Brooke, a single mother who runs a hardware store, the reader has the opportunity to forge a deep connection with people who actually feel like real people.
Set in the small town of Smithville, Texas, which is practically written like it's a character, too, Brooke is a recent widow and the mother of two high-spirited kids, 10-year-old Spencer and six-year-old Meghan. If working hard and raising kids on her own wasn't already challenging enough, Brooke's prospects for future romantic relationships are pretty grim. After all, Spencer has threatened to run away if she even goes on a date.
Adding a bit of excitement to Brooke's busy life, however, is the arrival of a mysterious new neighbor, Owen Saunders. After a failed marriage, Owen was left reeling and in desperate need of a new scene outside of the big city. Pouring himself into the renovation of an old house in a town not known for much than holding the record for biggest gingerbread cookie ever baked, he and Brooke foster an unexpected connection despite being at a place in life where they're closed off emotionally.
With lively prose, a strong instinct for what makes characters memorable and meaningful takeaway value that isn't forced, The House That Love Built is not only a great summer read. It's a story that'll stick with you long after you've finished.
*This Article First Published 5/23/2013