BOOK NEWS: John Piper's "Passion" Tops One Million & More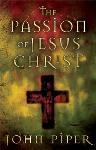 "THE PASSION OF JESUS CHRIST" TOPS ONE MILLION … The timing couldn't be better as Dr. John Piper's "The Passion of Jesus Christ" (Crossway Books, January 2004) has already surpassed one million copies in print just as Mel Gibson's "The Passion of the Christ" lands in theaters on Ash Wednesday, February 25, 2004.  Already 700,000 copies of the Minneapolis pastor's latest book have been sold, and Crossway Books has launched a Web site, www.thepassionofjesuschrist.org, to further promote Piper's work which focuses on why Jesus suffered and died and what this means for every person.  "The Passion of Jesus Christ" also addresses anti-Semitism and the true purpose of the cross.

OUR DAILY BREAD COLLECTOR'S EDITION … For nearly 50 years now, "Our Daily Bread" has become a mainstay in many homes thanks to RBC Ministries (Radio Bible Class) in Grand Rapids, Mich.  Last year, 40 million copies of the popular devotional were printed and distributed.  In celebration of a rich history of daily devotionals, J. Countryman is releasing the hardback, collector's edition of "Our Daily Bread" which features 365 of the best-loved readings of the series.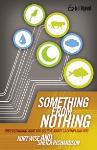 NEW RESOURCES FROM TRUTHQUEST … The two latest titles in the TruthQuest series ( Broadman & Holman) include "Something from Nothing – Understanding What You Believe About Creation and Why" and "Vision Moments – Capturing the imagination in Student Ministry."  Written by Kurt P. Wise and Sheila A. Richardson, "Something from Nothing" shows students how biblical witness teaches the real age of the universe and explains how evolutionary issues can be answered by the Bible and scientific data and research.  "Vision Moments" targets youth ministers as it offers creative small-group lessons and activities that classroom leaders will find useful in helping teens develop in spiritual growth, evangelism, community and more.  For more information about the TruthQuest product line, click here.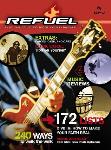 BIBLE-ZINE FOR TEEN GUYS ON THE WAY … Just as the magazine-format, teen girls' Bible "Revolve" (Transit/Nelson Bibles) made its mark in publishing in 2003, "Refuel" is bound to do the same – this time targeting teen guys.  Scheduled to hit store shelves in April 2004, "Refuel" will feature the same "Bible-zine" type of format complete with relevant topics alongside the New Testament from the New Century Version.  Sample topics include:  "Inside Her Head: Real Girls Give Their Opinions", "72 Lists:  On Everything", "Look Cool: Tips on Your Self", "Dive In: How to Make Your Faith Real" and "140 Ways to Walk the Walk."  "When 'Revolve' was released," shares Laurie Whaley (spokesperson for "Refuel" and brand manager for Nelson Bibles), "we had e-mails pouring in, asking us to create the same type of product for guys.  It's hard being a teen male.  The guys who have seen 'Refuel' are really glad they have a resource to turn to during this time of life."