Fireflies an Impressive First-Time Effort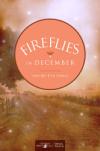 Author: Jennifer Erin Valent
Title: Fireflies in December
Publisher: Tyndale House
When she was five, Jessilyn's Granny Rose died; when she was seven, her dog Skippy ran away; when she was eleven, the drought killed the corn crop. So what else can happen to Jessie, now that she's 13? A lot, as it turns out.
Jessie's best friend, Gemma, is black—and that alone is enough to create serious conflict in the rural South, back in 1932. But when Gemma's parents die in a house fire, Gemma comes to live with Jessie and her family. Worse still, Jessie's Daddy insists she is "family." And all of a sudden, the "Christian" county of Calloway, Virginia, isn't so Christian anymore.
The neighbors—both black and white—shun and mock them. When the local Ku Klux Klan learns that a white family has taken in a black child, they begin waging war on the family with threats, harassment, cross burnings and other devastating acts of violence. Even Jessie's innocence is threatened by one man's depravity.
Her parents, who are believers, respond with quiet strength and dignity. But can anyone survive such an intense campaign of hatred—especially without help from the townsfolk?
Author Jennifer Erin Valent has penned an impressive book for a first-time novelist. It's a great story with interesting, credible characters. Although Jessie's antics are, at times, a bit of a stretch—and the antagonist is somewhat of a cliché—the two are, respectively, a strong protagonist and antagonist. Valent successfully pulls off the voice of a 13-year-old—a huge challenge—as well as giving us a cast of good supporting characters.
Her plot is interesting, and her pacing is strong. This is a book which will keep readers turning pages, especially after the first two chapters, where things move somewhat slowly. Valent's historical research also shows, with telling descriptions of the Depression era that many will appreciate.
Valent understands the writer's great commandment to "show, not tell" a story—a rarity on bookstore shelves today. As a result, her prose is very, very good. It's no surprise that she won the 2007 Christian Writer's Guild Operation First Novel contest. What is surprising is how well she actually writes—as well as how she well she soft-peddles the Christian message, without resorting to the usual heavy-handed four-spiritual-laws preaching that most Christian writers use. Those who have eyes to see and ears to hear will see and hear. And that makes for a very good book indeed.

**This review first published on February 10, 2009.